The Retirees Providing Caregiving for Other Retirees
'My clients are like my family,' says one of the older home care aides
Maria Garcia, 71, came to the U.S. from Venezuela to visit her son a few years ago but wound up staying and found her life's calling. For the last two years, she has worked as one of the 100 personal care aides for Seniors Helping Seniors, a for-profit home care agency in the Tampa Bay, Fla. area.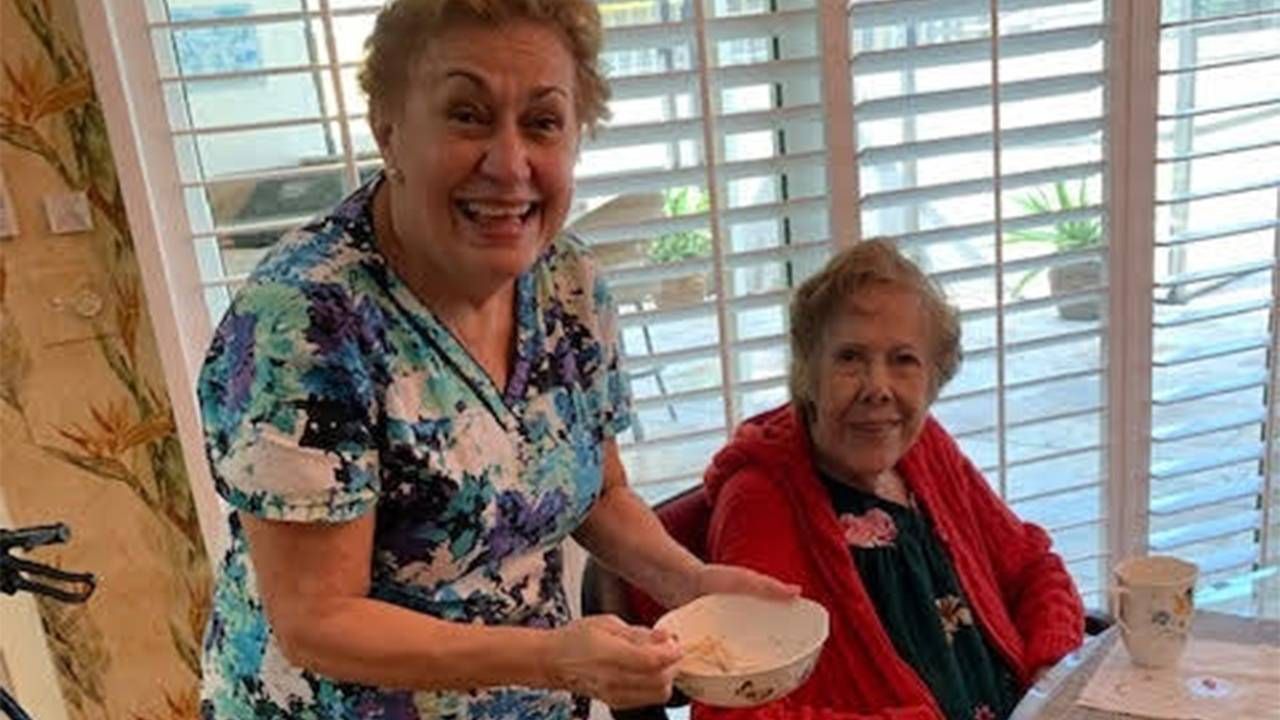 Garcia, formerly a teacher and caregiver to her late husband and mother, provides companionship and meal preparation and assists with other activities of daily living for several older clients a week. She sees her work as caring for those "who are not sick, they just have limitations."
"My husband, who was my high school sweetheart, reminds me that I have always been involved in caring for and protecting seniors."
With the tragic COVID-19 nursing-home death toll and the subsequent assisted-living resident isolation from families, an increasing demand for personal care aides, health aides and nursing assistants in a home setting is growing exponentially. Some providing the care are retirees like Garcia with time, empathy and an interest in part-time work or volunteering.
Garcia was able to move out of her brother's home and into her own apartment based on her steady caregiving income.
Coming Full Circle as a Caregiver
Another retiree enjoying work as a caregiver is Flor Barrientos, who said it was a "happy accident" finding a Seniors Helping Seniors ad on Craig's List.
"I retired from my job as a teacher to help care for my sister with breast cancer but wanted to get back to working with less hours and more flexibility," said Barrientos. "My husband, who was my high school sweetheart, reminds me that I have always been involved in caring for and protecting seniors."
It's true. She had an after-school job more than 30 years ago in a nursing home. Now, Barrientos said, "I have come full circle to helping older adults in their homes."
While 80% of long-term care in the home is provided by family caregivers, AARP reports the ratio of family caregivers to care for frail older adults will shrink from seven potential caregivers today to just four in 2030.
According to the U.S. Bureau of Labor Statistics, employment of home health and personal-care aides is projected to grow 34% from 2019 to 2029, faster than any other occupation. Some of those aides will be retirees.
"Most of our care workers are ages fifty to seventy and typically fall into two categories," said Andy Malivuk, owner of the Seniors Helping Seniors franchise in the Tampa/St. Petersburg area. "They are either retired health care workers who still want to provide care but in a less demanding environment than they were in previously. Or they were caregivers for a loved one, often a spouse or parent, and they have a calling to continue to care for others."
Reliability and Relatability: 2 Advantages of Older Caregivers
One of Garcia's clients is a 99-year-old woman with dementia who lives with her daughter. Garcia gives the daughter a break from caregiving by providing companionship to her mother. She also helps the mom with eating and bathing while the daughter can focus on working from home.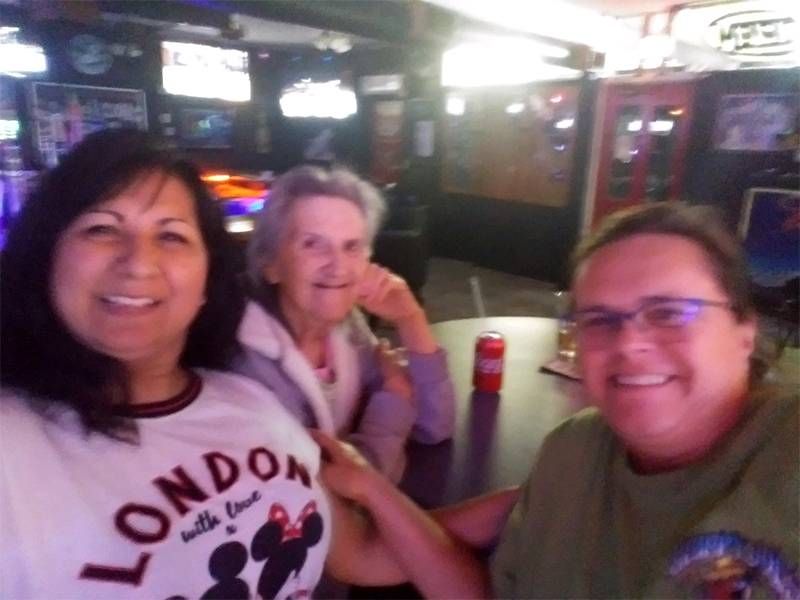 "This older lady, who is from Mexico, does not communicate well because of her dementia but I started singing old-time Spanish songs to her and she is able to sing along with me," said Garcia.
This type of caregiving brings Garcia joy. "I love music and it's made me happy to see how it can reach someone who struggles to have conversations and bring them back into the world," Garcia said. "Now she smiles when I arrive at her house and says, 'Cantame' (sing to me) every time I visit her."
Barrientos, who has worked for the agency for three years, currently cares for one older man who worked at NASA and another who served on a nuclear submarine.
"I help care for them, but I have also learned so much from my clients," she said.
Malivuk said the older clients often feel they have more in common with the older aides than younger ones. There is frequently a friendship based on common generational history, rather than just a health care relationship.
Malivuk noted that some older clients complain about younger workers preparing meals or cleaning rooms but then sitting and focusing on their smartphones rather than having friendly conversations. They find the older workers are more interested in them as people, not just as clients.
How the Caregivers Help the Families
Families also often find the older caregivers more reliable and relatable to their loved ones, which helps reduce their own stress and concerns. And the respite the family caregivers get from the home care workers is essential to their own physical and emotional health.
Retiree caregivers help deal with one of the biggest challenges for families and home care agencies: the field's high turnover rate.
Companionship is exactly what older adults need to stay healthy, too. Engaging older adults in conversation, activities and helping them avoid loneliness has been shown to lower blood pressure, lessen chronic pain, prevent depression and even reduce the risk of Alzheimer's disease.
The retiree caregivers also help deal with one of the biggest challenges for families and home care agencies: the field's high turnover rate.
"Home care can be a revolving door of different faces and last-minute cancellations," said Malivuk. "Because our older workforce has experience in care and the flexibility of dictating their own schedules, they tend to be more reliable."
Garcia said she feels like she is the boss, rather than reporting to a boss, which makes her more loyal to the agency that hired her.
"I can decide if the client is the right match for me, and also what hours I am able to work or how far I want to drive. And that means the clients I do take I am dedicated to," said Garcia. "I also feel like this work allows me to live alone and remain independent myself and I am grateful for that."
The work, she added, "requires using my head, my hands and my heart." While the income helps Garcia remain independent, she said, "You don't do this job for money, you have to feel it. My clients are like my family."