Celebrating the Power of Caregiving During National Family Caregivers Month
One family's journey of selfless commitment through cholangiocarcinoma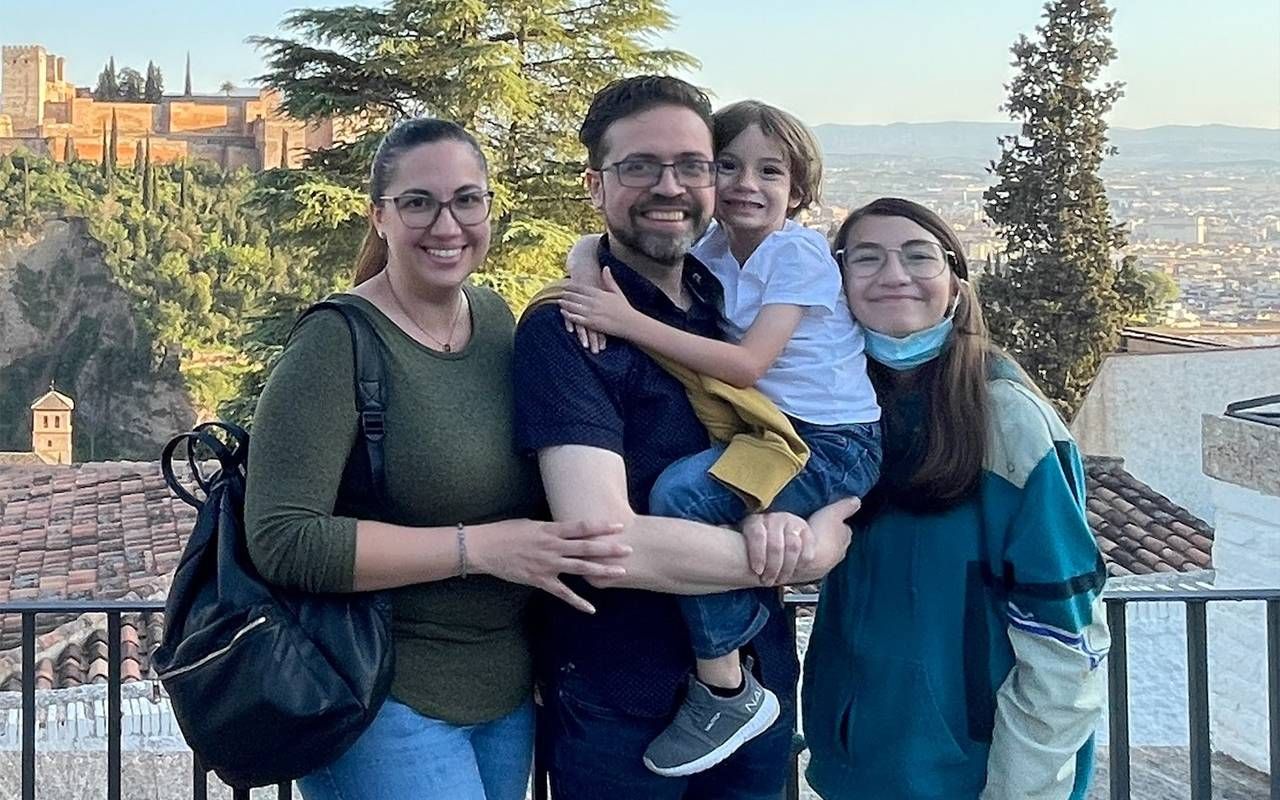 Editor's note: This content is sponsored by Incyte
Throughout his childhood, Pedro – an attorney, husband, and father of two – suffered from various autoimmune-related conditions. Following a successful liver transplant in 2020, Pedro's hopes for a healthy future took an unexpected turn – he was diagnosed with cholangiocarcinoma (CCA), an aggressive and rare cancer formed in the bile duct. Within two years, Pedro's life was upended as the disease metastasized to his lungs and peritoneal area. The diagnosis left the family with many questions and led them on a journey from their home in Puerto Rico to Houston, Texas, as they fought for the answers, support and care they so desperately needed.
Many people living with rare cancers like CCA and their caregivers will understand this experience all too well, spending years making sense of unpredictable and nonspecific symptoms before receiving a diagnosis. But for Pedro and his wife Ángela, the resources and support found along the way were invaluable.
To honor the dedication of caregivers like Ángela during November – National Family Caregivers Month – the family shares their story, as well as raises awareness of the issues many families face when living with rare cancers.
What is cholangiocarcinoma?
CCA is a rare and often overlooked cancer that forms in the bile ducts, tubes that connect the gallbladder and liver to the small intestine. These ducts carry bile, a fluid made in the liver that helps with digestion.
This rare condition accounts for only 3% of all gastrointestinal cancers, appearing mostly in people over 60 years of age, and occurring slightly more often in men than women. Only about 8,000 people are diagnosed with CCA in the U.S. each year, although there may be more cases that go undiagnosed. Because of its non-specific symptoms – which may include abdominal pain, fatigue, and weight loss – receiving a CCA diagnosis can be difficult and often happens at an advanced stage, when the prognosis is poor. Most patients visit their doctor to address initial, non-specific symptoms, only to undergo extensive testing to eventually discover they may be living with CCA.
For both people living with CCA and their caregivers, this process of receiving a diagnosis and educating oneself about the disease can be extremely difficult. "There's a lot of work that we do for our loved ones living with this condition, there's also a lot of education that we need as caregivers," Ángela shares. "The emotional toll can be a lot for Pedro and our family, so it's my role to be present, to gather as much information as I can during medical appointments, then go back home and research and try to clarify the information we received. The education that caregivers carry with them is a way of surviving this process."  
Partnering with a healthcare team to determine an individualized management plan
As part of this education, it's important for both those living with CCA and their caregivers to have proactive conversations with their care team to create the best management plan based on their individual goals and needs. Through diagnostic methods such as molecular profiling (also called "biomarker" testing), healthcare professionals (HCPs) are able to examine tissue from a patient's body to gain more information about their cancer. By understanding CCA at a molecular level, HCPs can better understand the condition, risk factors, morbidity factors, and characteristics found in the cancer cells. This information can help HCPs to build a tailored care plan. It's important to speak to the care team about biomarker testing early in one's diagnosis, as this information can help inform treatment options best suited for one's condition and current health.
Biomarker testing informed Pedro's management plan. For Pedro these results were ultimately what helped advance his care in Houston. "When my care team evaluated my biomarker results, they spotted right away five or six markers that were targetable. That changed my whole outlook because it provided us with hope and that something could be done," Pedro shares.
Ángela elaborates, "Biomarker testing was a total game changer for us. We felt hopeful. We felt like we had options, and now when we meet other patients with cholangiocarcinoma, the first thing we ask them is, 'Have you done biomarker testing?' Because we know what a difference that can make in the treatment plan."
Embracing the CCA community as a resource
When confronted with a lack of information and the need for additional support, Ángela and Pedro have turned to the CCA community as a valuable resource for their family. Patient advocacy groups like the Cholangiocarcinoma Foundation (CCF) leverage experiences and knowledge from the broader CCA community that can help patients and caregivers as they navigate their diagnosis.
"There are a lot of people going through the same situation, feeling totally isolated and alone in the process. So, it's important to tell our story and invite people to tell theirs, to find ways as a community to support patients and caregivers that are going through this situation," Ángela explains. "There are many ways to make this happen through the CCF – being part of their support groups, offering yourself as a resource for others who are facing this diagnosis for the first time, advocating within your community. It's important to let others know what you're facing and share how they can help."
Advice for Others in the CCA Community
Today, through the support of Ángela and the CCF, Pedro is able to spend his days with his family, enjoying their favorite hobbies together – reading books, watching TV and building toy structures. "It's important to know that cholangiocarcinoma does not need to be your entire life," he shares. "I've learned to deal with it by being present for my loved ones and finding time to do the activities I love with the people I love."
"It has been a huge learning curve and humbling experience to learn how to relax and trust the process. We don't know what's going to happen in two months, three months, so let's just deal with what's happening now," Ángela adds.
According to Pedro, "Ángela is my hero – she's the hero of our whole family. I let her know every chance that I get, that her role in this journey is vital, it's critical and I really appreciate it."
For more about Pedro and Ángela's story, visit  www.facebook.com/testmycholangio.
For additional information and resources on CCA, visit TestMyCholangio.com and cholangiocarcinoma.org.
The content presented in this article is not medical advice and should not replace a conversation with your Healthcare Professional, who is the best source of medical information about your individual diagnosis and management plan.
###
© 2023, Incyte. MAT-ONC-00223 10/23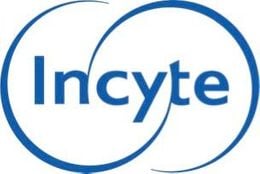 Incyte is a Wilmington, Delaware-based, global biopharmaceutical company focused on finding solutions for serious unmet medical needs through the discovery, development and commercialization of proprietary therapeutics. For additional information on Incyte, please visit Incyte.com and follow @Incyte.