Celebrating the Music of Motown
As Berry Gordy Jr. is honored by the Kennedy Center, Otis Williams of The Temptations talks about Gordy's legacy
The early 1960's. I couldn't have been more than six or seven when I first heard that unique sound filling our kitchen. My older sister had the radio tuned to the Boston AM station that had begun pumping out those early Motown hits. I was just old enough to get my first taste of Smokey Robinson and the Miracles' "Shop Around," then the Marvelettes' "Please Mr. Postman" and a bit later, Little Steve Wonder's "Fingertips." And I would soon be hooked.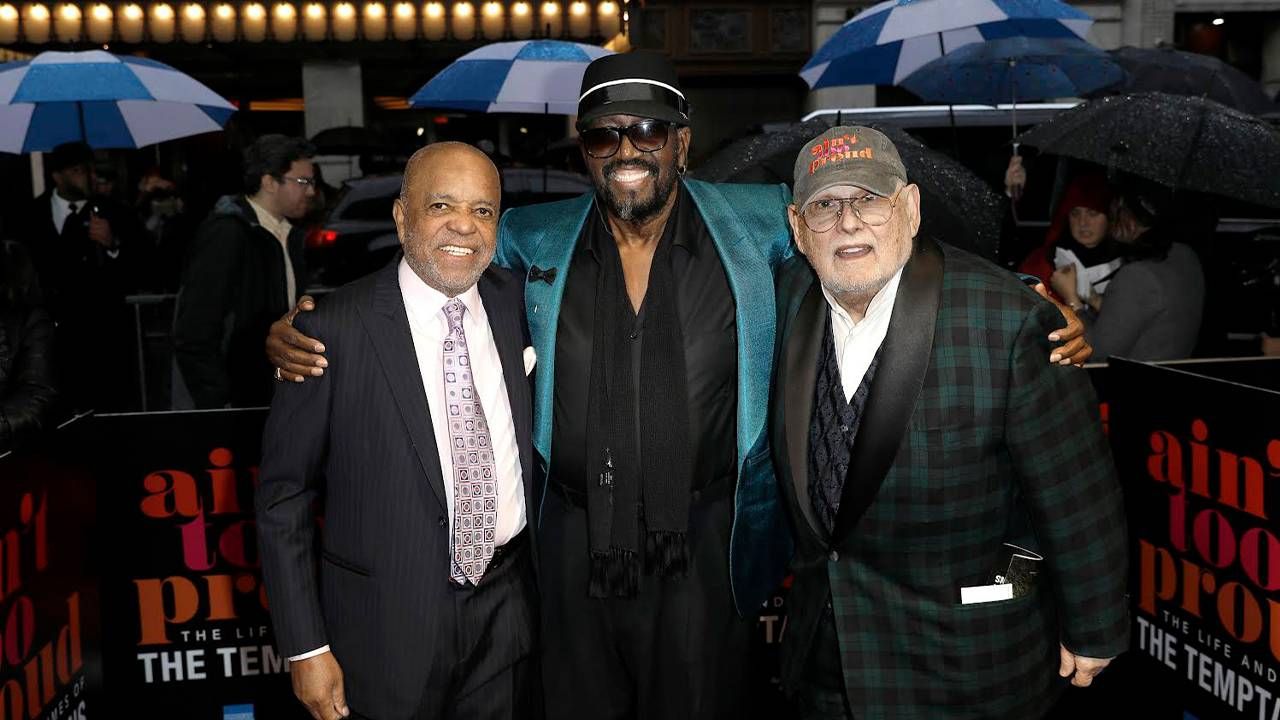 What I couldn't have known at the time was that I was listening to the first wave of a music juggernaut that fused soul, rhythm and blues and vocal harmonies with hints of gospel and jazz, records that eventually got played on Black and white radio stations alike.
Just a few years earlier, a young songwriter/producer in Detroit named Berry Gordy Jr. with an eye for local talent, borrowed $800 from the family savings fund and launched a music company that would soon dominate the R&B and pop charts.  
"Berry never thought about just making Black music. He wanted music to be colorless."
From 1961 to 1971, Motown would churn out 110 top 10 hits on the Billboard Top 100. Twelve of Motown's number one hits came from the Supremes, who in the fall of 1969, performed at my sister's college campus in Massachusetts just months before Diana Ross left the group for her solo career. For the princely sum of $3.50, my sister was able to snag a ticket for me.  
More than 60 years after he created Motown, Gordy is among the five honorees of the 44th Kennedy Center Honors, along with Joni Mitchell, Bette Midler, "Saturday Night Live" creator and producer Lorne Michaels and operatic bass-baritone Justino Díaz. Taped earlier this month, it airs Wednesday evening, December 22, on CBS at 9 pm ET.
The broadcast showcases the breadth of contributions Gordy made to the culture — from Stevie Wonder to the Broadway cast of The Temptations musical "Ain't Too Proud" to Gordy's first venture into film, Lady Sings the Blues, the story of jazz legend Billie Holiday. Andra Day's soulful "God Bless the Child" is not to be missed.
'He Wanted to Make Music That Would Appeal to All'
For a glimpse into the Gordy magic, and life on the road, especially the South during the turbulent sixties, I turned to two men who combined have had more than a 100-year association with Motown: Otis Williams, the baritone founder of The Temptations and last surviving member of the group's 'classic five' of the sixties and early seventies, and Shelly Berger, the longtime manager of The Temptations.
In his 1994 autobiography "To Be Loved," Berry Gordy explains the lesson he learned as a 14-year-old selling the Michigan Chronicle, the Black newspaper. A born entrepreneur, Gordy went into Detroit's white neighborhood and sold more copies of the Michigan Chronicle than he ever had sold before.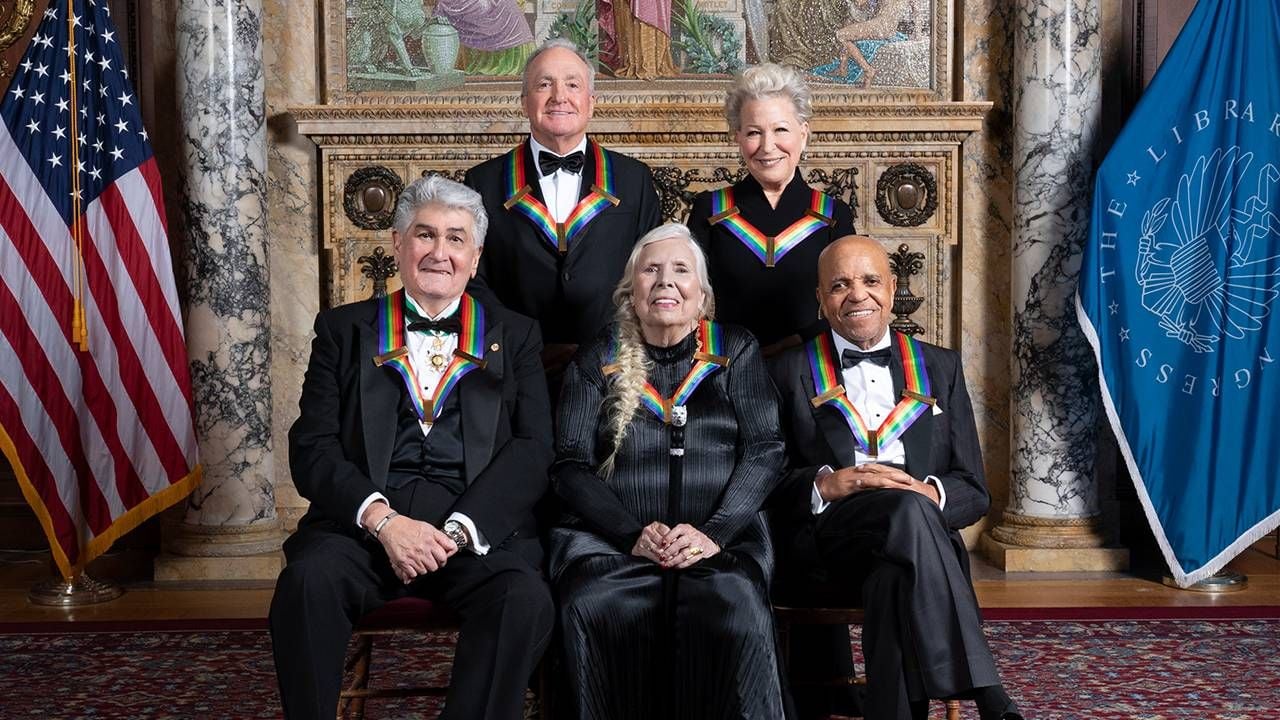 But when he brought his younger brother to help him sell in the white neighborhood the next week, they sold nothing. "I realized that one Black kid in the white neighborhood was cute, but two Black kids are a threat," he wrote.
So I asked Williams, if that experience affected Gordy at Motown?  
"Yeah, he wanted to make music that would appeal to all. Berry never thought about just making Black music. He wanted music to be colorless."  
Gordy's first few Motown albums had no Black faces on them and they were all hit albums. So the lesson Gordy says he drew is that you can't tell a book by its cover.
The Ugliness of Racism
But as much as Gordy wished everyone didn't see color, Williams recalled one moment when The Temptations played Columbia, S.C., around 1964 and confronted the reality of the times.  
"They had a rope right down the center of the auditorium — Blacks on one side, whites on the other. We went out and performed anyway, but after Shelly Berger became our manager in 1966, he demanded we only perform for integrated audiences," said Williams.
"We cannot play in front of a segregated audience," Berger explained. "We are the sound of young America. And Motown was powerful enough, even then, where I inserted in all the contracts that we will not play before a segregated audience, and if we arrive and the audience is segregated, we will not play and you must pay us."
And Williams was emotional the next time The Temptations returned to that same South Carolina venue.
"There was no rope down the center of the aisle, Blacks and whites were just sitting side by side, enjoying the music. And if it wasn't for the sweat while we were performing, you would have seen five guys crying on stage," Williams said.
"You're talking about a unique human being. He's a person with a huge ego who has great humility."
Asked if he ever confronted the ugliness of racism when he was on the road with the Supremes or The Temptations, Berger doesn't hesitate to tell this story:
"I almost got killed in Nashville in 1967. I was with Diana Ross and the kitchen at the Holiday Inn we were staying at was already closed. Diana saw a pizza joint across the highway from the hotel and said, 'Let's get a pizza to go.'
So we go in. Diana heads to the jukebox and all of a sudden a man came up to me and said, 'Don't you see that table? Those six guys are coming to beat you up and don't fight them because they're going to kill you.' And Diana heard this, and she said, 'Let them come.'
I said, 'Diana, you didn't hear the operative word. ME, not you. So let's get the F out of here. And we went running out and jumped into the limousine and got out of there. Yeah, it was a little touch and go."
The Stories Behind 'Cloud Nine' and 'What's Going On'
Gordy was always protective of his label and the company he built. So when Otis Williams was in New York in the late sixties and heard this new sound — Sly and the Family Stone's "Dance to the Music" — he returned to Detroit and shared the music with longtime Motown producer Norman Whitfield, whose first response was: "No, we're not going to do this sh*t."  
But when The Temptations were on the road, he cut the track to "Cloud Nine." At first, Gordy thought it was a song about getting high. ("On Cloud Nine, you're as free as a bird in flight/There's no difference between day and night.") But Gordy only released it when he was convinced it wasn't about drugs.  
Gordy and Motown were on cloud nine when the song reached No. 2 on the R&B chart and No. 6 on the pop charts and went on to capture Motown's and The Temptations' first Grammy Award in 1969, ushering in the psychedelic soul chapter for The Temptations.
Perhaps the most public dispute between Gordy and one of his artists came in 1970 when Marvin Gaye was determined to record some protest songs. Gaye's brother, a radio operator in Vietnam, wrote him letters saying the Vietnam War was wrong and unjust and when he returned home, he seemed a changed man.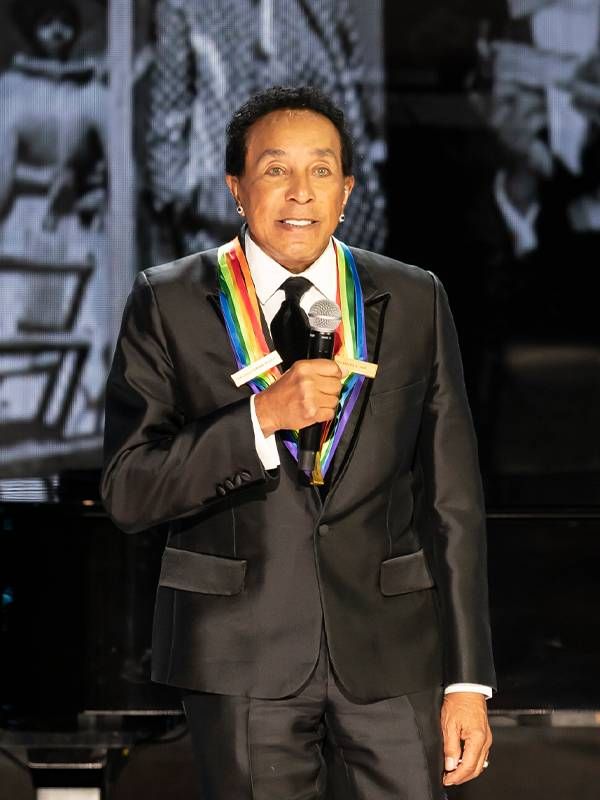 In his book, Gordy writes about a call he got from Gaye saying he wanted to do a protest album about "Vietnam, police brutality, social conditions, a lot of stuff."
Gordy said, "Marvin, don't be ridiculous. That's taking things too far." Gaye's response: "I'm not happy with the world. I'm angry. I have to sing about it. I have to protest." 
Marvin Gaye recorded "What's Going On" but Gordy worried it was too political for the label and sat on it for months. Gaye reportedly threatened not to record for Motown again.  
But Gordy told Marvin, "We learn from everything. That's what life's all about. I don't think you're right, but if you really want to do it, do it. And if it doesn't work you'll learn something; and if it does, I'll learn something."
As Gordy wrote, "The album was called 'What's Going On.' I learned something."
Both the single and album shot to the top of the charts. And "What's Going On," now 50 years old, became the best-selling Motown album to that point and is often cited as one of the greatest albums of all time.
A New Album By The Temptations to Mark a Milestone
There've been 25 members of The Temptations over the past 60 years. Otis Williams deserves much of the credit for its stability. It's why Smokey Robinson calls him "Oak."  
And on this 60th anniversary of The Temptations, a new album of nearly all-original songs, "Temptations 60," will be released next month.
The first single from the album dropped in September, "Is It Gonna Be Yes or No." It marks the first time Smokey Robinson sings a duet with The Temptations since a 1989 recording of "The Christmas Song." It's also the 81-year-old Robinson's latest Top 40 single, 61 years after "Shop Around," Robinson's and Motown's first million-seller in 1960.
The Power of Music is Still Going Strong
Motown may have moved to Los Angeles in 1972, but Detroit is still best known for the Big Three automakers and the original Motown studio, now a museum on West Grand Blvd., that produced so much of the soundtrack of our youth.  
In fact, Berry Gordy worked a few years on a Lincoln-Mercury assembly line and took that experience to Motown, where he created a hit factory.  
"That's how he built Motown," Berger said. "Before a record was released, it had to go through the quality control department."
"You'd have to put Berry Gordy in the same class as Jack Warner and Louis B. Mayer, people who started with an idea and knew how to convey that idea and make it work," Berger continued. "You're talking about a unique human being. He's a person with a huge ego who has great humility. He's my best friend."
It's been 20 years since Williams revised and updated his memoir "Temptations," the book that inspired the hit Broadway musical "Ain't Too Proud."  Here's an excerpt:
As I write this [in 2001] I'm on the road for a series of one-nighters. I'm starting my seventh decade, and while I love the performing, I have to admit, sixty ain't thirty. I do get tired of the traveling sometimes. Every time our plane lands, [longtime vocalist] Ron Tyson and I shake hands and people look at us like we're crazy, but as I remind them, just because you take off doesn't necessarily mean you're going to land. You can't take anything in this life for granted.
Two decades later, Williams is now in his ninth decade, having turned 80 in October. He and The Temptations are still doing one-nighters; they have a national and European tour scheduled for 2022.
"I still love performing. All we ever wanted to do was sing," said Williams, adding "God brought Motown along during the sixties for a reason. We were like a soothing ointment to a troubled soul at the time."  
And given all the problems still in the world, Williams reminds us "the wonderful thing about music is it's so powerful. It can do something politicians cannot do: bring people together." 
Richard Harris
is a freelance writer, consultant to the nonprofit iCivics, former producer of NPR's "All Things Considered" and former senior producer of "ABC News Nightline with Ted Koppel." Follow him on Twitter @redsox54.
Read More