Centenarians and 10-Year-Olds: Not That Different
A survey finds both value family, but they disagree on dinner guests
Ninety years separated the groups of centenarians and fourth graders in a new survey. But besides being a tad less familiar with Taylor Swift ("Who?" asked one of the older gentlemen), the 100-year-olds shared a surprising amount of common ground with the younger set.
Both groups questioned as part of UnitedHealthcare's annual 100@100 survey, released Thursday, agreed that family is important to them, that they would rather travel around the world than into space and that going to the dentist was their most disliked activity.
Asked in an accompanying video what she would tell her 100-year-old self, one young girl answered: "Do whatever you want. Don't let your age stop you from what you want to do."
And from another girl: "I would tell my 100-year-old self, 'You look good!'"
(MORE: 10 Myths About Aging, Debunked)
A 101-year-old man responsing to a question about when people start getting old said: "Since I'm not old yet, I can't answer that." (See below for the delightful video of some of the respondents.)
The survey, now in its 10 year, included 100 10-year-olds as well as 100 respondents who had made it to the century mark. The latter group were mostly female (80 of the 100) and interviewed by phone. The children were (naturally!) interviewed online, with their parents' consent.
Other Findings from the Survey
4 other fascinating findings from the survey:
1. Being with family and going on vacation are common "best memories" for both groups.
2. Some 21 percent of centenarians and 37 percent of 10-year-olds said healthy eating was important to staying well. But the true key to continued health, the greatest percentage of 100-year-olds said, was having a positive attitude.
(MORE: Old Age Isn't So Old Anymore)
3. More than half of the centenarians said they do not feel old at all.
4. The top dinner party invitees for the 100-year-olds would be Betty White, President Barack Obama and Pope Francis. The 10-year-olds had a more musical bent, wishing to dine with Taylor Swift, Katy Perry and Beyonce.
Where They Differed
The older and younger respondents differed in four big ways:
1. Sixty-one percent of centenarians described themselves as "very positive," while only 44 percent of 10-year-olds said the same.
2. Two-thirds of the youngsters have taken a selfie, compared to only 1 percent of the 100-year-olds. (Forty-three percent of the centenarians didn't know what a selfie was.)
3. Dolls were the favorite childhood toy of 100-year-olds (35 percent gave that answer). For the kids? You guessed it: video games (32 percent).
4. Centenarians would rather have lunch with the President of the United States (44 percent) than win an Olympic gold medal (35 percent). The kids vastly preferred the athletic honor (68 percent) over having dinner with the President (32 percent).
(MORE: If This Congresswoman Can't Park, Can She Lead?)
UnitedHealthcare conducts the survey to provide "a snapshot into the lives and lifestyles of Americans who have lived to age 100, one of the fastest-growing segments of our country's population."
The interviews were conducted between February 19 and March 4 by the polling firm Penn Schoen Berland.
To see an executive summary of the survey, click here.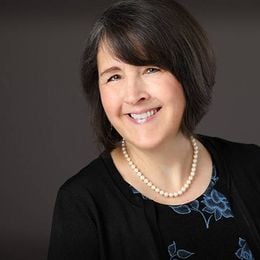 Emily Gurnon
is the former Senior Content Editor covering health and caregiving for Next Avenue. Her stories include a series of articles on guardianship abuse that was funded by the Journalists in Aging Fellows Program. She previously spent 20 years as an award-winning newspaper reporter in the San Francisco Bay Area and St. Paul. Reach her through her website.
Read More