2020 Challenges Lead to Changes at Art Museums
The focus pivots to cultural inclusivity and more virtual engagement
Fear and courage. Rage and hope. Loneliness and connectivity. Most of us have experienced these conflicting emotional states this year and now some art museums across the country are developing or expanding relevant exhibits and programs that reflect how 2020 has affected all of us.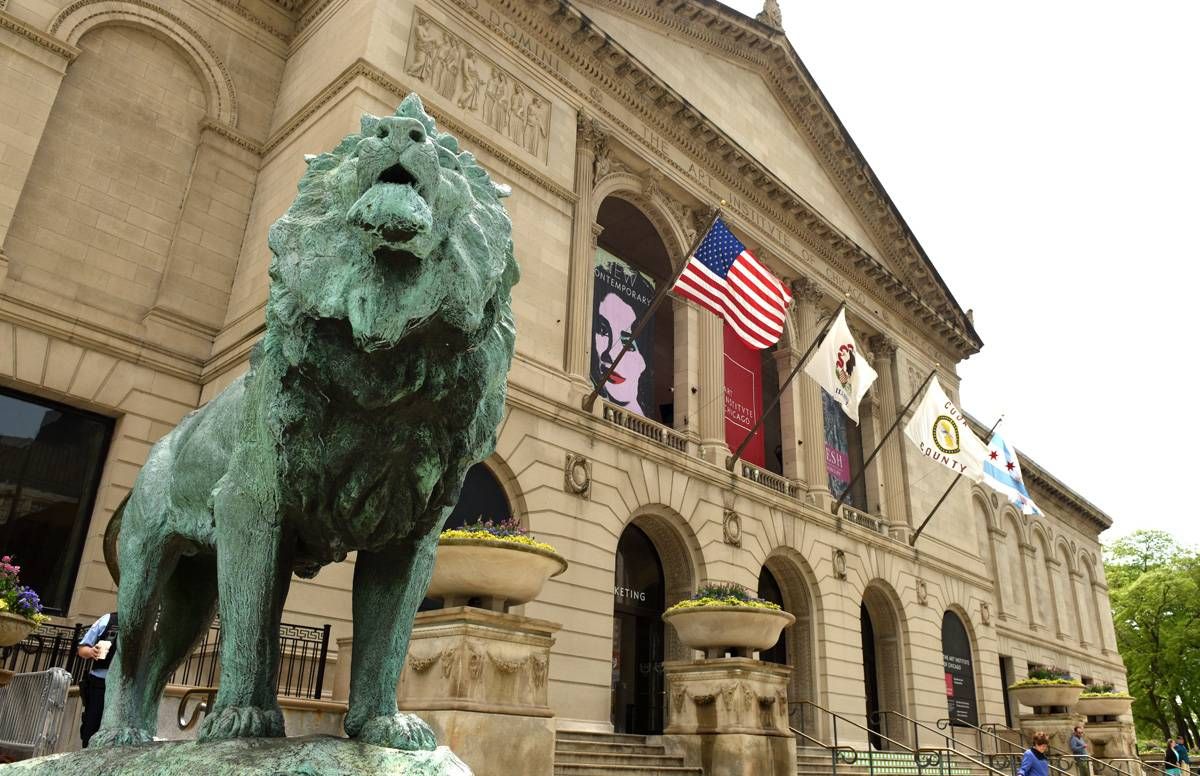 On the West Coast, "Close to Home: Creativity in Crisis," an exhibit that features seven Bay Area artists' responses to the global pandemic, will open Dec. 19 at the San Francisco Museum of Modern Art.
"I've always been fascinated by the way parameters can spur creativity, instead of limiting it," said Corey Keller, its curator of photography. "When the pandemic struck and we were all confined to home, artists also had to adapt to these newly constrained circumstances. I was struck by the way Bay Area artists found ways to respond to the crisis, expressing anxiety and loss, of course, but also joy and optimism."
Rodney Ewing of San Francisco and Andres Gonzalez of Vallejo, Calif., both have works in the exhibit. "Shelter-in-place was really hard for me, and I wanted to bring back some structure to my life," said Ewing, 55. "To move forward, I gave myself a deadline for each piece, completing one every day and a half."
"I've always been fascinated by the way parameters can spur creativity, instead of limiting it."
Ewing's work, displayed on silkscreened frames, is from "Broken Shadows," a series he began late in March. Ewing repurposed some of his frames, swapping out images to continue the visual "conversations" about identity, race and the diaspora that often inform his art.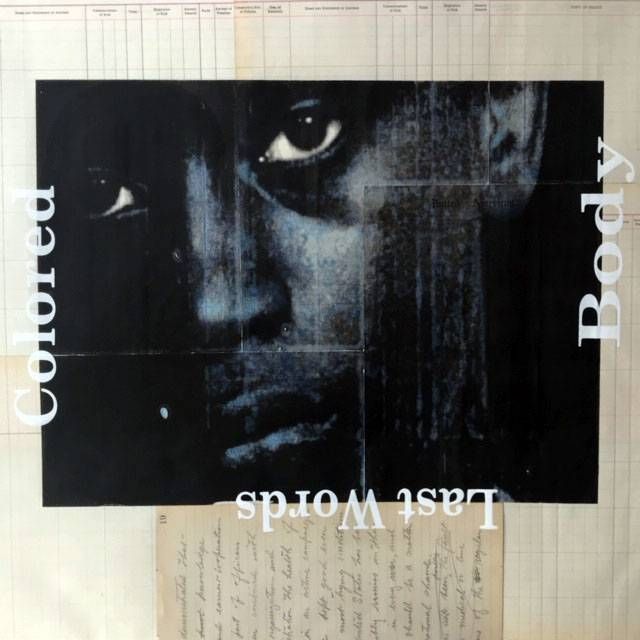 "It made sense to reflect what I was feeling about the murders of Ahmaud Arbery, Breonna Taylor and George Floyd, and make new compositions," Ewing said.
Gonzalez has contributed black and white portraits taken with a large-format camera of redwood trees in his neighborhood. "When the lockdown first started, I felt paralyzed for four to six weeks, with no creative impulses," said Gonzalez, 43. "Then I picked up Richard Powers' book "The Overstory," and I could relate to the slowness of time depicted in the lives of the trees he writes about."
On a walk one day, Gonzalez noticed a specific tree close to his home, and returned later to photograph it. "At first, I thought taking the photo was a form of catharsis, a way to cope," he said. "Then I started thinking about redwood time as opposed to human time. I thought about illness too, how trees change when they are traumatized, and what they do to generate new growth."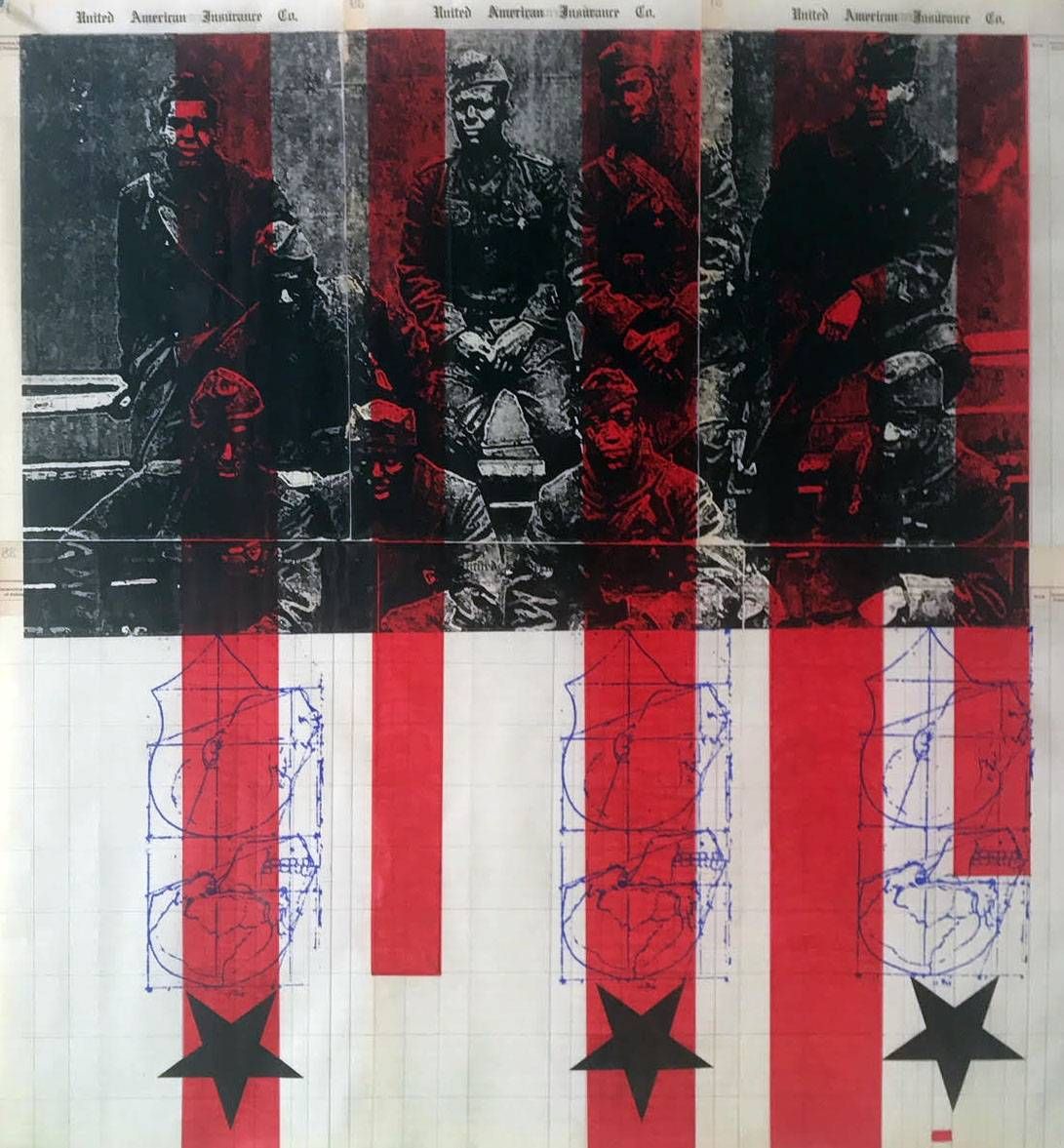 Museum's Expanded Space to Display the Diversity
In Texas, new growth at The Museum of Fine Arts (MFAH), Houston, is literal as well as figurative. On Nov. 21, the museum will increase its exhibition space by nearly 75% when it opens the new two-story Nancy and Rich Kinder Building.
"MFAH is at a crossroads in a way, a major turning point, and it's all coming together in a strange way," said Caroline Goeser, chair of the museum's learning and interpretation department. "We've all been living through the pandemic, and at the same time we've been so aware of the need for social justice and equity. The new building will allow us to have on view a reflection of the diversity of Houston, and that will allow people to see something of themselves, find art that is meaningful and relevant to them and enter into dialogue with it."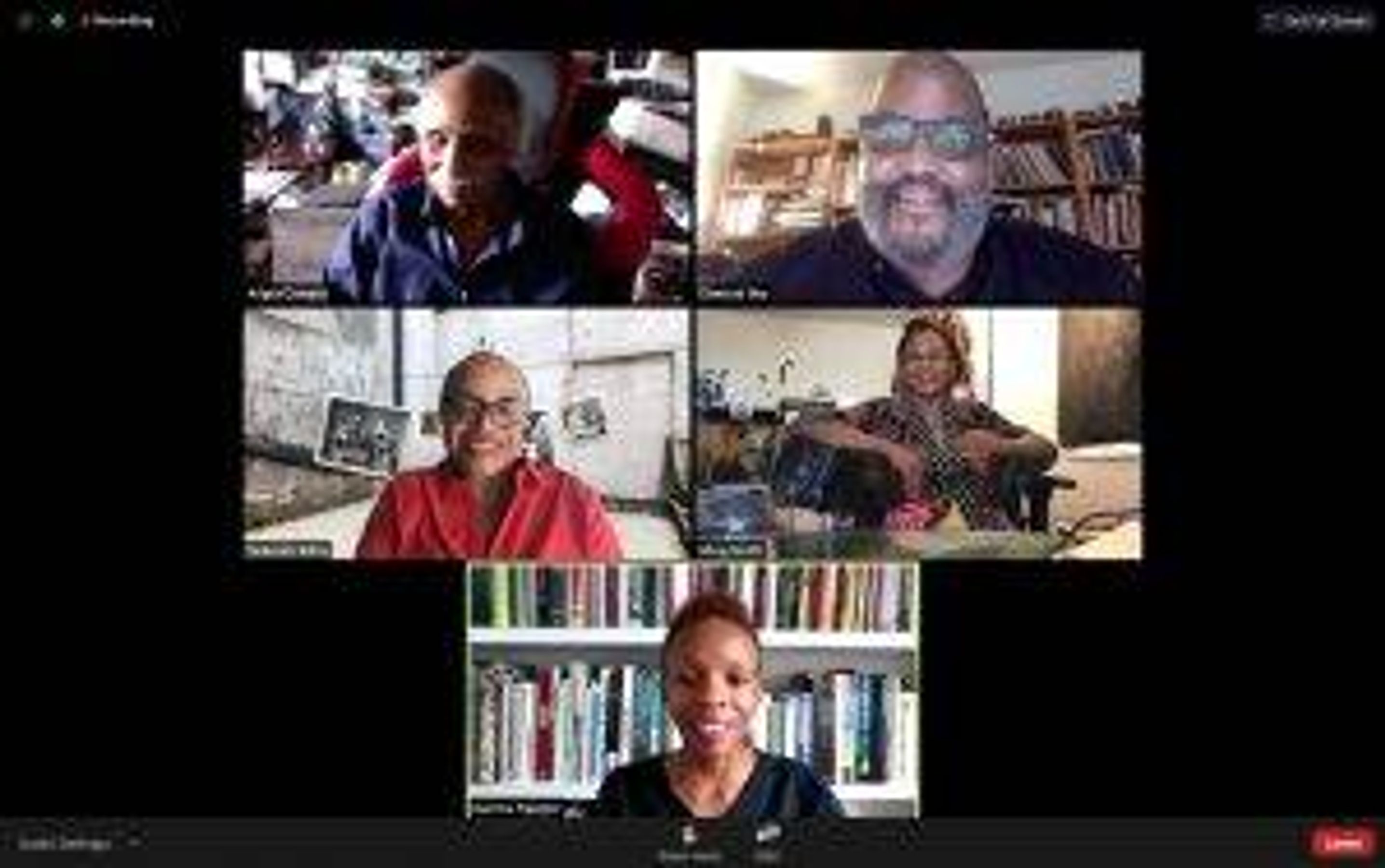 Museum audiences want that, Goeser said. She cited a Culture Track survey conducted earlier this year where more than 120,000 cultural consumers in all 50 states responded to questions about "the role and future of culture and the arts in response to the COVID-19 pandemic."
A key finding indicated that many people were hungry for meaningful dialogue around cultural connections. "People are longing for that, but finding it hard to come by," Goeser said.
So when arrival at MFAH of the exhibit "Soul of a Nation: Art in the Age of Black Power" was delayed earlier this year because of the pandemic, the museum instead offered five virtual panel discussions with artists on such topics as Black art and activism and Black art and culture in Houston.
Virtual Programming Proves Its Value
"People told us they felt connected, that they had personal, intimate connections with the artists speaking from their homes and studios, rather than from a stage in a lecture hall," Goeser said. "We see virtual programming as something we would like to continue."
The museum also is planning more collaborations with performing artists and looks forward to holding cultural festivals on the plaza outside the new building.
For 2021, MFAH is considering installations in the new building around such themes as immigration, civil rights, social justice, collective identities and communities. "Photography, painting, sculpture and decorative arts would all be mixed together," Goeser said. "I think these exhibits will be a real draw."
In the Windy City, the Art Institute of Chicago (AIC) also is making changes.
"The pandemic has given us an opportunity to think about how to engage with our community in the future, find new ways for people to explore and enjoy the museum," said Kati Murphy, its executive director of public affairs. "Also, the amount of digital content we're sharing is unprecedented, and we're finding new ways to educate, share and explore creatively remotely with community organizations and schools."
"Virtual programming is part of the new normal because it makes everything more accessible to so many more people."
In response to the murder of George Floyd, Murphy noted that AIC is examining "how we look at equity…and bringing in voices outside the circle of leadership to find different ways to address what has been inequitable in the past so we can move forward as antiracists, as opposed to being neutral."
For years, Murphy said, the museum has collected art "by diverse makers, including Archibald Motley and Charles White and others that came from Chicago during the Black renaissance in the early 20 century, collecting as the artists created their work."
AIC continues to do that. "Also, we're working to expand ways to collect and also to look at our museum operations," said Murphy. "We can always do better, and we're prioritizing that."
The Minneapolis Institute of Art (Mia) is assessing how all its programs — lectures, events, blogs, podcasts and exhibitions — can have a hybrid reach.
"Virtual programming is part of the new normal because it makes everything more accessible to so many more people," said Kristin Prestegaard, the museum's chief engagement officer. Mia also is expanding its emphasis on highlighting local cultures.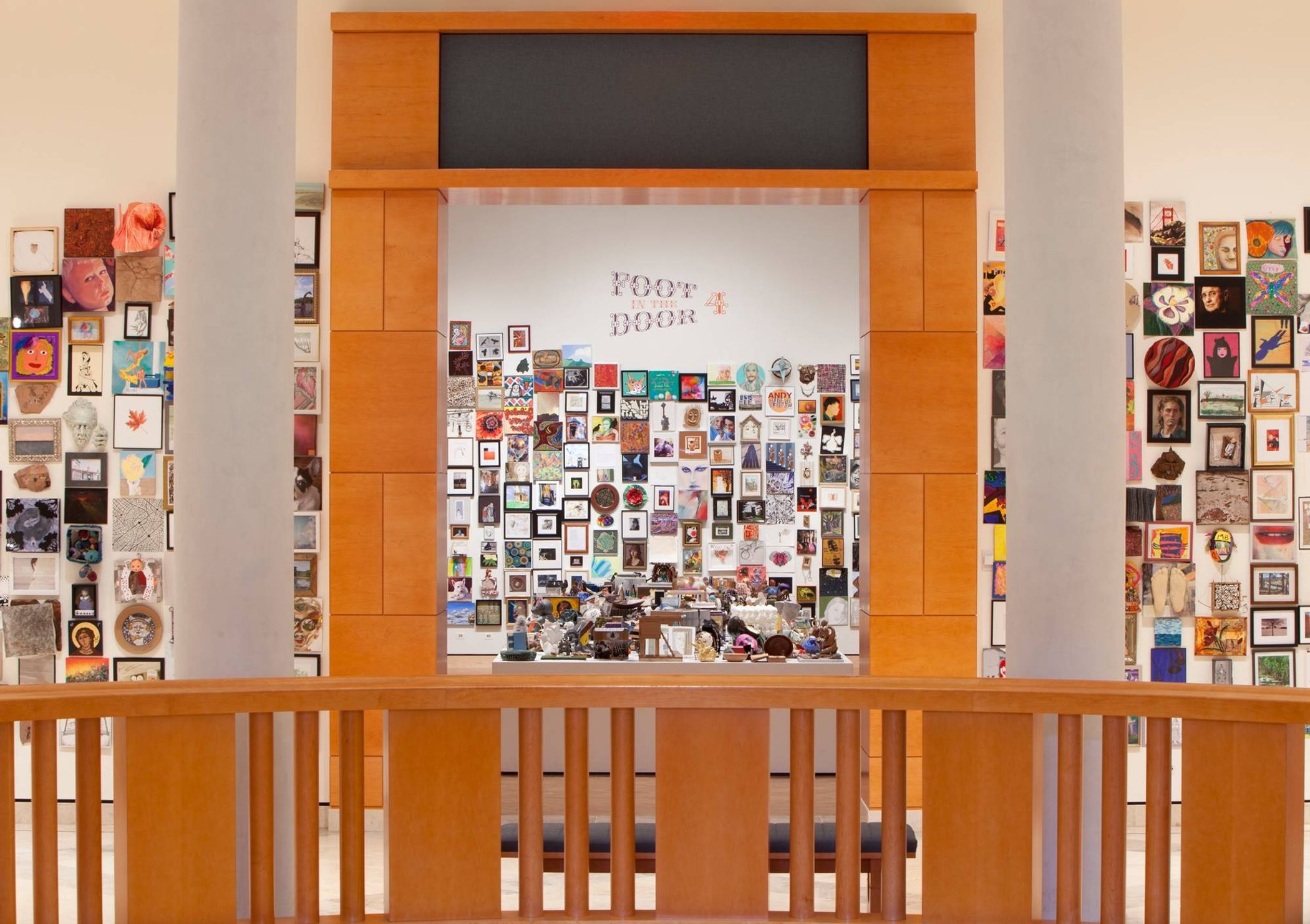 Helping Audiences Connect with Local Cultures – and Each Other
It has partnered with the Somali Museum of Minnesota on "Khatt Islami: Sacred Scripts from Islamic Africa," an exhibit on Arabic calligraphy that opens Oct. 31.
"Minneapolis has the largest Somali population outside of that country," Prestegaard said. "We also have a large Hmong population, and early next year we will redo our main corridor, lining it with Hmong works of art."
At the same time, Prestegaard said, Mia is being careful not to overstep.
"We're listening to what our audiences need but intentionally, we're taking a back seat to everything our community partners are asking for. When George Floyd was murdered, local artists created many murals, and some people said we should collect these and put them on display," she said. "We're on standby, waiting to see if anyone asks us to help them do that."
"We're providing a platform for anyone who says, 'I want to make art, to express myself.'"
The Culture Track survey Goeser cited also found that two-thirds of those who participated were looking for hands-on or creative outlets. Mia has recognized that for a long time. Every 10 years for four decades, the museum has sponsored an exhibit called "Foot in the Door."
"Any person who lives in Minnesota and identifies as an artist can submit a work one cubic foot in size," Prestegaard said. "We're providing a platform for anyone who says, 'I want to make art, to express myself.'"
Historically, the exhibit has displayed as many as 5,000 works of art and drawn more than 100,000 visitors. Because social distancing protocols keep the museum from accommodating such large crowds just now, "Foot in the Door 5" will open Nov. 2 as a virtual presentation.
"We've had entries from children, high-profile artists, and individuals in a homeless encampment, where we've helped provide materials," Prestegaard said. "This exhibit is humanity. That's very cool."
Patricia Corrigan
is a professional journalist, with decades of experience as a reporter and columnist at a metropolitan daily newspaper, and also a book author. She has written for Next Avenue since February 2015. Read more from Patricia at latetothehaight.blogspot.com.
Read More