Checklist for Helping Parents with Finances
How to help Mom and Dad manage their benefits, income and expenses
By

National Endowment for Financial Education
If your parents need financial assistance, this advice may help you gather information, conserve assets and make plans.
    Encourage parents to share their personal and financial records. Otherwise, it will be difficult to assist them. Understand, however, that it may be difficult for parents to share information about their financial affairs with their children. They may consider this information "private" or fear a loss of control. Explain that you aren't being "nosy," but simply want to be well prepared to help out if needed.
    Find out the location of important documents such as a will, marriage and birth certificates, military records, a living will, financial account information, mortgages and debts and tax returns. Also secure the names and phone numbers of a parent's advisors (such as their lawyer and insurance agent) and learn the location and contents of their safe deposit box. All of this information is frequently found in a parent's home record-keeping system.
    Caregivers will need the information described above to pay bills, deposit money in accounts, apply for insurance benefits and Medicaid and handle other financial transactions for their aging parents. They may also need some type of legal authority, such as a durable power of attorney, guardianship, or Social Security representative payee status.
    Help aging parents calculate their net worth (assets minus debts) and develop a budget for meeting basic living expenses.
    Arrange direct deposit for regular income streams (for example, Social Security and pension) and automatic withdrawals for regular monthly expenses. This will save caregivers time and prevent situations in which older persons forget to pay their bills.
    When caregivers first begin to handle their parents' financial affairs, they may need to spend some time contacting creditors, paying unpaid bills and organizing household records.
    Help parents stretch their assets as long as possible. For example, take advantage of all available public benefits such as Supplemental Security Income (SSI) and state prescription drug assistance programs for income-eligible seniors.
    Online resources to determine what benefits are available include AARP's Public Benefits Outreach Program.
    A parent's home equity, through either a reverse mortgage or a sale-leaseback arrangement

with an adult child, also can provide income with which to pay long-term care expenses.
This material is provided by SmartAboutMoney.org, a site from the National Endowment for Financial Education (NEFE) that helps people make sound decisions throughout all of life's financial challenges.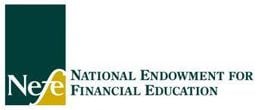 By

National Endowment for Financial Education