Cindy Gallop: Disrupting Ageism in Advertising
This outspoken 2019 Influencer in Aging has a few choice words for the ad world
Cindy Gallop loves to tell people how old she is. She says it's a special number because it's a subtotal of your learnings, life experiences and everything you've been through to date. "I'm fifty-nine and shout it from the rooftops," she says.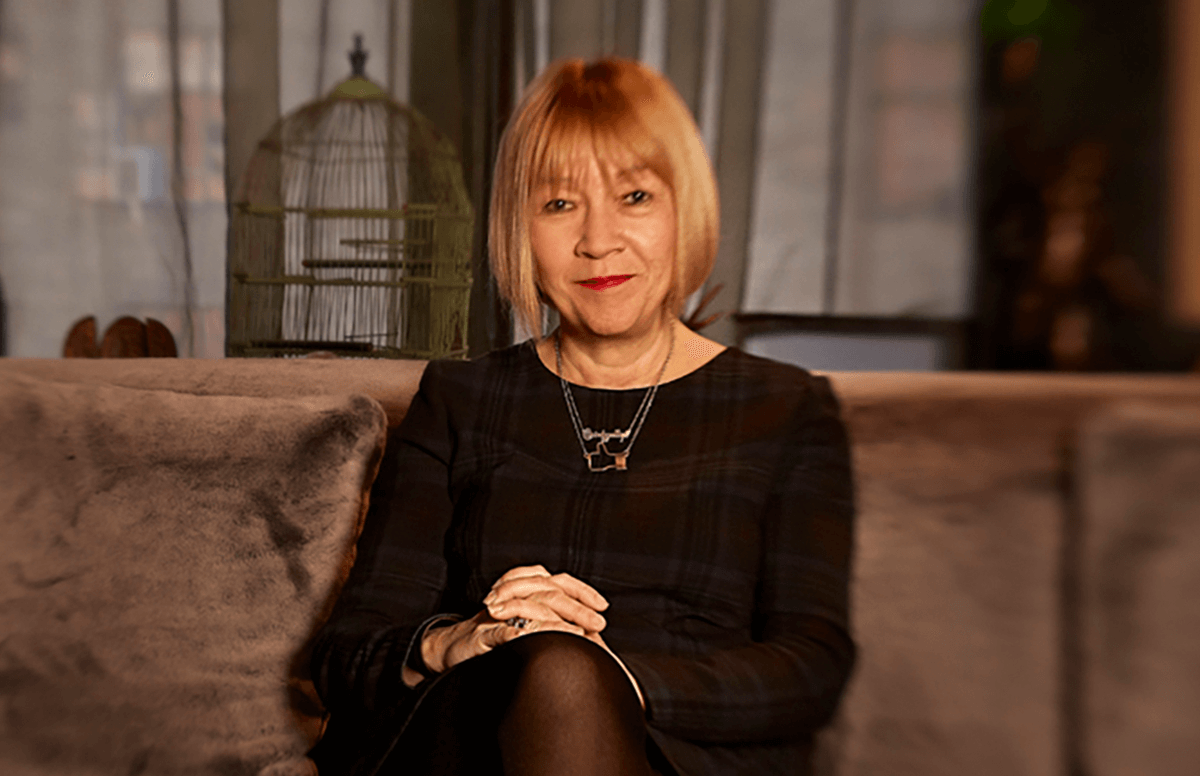 Gallop, an iconoclastic former advertising executive, is working with AARP on its Disrupt Aging campaign. She seeks to change the way older Americans are portrayed in advertisements and how older advertising workers are treated, calling the field an extremely ageist industry.
Next Avenue: Can you describe your work for AARP's Disrupt Aging campaign?
Cindy Gallop: AARP reached out to me last year because I've actually been combating ageism publicly for quite a long time as part of championing diversity across every dimension. AARP said, 'You embody everything Disrupt Aging is about, and we'd like to work with you.'
Advertising is extremely ageist. I already know because I'd been vocal about this for a long time.
"There's a very simple way to address negative stereotype depictions of aging in advertising. When you have older people creating ads, producing, approving — problem solved."
To give you one particularly horrifying example that's recent, I was on the Fishbowl app, which is an app that brings together workers in different industries to transparently share information and advice. I was in the advertising section, where I saw a question a senior copywriter had asked: 'Have any of you been managed out of the industry because of age, and at what age?' I was horrified. The answers were thirty-two, thirty-four, thirty-five, thirty-seven, thirty-nine, forty. Staggeringly young ages.
The thing about that is there's a very simple way to address negative stereotype depictions of aging in advertising. When you have older people creating ads, producing, approving — problem solved. We do not create stereotypes of ourselves in any form of pop culture.
How are you going about this work?
We convened three funnels of leaders and senior creatives in my industry in New York City, Los Angeles and Chicago to get a good regional spread. We said to the group that we want a free and frank discussion about ageism in advertising, and nothing anyone says will be reported or repeated, which made for a very open, interesting and candid discussion.
The interesting thing about ageism is that it's the one 'ism' that affects all of us. We all age.
I took a number of ideas away from those conversations and discussions and then published an opinion piece in Ad Age: "Eight ways to turn ageism on its head." I really focused on how to take action and how to take action really easily. I outlined a series of actions for everyone in the industry at whatever level.
Everyone can take these actions and reshape culture. It's things that everyone can do on a daily basis to completely rethink how we are going about our daily work in advertising.
There are plenty of '30 Under 30' lists. I recommend '40 Over 40' and '50 Over 50.' And when we do that, let's celebrate the older people who are working and the older people who aren't working. Showcase this amazing talent that can then be hired instantly.
It's my hope that as I put these actions out there, people will take them.
Have you received much for responses?
I've got a number of responses saying we're absolutely going to be doing this. We need a bit of time to let things happen to see the results.
What's your main advice to advertisers?
What advertising does, and has done very effectively for centuries, is basically create aspirational culture. Fundamentally, advertising's job is to make people buy things. There is this very mistaken thinking at the moment that everyone aspires to be young. For older people, that is not the case at all.
We are comfortable. We should tap into the aspiration of age. I listed out the reasons why young people aspire to be like older role models. I hear this myself all the time from people who say, "I want to be Cindy Gallop when I grow up."
When you're this age, you don't give a s---. We have the confidence that comes with age. We know by now what really matters in life. We feel free to express our individuality however we want. We have better relationships because we know what really matters. We're experienced. We are starting businesses.
If only advertising talked to us in a way that made us feel we were the primary target, we would spend that money big time. Lead what's aspirational about being older and the young will follow.
Show us as we really are. In advertising, there's a spectrum of depictions of aging. At one end, it's beautiful, white-haired, blue-eyed people on the beach with golden retrievers. The other extreme is caricatures, with age depicted as laughable and ridiculous. We aren't any of those clichés, but we do flirt, date, fall in love and have sex.
The tangible action that I ask advertising agencies to take is: The next time you cast an ad, cast older. Catch yourself and actively cast talent ten years older than the age you're about to go with. You instantly change the advertising, and instantly change by improving and enhancing the ad you make with older people opening their wallets.
There's money to be made taking older people seriously. It's a knee-jerk reaction to target millennials.
In my industry, we frequently do things like going offsite and brainstorming. We do strategic planning days to map out the year's activities. I recommend conducting a thought exercise of 'If we were to target people forty-plus with this brand, what would that look like?'
In that context, actively research older people's attitudes to your brand. Identify the trends that would make your brand compelling to them. The data is out there. Use it or pioneer it. Broaden the age range of who you are talking to in focus groups and quantitative studies.
Instead of writing about what millennials are killing, write about what older people are birthing, making rise to, making happen.
If you're told that the target is youth and millennials, ask why.
The future of work is hybrid. The future is the fresh perspectives of youth combined with the expertise of age. But now, corporate hierarchy is progressing up the ladder, getting older. But what you don't have in enough companies is older people and younger people working together as equal partners on the same level. Create cross-generational work interactions at every opportunely.
Can fighting ageism in advertising lead to challenging ageism in the broader societal sense? How?
Fundamentally, because when we change ageism in the ad industry, we change the way age is depicted in advertising and therefore change ideas about aging in society.
My industry plays a powerful role in shaping the way people think and behave. Here is a way we can use this power for good. When we make age aspirational in advertising, we make age aspirational in real life.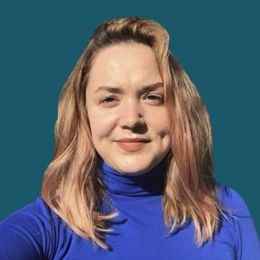 Grace Birnstengel
was an editor, reporter and writer for Next Avenue. She focused on in-depth storytelling and the intersections of identity and aging.
Read More