Take This Class to Master Aging
Do we need a better transition into our older years?
When he was an adolescent preparing for his bar mitzvah, Jim Firman learned more than his Torah reading. He believes the process helped him transition from childhood to being an adult. His friends participated in other activities — scouting, YMCA programs, camping experiences — similarly designed to guide them into the next phase of maturity by imparting practical skills and wisdom. Five years ago, when he blew out 60 candles, Firman wished there was something to help him navigate the next set of life changes looming ahead of him — from worker to retiree, from being middle-aged to being older. Mastering aging.
"There's almost nothing to prepare us for this phase. I didn't know how to age well. I figured by extension other baby boomers didn't either," he said.
Firman is the longtime president and CEO of the National Council on Aging (NCOA), so he was positioned to do something about the knowledge gap. He's one of the creators of the Aging Mastery® program, a ten-week NCOA course available to people age 50 and up.
"The norms [of aging] are changing and we are writing the playbook," said Firman, whose work has earned him honors as a Next Avenue Influencer in Aging. "We wanted a robust curriculum so people can learn how to make the most of this era when everything is changing — our bodies, our relationships, our finances."
'A Real Eye-Opener' From an Aging Mastery Class
Aging Mastery pairs information on physical health, financial health and life enrichment with action steps and activities. So far, the course has been hosted at more than 200 community sites across the country with 6,500 older adults participating. The National Council on Aging has a searchable map for locating Aging Mastery program sites and other NCOA offerings.
Priscilla Watts credits Aging Mastery with improving her social connections and her health. In search of a warmer climate and a lower cost of living, the 75-year-old retiree relocated from San Francisco to Tucson, where she spotted a newspaper ad about the Aging Mastery program and signed up.
Watts met classmates who have turned into real friends. She also learned about an important aspect of managing her prescriptions in an Aging Mastery session led by a pharmacy professor from a local college.
"Medication management? I thought it would be boring, but it was a real eye-opener," Watts said. She developed allergies after arriving in her new desert home and the class alerted her to the importance of asking how her new allergy medication might interact with her prescription for high blood pressure and her daily supplements.
"In my age group, the doctor writes a prescription and we tend not to question it," she added. "Since the class, I've talked differently to my doctor and I've also learned to build relationships with my pharmacists. Now they know me."
Reinvesting in Their Future
Aging Mastery emphasizes practical needs and tips for meeting them: how people can improve the quality of their sleep, prevent falls and make prudent financial decisions. The base price for the course is $60, though local hosting organizations can set a higher price to help defray their costs.
Participants set their own goals, try new strategies and earn points when they take action. They can trade the points in for gift card rewards.
"Many come for a particular topic that's pressing on their mind — they're worried about food choices or realize they need a new look at their financial planning," said Karen Ring, healthy living program coordinator for the Pima Council on Aging in Tucson, which has offered the class five times. "Then they get engaged with the updated information and get hooked. They see that committing to making even small changes can make a big difference. They have a lot of quality years left and it's a hopeful step to reinvest in their future."
Is It Aging or Something Else?
Participants also learn from one another.
"Other people ask the questions that I didn't think of," said Rosetta Davis, 75, who graduated from an Aging Mastery program held at a senior center a six-block walk from her Philadelphia home. A breast cancer diagnosis six years ago sharpened Davis' interest in health. Now she schedules daily physical activity and has expanded her knowledge about nutrition and self-care.
"One thing they preached [in the class] is the importance of drinking water," she said. "I needed to get into the habit. You can get dehydrated more easily as you get older."
The last time Davis — and most older adults — took a comprehensive health class was back in school, when the curriculum targeted growing bodies. Now they have a new slate of physical changes to consider.
"The complexities of the aging process are not well understood. People experience changes that they chalk up to getting older and that can be a huge barrier to seeking medical intervention," said Dr. John Caciamani, CEO of Chestnut Hill Hospital in Philadelphia. A geriatrician and an internist, Cacciamani has led Aging Mastery classes on Communicating with your Healthcare Professional and Navigating Longer Lives.
"The topics are so relevant. [Participants] recognize the value before they even show up," he added. "When I do the lectures, I see their faces, I see the light bulbs going on."
Next: Digging Into 'Purpose'
Creators of the Aging Mastery program are now back at the drawing board, scheming over its next iterations. In the works are an Aging Mastery curriculum for caregivers, an in-home version for participants who can't, or don't want to, go to a community center and a faith-based program.
"We're working with Christian theologians on a New Testament version and we've piloted an Old Testament version in seven communities," said Firman. "In that setting, we can grapple with the deep questions about purpose."
The National Council on Aging has surveyed graduates of the Aging Mastery program and found that 97 percent believe the course improved their quality of lives.
"We heard them say that it's fun, and that's a key to its success," Firman added. "It's fun because it's meaningful."
Next Avenue Editors Also Recommend: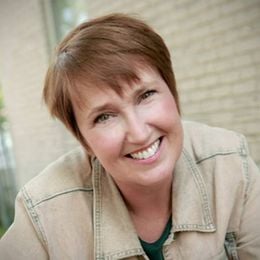 Kevyn Burger
is a freelance feature writer and broadcast producer.  She was named a 2018 Journalist in Aging Fellow and a 2020 Continuing Fellow by the Gerontological Society of America. Based in Minneapolis, Kevyn is the mother of three young adults and one rescue terrier.
Read More