How Clinical Trials From Home Can Increase Access to Life-Changing Treatments
Historically, older adults have been largely absent from drug research
Some 85% of people over 60 use prescription drugs, according to the National Center for Health Statistics (NCHS). Yet, older people are not well represented in clinical trials, the gold standard for testing the safety and efficacy of medications, the NCHS says.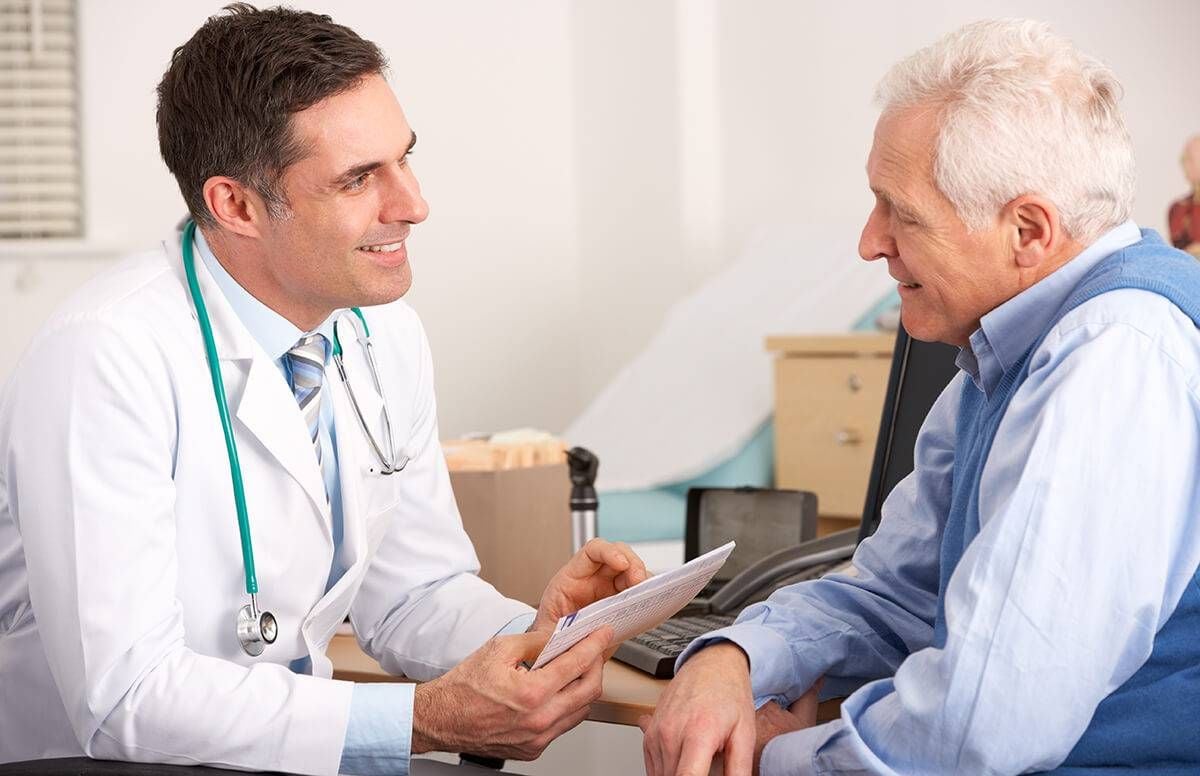 The Food and Drug Administration's 2018 Drug Trials Snapshot Summary Report found that for 59 new drugs, only 15% of the 44,000 patients who participated in clinical trials were 65 or older. For neurology drug trials, only 3% were older adults.
An effort is underway, however, to make it easier for people to join some clinical trials. Rather than travel to a research center, patients participate from home.
"The overwhelming majority of research studies are not done at the convenience of a participant," says Adrian Hernandez, vice dean for clinical research at Duke University School of Medicine, who studies ways to increase patient engagement in clinical trials. "They're done at the convenience of an investigator. People come in and are donating their time, their efforts, their blood, their data."
"The overwhelming majority of research studies are not done at the convenience of a participant."
Hernandez and colleagues are launching a trial for people 75 and older to examine whether statins can help prevent cardiovascular disease and dementia. Participants will be recruited through their health care systems and the study will take place in their homes.
"For older people, getting involved in a trial can be difficult — navigating the system, going from the parking lot to the clinic, and then being able to interact with whatever tools or technologies that we have sometimes is not as friendly for older people," Hernandez says.
Why It Matters
Until recently, researchers frequently excluded older participants, who often are on multiple medications or have several medical conditions. The fear was that the results would be inconsistent or not apply to a general population.
But that rationale does not make sense, says Steven Cummings, director of the San Francisco Coordinating Center, a nonprofit academic research organization.
"If your drug only works in the small portion of older people who don't have any other problems or medications, then it will be irrelevant to the vast majority of older people," Cummings says. The pharmaceutical industry has excluded older people "without any reason or evidence that this would be a problem," and only by having older people in clinical trials can physicians know the drug's real-world effects, he adds.
Researchers have recognized this problem of excluding older adults for years and are trying to address it. But even so, there are barriers, including the difficulty of travel for older adults.
Seventy percent of potential clinical trial participants (of all ages) live more than two hours from a trial center, according to the Deloitte Center for Health Solutions.
Reducing Patient Burden
Donna Cryer, 49, of Washington, D.C., CEO of the nonprofit advocacy organization the Global Liver Institute, has had a liver transplant and has other serious medical conditions. Having participated in several clinical trials, she strongly supports making them available to people at home.
"It's hard to get out of the house as it is, and now you're being asked to come out multiple times," she says. "You're just worn out. If we're moving to create a culture of participation in clinical research, we have to focus on reducing the patient burden."
Cryer was among the patient representatives and researchers at a 2018 National Academies of Science workshop that explored the pros and cons of so-called virtual or site-free clinical trials, meaning that patients could participate without going to a research center.
Cummings and other researchers at the workshop said that site-free trials would be cheaper and simpler, potentially yielding valuable medical advances more quickly.
New Home-Based Parkinson's Drug Trial
Will McIntyre, 52, diagnosed with Parkinson's Disease in 2013, has participated in a clinical trial to test a drug for symptom relief. He didn't like the hassles. He works for a technology company in New Jersey and hated missing work to travel to Philadelphia to a research center. Plus, "oftentimes it will cost you," he says. "It's a forty-five or fifty-minute drive; tolls, parking can be twenty five dollars or thirty dollars. Some clinical trials are good about refunding expenses, but that can take months."
McIntyre's case is mild, he stresses, but in the advanced stages there can be many more barriers to participation. For one, the symptoms can make it hard to drive or take public transit. "The more you have difficulty with the disease, anything you can do to virtualize the experience would be extraordinarily valuable," he says.
To address these concerns, Cummings is launching a new drug trial for Parkinson's that would give older patients a way to participate in the research without having to travel.
"Patients with Parkinson's have a very high risk of breaking a bone because they fall a lot," he says. Very few get treatment to prevent fractures, because "there's no evidence they would benefit," he says.
Cummings' new study, dubbed TOPAZ (Trial of Parkinson's And Zoledronic Acid), will determine whether a treatment used for osteoporosis, Zoledronate, would help prevent fractures in Parkinson's patients. The treatment is administered once intravenously and lasts two years. "If it works, it's extremely convenient," he says.
He has found from previous studies that making enrollment easy for patients is crucial to their willingness to participate. With TOPAZ, patients will be identified through their health system, the Parkinson's Foundation or other trusted sources.
"We're making it really simple," he says. "They go to a website and if they qualify, a nurse will come to their home and give them an infusion of either the drug or a placebo. That's it."
Lower Cost, Less Time
Cummings' team aims to recruit more than 3,500 Parkinson's patients 65 and older, making it the largest study done on people with the disease, he says. "It doesn't matter where you live, you'll be able to join the study," he says. Recruitment will be rolled out by region, beginning with the Carolinas.
Had the trial been done the traditional way, Cummings says, it would likely involve 100 clinics to recruit 3,500 participants, each staffed by nurses, technicians and research assistants, and taking far longer.
"From conversations with colleagues in Pharma (the pharmaceutical industry), they roughly estimated [drug trials cost] thirty five thousand dollars to fifty thousand dollars per participant for five years, not including employees who support trial functions," Cummings says. "TOPAZ costs nine thousand one hundred and fifty dollars per participant, including all coordinating center staff support." The National Institute on Aging awarded TOPAZ researchers a $32.6 million, five-year grant for the study.
One Size Does Not Fit All
However, researchers caution that there's no one best approach to clinical trials. Some participants may actually prefer to go to a research site. Hernandez notes that patients may not remain as engaged if they are participating from home.
"With an in-person trial, there's a strong relationship with the study team, and retention is higher than virtual studies, at least so far," he says.
As an example, Hernandez points to his father, 80, who is participating in two trials related to healthy aging. "He likes coming in for an in-person visit because it's a social thing," Hernandez says. "Each person is different."
His mother, 72, is unwilling to participate, because she doesn't want to take the time and has privacy concerns about sharing health information over the internet, as would likely be done with most home-based clinical trials.
"Patient identification protection is a real concern for many people," says Cryer. "But that should not dissuade us from moving forward and using all the opportunities for sharing data."
At the same time, patients should not be asked to sign away their data "for any purpose and for whatever profit," Cryer says. Instead, they should be able to say whom they're willing to share their data with and for what purpose.
Technology Considerations
There are also equity concerns regarding technology that may be needed for home-based trials. Although 81% of U.S. adults own smartphones, just 53% of people 65 and older do, according to the Pew Research Center. Older people are also less likely to use the internet, according to the National Academies of Science workshop.
Researchers shouldn't assume that adequate bandwidth is universally available and affordable, says Silas Buchanan, CEO of eHealth Equity, a for-profit company connecting underserved groups with health information.
"Those are real obstacles, and that leads us into a conversation about social determinants of health, where people live, work, play and pray, age and die, and whether or not they are in a position to participate, even though they may want to," Buchanan says.
Buchanan's company works with faith groups to build bridges with the medical community. For example, he initiated a "Know Your Numbers" campaign in New York City with 10 churches to communicate with their members, many of them older adults, about monitoring their blood pressure. More than 500 church members participated.
McIntyre believes that patients have an important role to play in research. "We have to consider ourselves a fount of information for researchers," he says. "If we want a cure, we should be serious about opening the faucet. Every time we're offered the opportunity [to be in a trial] and we can afford to be there, I think we should do everything we can to participate."