Coach From 'Last Chance U' Inspires Players On and Off the Field
John Beam, featured in Netflix series, changes lives at Laney College in Oakland
Coach John Beam sees Laney College, the community college in Oakland, Calif., as critical to the city.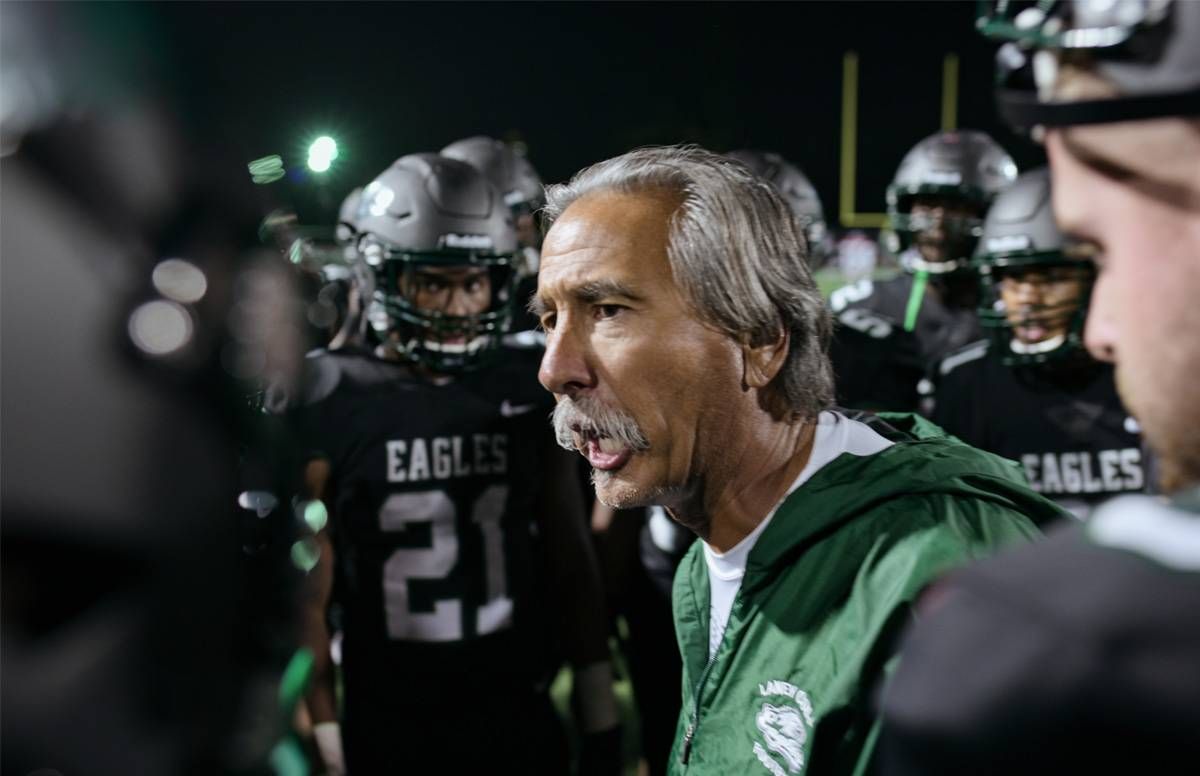 "Think about it," he said in a recent phone interview. "For most people, a community college is the primary vehicle of change. When you go to a community college, there are so many avenues for transferring."
Beam, 61, has been coaching football at Laney for 16 years, following 22 years at Skyline High School, also in Oakland. Beam and the Laney College Eagles are featured in the fifth and latest season of the documentary series Last Chance U,  currently streaming on Netflix, which follows community college football teams.
Director Greg Whiteley says after highlighting teams in rural areas — Kansas and Mississippi ­— he and his team wanted to be in a city and show the particular challenges there.
Those interviewed for this series talk about how gentrification in Oakland has pushed up rent costs, and about the struggles the players face going to a community college with no dorms or scholarship money. One of the Eagles sleeps in his car, one has a wife and two young daughters and one makes the two-hour drive every day to Oakland from Stockton, where living is much cheaper.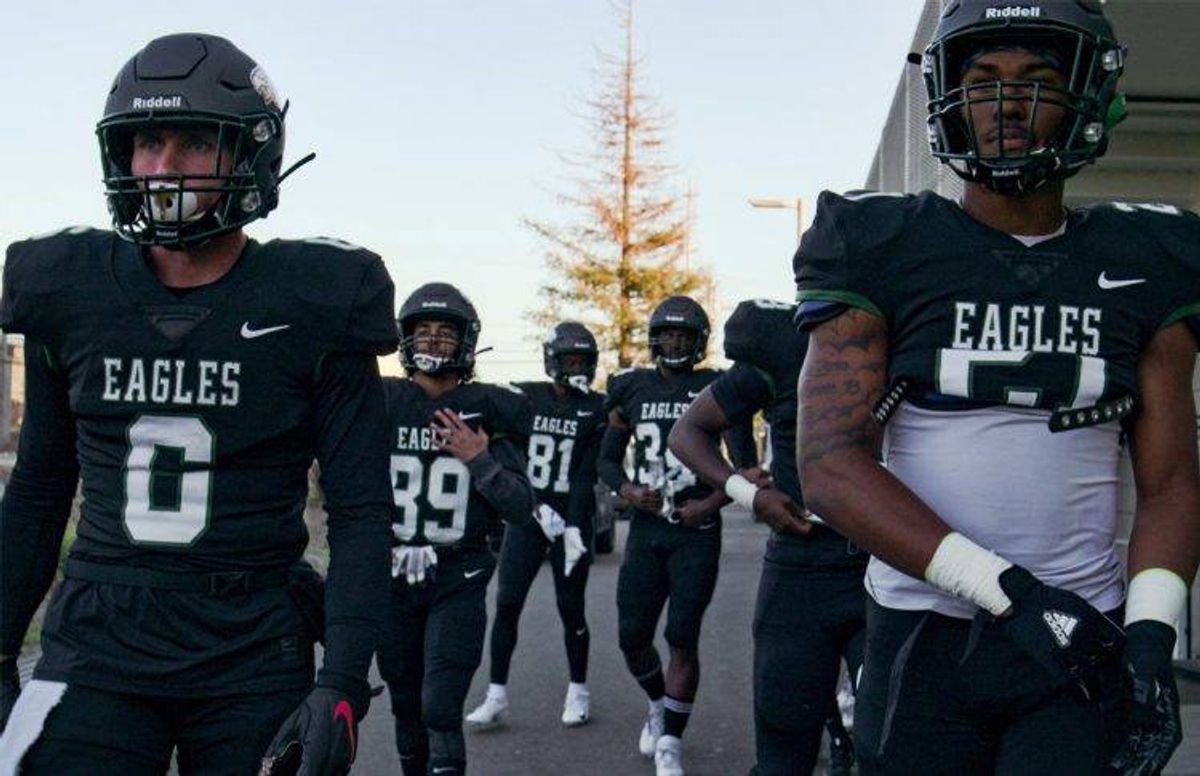 Proud of His Football Players
Beam drives his players hard, with a mantra, "The only team that can beat you is you," but it's not just their performance on the team he cares about. He also pushes them to do well in the classroom.
During his time as a coach, he's sent more than 20 players to the National Football League, been named California Community College Football Coach of the Year, won the 2018 State Championship, and — perhaps what he's proudest of — 90% of his players at Laney have transferred or graduated.
Beam drives his players hard, with a mantra, "The only team that can beat you is you,"
Some students will get a job as a welder or as a firefighter after they graduate from Laney, Beam says. He steers others to go to four-year colleges. Many of the players focus on Division 1 schools, which have the highest level of intercollegiate athletics, but Beam encourages them to look at others offering scholarships.
"There are these smaller schools, two thousand or three thousand students, in the middle of America, and some guys don't want to go there after high school. But then they think after Laney, 'Well, all I got to do is two years,'" he said. "Some stay and become part of a community that embraces them, and [they] can end up with a college degree almost free."
'He's Not One Foot In and One Foot Out'
That's what happened to Tariq Ikharo, who played for Beam at Skyline High School. Ikharo knew the coach would help get him a scholarship, he says, so he followed him to Laney before transferring to the University of Idaho. He says he didn't start playing football until his senior year because Beam intimidated him.
"With Coach Beam, you have to be all in," he said. "He's not one foot in and one foot out."
Ikharo remembers how embarrassed he was when his Nigerian-born father walked onto the football field and asked Beam if his son was wasting time playing football. The coach told him Ikharo was a necessary part of the team.
Ikharo, who has his own clothing line, Flavours, calls the coach a motivator, and says Beam helped him get over his shyness and learn to speak up.
"He instilled confidence, integrity, and accountability," he said. "Beam is the man. He's changed a lot of people's lives, but he wasn't for the weak-hearted. A lot of times, people tell you what you want to hear, not what you're supposed to hear. But Beam was always straightforward."
A Positive Influence
Kevin Parker remembers when he was a student at Skyline High, and Coach Beam told him something he didn't want to hear.
"My father wasn't around when I was young, and I was hanging out in the wrong place, and this tan truck comes around the corner and Coach Beam pops out and says, 'What are you doing? I'm taking you home,'" Parker said. "He cared about me. He wants the best for all the kids."
Parker, who appears in the documentary talking about Beam's influence on him and on Oakland, was a director of player development at the University of California, Berkeley (Cal), bringing in people like NFL legend Marshawn Lynch, also from Oakland.
Beam says the story of Parker's success off the field is one he's particularly proud of; he brings Parker in to speak to his players.
"He got in a lot of trouble at Skyline because he didn't want to read out loud. I got him tested, and when he found out he was dyslexic, he raised his arms over his head and said, 'I'm not stupid!" Beam said. "He was at Cal for sixteen years as a recruiting coordinator and now he's selling commercial real estate in Oakland."
According to Beam, Parker comes in and asks the students, 'How many of you struggle with reading? At first, maybe just one raises their hand. And he says, 'Nobody else?' Then there's more until it's about ten percent. He tells them, 'It's OK, the first thing you have to do is acknowledge you have a problem, and you can get help.'"
"The way I look at it is he's driven me to want to do better."
Parker, who says he still thinks of Beam as his coach although he only was in that capacity for three years in high school, loves talking to the players.
"I know there's somebody in the room I'm speaking to that [what I say] can help," Parker said.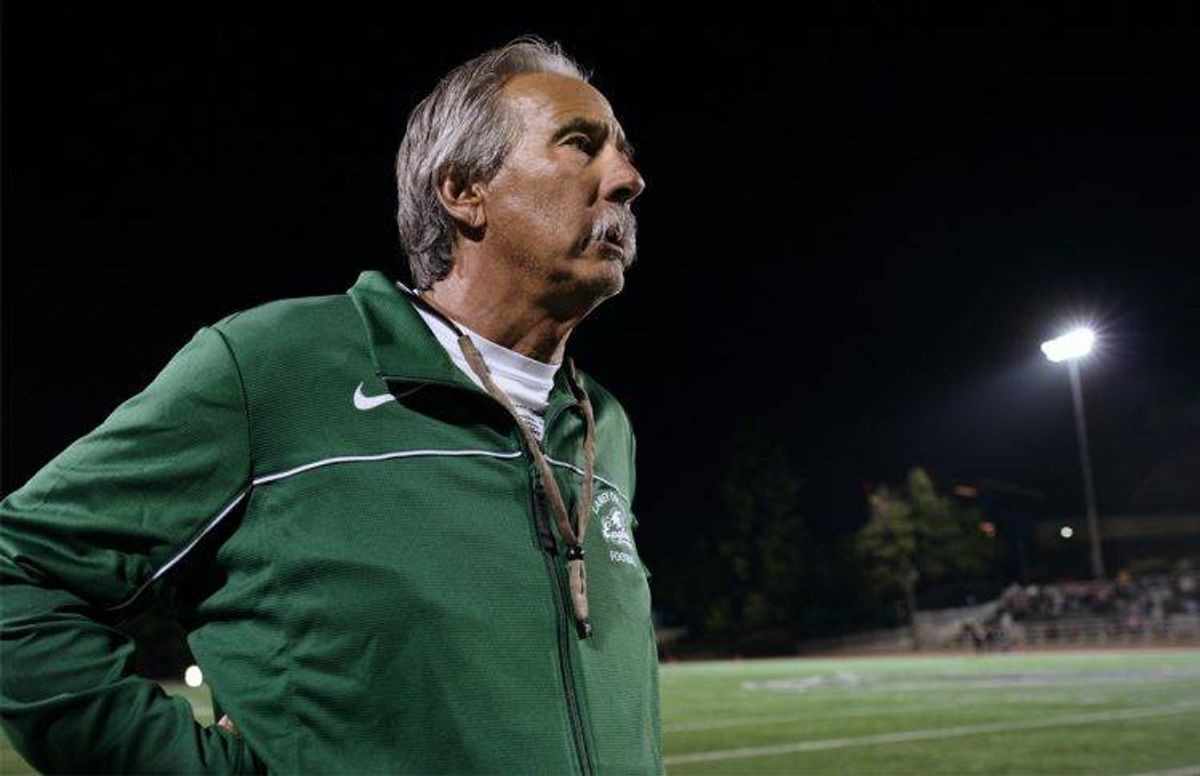 The Value of Community  
Beam steers his players to Laney's "wraparound" services, such as tutoring, counseling and other non-instructional services.
A social worker is shown in the documentary, working with students on housing. And in one scene, when a player is having what appears to be a panic attack, Beam calls his wife, Cindi Rivera-Beam, a therapist, and she does breathing exercises with him. Beam gives the player her number to call any time he needs help.
Beam says he gets a lot out of working with the students — beyond just the championships. He's been recruited for jobs at major colleges, but remained at Laney.
"I chose to stay in a community that has adopted me; it's beneficial for me and my family," he said. "I've been embraced by members of the community."
Beam says he had many great coaches himself growing up in San Diego who encouraged him. He credits them, along with his dad, for inspiring him to coach.
"I was in Little League, and they needed a coach, and my father just showed up," he said. "He taught me how to step up."
Best Chance, Not Last
Wide receiver RJ Stern, one of the Laney Eagles highlighted in Last Chance U, says Beam inspired him to want to coach himself. He plans to go to a college in San Diego, where he intends to study kinesiology to help with that goal.
Stern, like many of the players, has had a rough life. He lives with his great aunt and uncle in a large house in a nice part of Berkeley that his grandmother, Marion Zimmer Bradley, who wrote the wildly best-selling Mists of Avalon, bought.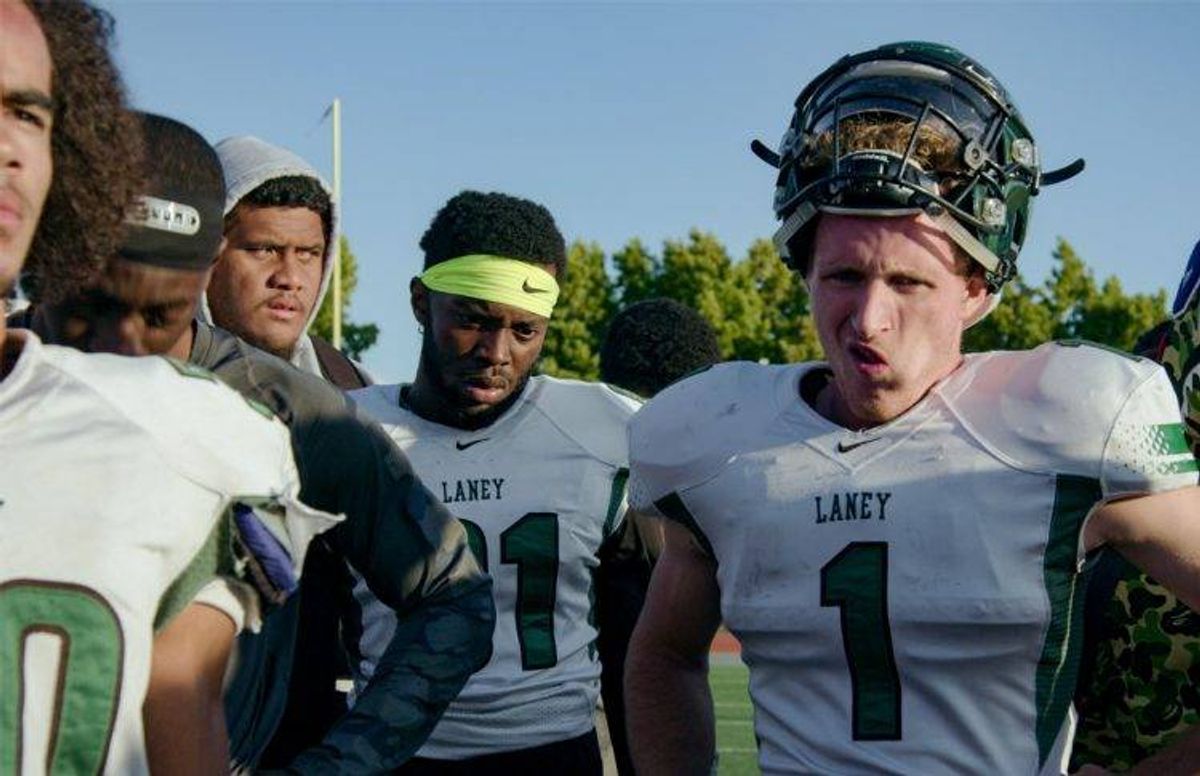 Bradley and her husband (both now deceased) were accused of child sexual abuse by several people, including Stern's mother. Stern says he agreed to share this painful story in the series, hoping it could help others.
"I've had a tough life, and it's cool to give people an insight into what I've been going through and what I had to rise above," he said. "I was happy to be approached."
A few times in Last Chance U, Stern appears to be frustrated with the coach, wanting more of a chance to play. But he says he and Beam are close, talking every week, and he appreciates what Beam did for him.
"He's different from other coaches," Stern said. "He's hard on you, but he does care about you. The way I look at it is he's driven me to want to do better."
Beam says he's happy the team is featured in the series, but he doesn't think its title fits for the Eagles. For his players, he says, Laney is their best chance, not their last.
Emily Wilson
lives in San Francisco. She writes for a number of outlets including Smithsonian.com, Daily Beast, 48 Hills, Hyperallergic, Latino USA, Women's Media Center, California Magazine, and San Francisco Classical Voice. For years she taught adults getting their high school diplomas at City College of San Francisco.
Read More