Colleges That Are Free or Practically Free
How parents of high schoolers can uncover these enticing opportunities
(Editor's Note: This story is part of a partnership between Chasing the Dream and Next Avenue.)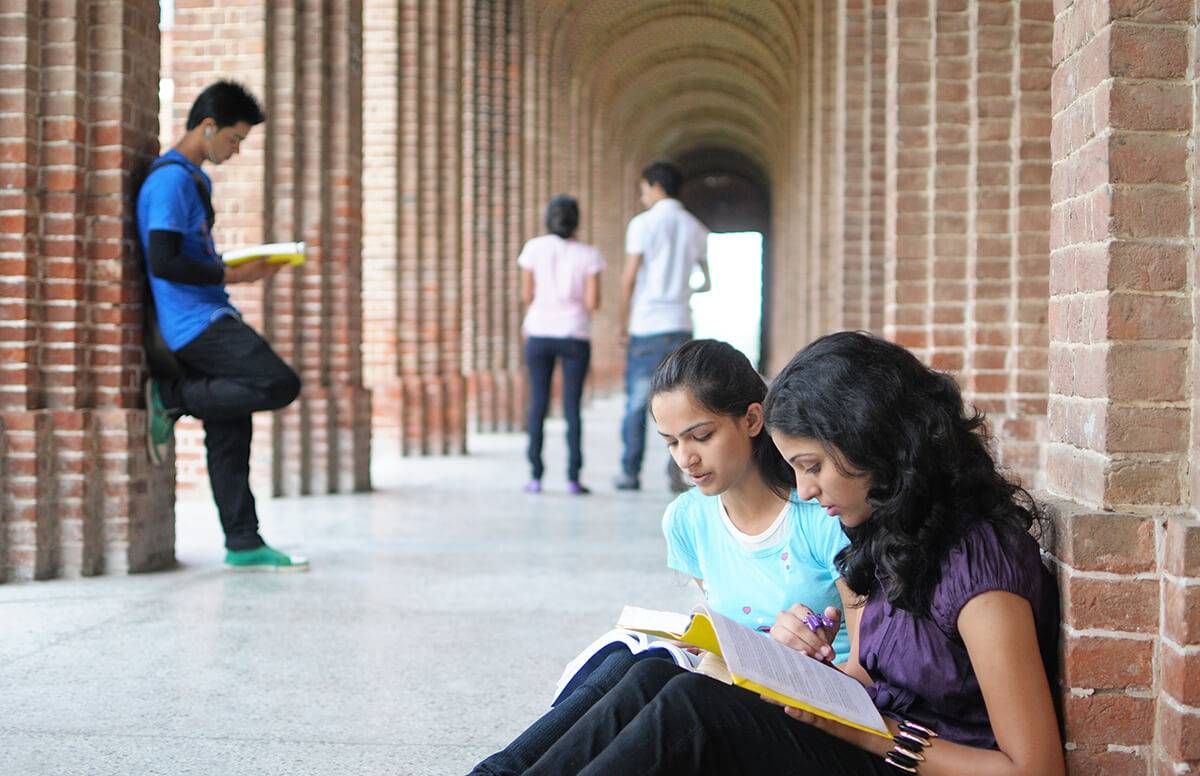 This article is excerpted from The Complete Guide to Paying for College: Save Money, Cut Costs and Get More for Your Dollar by Leah Ingram, published by Career Press.
How would you like your child to go to college for free?
Believe it or not, some states offer students tuition-free, full-ride scholarships to attend certain state schools if the student graduates high school with a certain GPA. Additionally, some schools are completely tuition-free or offer scholarship options that make school practically free.
Plus, there are other ways students can get away with barely paying anything for their college education.
How to Uncover Tuition-Free Opportunities
Going to college for free seems completely impossible, but there are schools that continue to be tuition-free today. In some instances, those colleges require military service in exchange for free tuition.
Military academies Competition to get into these military academies is fierce. And students must pay some money toward expenses each year. The five military academies that fall under this umbrella are:
The United States Air Force Academy in Colorado Springs, Colo.
The United States Coast Guard Academy in New London, Conn.
The United States Merchant Marine Academy in Kings Point, N.Y.
The United States Military Academy (Army) in West Point, N.Y.
The United States Naval Academy (Navy) in Annapolis, Md.
Federal work colleges Some schools expect students to work for their education. One is Berea College in Berea, Ky. According to Timothy W. Jordan in the college's media relations office, Berea hasn't charged tuition for 125 years.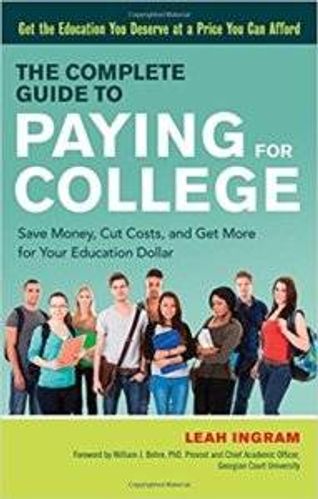 "Every Berea College student receives a Tuition Promise Scholarship, which means no Berea student pays for tuition," says Jordan.  Admission to Berea College is income-dependent, meaning that students from families with limited earnings are the ones the college admits.
"The current average annual household income (for a family of four) of Berea's students is around $29,000. Family income, family size, number of dependents in college, and various extenuating factors, are all taken into consideration for admission. As a result, family income may be as much as $50,000 to $60,000 in some cases," adds Jordan.
Berea is one of seven federally recognized work colleges. Some are tuition-free like Berea. Others charge significantly less tuition, which is then offset by the student's requirement to work.
The federal work colleges are:
Alice Lloyd College, Pippa Passes, Ky.
Berea College, Berea, Ky.
Blackburn College, Carlinville, Ill.
College of the Ozarks, Point Lookout, Mo.
Ecclesia College, Springdale, Ark.
Sterling College, Craftsbury Common, Vt.
Warren Wilson College, Asheville, N.C.
Schools With Full Rides
When you hear the term "full ride" as it relates to tuition, you probably think of college athletes going to college for free in exchange for their athletic prowess. It turns out that other kids can get a full ride at some U.S. schools, too.
Nearly every school offers some sort of full scholarship, but usually just for one or two students a year. The following list, however, includes colleges and/or scholarship programs available at multiple schools where at least a dozen (if not more) students qualify each year for four years of tuition, room and board and all fees covered by a 100 percent scholarship.
The key with any scholarship is to apply early.
Robertson Scholars Leadership Program The Robertson Scholarships Leadership Program exists at two North Carolina colleges — Duke University and the University of North Carolina-Chapel Hill. More than 30 students across the two campuses receive this full-ride scholarship each year. They are also able to take classes at both colleges.
Vanderbilt Ingram Scholars The Vanderbilt Ingram Scholars is unique to Vanderbilt University in Nashville. It is reserved for students who are committed to volunteer service during college and pursuing a career in business. More than 40 students each year receive full rides as Vanderbilt Ingram Scholars.
Organizations that Offer Full Rides or Significant Scholarships
There are scholarship programs available at multiple colleges across the country, usually administered through some kind of foundation or organization. Many have a scholars program that provides a full ride or close to a full scholarship. I've outlined two worth noting and which you'll find available on dozens of campuses nationwide.
Stamps Family Charitable Foundation The Stamps Family Charitable Foundation started in 2006 at the two schools the founders attended — the University of Michigan and Georgia Tech. Since that time, Stamps has expanded to more than 40 colleges nationwide. In addition to the two original schools, Stamps Scholarship colleges include top institutions including California Institute of Technology (Caltech), Dartmouth and William and Mary. It also includes many well-known state schools: Ohio State, UC Berkeley, University of Wisconsin, University of Connecticut, University of Maryland, University of Oregon and many more.
Students can also qualify for a Stamps Scholarship by applying to smaller, regional colleges, such as Elizabethtown College in Lancaster County, Pa. According to that college's website, there are currently 18 Stamps scholars on campus, each receiving full-tuition scholarship plus a $6,000 stipend.
A Stamps Scholarship is merit-based and is not based on financial need. At most schools, a student doesn't need to submit a separate application for a Stamps Scholarship. As long as he or she submits an application at a partner school by a certain date, the student is automatically considered for the scholarship.
Bonner Scholars Another scholarship program available at multiple colleges nationwide is the Bonner Scholars. Bonner is a service-based program that provides financial aid to students in exchange for a commitment to serve others during their time in college.
According to the Bonner website, more than 60 colleges participate, ranging from small private schools such as Bates and Oberlin to large universities like Rutgers and the University of Tampa. Like the Stamps Scholarship, students apply directly to the school with the Bonner program; they may have to submit a separate application to the college's Bonner office as well. It's best to contact both the admissions office and the Bonner office at those colleges to find out their application requirements, including deadlines.
Uncovering Merit Scholarships
Another approach to finding schools with merit-based scholarships — those that could become full rides — is searching for names often associated with these financial aid programs.
I would recommend looking on college websites for scholarships and grants with names such as "presidential scholar" or "trustee scholar." You may also want to swap "fellowship" for "scholar" in your search. Other titles used for merit scholarships include provost, founders, and dean.
Additionally, look for colleges with honors programs for which your child may qualify. Honors programs often come with hefty merit scholarships and grants.
State Programs That Offer Full Scholarships
There is a chance that your state may offer one or more scholarship programs that allow your child to attend a school in your state for free.
Some of these programs are for state schools only. Some only require that the school be in the state where the student graduated from high school, meaning a potential full scholarship through the state government for a private college. The newest full scholarship option is from New York State. Here I've highlighted some of those outstanding state programs.
Excelsior Scholarship  Introduced in April 2017, the Excelsior Scholarship is a new program for New York State residents to attend public colleges tuition-free. (The scholarship does not cover housing.) This scholarship program is for public schools in the SUNY (State University of New York) and CUNY (City University of New York) system only — two- and four-year colleges. In 2017, this scholarship is restricted to families earning $100,000 a year or less. In 2018, the income level increases to $110,000, topping out at $125,000 in 2019.
A few things to know about the Excelsior Scholarship: Students must attend college full-time to qualify, taking an average of 30 credits per year; this includes credits earned during summer and winter sessions. In many cases, students attending college full-time need to live on campus. And students must live and work in New York State after college for as many years as they received the scholarship. If the student moves out-of-state sooner, the scholarship goes from a grant (which does not need to be paid back) to a loan (which does).
Georgia Hope Programs The Georgia Hope Programs is actually a somewhat generic term to describe a number of scholarships available to Georgia high school students. Within the program is the Georgia Scholars as well as the Zell Miller Scholarship. Both offer significant money toward tuition — if not full-ride opportunities — that can be used at Georgia colleges. What's remarkable is this program isn't limited to state institutions only; there are private colleges in Georgia that will also accept these scholarships.
Florida Bright Futures The Florida Bright Futures scholarship program provides a full ride to state institutions in the Sunshine State. It is super competitive, though; only three students per year qualify. That said, the Florida Student Scholarship and Grant Programs page on the Florida Department of Education website shows there are nearly a dozen more financial aid programs available for Florida students worth investigating. Not all of them cover tuition 100 percent.
National Honor Society Scholarships Was your child admitted to the National Honor Society in high school? If so, that membership could net a five-figure scholarship in college. Some colleges give out $10,000 or more each year just for being a member of the National Honor Society in high school.
One example of this kind of scholarship is from Washington College in Chestertown, Md. On its financial aid page, the college says "All National Honor Society members who are admitted to Washington College are awarded a Washington College Academic Tuition Scholarship of at least $15,000 annually for up to four years."
In addition to individual colleges rewarding students for National Honor Society membership, the organization itself offers a scholarship program. National Honor Society NHS Scholarships range from about $2,300 to more than $20,000.
This story is part of our partnership with Chasing the Dream: Poverty and Opportunity in America, a public media initiative created to stimulate a deeper understanding of the impact of poverty. Major funding is provided by The JPB Foundation. Additional funding is provided by Ford Foundation.
Leah Ingram
is a health, lifestyle and frugal-living writer and the author of Suddenly Frugal: How to Live Happier and Healthier on Less. She is also founder of the money-saving blog, Suddenly Frugal, and writes for magazines and websites including Good Housekeeping and Parade.com.
Read More