The Many Colors of an Artist's Life
Creating art is always on Marilynne Bradley's mind
Daffodils — that's the assignment on a recent evening at "Wet and Wild Watercolors," a weekly class at The Green Door Art Gallery  in a suburb of St. Louis. In a back room, 10 students, including regulars and drop-ins, choose seats and settle in.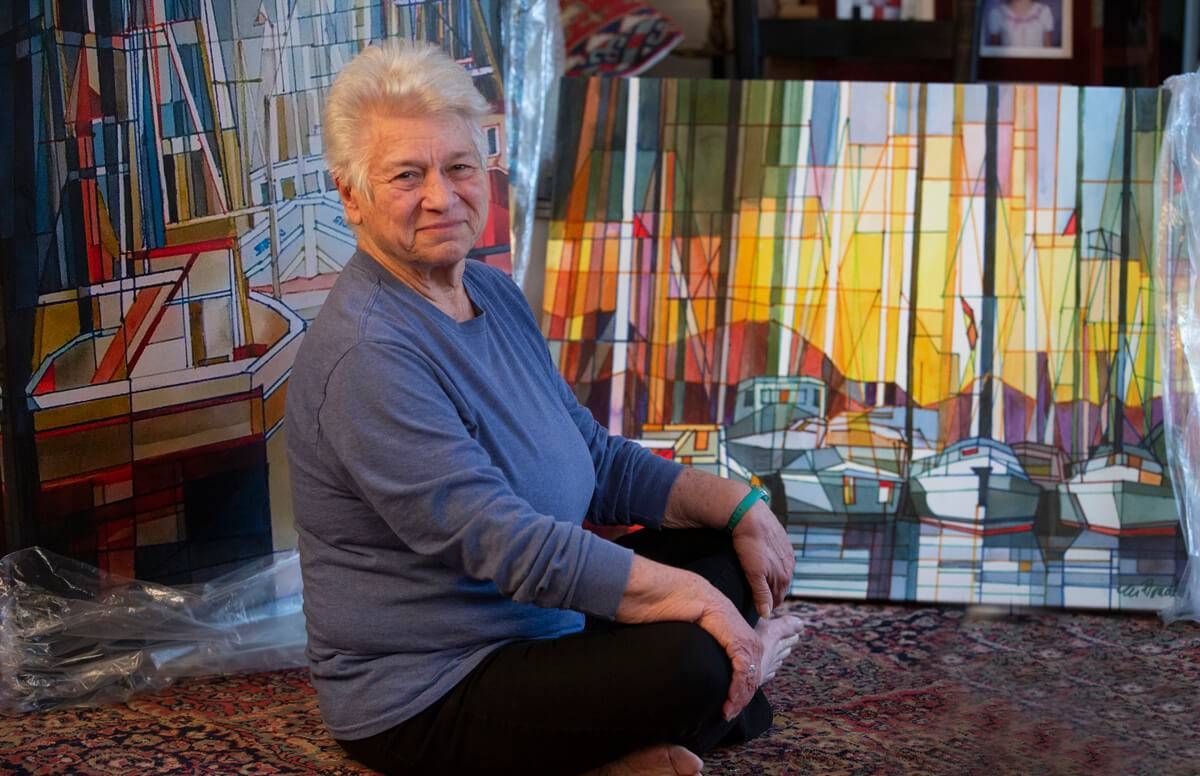 Watercolor artist Marilynne Bradley, 81, is the teacher, and she has provided a vase of the yellow flowers for inspiration. "Each week, I present two examples on a theme: one painted the traditional way and one rendered in a simpler way, and I specify techniques that will make all the students successful," Bradley explains later. "I try to reach each person, get them to relate, teach them how to see."
Bradley isn't new to teaching. For decades, she has led classes and workshops for art institutes, galleries, watercolor societies, colleges and high schools and through city parks departments. Some of her students have become well-known artists, Bradley says, and others have used their gifts to teach.
"My art doesn't look like anybody else's because I've experimented so much."
Over the past five years, Bradley's students at the small gallery have ranged from age 10 to 80-plus. Jane Killeen, 71, has shown up to paint every week for more than three years.
"Marilynne has a distinctive background, with her work known all over the world," Killeen says. "My style is different from hers, but you can learn from somebody so well versed in painting. Also, I so appreciate her input and personal guidance, and the class offers a real sense of camaraderie."
'My Whole House Is a Studio'
Each year, Bradley's work is accepted in about 20 major national juried competitions. Her watercolors also are on display in many galleries and museums and are included in major corporate collections in the U.S., Europe, Asia, Australia and Tahiti. Bradley has illustrated books and brochures, received more than 50 awards and has been featured at some 150 solo exhibits.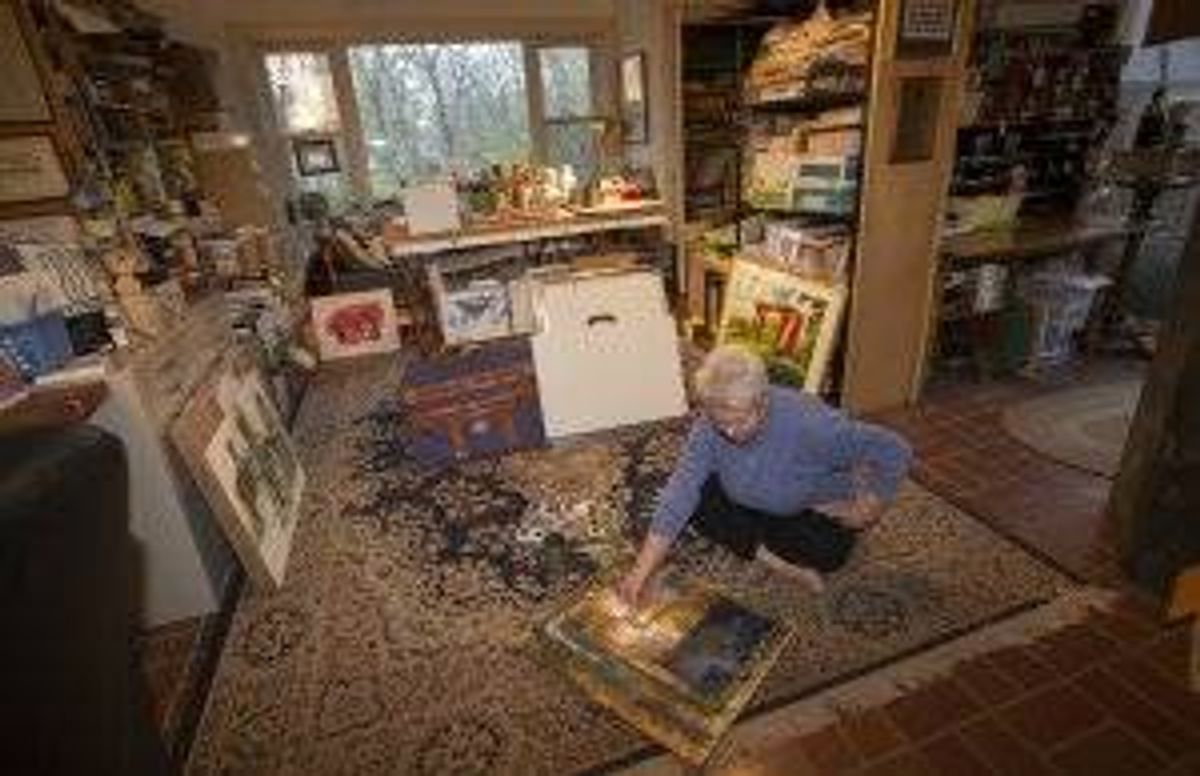 "My art doesn't look like anybody else's because I've experimented so much. My work is more intense, brighter," Bradley says. An experienced draftswoman, Bradley often incorporates architectural design elements in her art, particularly evident in her 600-plus paintings of iconic landmarks past and present in metropolitan St. Louis. Many are featured in her book, St. Louis in Watercolor: The Architecture of a City.
Bradley's studio, filled with natural light, is off the kitchen in her two-story home in suburban St. Louis County. On one wall is a beautiful rendering of the zigzag bridge in the Japanese Garden at the Missouri Botanical Garden. Additional artwork is stacked among file boxes and folders in the rooms on the ground floor. "Actually, my whole house is a studio," she says, laughing. "I paint too much!"
Bradley's two grown children have inherited her artistic abilities: one is a graphic artist who teaches art and the other is a theater set designer.
Growing up in Rockford, Ill., Bradley was a child prodigy on the cello. Many years later, she performed with the St. Louis Philharmonic Orchestra, but her career plans never included music.
"My junior year in high school, I had a part-time job in the pathology lab at a local hospital," Bradley recalls. "A doctor writing a book needed sketches, and though I had never taken an art class, I did them. That was fun, and I remember thinking that maybe I would become a medical illustrator."
A Winding Path from Music to Medicine to Art
Instead, she enrolled in pre-med courses at Washington University in St. Louis, where she was awarded a scholarship in chemistry and recruited as a cellist for the school orchestra. There, Bradley took her first art class and discovered an affinity for painting, so she went on to earn a Bachelor of Fine Arts. She received a Master of Arts in teaching from nearby Webster University and later, a Master of Fine Arts from Syracuse University in New York.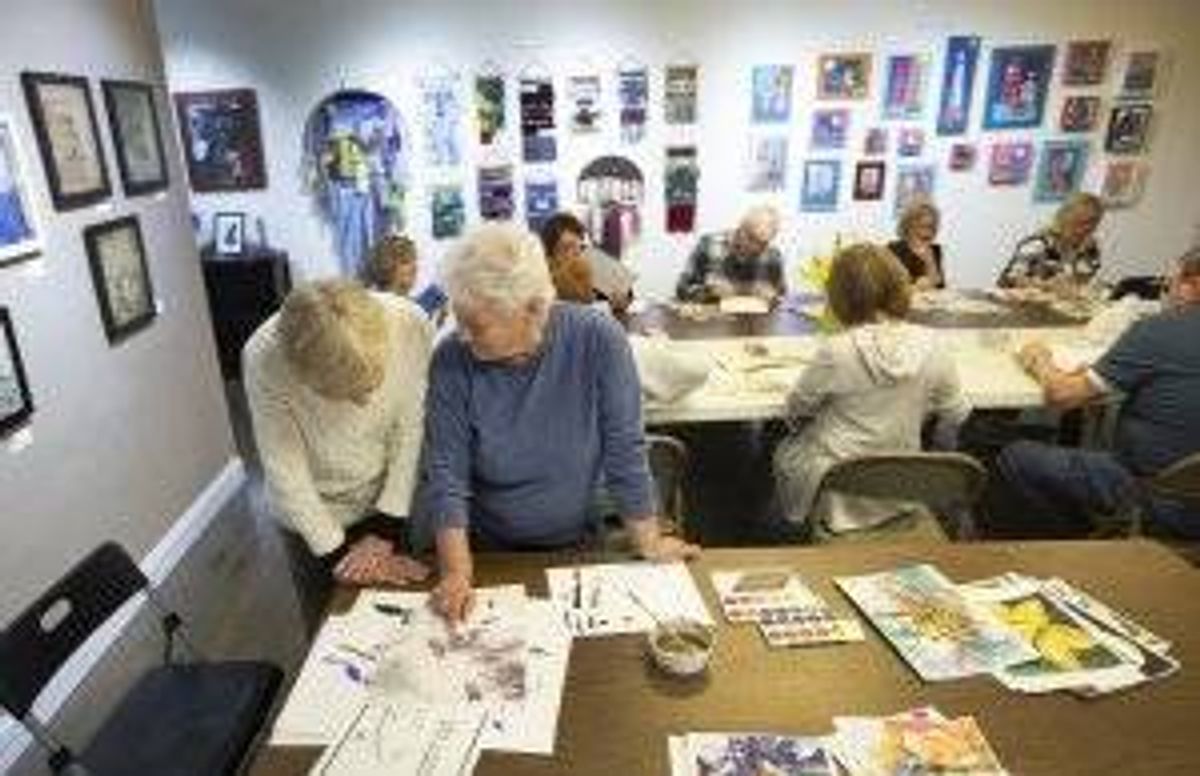 Bradley's first job was in architecture illustration, which required perfecting watercolor painting. At the time, watercolors were still viewed as sketching tools, but Bradley enjoyed the medium and has stuck with it, painting many a landscape and still life. Her style has evolved over the years, and 30 of her newest works reflect a new direction.
Pointing out a painting of boats in a marina, Bradley says, "I'm painting what I call geometric transformations. I'll take a photo and transpose the image into lines and transits, kind of an evolution of Piet Mondrian's work."
She adds, "The lines cause the eye to go into the picture to a point of interest. I'm using color techniques that relate to lights and darks, and that also leads you in."
On any given day, Bradley may be painting something new, packing up her work for exhibits and shows all over the country, fulfilling a commission, entering or evaluating others' work for a juried show, gathering illustrations for a new book, evaluating manufacturers' new art supplies or some combination of all that.
"Work is on my mind all the time," she says. "I've always got something I have to get done, a goal to meet."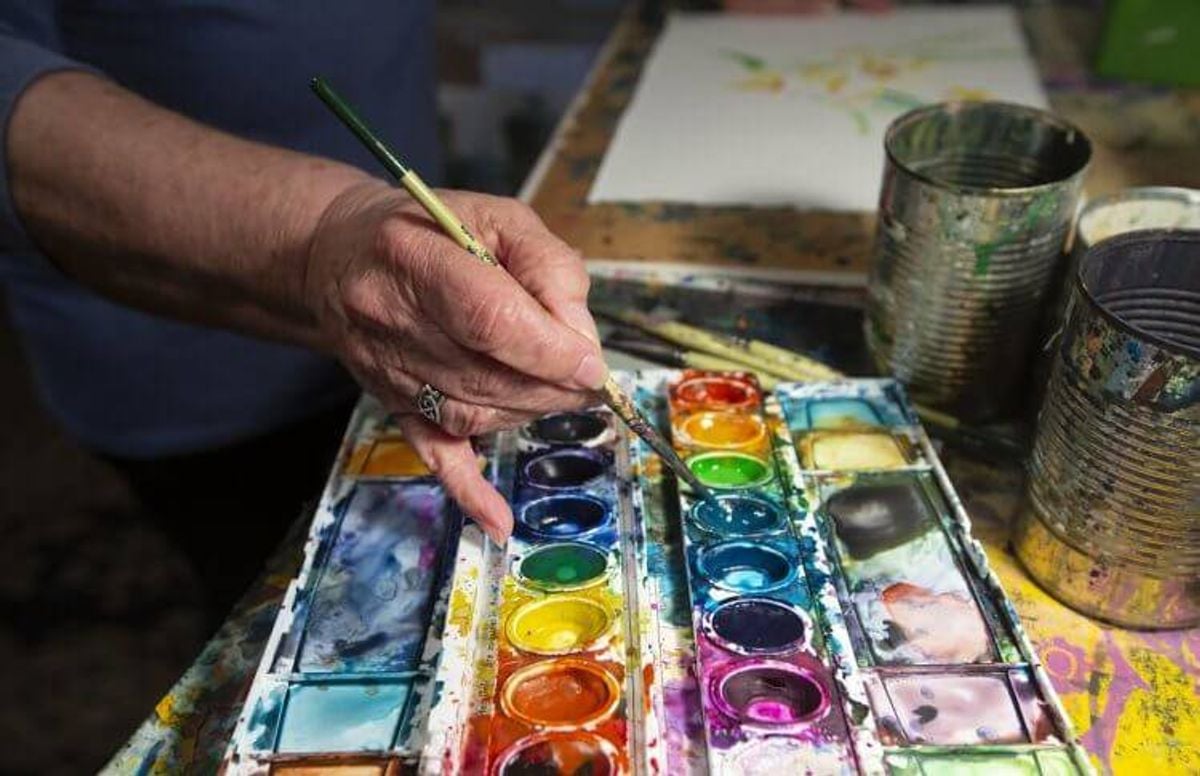 Patricia Corrigan
is a professional journalist, with decades of experience as a reporter and columnist at a metropolitan daily newspaper, and a book author. She now enjoys a lively freelance career, writing for numerous print and on-line publications. Read more from Patricia at latetothehaight.blogspot.com.
Read More