Comfortable Heels for High-Style Women
Your feet (and back) don't have to suffer for the sake of style
1 of 12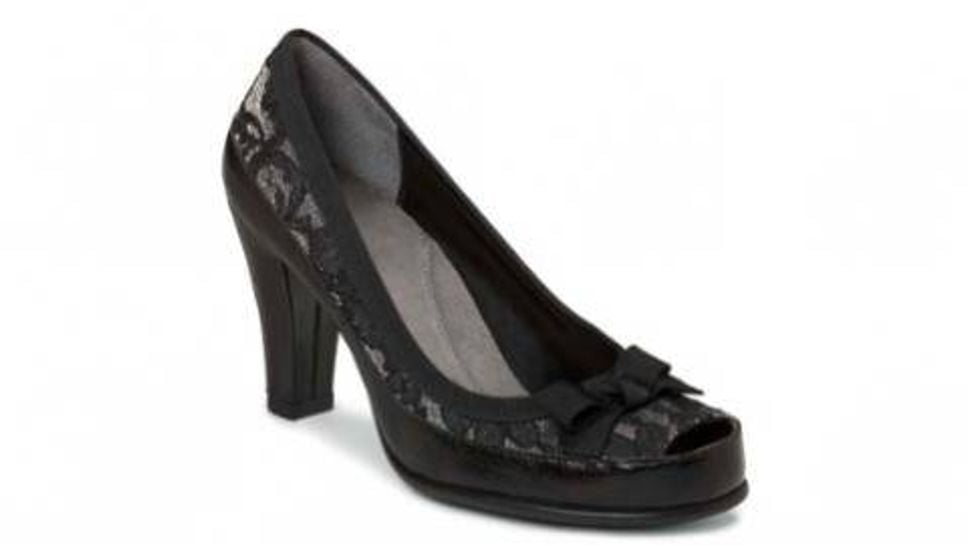 Image provided by Aerosoles
Aerosoles Benefit: A diamond pattern on the flexible rubber sole works like tiny shock absorbers to soak up impact from the ground and eliminate friction. A special heel design distributes body weight toward and away from the ball of the foot. Cushioned insoles and a foam footbed add comfort to this flattering 3-inch heel. $89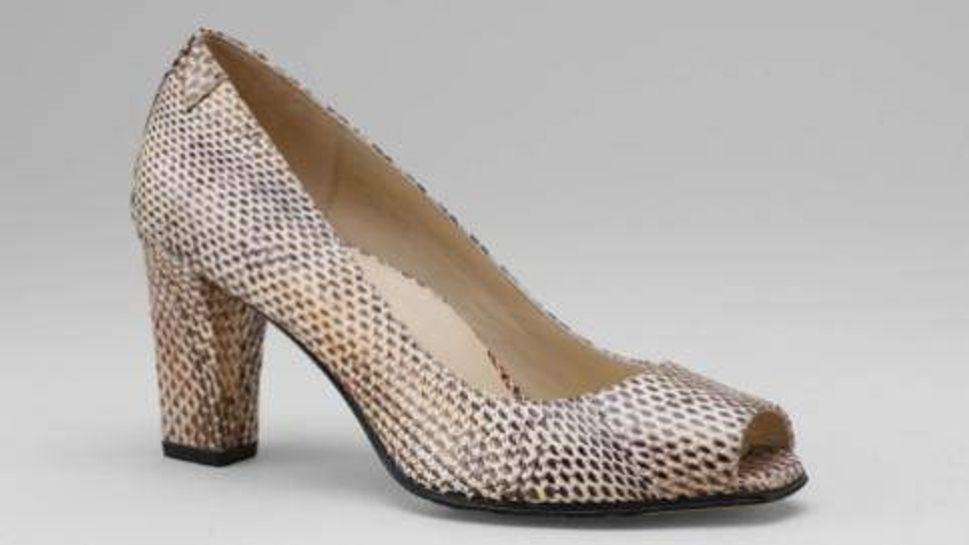 Image provided by Taryn Rose
Taryn Rose Fierce White ($249). Orthopedic surgeon Taryn Rose drew on her patients' and her own discomfort when designing these pumps. High-density foam cushioning creates an interior platform to support the foot. Cushioning runs the length of the shoe to decrease stress. Stable heels provide more flexibility and better balance, which protects the ankle and increases mobility.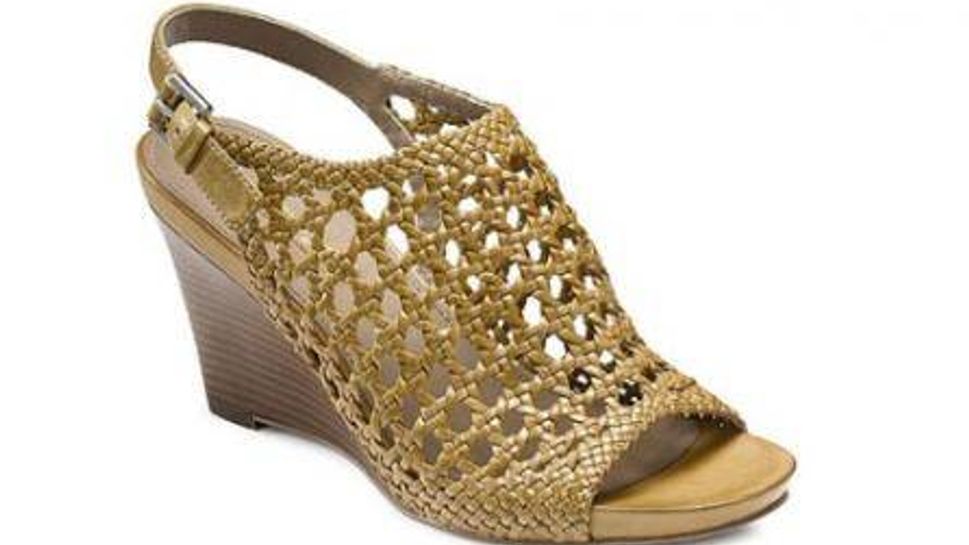 Image provided by Ecco
Ecco Kalac Woven: This 2.7-inch wedge heel with a woven upper combines trend-setting style with comfort. Naturally air-conditioned for spring, this design features a flexible, slip-resistant sole. $170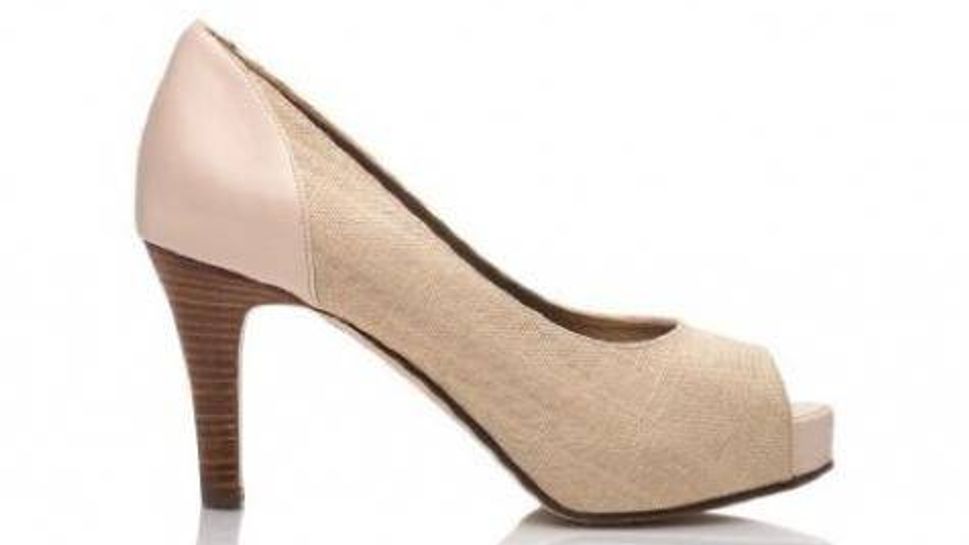 Image provided by Dana Davis
Dana Davis Livigno Nude Natural Linen: "These aren't two-hour shoes; they are eight- to 10-hour shoes," says company founder Davis. Comfort technology features, including a high-tech orthotic to balance wobble and give support and cushioning to the heel and forefoot, let you wear a higher-than-usual heel (3½ inches) without pain. $395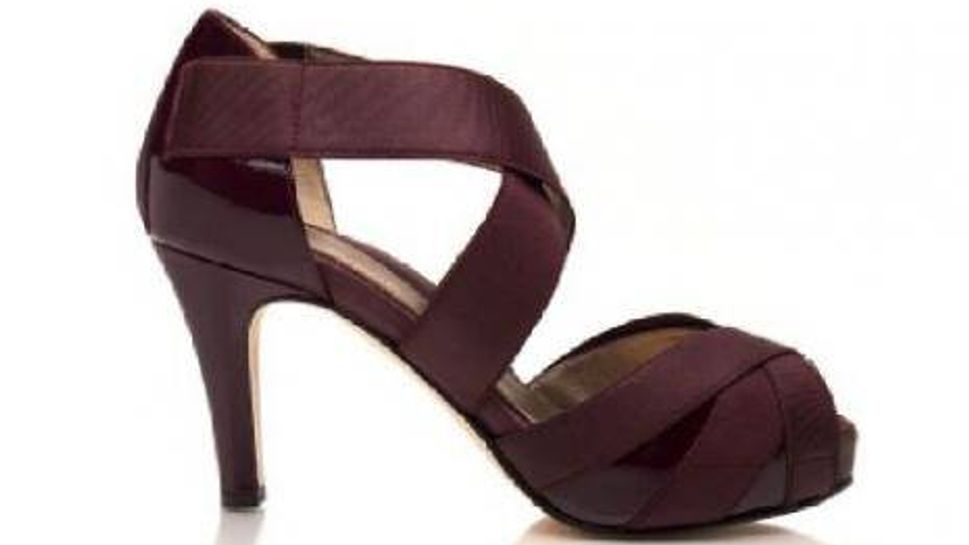 Image provided by Dana Davis
Dana Davis Lola Burgundy Patent: High-end styling meets invisible comfort technology in this best-seller. Comfort technologies include an insole board with additional arch contour adjustments and support features. Platform insoles and increased outsole thickness reduce foot angulations and the pitch of the foot without compromising the heel height (3½ inches). $395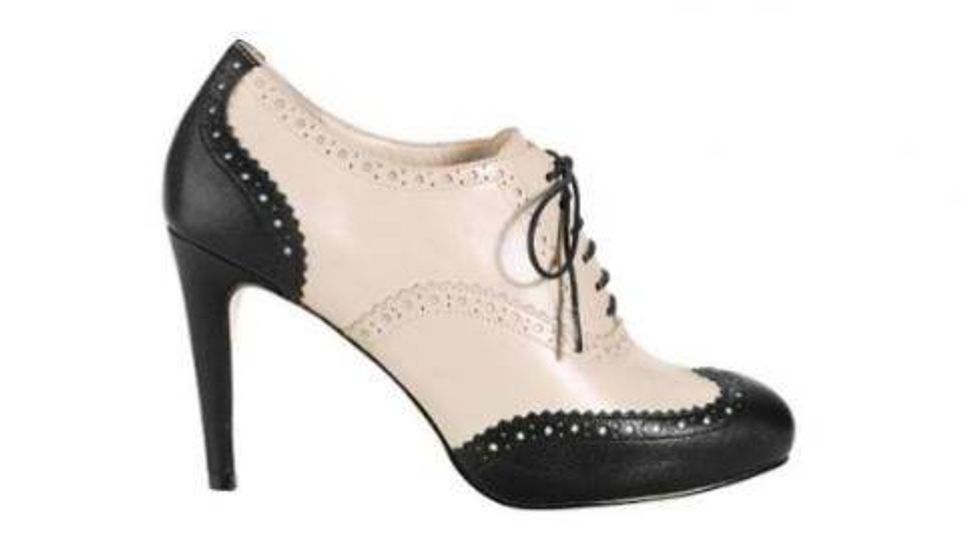 Image provided by Cole Haan
Cole Haan Lucinda Air Oxford Pump ($298). A dressier take on a classic, this 3½-inch heel features concealed Nike Air technology to give feet a soft boost and comfortable resting place. A fully padded leather sock lining adds an extra measure of all-around comfort.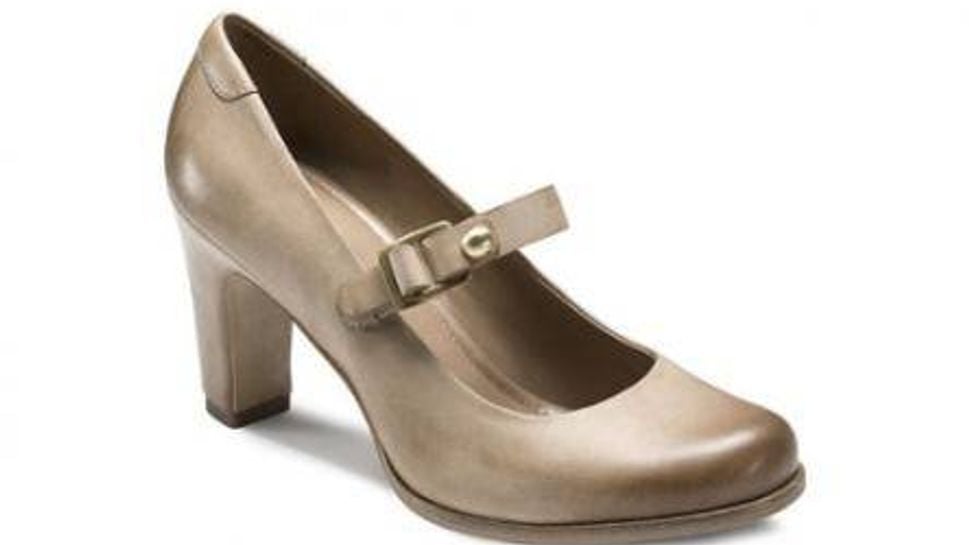 Image provided by Ecco
Ecco Kiev Mary Jane: This stylish 2½-inch heel features a highly breathable, moisture-absorbent lining plus a full felt soft sock lining for comfort. The flexible, slip-resistant sole affords extreme comfort. $140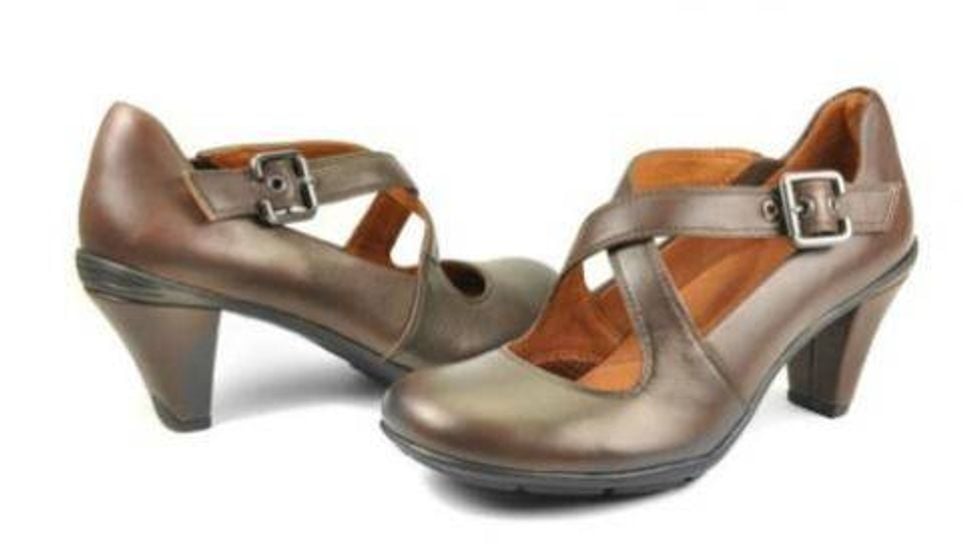 Image provided by Gentle Soles
Gentle Souls Oh-Sure ($195). A velvet-soft deerskin lining conforms to the foot shape to create a feel-good sensation. Four-way-stretch material near the toes adds comfort; drum-dyed leather allows the surface to breath; and cork on the rubber sole distributes weight as you walk, so you're less likely to feel surface pressure.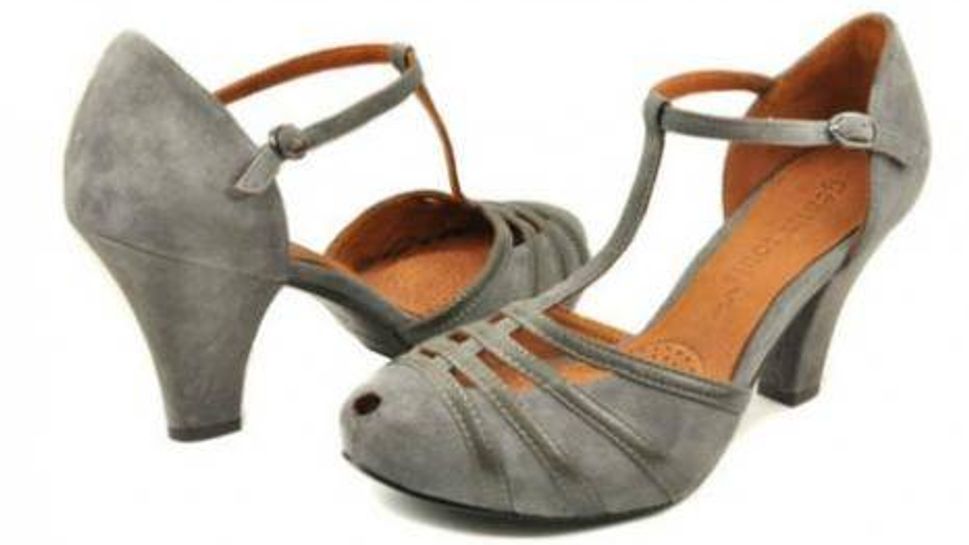 Image provided by Gentle Soles
Gentle Souls Rem Emberme me: An ultra-soft interior eliminates any "high points" at the front of the shoe to avoid rubbing, digging or creating a stress line across the foot. The patented construction contains flaxseeds that conform to the foot's shape, distributing weight and reducing shock and pressure points with each step. The design features 3 inches of comfortable heel appeal. $235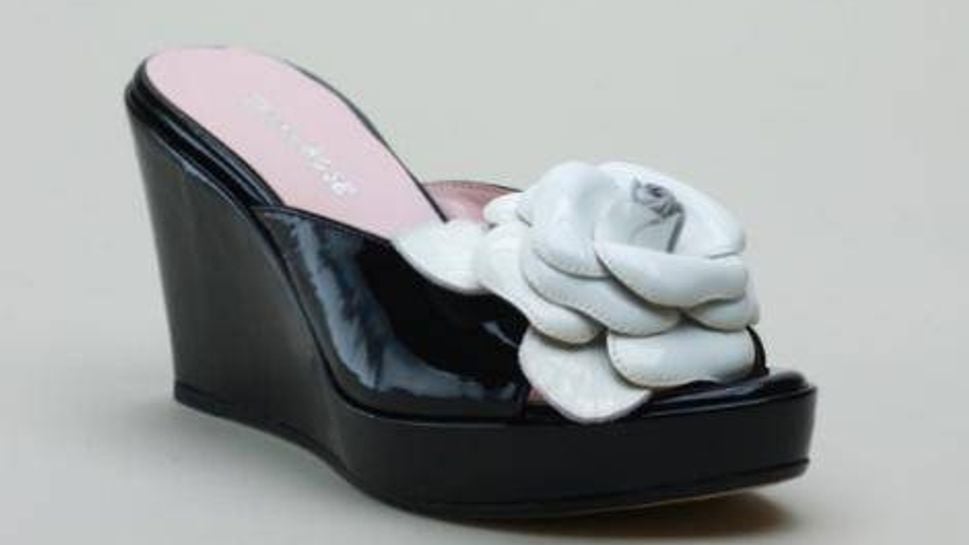 Image provided by Taryn Rose
Taryn Rose Shayla ($269). Orthopedic surgeon Taryn Rose has created a line of luxurious shoes structured for support with style. This wedge brings flexibility and stability so the shoe moves with the foot. Signature cushioning creates an interior platform to support the foot's forefront and cause less stress. The arch and ankle are supported for good body alignment.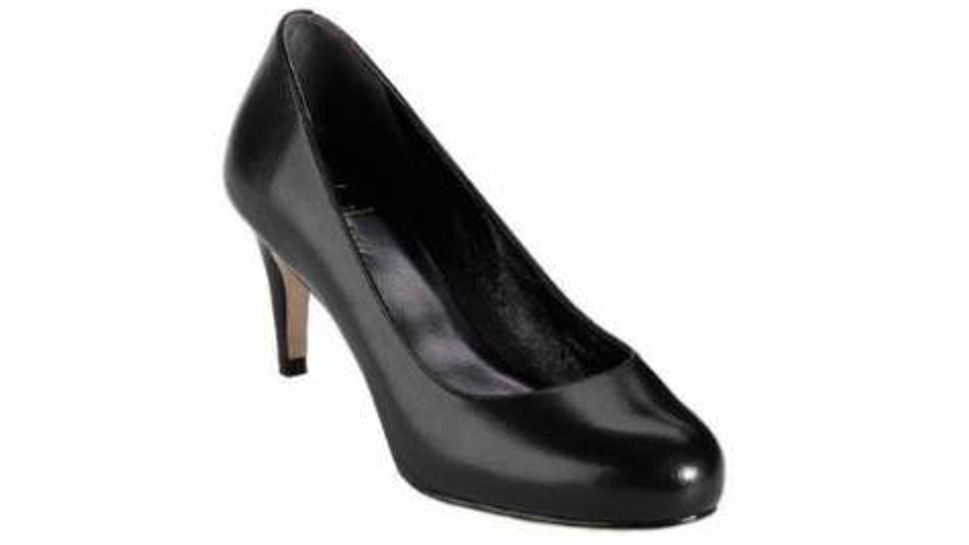 Image provided by Cole Haan
Cole Haan Violet Air Pump ($248). With well-padded support, including concealed Nike Air technology in the sole, this wear-anywhere, classic 2½-inch stack-heeled pump is a perfect transition from office to dinner date.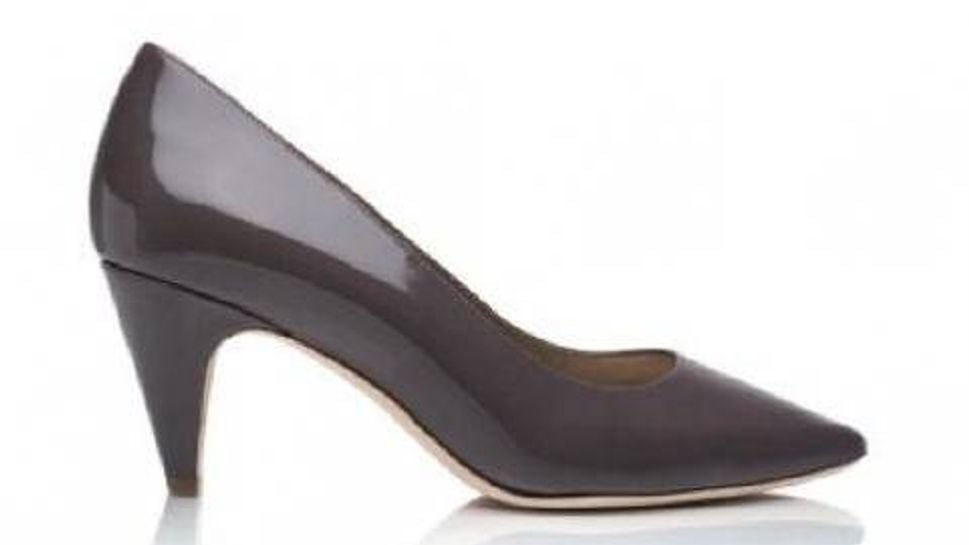 Image provided by Dana Davis
Dana Davis Vivian Taupe Patent: This sleek, sophisticated midheel patent pump, in black or burgundy, puts contemporary style into a classic. Vivian combines strategic cushioning, customized arch supports and built-in or removable orthotics. You'll think about your feet only because they look elegant. $375
You know high heels aren't good for your feet — or knees or back — but a beautiful, towering pair can be hard to resist. We've all suffered as a result of our weakness, but eventually many of us will decide that longer- and sexier-looking legs aren't worth the pain and disfigurement of hammertoes, bunions and the burning sensation of plantar fasciitis. Often, a "heightened awareness" usually trumps vanity. But is our only option the dreaded "sensible shoe"?
"No way," says Dana Davis, 43, founder of the Los Angeles–based shoe company that bears her name. After eight foot surgeries (because of the diabetes she's had since childhood) Davis wasn't ready to abandon her quest for stylish heels — they just had to be comfortable. Finding nothing suitable, the former elementary school teacher took on the challenge herself. She consulted with podiatrists, foot surgeons and shoe designers, and in 2009 created a line of luxury heels that are constructed not to hurt. You can't see these features, but all her fashion-forward shoes include such invisible-yet-essential features as orthotics, platforms and supportive cushioning.
"Over time, poorly constructed heels can cause such problems as worn-out joints and knee osteoarthritis," says Katy Bowman, a biomechanics scientist and author of Every Woman's Guide to Foot Pain Relief. Heels aren't a deal-breaker, Bowman says, provided they follow these comfort-guaranteeing guidelines: Shoes should be made from supple materials (for flexible foot movement), be cushioned on the sole and have a wider toe box, a ridge in front of the ball of the foot, and a heel cup. These modifications are designed to address foot pitch, which affects the entire skeletal system, body alignment, distribution of weight as well as localized pressure and stress on the ankle and foot.
If shoes don't fit in the store, they won't get better, so don't buy them, Bowman adds. If you can't stand comfortably in them, you're not going to be able to walk comfortably.
For every hour you spend in heels, Bowman recommends doing five minutes of foot and lower leg exercises to help prevent foot damage. Calf stretches, done by pointing and flexing the foot, are good for this (and are easily performed under a desk).
If the damage is already done, Bowman recommends her "high heel hangover remedy": Keep a water bottle in your freezer. At the end of the day, roll your foot over it for about a minute. Ultimately, Bowman advises: "High heels are like dessert. Everyone loves them, but you don't need to indulge every day."
These 12 shoes best provide both style and comfort.
Ellen Seiden is a Los Angeles–based freelancer who writes about beauty, fashion and history.