A Love for Frida Kahlo Brings Composer's First Opera to Life
Award-winning composer Gabriela Lena Frank captures the unique story of Frida Kahlo and Diego Rivera in a new way
For most of her life, composer and Latin Grammy winner Gabriela Lena Frank has been interested in artist Frida Kahlo. Frank was born with hearing loss, and when she got hearing aids before turning five years old, her mother told her how much she had in common with the Mexican painter in a poignant conversation that Frank still recalls.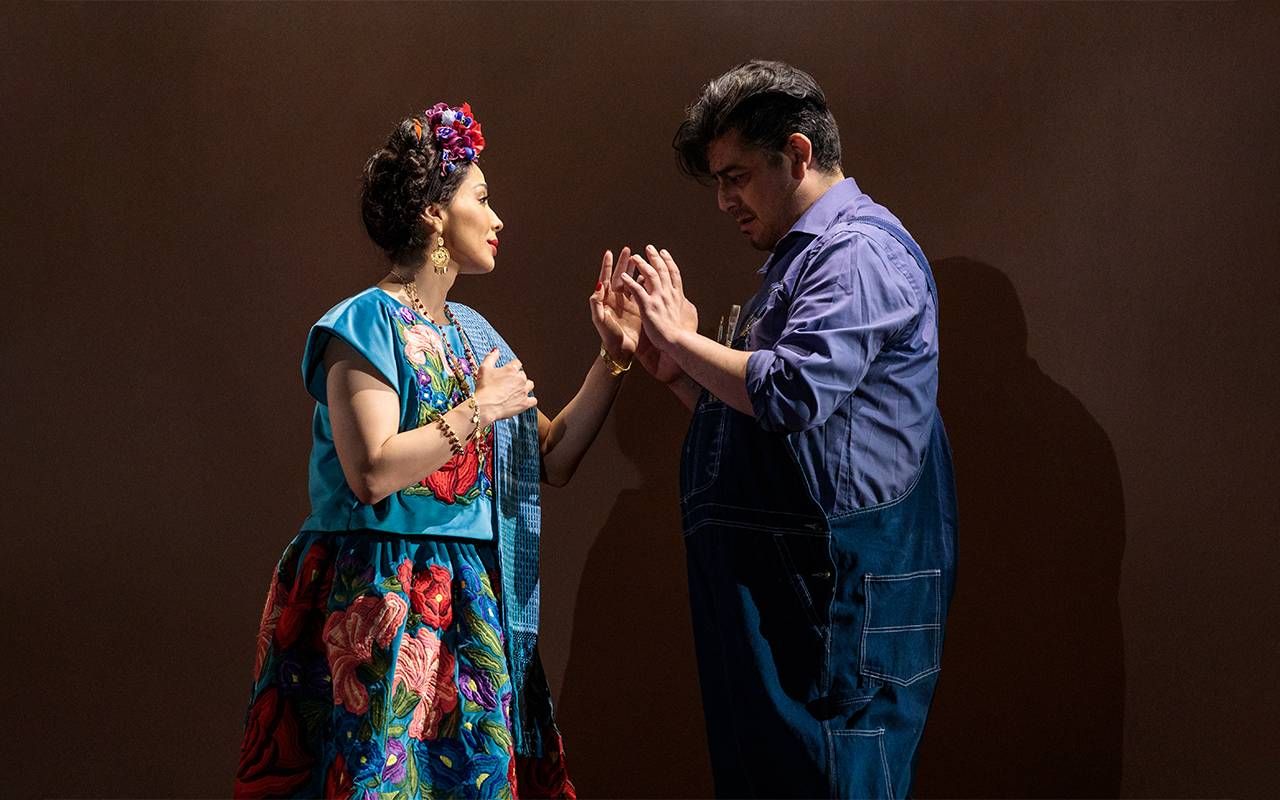 "I remember my mother explicitly pointing out how [Frida Kahlo] was a brown girl, like my mother and myself. I remember her pointing out that she was short, the way my mother and I are short people and that she had a white father and a brown mother the way that I did," said Frank, 50, on a video call. "She even pointed out how we were both disabled. I don't think she used that word — I wouldn't have understood it. I think she said we have something special about our bodies." (Kahlo was injured in a bus accident at 18 and suffered damage to her spine.)
An Idea for an Opera
Fifteen years ago, when Joel Revzen, the conductor of the Arizona Symphony, flew out to California to have lunch with Frank and asked her to write an opera about Kahlo, she said yes. Although she had received multiple commissions from Carnegie Hall, and had her work performed by the Boston Symphony, the Los Angeles Philharmonic, Kronos Quartet and Yo-Yo Ma's Silk Road Ensemble, among others, Frank had never written an opera before. (Revzen died in 2020.)
"I remember my mother explicitly pointing out how [Frida Kahlo] was a brown girl, like my mother and myself."
"At that early point, they thought I would write the libretto (the text of the opera) and I was so naïve I said 'sure,'" Frank said. "My publisher said, 'Sit down, you're not writing the libretto. We'll get you a real writer.'"
The production was never realized in Arizona, but working with that real writer, Pulitzer Prize winner Nilo Cruz, Frank's opera, "El Último Sueño de Frida y Diego" (The Last Dream of Frida and Diego) was ultimately co-commissioned by the San Diego and San Francisco operas. The opera premiered in Southern California in October 2022, and will close out San Francisco Opera's 100th season in June, 2023.
Looking for Latino writers, Frank found Cruz, and said she liked his personality as well as his experience.
"He was already on the stage, and he had this sense of timing," she said. "When I looked at his play, including the one that he won the Pulitzer for, "Anna in the Tropics," it looked like an opera libretto. I could hear music, like there's the aria, and this is the action scene."
The Spirit of Collaboration
Frank calls their meeting at a New York coffee shop "a first date" arranged by their agents. The pair got along right away, and she played him some of her music, including a piece based on Día de los Muertos, or Day of the Dead.
"This is new, and you can interact with the composer — it is somehow very satisfactory and a lot of pressure."
"He got this look on his face that I know now is when he gets an idea — he just kind of freezes and turns his head a little and he gives you side eye," she recalled. "He said, 'We're not going to do a biography of her life. Instead, we're going to create a fictitious reality using the Day of the Dead as if she were a spirit come back to reminisce with Diego.' He identified the universe right away. And then it took another 15 years."
The story, set in 1957, about Rivera missing Kahlo and wanting her to return from the dead, appealed to Alfredo Daza, who plays Rivera. A painter himself who grew up in Mexico, Daza says Rivera was one of his idols.
Daza, a baritone known for interpreting Italian opera, liked working with Frank, whom he describes as warm and collaborative. She rewrote some of the music which was low for his voice, and also took suggestions from him and others about changing some lines.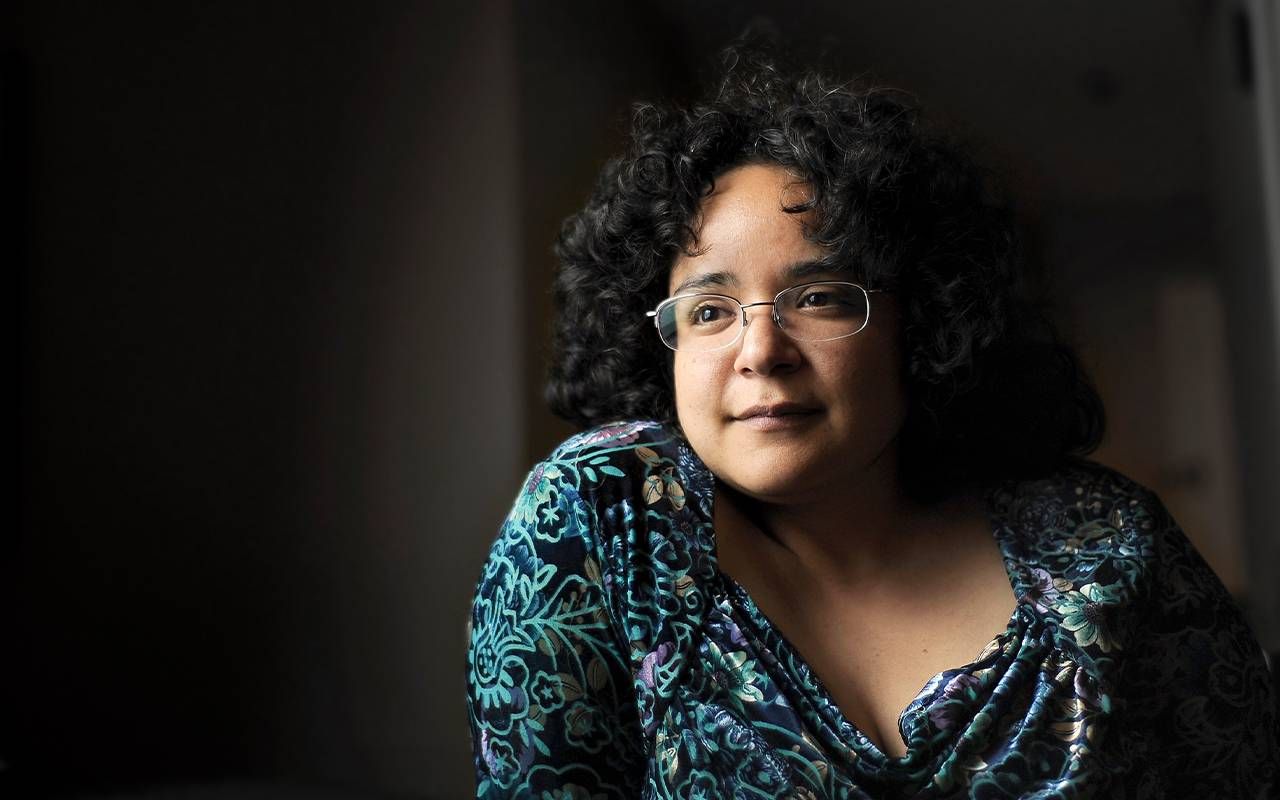 "It's totally different than when you sing "La Traviata" and everything is standard," he said. "This is new, and you can interact with the composer — it is somehow very satisfactory and a lot of pressure."
New operas keep the art form vital, says David Bennett, the director of the San Diego Opera. With a large Latino population in the city, he liked the idea of an opera in Spanish, but before committing to the project, he spent time listening to Frank's music and loved what he heard.
Powerful Representation on Stage
"It's at the same time very contemporary but also very ancient. It sounds like early music in some ways, and it sounds like contemporary French impressionistic music in another way, so it's very moody and colorful," Bennett said. "She also has a sort of genius knack for using indigenous sounds, and she captures the music of cultures beautifully."
Bennett's still hearing from audience members about "El Último Sueño," which reviewers called "a stunner," "gorgeous" and "striking." "Ms. Frank's alluring music also shuttles eloquently between the worlds," wrote Heidi Waleson for the Wall Street Journal. 
"We're getting comments from members of our community like, 'I've never felt more proud to be a Mexican,' and 'I've never seen myself on a stage like this,'" Bennett said. "It's incredibly important and kind of humbling because you create something, and then you step back from it, and the work itself just connects deeply with the people watching it."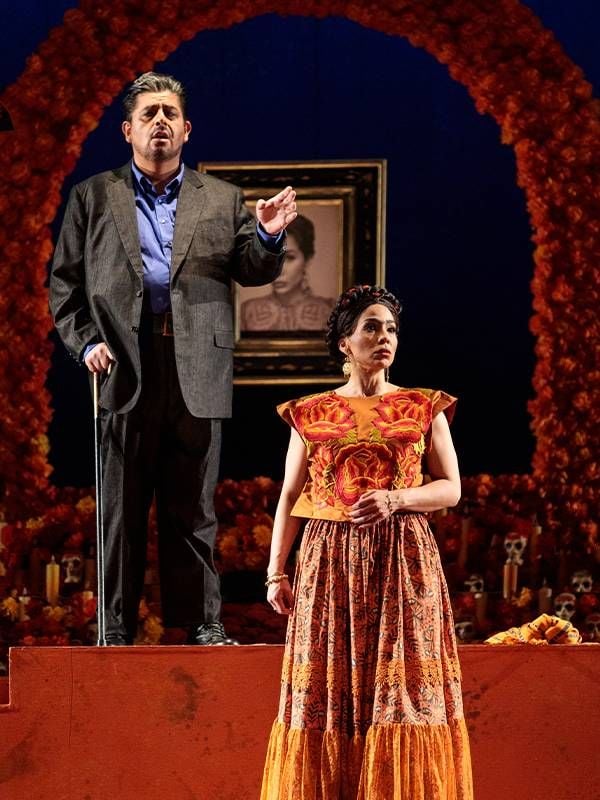 Bennett, a former opera singer and voice teacher, says Frank welcomed his thoughts about opera as well as those of Mexican director Lorena Maza.  
"Gaby is a dream," Bennett said. "She's a very, very positive personality and very open to listening. This was her first opera, and she was upfront about that, and she really wanted input."
Along with being a composer, Frank started the Gabriela Lena Frank Creative Academy of Music in Boonville, California, a rural town of 1,200, to encourage diverse compositional voices. After finishing her training, Frank had moved back to her hometown of Berkeley, but she and her husband wanted to live outside an urban environment and moved to Mendocino County. 
The Joy of Creating Music
The idea for the academy came to Frank on a road trip to a music gig in the summer of 2016, leading up to the election between Donald Trump and Hillary Clinton.
"The level of discourse was getting lower, and people were getting angrier and angrier, and I was so dismayed," she said. "I realized I have a really good life, and I need to do something more. It was a very quixotic leap."
Frank continued, "I don't have any admin skills whatsoever and I've never worked at a nonprofit — I have always been a freelance artist. The following year, I formed the nonprofit and in one year, I flew out 19 emerging composers twice for residencies and 12 performing mentors. We worked on music together, and we premiered everybody's work and and that's how it started — with just creating music."
"This opera is so joyful and deep thoughtful and wise and emotive."
The director of the San Francisco Opera, Matthew Shilvock, calls Frank "a thoughtful, forward-looking person in music and in life," as well as a "wonderful compositional voice." He's pleased that one Northern Californian, John Adams, whose new opera "Antony and Cleopatra" started the season, and another one ends it.
"I'm very happy about that," Shilvock said. "It shows the creative vitality in this part of the world."
Shilvock was interested to learn of Kahlo and Rivera's connection to San Francisco; they were remarried at the City Hall (which is across from the War Memorial Opera House) after their divorce.
"I have an image of them walking down steps of City Hall on the Van Ness side and glancing over at the opera house," he said. "This opera is so joyful and thoughtful and wise and emotive. It's a beautiful story to be the capstone of our centennial."
Emily Wilson
lives in San Francisco. She writes for a number of outlets including Smithsonian.com, Daily Beast, 48 Hills, Hyperallergic, Latino USA, Women's Media Center, California Magazine, and San Francisco Classical Voice. For years she taught adults getting their high school diplomas at City College of San Francisco.
Read More