How to Manage Rising Food Costs
Tips for coping with the sunsetting of pandemic food benefits just when inflation is accelerating to the fastest pace in a generation
Gudrun Fortner has felt the sting of inflation. She is on a fixed income, and although her mobile home is paid for, the 73-year-old Florida resident says rising costs of living — particularly the rising cost of eating — have made it difficult for her and other older adults to make ends meet.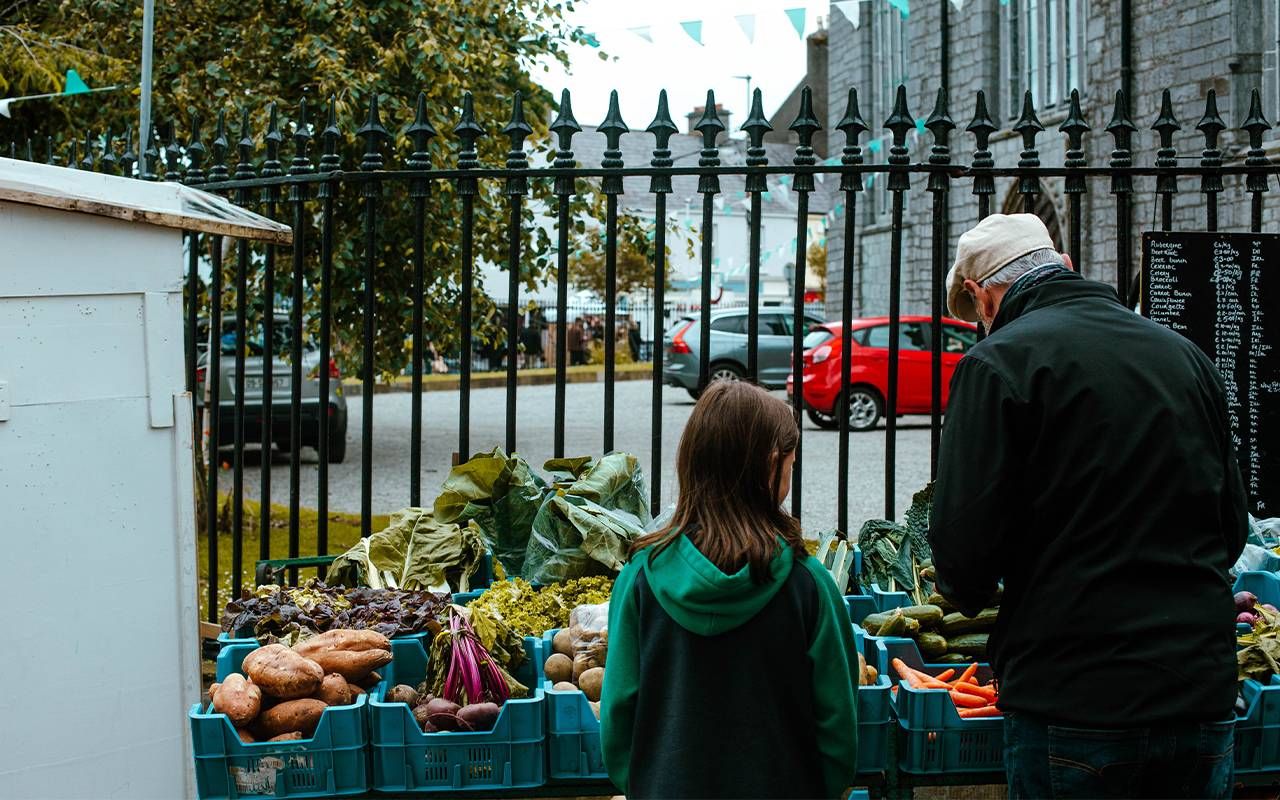 "Without my little food stamps and church, I would be in deep trouble," she says.
Others share her concern. Benefits that are known colloquially as food stamps and issued under the Supplemental Nutrition Assistance Program, or SNAP, were raised during the COVID-19 pandemic to help people who could not work because they or their employers were quarantined, and to help low-income people have a healthier diet to ward off the COVID virus.
A Big Bite of Benefits
Those extra benefits ended in February. Every SNAP-eligible household in 32 states as well as the District of Columbia, U.S. Virgin Islands and Guam will experience cuts averaging $90 a month. Some will lose $250 or more in benefits, according to the Center on Budget and Policy Priorities.
Carrie Stahler, a government and public affairs officer at the Vermont Foodbank in Barre, Vermont, works with a network of independent organizations that operate food shelves, food pantries or other forms of food aid to communities.
"Every one of them said they were seeing between 15% and 85% increases in visits to their food shelves."
"When I asked if they are seeing impacts from the emergency allotment changes, every one of them said they were seeing between 15% and 85% increases in visits to their food shelves," she says.
Food Costs Rising
Across the nation, food costs are also increasing. The U.S. Bureau of Labor Statistics said food prices had jumped 10.8% in the 12 months ending in April. This was the largest 12-month increase since November 1980.
Older Americans in particular may feel the pinch of inflation because their budgets are already stretched. The University of Michigan's National Poll on Healthy Aging in 2022 found that three in four Americans aged 50 to 80 say higher grocery costs have negatively affected their budget. As a result, many are changing their grocery list to cheaper but less-healthy alternatives.
"I changed my food to very simple things," says Fortner. "I don't dare to buy a steak. I only buy things for survival."
She is not alone. "In my experience counseling older adults, I've found that the majority of people want to eat a healthy diet," says Cara Everett, a Registered Dietitian Nutritionist and advisor at the National Council on Aging.
"Without my little food stamps and church, I would be in deep trouble."
"But when faced with prohibitively high food costs, especially for diet-specific foods such as low sodium or sugar-free products, they do tend to give those up first and buy what is most familiar and least expensive, even if those foods aren't the best choices."
Resources That May Help
If you are an older adult or the caregiver of an older adult, here are resources that can help you manage your diet while on a budget:
Find out which benefits or programs you may be eligible for. The NCOA's BenefitsCheckUp is an online tool that connects older persons to benefits. If you find you are eligible, apply. Or ask for help from a benefits counselor, either online or by calling the BenefitsCheckUp helpline at 1-800-794-6559.
If you have difficulty making healthy meals or shopping for groceries, some meal-delivery services offer ready-made meals, including many for people coping with diabetes, gluten-intolerance or other health issues. While meal delivery can be expensive, some services offer discounts to people over the age of 55, veterans and others.

Some meal programs such as Mom's Meals may be covered in part or in full by Medicare Advantage plans for some patients. The NCOA reviews several meal plans on its website.
Shop at discount supermarkets such as ALDI that typically have lower prices on pantry items and other staples. Ask your local store's customer service desk if there are upcoming specials or discount days.
Take advantage of sale items and/or seasonal foods. Fresh vegetables are less expensive during growing and harvesting months, and frozen vegetables are an inexpensive but healthy alternative to fruits and vegetables that are out of season.
When farmers' markets and roadside fruit and vegetable stands open during growing seasons, The Seniors Farmers' Market Nutrition Program is available for qualified older Americans who are 60 years of age or older. The program offers fresh, locally grown produce and can be used to supplement the SNAP benefits or other local food assistance programs.
Call 211 to ask about emergency food assistance in your area or call the U.S. Department of Agriculture's National Hunger Hotline at 1-866-3-HUNGRY (1-866-348-6479). For information in Spanish, call 1-877-8-HAMBRE (1-877-842-6273).
Contact religious organizations or community groups in your area for help or advice. Community meal programs offer prepared meals in a safe and supportive atmosphere.
"We're going to do our best to meet the needs of people who are using food shelves and food pantries and free food distribution points," says Stahler of the Vermont Food Bank. "There are a lot more of those points than there were in the past, and I think the pandemic helped to make it a lot more comfortable for people to use those solutions.
"But I do fully anticipate there will be a gap," she adds. "And I think it's a collective solution because otherwise we're really leaving people of all ages just hanging."