Members of Congress on Their Caregiving Challenges
A Capitol Hill briefing was held to raise awareness of caregivers' needs
Michelle Lujan Grisham is a lawyer and a congresswoman who co-founded and co-chairs the bipartisan Assisting Caregivers Today (ACT) Caucus. But even she finds it difficult to navigate caregiving for her mother.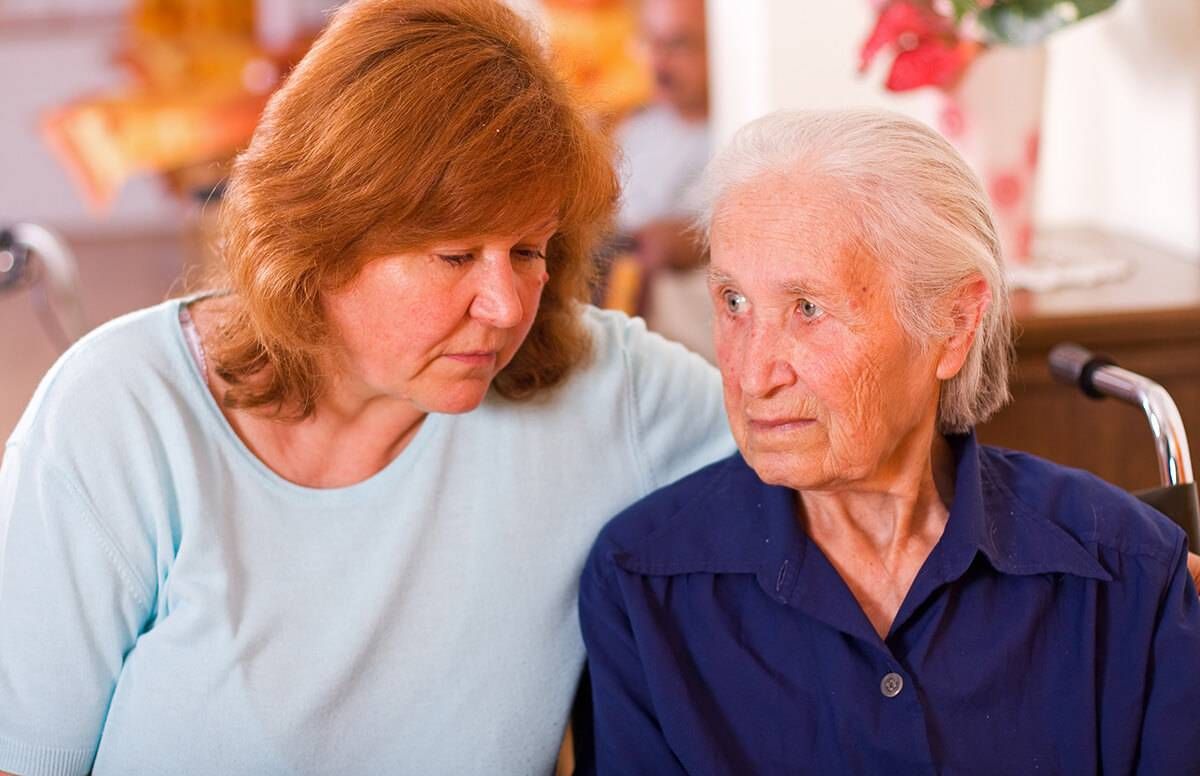 "I have to be on it every single minute of every single day, and I need help," the Democrat from New Mexico said Tuesday at a briefing on Capitol Hill.
The briefing featuring congressional stories of family caregiving was sponsored by the Gerontological Society of America (GSA) and the John A. Hartford Foundation in partnership with AARP, the Alzheimer's Association and the National Alliance for Caregiving. Its goal was to "raise awareness of the need for action to support and assist family caregivers," and call attention to the recommendations of the "Families Caring for an Aging America" report, GSA said.
November is National Family Caregivers Month.
Little 'Down Time' for Family Caregivers
Lujan Grisham's mother has physical limitations and, increasingly, cognitive impairment. Although she lives five days a week in an assisted living facility and has paid caregivers at home the two other days for when Lujan Grisham is not with her, the congresswoman said she still must follow up on everything: Was her mother's linen changed when it was supposed to be? Is it time to make an appointment with the dermatologist who treated her skin cancer? Did she take her medications as prescribed?
"It's really hard, and I'm a lawyer, and I've been doing leadership jobs most of my career," Lujan Grisham said.
National Care Corps Act
In part because of her experience as a caregiver for her mother, Lujan Grisham in late July introduced the National Care Corps Act of 2017. The National Care Corps, which she likened to the Peace Corps, would operate within the federal Administration for Community Living at the Department of Health and Human Services. Corps volunteers, typically young adults interested in caregiving, would receive health insurance and other benefits as well as money to pay education costs or loans. They would be placed in communities to provide care to help older people and adults with disabilities to remain independent.
For now, "caregivers give out before the people that they care for," Lujan Grisham said, adding, only half in jest, that if her mother lived with her full-time, she'd probably need a six-month vacation.
Currently, 49 million Americans provide more than $520 billion worth of care every year to older Americans and adults with disabilities, according to background information for the National Care Corps legislation.
"The bad news is that in 30 years, I've seen very little movement in what we ought to be doing, except a heightened awareness about how critical it [caregiving] is," Lujan Grisham said.
No further action has been taken on the National Care Corps Act of 2017 since it was introduced in Congress in July.
One Caregiver, Four Caregiving Journeys
Like Lujan Grisham, Jacky Rosen, a Democratic congresswoman from Nevada, felt challenged by the role of caregiver, even though she was probably better-equipped than many.
Rosen, who's married to a physician, quit her job as a computer programmer to care for both her parents and her in-laws.
"They all got old and ill at the same time," Rosen said at the Capitol Hill briefing. "Four people, four journeys and one me." On top of that, Rosen's daughter was a teenager at the time.
Her father-in-law had a pension, so he and his wife could afford to move into an assisted-living facility. But Rosen's father, who had been a salesman, had no pension and couldn't afford such a move.
To honor the memory of her parents and in-laws, Rosen is among the bipartisan co-sponsors — including Lujan Grisham — of the Credit For Caring Act of 2017, which was introduced in May. (No further action has been taken on it to date.) The bill would create a federal, nonrefundable tax credit of up to $3,000 for family caregivers who work and spend their own money to help care for their parents, spouses, children with disabilities or other loved ones.
A Terminal Diagnosis
Chris Smith, a Republican congressman from New Jersey, told of how his mother lived with his family for nearly a year in the mid-1990s after she was diagnosed with brain cancer and early Alzheimer's disease.
"My wife, Marie, the primary caregiver, was a saint," Smith said at the briefing. The couple put a baby monitor in his mother's bedroom so they could keep tabs on her overnight in their bedroom. They closely monitored her medication and reassured her, saying: "Mom, you are not a burden. We love you. And there is no other place on Earth we would want you to be than with us."
Smith's mother's brain cancer progressed more rapidly than her Alzheimer's, and she eventually had to move into a hospice facility, where Smith and the rest of his family made sure she was never alone.
The Need for Emotional Support
Jan Schakowsky, a Democratic congresswoman from Illinois, cared for her father, who lived with her for the last seven years of his life.
"It was a real blessing to have done that," Schakowsky said at the briefing, noting that she couldn't have handled all the responsibility without the support of other family members.
Schakowsky recognized that she was fortunate to have that support, unlike many unpaid caregivers. "It's the emotional support that's so important," Schakowsky said. "If the demands are heavy over time, we [caregivers] can become exhausted, stressed and sick ourselves."
In September, Schakowsky and California Democratic Congresswoman Doris Matsui, co-chairs of the Seniors Task Force, introduced the Geriatrics Workforce and Caregiver Enhancement Act. The bipartisan bill would invest money in geriatric training and caregiver programs to create a well-trained caregiver workforce for older adults. But to date, it has progressed no further in Congress.
"It's time that we invest in the quality of care that our seniors deserve," Schakowsky said.
Rita Rubin
is a former USA Today medical writer who now writes about health and science for publications including Next Avenue, U.S. News, WebMD and NBCNews.com.
Read More