Why You Might Want to Consider Getting Back on a Bike
Aside from health benefits, today's bicycle options make riding more comfortable
Has it been years since you got on a bicycle because you remember it being uncomfortable? You're not alone. Lots of people say a bike's seat hurts their butt, the handles hurt their wrists, they have balance issues or arthritis makes the riding motion painful.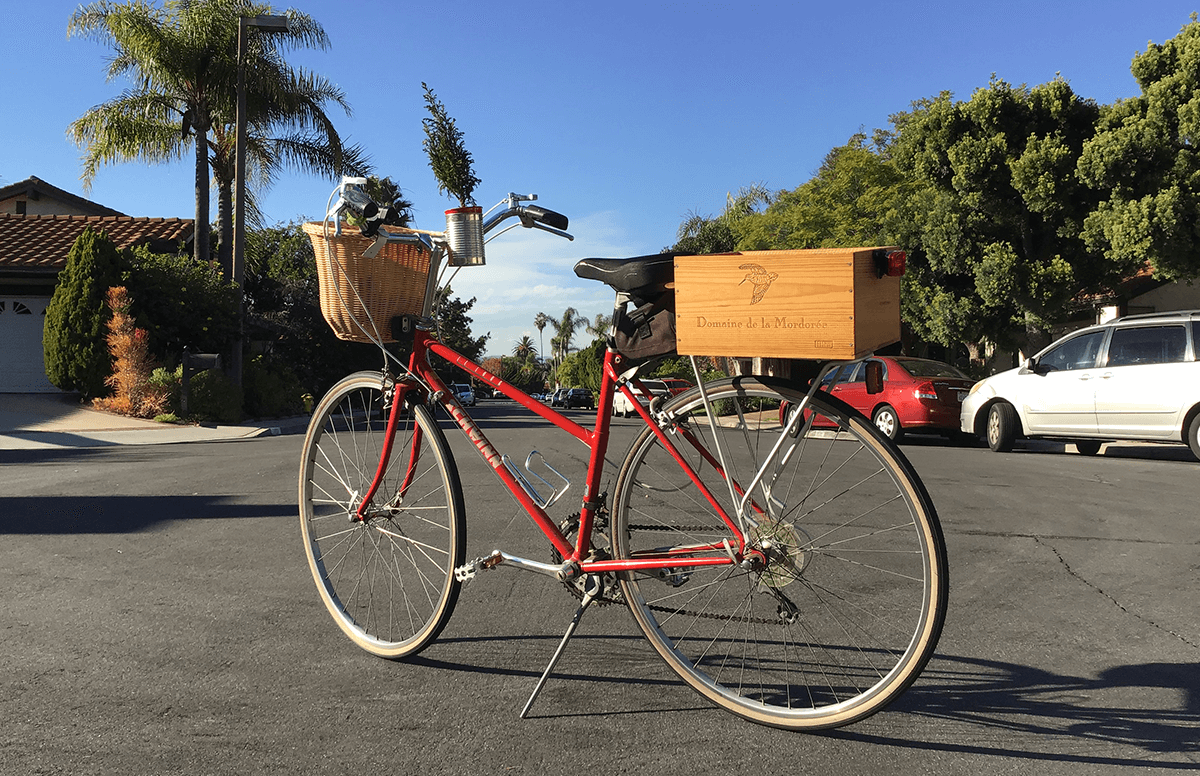 But there are many ways to make cycling comfortable, as evidenced by the fact that the number of people age 60 to 79 bicycling in the U.S. recently quadrupled, making it the fastest growing biking demographic in the country.
Reasons to Get Back on the Bike
Biking is an excellent form of exercise for all ages. Studies have shown it can improve cardio-respiratory health and reduce the risk of death from cancer, cardiovascular disease and obesity. Biking has also been shown to help reduce the symptoms of Parkinson's disease in older people, slow the progression of aging and improve brain health in older adults.
When Balance Is an Issue
As you learned as a kid, riding a bike requires balance. But there are ways to make cycling possible even if you have trouble with balance.
Finding a bicycle that fits you, and adjusting it for your comfort, is crucial for ensuring a great biking experience.
Preston Tyree, 75, league cycling coach with the League of American Bicyclists, suggests a trike (three-wheeled bike) since it can "reduce balance issues and make riding fun again." And we're not talking kids trikes, which have pedals attached to the front wheel.
Adult trikes use gears and a chain, just like a standard bicycle. Some great pros: Trikes are stable and easy to get on and off of. Some cons: They're typically slower than bicycles, and storage is more of a challenge because trikes take up more space.
A recumbent bike is another option. There are many styles of these, including two-wheeled and three-wheeled. People tend to find recumbent bicycles more comfortable than regular bikes, especially for their backs, because the seating lets the rider recline. Also, recumbents have a lower center of gravity, which reduces the fear of falling.
Tush Trouble
Bicycling, however, can literally be a pain in the butt. There are lots of saddle (bike jargon for seat) options for relief. Tyree recommends something "with a smooth cover and a little give." He points out that a saddle with lots of cushioning might seem like a good idea, but can put too much pressure on soft tissue.
Get a saddle that is wide enough to support your pelvic structure. Leisure bikes, such as cruisers, often come with a wide tractor seat with springs. Or you can buy one yourself for any bike.
Tyree cautions that it's not just the saddle, but its adjustment that influences comfort. "Every seat needs to have the tilt adjusted. It should normally be level, but individual preferences for slightly up or down in front can make a big difference in comfort," he says. "Most seats also can be adjusted front to back, and this adjustment can help make the legs more efficient."
He cautions that it takes your body a while to adjust to a seat, so try it for several rides with each adjustment.
Jade Jourdan, 65, of Foothill Ranch, Calif., rode a bike as a child and came back to cycling at age 60. But she had seat discomfort.
"I replaced the seat with a gel-filled seat and wore padded underwear with my padded shorts for comfort for about a year. Getting a saddle that works well for my posterior was crucial," she says.
Joint Issues of Bike Riding
A standard bike puts your body in a forward position, placing weight on your hands, wrists and elbows. That's what Martha Doran, 64, of Culver City, Calif., found after she started riding a bicycle again at 52. She hadn't ridden one since she was a young girl.
"It seems so many bicycle styles require one to lean forward, even if just a bit, which I don't like," Doran says. "[I] realized I could convert a bike to an upright position, so I found a bike, then ordered a longer stem and swept-back handlebars."
Tyree points out, "Human hands and wrists weren't designed to be bent for long periods of time." Flat handlebars put pressure on your wrists which travels to your shoulders and can make your hands go numb.
He recommends adjusting the brake levers so your wrists are straight, adding handles that grip with your palms facing each other or using cruiser-style handles.
Many recumbent bikes have handlebars at your sides in a natural position, or above your legs, with your hands suspended from the handlebars without any pressure on them.
If your arm joints hurt, your saddle may be positioned too far back, so adjusting the seat forward could help.
Leg pain is another common problem for people getting back into bicycling. If you can't lift your leg easily, find a bike with a lower top bar (like the old-style bikes for girls and women). If you're having leg pain while biking, Tyree says it could be caused by having your seat too high or trying to pedal in too high of a gear.
Could an E-Bike Be for You?
If you're worried you don't have the "oomph" to pedal for a long time or, say, up a steep hill, an "e-bike," with an electric motor might be a good solution. Picture yourself pedaling on flat and downhill sections of the road and letting the bike give you a boost up inclines. Suddenly biking seems much easier.
Don't worry that you won't get the same health benefits from an e-bike. One study showed that e-biking improved cardio-respiratory fitness in people who were otherwise physically inactive.
Finding the Right Bike
Finding a bicycle that fits you, and adjusting it for your comfort, is crucial for ensuring a great biking experience. If you plan to go to a store for a new or used bike, Tyree says, keep in mind that most bike shops are geared to young or middle-aged cyclists. They may not have experience with older customers. It's worth trying more than one shop in search of quality customer service.
Also, before you invest a lot of money in a bike, try renting different styles to see how you like them, Tyree recommends.
Doran adds that getting the input of experienced cyclists will help you in your research. And, David Ryland, 67, of Brisbane, Australia, who biked as a kid and started again at 54, says you can find a lot of great information by joining a Facebook group that matches your age and style of riding. That's also a great way to connect with others who want to bike, which can be a fun way to socialize.
Become Well-Adjusted
Even if you buy the right bike, it may not be comfortable unless it is adjusted for you. For example, cycling initially caused pain in Ryland's hands.
"I tried a lot of different things including gloves — dozens of them — different grips, positions and handlebars. Nothing worked," he says. Then he went to a bike shop and had the bicycle adjusted. "My seat was too high, resulting in too much weight on my hands and therefore the pain," Ryland notes.
He now rides pain-free.
Brette Sember
Brette Sember is the author of many books about divorce, child custody, business, health, food, and travel. She writes online content and does indexing and editing.
Read More