How the Coronavirus Relief Package Could Affect You
PBS NewsHour experts answer five questions about it
(We've been asking our readers for their questions about the coronavirus outbreak and some have been wondering about the COVID-19 relief package Congress passed. One Next Avenue reader asked: "Is there any official info as to whether the relief payments will be sent to seniors who are retired with limited fixed income as the only source of income?" Experts at the PBS NewsHour just published the following article with the answer to this as well as other questions about the legislation and the pandemic. — The Editors)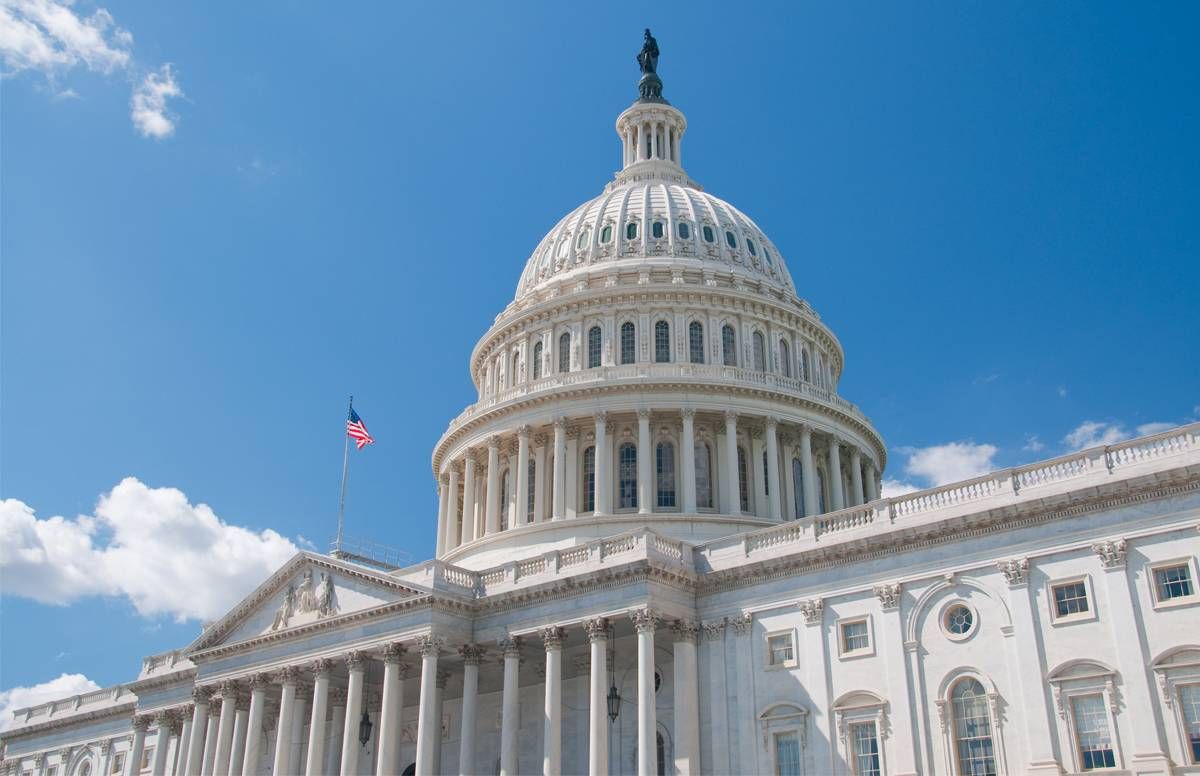 Last month, Congress passed a $2.2 trillion coronavirus relief package focused on providing financial assistance to people and businesses affected by the virus — including a $1,200 check for many individuals.
PBS NewsHour's senior political reporter Dan Bush and correspondent Lisa Desjardins answered your questions about what the bill could mean for you, and how it fits into the context of the 2020 election.
Is there more relief money on its way?
Though the initial coronavirus relief bill passed last month was a hefty $2.2 trillion, it will not be enough to support individuals and businesses should the economy continue to suffer from the ongoing pandemic in the coming months.
Individuals who rely on Social Security or are minimum-wage workers still qualify for this $1,200 payment.
Some of the money from the coronavirus relief package (The CARES Act), such as funding that was allocated for small businesses, is already starting to run out. Lawmakers are already considering another stimulus bill that will provide more relief to Americans that have been affected by the financial downturn.
PBS NewsHour correspondent Lisa Desjardins said that this "phase four" stimulus has raised certain sticking points between Democrats and Republicans.
Our Commitment to Covering the Coronavirus
We are committed to reliable reporting on the risks of the coronavirus and steps you can take to benefit you, your loved ones and others in your community. Read Next Avenue's Coronavirus Coverage.
While the Trump administration has asked for $250 billion to support small businesses, Democrats argue funding should be better targeted to rural and underserved communities, as well as business owners who do not have access to large banks. Democrats are also particularly concerned with securing more funding for state governments, as well as rural hospitals.
"Both sides agree that all of these things will need more money. Technically it's a fight over what do you fund right now? What's the most important thing, right now?" Desjardins said.
Will recipients of the $1,200 relief check have to pay taxes on that money?
A $1,200 relief payment started going out to those who qualify this week, and the Internal Revenue Service (IRS) launched a website where you can check on the status of your check.
In response to a question about whether or not this $1,200 payment would be taxed, Desjardins said that based on the legislation, it should not be, as it is considered a credit, not a deduction. It is not taxable and Americans should not suffer losses as a result of it.
She added that $1,200 is a credit against any level of taxes, so even Americans who pay no taxes are eligible to receive it.
There are upper income limits, so the check amounts start to decrease for individuals making $75,000 or more a year. Desjardins specified that this is a tax credit for next year, so individuals who experience a loss of income this year can receive the $1,200 payment later on.
Individuals who rely on Social Security or are minimum-wage workers still qualify for this $1,200 payment, even if they did not pay taxes in recent years. However, "they need to go online, if they can, or find another way to contact the IRS and make sure that the IRS has them in the system to get them that money," Desjardins said.
Is there help available for farmers?
Most farmers should be able to take out loans as a result of the relief bill, either through Economic Injury Disaster assistance or the Paycheck Protection Program, which gives business owners enough money to cover payroll for about two months.
The Small Business Administration said last week that sole proprietors — a category under which many farmers fall — do qualify for this money.
The coronavirus has drastically changed the trajectory of the 2020 presidential election.
Desjardins said this means that if a farmer is the only employee of their business, they can get up to around $15,000, meant to cover about eight weeks of pay. "For some farmers that will be a very big help. For some … that's not going to do it for this time of year," she said.
The hurdle may be finding a bank that is able to issue small business loans. "If you have just one employee and you are a sole proprietor as a farmer, you should qualify for this money, and you should find a bank that can help you," Desjardins said, adding that all banks are likely to go online with the process eventually, it's just a matter of which ones can do it right now.
When can we expect the economy to reopen?
The Trump administration is already discussing "reopening the economy" from closures meant to slow the spread of the virus as soon as May 1.
But state and local officials are not all on the same page as the White House.
Virginia, for example, issued a stay-at-home order that is in effect until June 10, with many other states extending restrictions into at least the middle of May.
The president earlier this week said he had "total authority" to reopen the economy, an argument which was countered by many U.S. mayors and governors. Desjardins noted that the Tenth Amendment stipulates that powers not delegated to the president or Congress fall to the states, and Trump has received pushback from Democrats and Republicans alike for his efforts to exert total authority over the issue.
"This has definitely never been tested," Desjardins said. "We are in uncharted territory right now."
How will the coronavirus affect the 2020 presidential election?
The coronavirus has drastically changed the trajectory of the 2020 presidential election, as candidates have had to shift their focus away from public rallies and campaign events to the digital space.
Last week, Sen. Bernie Sanders suspended his presidential campaign. As the presumptive Democratic nominee, former vice president Joe Biden this week received coveted nominations from Sanders along with Sen. Elizabeth Warren and former president Barack Obama.
The question now is how Biden will direct his campaign over the next three months amid social distancing and continued stay-at-home orders in some states. His campaign is pivoting to digital spaces, holding virtual town halls and livestreams that are open to the press. And he is still seeking to connect with voters in states that had to postpone their primaries, even in the middle of a public health crisis.
There was recently a fight between Democrats and Republicans over how to conduct the Wisconsin primary. While the state's governor, Tony Evers, tried to postpone the election due to coronavirus concerns, he was overridden by both the state and U.S. Supreme Court. This means that some voters headed to the polls in masks despite a stay-at-home order in the state.
The state did, however, see a huge surge in absentee voting in Wisconsin, which could play out in other upcoming primary contests.
Some Republicans have fought to limit mail-in voting, while Democrats say this is a way to suppress the vote. "The Democratic position is, if this pandemic is still impacting in-person voting in the fall, they want as much unrestricted access to absentee balloting as possible," Dan Bush said.