Costs Exploding for Alzheimer's and Other Dementias
Caregivers pay the price in dollars as well as compromised health, a new report says
America is shouldering an increasingly heavy burden of costs due to the rising numbers of people with Alzheimer's disease, a new report shows.
The estimated total cost to families and taxpayers for the care of those with Alzheimer's or other types of dementia totaled more than a quarter trillion dollars last year — $259 billion — according to the 2017 Alzheimer's Disease Facts and Figures report by the Alzheimer's Association. 
That estimate is the highest expenditure to date and does not include the value of unpaid caregiving. The cost to Medicare and Medicaid makes up $175 billion, or more than half the total figure.
"The number of people with Alzheimer's is tied to our aging population," said Ruth Drew, director of family and information services at the Alzheimer's Association. "So as our baby boomers, this large cohort of folks, keeps aging into the age of highest risk, these numbers keep going up."
There currently are no disease-modifying treatments and no cure. If no treatments emerge by 2050, Drew said, the cost to care for those with the disease — now estimated at 5.5 million people — will balloon to an estimated $1.1 trillion.
"It's just staggering," she said. "It's mind-boggling to think of what a burden that will be on individual families as well as on our health system."
The average annual out-of-pocket costs for older adults with Alzheimer's and other dementias are nearly five times higher than costs for people without those conditions ($10,315 versus $2,232), the report says.
Alzheimer's Costs: More Than Just Money
The dollar figures only tell part of the story, however. Those who care for people with Alzheimer's or other dementias report that both their physical and mental health suffers.
"Although caregivers report positive feelings about caregiving, such as family togetherness and the satisfaction of helping others, they also report high levels of stress when providing care," the 85-page report says.
For example:
59 percent of those caring for family members with Alzheimer's or other dementias rated their emotional stress from caregiving as high or very high.

49 percent of dementia caregivers said that helping their family member is highly stressful, compared with 35 percent of caregivers of people without dementia.

About 30 to 40 percent of dementia caregivers suffer from depression. As the dementia worsens, the caregiver's depression worsens.

44 percent of dementia caregivers reported anxiety, compared with 31 percent of caregivers for loved ones who'd suffered a stroke.
Physical strain takes a toll, also. Almost three in 10 caregivers of those with Alzheimer's or other dementia said their care was causing them high physical strain. That compares with just 17 percent of caregivers for people with other illnesses.
The average dementia caregiver will provide care for four to eight years — but that span can be as long as 15 or 20 years, Drew said.
Alzheimer's Death Rates High and Going Higher
Alzheimer's disease is currently the sixth-leading causing of death in the United States. More than 93,000 people died from it in 2014, the last year for which figures are available, according to the U.S. Centers for Disease Control.
Of the top 10 causes of death, it is the only one that can't be prevented, slowed or cured.
Deaths from other major diseases, including heart disease, stroke, AIDS and prostate cancer, decreased between 2000 and 2014; heart disease deaths have gone down by 14 percent. But deaths from Alzheimer's increased 89 percent during that time period, the report says.
Getting an accurate handle on the number of Alzheimer's deaths is difficult, however. Alzheimer's often causes vulnerabilities that lead to serious acute illnesses like pneumonia — the "most commonly identified cause of death among elderly people with Alzheimer's or other dementias," the report says.
"The true number of deaths caused by Alzheimer's is somewhere between the number of deaths from Alzheimer's recorded on death certificates and the number of people who have Alzheimer's disease when they die," according to the report.
Alzheimer's disproportionately affects women. Two-thirds of those over age 65 with the disease are female.
Biomarkers a Focus of Research
Many questions remain to be answered through Alzheimer's research: What causes the disease? Why do some people get it and not others? What are the best ways of diagnosing and measuring it?
What scientists do know is that the changes in the brain caused by Alzheimer's begin 20 or more years before symptoms appear.
One goal of Alzheimer's research is to identify biomarkers, or indicators in the body, that can help doctors diagnose it earlier, just as cholesterol levels can indicate the potential for heart disease.  
"Promising indicators" may include brain imaging of amyloid plaques (abnormal clumps in the brain), changes in the volume of the brain and spinal fluid measures of tau (tangled fibers) and plaques, the Alzheimer's Association said.
Identification of the biomarkers will also allow researchers to include in their clinical trials only those people with the brain changes that a potential new treatment would target.
Next Avenue Editors Also Recommend: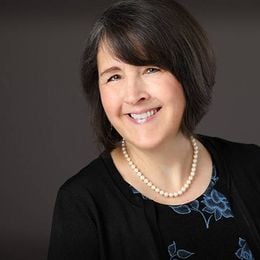 Emily Gurnon
is the former Senior Content Editor covering health and caregiving for Next Avenue. Her stories include a series of articles on guardianship abuse that was funded by the Journalists in Aging Fellows Program. She previously spent 20 years as an award-winning newspaper reporter in the San Francisco Bay Area and St. Paul. Reach her through her website.
Read More