Couples and Money Advice After 25 Years of Marriage
5 personal tips from personal finance blogger Kerry Hannon
How do 25 years go by so quickly? My father used to call this phenomenon, "the collapse of time." I'm feeling it. On the Fourth of July, my husband, Cliff, and I celebrated our 25 wedding anniversary, visiting the charming town of Asheville, N.C. The arrival of this signature anniversary made me think about what I have learned about couples and money over the years.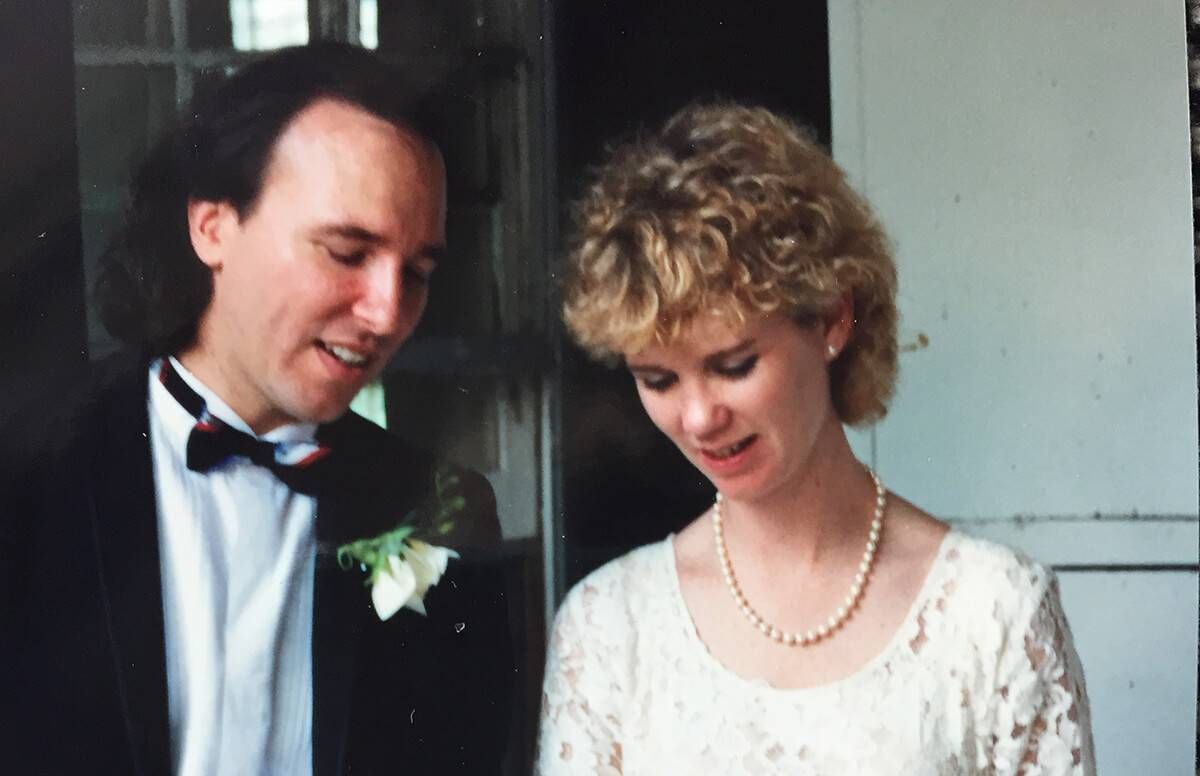 Don't worry: there are not 25 tips. I've boiled them down to five that I believe are worth their weight in gold even on this "silver" milestone:
1. Splurge on experiences, not on things. As Cliff and I demonstrated in Asheville, doing new things together, such as exploring the world, has been a key to our marriage. It's an investment in building shared memories and learning together that has stood the test of time.
We've traveled from China's Great Wall to the Canadian Rockies, from Morocco to Mendocino, and scores of other places in between. Each year, we commit to doing at least one trip together; just us. We both travel a lot on business and visiting family and friends, so it's important that we set aside time and commit the cash to making this part of the fabric of our marriage.
"What appeals to me is the discovery aspect of travel, not knowing what you are about to see," Cliff says. "When you're open-minded, almost anything becomes heightened because it's new and different. "It's seeing for the first time, especially if you can approach it in a non-touristy, accidental way and get a flavor for what it's like to live there."
Ditto. This discretionary spending bucket, though, is not just reserved for travel. We earmark these funds for other experiences, too, such as date nights to D.C. restaurants; movie and play tickets or to hear a concert by a musician we admire. We lose ourselves in the moment, but live on it for years.
Cliff and I believe that outlays on possessions and material objects aren't terribly satisfying. You value them for a time, but the joy of the purchase fades pretty quickly. We prefer to shell out for experiences that truly make us happy over the long haul.
One caveat: We don't have kids, and I realize that may make it easier to carve out together time from a personal and financial perspective.  But for the cash flow necessary to fund these experiences, try to set aside a set amount each month for your slush fund, Maybe schedule an automatic transfer from your checking into a liquid savings account each month for just these kind of expenses.
2. Go easy on debt. The only debt Cliff and I have had since we bought our modest house in Washington, D.C., just before our marriage, is an affordable mortgage. We still live in that same house, all these years later. All our credit cards are paid in full each month and we pay cash for our cars and drive them for years. My current auto has over 100,000 miles.
3. Maintain individual and joint accounts. We hold joint savings, checking and investment accounts. But we also have separate retirement accounts (which we're diligent about funding) as well as separate bank and credit card accounts. This is vital, especially for women. Having your own accounts allows you to establish a good credit record of your own. I call this financial independence.
Keeping a few accounts individually also lets Cliff and me have autonomy for a portion of our spending, so we don't have to ask permission to invest (within reason) in something we love or put money towards a hobby that sustains our work/life balance and inner ballast. For me, it's my horse, Caparino Z; for Cliff, it's tickets to sporting events and travels to spend time with his best pals who live in other parts of the country and the world.
4. Pull together as a team. Neither Cliff nor I plan to retire completely because we both love what we do. Lucky for us, we each run our own business (Cliff's an independent film and television producer/editor; I'm a journalist/author/speaker) and have skills and careers that give us the ability to not have an age stamp. That said, throughout our marriage we have had cycles when one of us out-earns the other. Money is power, so we are mindful of how that shift can impact our equilibrium, even if it's subtle.
When one person is carrying the load, there can be a subtle unexpressed resentment or a feeling of guilt by the other. This can fester, so we talk about it when appropriate and make adjustments in our spending accordingly. To quote Bruce Springsteen's lyrics: "I'll wait for you. And if I should fall behind. Wait for me."
5. Have regular money conversations. To be honest, these talks are stressful for me. Even after 25 years, I can easily swing into the 'I can spend what I earn!' mindset. But we're in this together, so Cliff is firm about reminding me from time-to-time of that commitment. Importantly, we review our overall financial picture at least once a year with our financial planner; we rebalance our accounts, discuss new investments and marvel at how far we've come. In those meetings, we allow ourselves to dream a little too, about what our lives might look like a decade or more down the road and how much savings we might need to meet some of those goals.
The best part about being married: We are a team and each other's biggest fans — as The Beatles sang, "the kind of thing that money just can't buy."
Here's the blessing Herbie Blinder, the Ethical Culturalist, who married us read to us on our wedding day:
Navajo Wedding Blessing
"Now you will feel no rain,
for each of you will be shelter to the other.
Now you will feel no cold,
for each of you will be warmth for the other.
Now there is no room for loneliness,
for each of you will be [a] companion to the other.
Now you are two persons, but there is [but] one life before you.
Go now to your dwelling place to enter into the days of your togetherness.
And may your days be good and long upon this earth."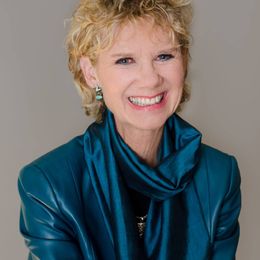 Kerry Hannon
is the author of Great Pajama Jobs: Your Complete Guide to Working From Home. She has covered personal finance, retirement and careers for The New York Times, Forbes, Money, U.S. News & World Report and USA Today, among others. She is the author of more than a dozen books including Never Too Old to Get Rich: The Entrepreneur's Guide to Starting a Business Mid-Life, Money Confidence: Really Smart Financial Moves for Newly Single Women and What's Next? Finding Your Passion and Your Dream Job in Your Forties, Fifties and Beyond. Her website is kerryhannon.com. Follow her on Twitter @kerryhannon.
Read More