Will COVID-19 Make the Decline Narrative of Aging Worse?
What experts in aging think the future holds for boomer bashing
First, there was OK Boomer, the pejorative meme mocking older people. Then came #boomerremover, the morbid catchphrase used by some millennials and GenZers as a shorthand for the coronavirus pandemic to describe the higher vulnerability of boomers, generally, to COVID-19.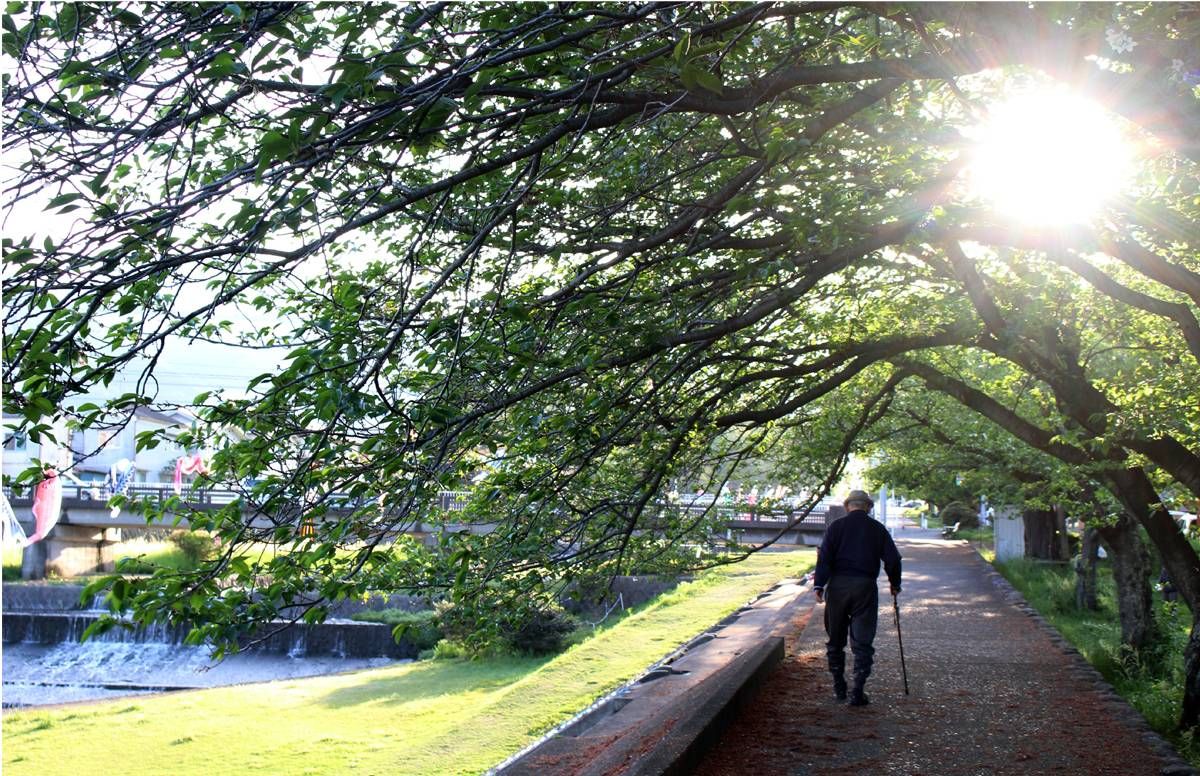 Now, there's #Grandmakiller.
That delightful hashtag comes from the recent flurry of tweets by conservative commentator Bethany Mandel, 34, including these: "Remember when we were told we had to flatten the curve and we'd lockdown for a few weeks to ramp up PPE and free up ventilators or else we'd have to start death panels? When did that turn into indefinite lockdowns and economic destruction because 'if it saves one life?... You can call me a Grandma killer. I'm not sacrificing my home, food on the table, all of our docs and dentists, every form of pleasure (museums, zoos, restaurants), all my kids' teachers in order to make other people comfortable."
The Decline Narrative of Aging
Ageism and the decline narrative of aging — the notion that getting older means decline, deterioration, decay and dependency — were around before the pandemic, of course. But outbursts in social media and on cable TV as well as COVID-19 health care guidelines from government officials, medical professionals and ethicists have made these views more public and, if you will, more virulent.
"The overwhelming embedded stereotype is that over seventy, over seventy-five and you're on that spiral of decline."
Gerontologist and Agescapes blogger Martin Hyde, who blogs at Agescapes, calls the boomer bashing "gerontocidal language."
In a recent Los Angeles Times story about how the pandemic has amplified ageism, retired schoolteacher Bonnie Reed said she asks herself: "Am I the only one feeling like they're ready to throw us out?"
The answer: probably not.
Our Commitment to Covering the Coronavirus
We are committed to reliable reporting on the risks of the coronavirus and steps you can take to benefit you, your loved ones and others in your community. Read Next Avenue's Coronavirus Coverage.
The irony is, as The 100-Year Life co-author Andrew Scott notes, "this is the first pandemic to occur since the global population consisted of more people aged over sixty-five than under five."
In her excellent recent episode of The Big Middle podcast, "Ageism and the Virus" (you can listen to it at the end of this article), Susan Flory chatted with age studies authority Margaret Morganroth Gullette about how the pandemic has added to the decline narrative of aging. They concluded that COVID-19 has led some people to think that all older people are the same and all are now dangerous to the citizenry.
'You're On Your Way Out'
"A lot of people still think: you're seventy, therefore you have one of these dehumanizing underlying health conditions, so obviously you're on your way out," Flory said. "The overwhelming embedded stereotype is that over seventy, over seventy-five and you're on that spiral of decline." And, she added, "even the doctors have swallowed that bias."
Scott said he has seen a "conflation of being old with having health problems."
Gullette, known for turning words into daggers, described the recent health care guidelines for rationing ICU beds and ventilators due to a person's age as "like eruptions of pus in the body politic because they are so ageist."
The first examples of such rationing came during Italy's coronavirus lockdown. Then, some U.S. governors — such as in California, Colorado, Massachusetts and Minnesota — some universities and state commissions followed.
Guidelines from the University of Pittsburgh, Gullette said, deemed them "the life-cycle principle." Younger patients would get priority based on these age-group breakdowns: 12 to 40, 41 to 60, 61 to 75 and 75+. Gullette's term for them: "culling the old."
What the COVID-19 Numbers Say
It's true, as the Centers for Disease Control and Prevention (CDC) has said, that 80% of people who have died from COVID-19 are 65 and older. And, as the United Nations policy brief, The Impact of COVID-19 on older persons, noted, "fatality rates for those over 80 years of age is five times the global average."
But equally true — and more important — is that that the CDC has said people with the highest risk are older adults with serious underlying medical conditions like diabetes, lung cancer or heart disease.
Not all people 65+ have those, which is the problem with the decline narrative of aging.
"What's been most troubling has been the strength of the 'us versus them' narrative that we are seeing and how that appears to be growing," said Moira O'Neil, vice president of research interpretation at the Frameworks Institute, a social change endeavor designed to improve the public's understanding of aging. "It's so boldface; so out in the open — 'They've lived their lives. If they have to die, they have to die.'"
Being Treated As 'The Other'
Becca Levy, a Yale School of Public Health professor and a Next Avenue Influencer in Aging, said: "I think the pandemic has led to a lot of language that homogenizes older people and also treats them as if they are 'the other' — the group that should be walled off."
O'Neil believes "the stress that is likely bringing on to older people is very detrimental."
Levy's groundbreaking work has found that when older people assimilate negative age stereotypes, they have a shorter life expectancy than those who don't — 7 ½ years shorter, on average.
Levy and seven researchers around the world just published the paper Aging in Times of the COVID-19 Pandemic: Avoiding Ageism and Fostering Intergenerational Solidarity. Their conclusion: "What we are seeing in public discourse is an increasing portrayal of those over the age of 70 as being all alike with regard to being helpless, frail, and unable to contribute to society. These views are being spread by social media, the press, and public announcements by government officials through the world."
"I'm seventy-eight. I don't feel I've reached my intellectual peak yet."
They also wrote that they feared chronological age will become "an accepted criterion" in the very near future for triage decisions, what they call "the most blatant expression of ageism."
The UN report's stern warning: "It is important for triage protocols to ensure that medical decisions are based on medical need, ethical criteria and on the best available scientific evidence."
The Future of the Decline Narrative
So, what can we expect to happen to the decline narrative of aging when the coronavirus outbreak lessens and our attention turns more toward economic concerns than health ones?
"The 'decline' story will be given added momentum," predicts Scott.
And analysts who study older workers and employment are especially fearful.
"Research in the wake of the last recession clearly suggested that older people, as a result of ageist norms, had a more difficult time getting reemployed," said Paul Irving, chairman of the Milken Institute Center for the Future of Aging and a Next Avenue Influencer in Aging. "Prospects for higher rates of unemployment are fairly high. History has shown that older adults have greater challenges in that environment."
In an interview with Next Avenue reporter Andrea Cooper, Urban Institute Program on Retirement Policy Director Richard Johnson, agreed.
"The possibility that an older hire will contract the virus, develop complications, miss a lot of work and rack up expensive health care bills that are partly paid by the employer's health insurance will likely make employers even more reluctant to hire older workers," he said.
According to The Wall Street Journal, the Interpublic collection of ad agencies is exploring a system of classifying its U.S. employees in one of three levels.
Its workers whose coronavirus antibody tests showed they had had the infection would be Level 1 and could come back to work first. Ones without antibodies but considered "low to moderate risk" would be Level 2 and come back second. They'd include workers under 65, who don't live with high-risk people and who don't have chronic diseases like diabetes or hypertension. Employees over 65 or those who are pregnant, smoke, have chronic diseases or health issues would be Level 3. They'd need to wait the longest to return to work.
Jacqueline James, co-director of the Center on Aging & Work at Boston College, told Cooper that employers have a legitimate public health interest in trying to make sure they don't bring people into the workplace who will infect others with COVID.
And, voicing a note of optimism, James said it's also possible "that people who have been exposed or have had the illness and have recovered from it and have the antibodies may be more likely to be hired."
It would be lovely to think so.
The Story We're Not Hearing
It would also be heartening if more employers, policymakers and other Americans saw the abilities and strengths that many older people offer.  "I'm seventy-eight. I don't feel I've reached my intellectual peak yet," Gullette said on The Big Middle podcast.
As Irving told me: "We know that aging is a principal risk factor for both chronic and infectious disease. But there is another story. We've also learned that older adults are a critically valuable resource, exemplified by the retired New York health professionals who returned to work to offer experience, empathy and assistance to younger colleagues in the fight against the virus."
Terry Kaelber, an Encore Public Voices Fellow, noted: "In New York City, my organization — United Neighborhood Houses of New York (a policy and social change organization) — older people have been mobilized to address issues such as food insecurity; poor conditions in public housing and helping youth in under-resourced communities succeed."
And, he added, "Obviously, it is time that we older people are seen as the resource we are."
Levy pointed to a new study from team of researchers in Spain showing that older people have actually been less lonely and less depressed in quarantine than younger people. "That was really interesting," she said. "Research suggests that at least some older persons have developed resilience and coping skills that have helped them in this time."
O'Neil, of the Frameworks Institute, said she didn't think older adults were getting their due for what they've been doing in the pandemic. "Grandparents are taking on a lot of homeschooling responsibilities for parents who are working," she said.
Which Side Will Win?
Describing ageism on her podcast episode with Gullette, Flory said: "It's always been a war and it will continue to be a war. But the question is: Which side will win? The 'They are weak and expendable' side? Or the 'They are remarkable storytellers and many of them are interesting and wise and willing to work for the social good?' side?"
O'Neil thinks it's possible the decline narrative will diminish as the pandemic fades. "It doesn't have to worsen. We're not powerless in that inevitably happening," she said.
Irving believes there's another narrative worth spreading: "Of course, children and young people are priorities; they are our future. But every life has dignity and the moral test of any society is how it treats its most vulnerable members, including those who are old."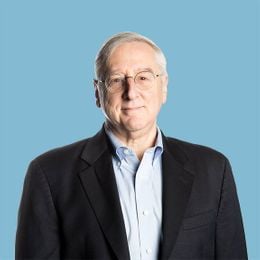 Richard Eisenberg
is the former Senior Web Editor of the Money & Security and Work & Purpose channels of Next Avenue and former Managing Editor for the site. He is the author of "How to Avoid a Mid-Life Financial Crisis" and has been a personal finance editor at Money, Yahoo, Good Housekeeping, and CBS MoneyWatch.
Read More