I Got the COVID-19 Vaccine But Don't Feel Like Celebrating
Being grateful hasn't stopped me from having conflicting thoughts about it
While rolling up my left sleeve, I heard a loud "Whoop!" from down the row of card tables and folding chairs that stretched off to my left  in the cavernous New York City Armory hall. The young man sitting across from me said, "That's the loudest one I've heard the whole time I've been doing this."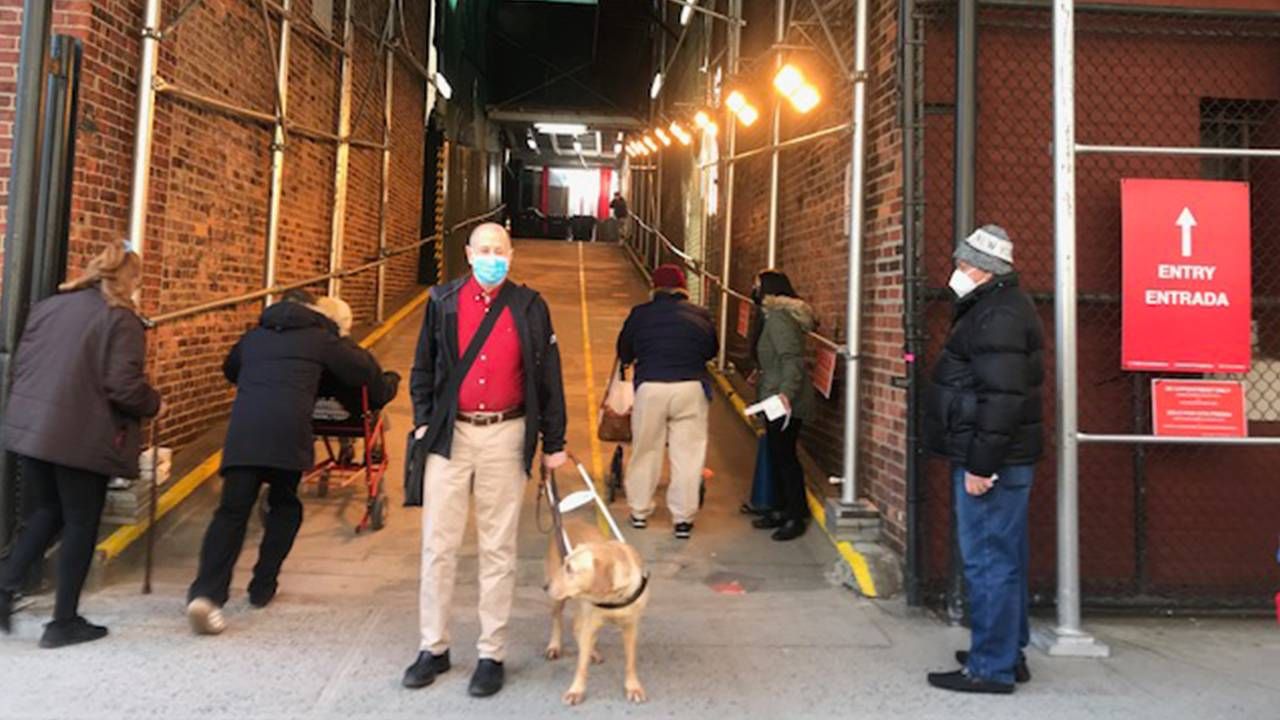 We both understood what "this" was: He was providing the coveted COVID-19 vaccine jab, and I, a blind person over 65, was about to receive my second.
Could something as mundane as a shot in the arm really change the way we had been living for the past year?
I was surprised, though, that he had not heard more celebrating from vaccine recipients. Getting the jab was certainly something to celebrate, wasn't it?
In some ways, of course. But I confess that I've got mixed feelings about having been able to receive the vaccination. And I don't think I'm the only one.
At the giant facility in Manhattan's Washington Heights neighborhood where I was vaccinated, there was more a sense of fatigue and endurance than of release and relief. The operation ran with a chaotic efficiency, as sometimes  cheerful volunteers shepherded hundreds of older New Yorkers through the machinery of vaccination, from intake (showing proof of age and city residency) to exit (a mandated 15-minute post-shot waiting period). 
Changing My Habits Due to COVID-19
My wife (also over 65) and I were in sync with those feelings. We smiled weakly and offered each other mild congratulations as we stepped out of the Armory and sought a taxi home. This new knowledge of some sort of victory or perhaps rescue was  difficult to grasp. Could something as mundane as a shot in the arm really change the way we had been living for the past year?
It seemed pretty tenuous.
On the other hand, I recalled feeling absolutely certain of the risks facing both of us as news of the spreading danger had enveloped New York City and the country a year earlier. Then, along with so many others, we'd foraged for masks and hand sanitizer and information; I had started counting to 20 while washing my hands.
Now, although being vaccinated is clearly preferable to remaining unprotected, I've had trouble determining what there is to celebrate. After all, what of the 500,000 souls and counting who we've all lost? They are the terrible proof of why the vaccine is so necessary.
Our Commitment to Covering the Coronavirus
We are committed to reliable reporting on the risks of the coronavirus and steps you can take to benefit you, your loved ones and others in your community.
Read Next Avenue's Coronavirus Coverage
To be clear, my wife and I are legitimate vaccination recipients in New York State due to our age. But why, and how, did we achieve our personal milestone when so many in our age cohort — including many thousands of previously healthy people — did not? I am quite sure that many among them practiced all the best possible prophylactic measures available yet still became infected.
We were pretty careful, but I know I have stupidly taken my life in my hands a couple of times while having a drink with a friend, walking in my neighborhood among some without masks and grabbing a cab.  
A COVID-19 Tale of Two Neighborhoods
But even for those willing to follow the science by masking up and trying to stay home, living in New York's crowded multigenerational apartments and in buildings where comings and goings are unmanaged has made trying to do the right thing Quixotic.
The damage done by COVID-19 feels incredibly random, even though it really is not. A comparison of New York's neighborhoods reveals that.
Washington Heights, where I got my vaccine, is home to tens of thousands of Dominican and other Latino immigrants. Its rate of coronavirus infection since the start of the pandemic has been one in every 14 people; on the largely white Upper East Side, home to the wealthiest ZIP codes in the city, the rate is almost half that, at one in every 27. In Central and East Harlem, neighbors to Washington Heights, one in around 250 residents have died from COVID-19; on the Upper East Side, just over one in every 1,000.
Feeling Lucky in a Tragic Time
I'm very lucky to live precisely where I do. In my 100-unit co-op, we quickly established rules of conduct for residents, staff and visitors at the outset of the pandemic. Our essentially gated community became even more so. And since about 40% of our residents left for second homes to wait things out, our public spaces became less dangerous by default. The virus has infected only one in every 25 residents of our ZIP code.
I was fortunate in another way. My sighted wife made my first vaccine appointment for me. When vaccines first became available for New Yorkers 65 and older, I made a couple of stabs at unraveling the Gordian Knot of inaccessibility on the websites where we were all supposed to troll for appointments. But as a blind person using assistive technology, this proved more than frustrating.
I gave up and decided to wait until I could just walk into my local Walgreens. It might take months, I figured, but I had made it this far. Having a sighted person in my home equally eager for a vaccination, however, was the sword I was ultimately able to wield to slice through the rope.
We've heard repeatedly about how tragic it is that poor communities and communities of color have been disproportionately affected by the coronavirus. That's a fact. The tragedy is just as present, though, in how well-off and largely white neighborhoods have been disproportionately fortunate. Yet this point is largely absent from media coverage.
Not much to whoop about.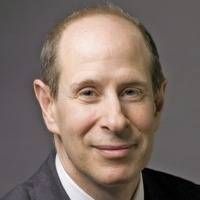 Peter Slatin
is the founder and president of Slatin Group, a New York City-based firm that provides education and training to the hospitality and tourism industry on service to people with disabilities. He is also an award-winning journalist and a 2020-2021 Encore.org Public Voices Fellow.
Read More