COVID 2.0: The Holidays Don't Have to Be a Repeat of Last Year
Regarding holiday gatherings, therapists suggest researching the risk of COVID-19 vs. the risk of exacerbating loneliness and depression
When most people think of the holiday season 2020, one word comes to mind: Disappointment. No matter if family and friends lived near or far away, many people adhered to the isolation measures recommended last year, which was to have close contact only with those in your immediate household.
The holidays are once again approaching and while many have plans for gatherings this year, some are still on the fence.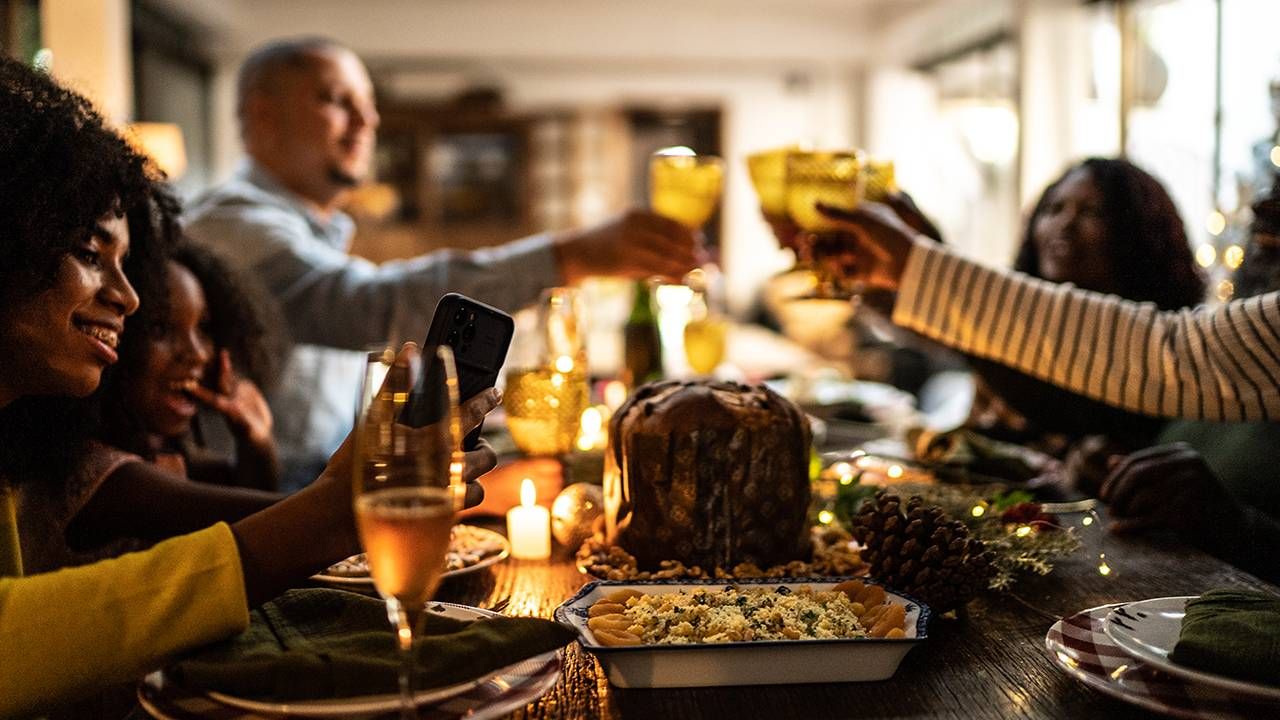 "Last year was such a strange year. There were lockdowns and rules in some regions about crossing state lines," says Jennifer L. FitzPatrick, a licensed counselor based in Annapolis, Md. and author of "Cruising Through Caregiving."
The isolation triggered or heightened feelings of depression and stress. "I think when elderly family members miss milestones with family, it creates or exacerbates depression as they are missing their later years with their family," says Kristin Roelofson, a mental health professional with Thriveworks in Pittsburgh.
Weigh the Risks vs. Benefits of Holiday Gatherings
"I think the big thing is that people have to put everything into perspective," says FitzPatrick. "Sure, people have to consider their physical well-being, but missing out can be lousy on their mental health."  
Your family may not feel comfortable being part of an event with 20 people, but may feel comfortable gathering with one to five people.
If you're questioning whether you should gather with friends and/or family this year, mental health experts offer these tips to assess your risk and maybe help put your mind at ease:
Monitor the COVID-19 statistics in your area: Jodi Taub, a psychotherapist in New York City who is immunocompromised, says she doesn't yet know what she will do about gathering this holiday season. "My system doesn't respond to vaccines. All of my family is vaccinated, but I will have to see what's happening with community spread in the northeast when it gets closer," says Taub.
Talk to your physician about risks: FitzPatrick, who says she will be with family as she was last year, has an older family member who wouldn't gather in 2020 until they were vaccinated. After discussing the risk with their physician, they've decided to come to the holiday gathering this year.
If you are caregiving or have an older relative, ask them: "They may want to take the risk," says FitzPatrick. "They should always feel empowered to do what they want, as they may feel they have limited holidays left to spend with family. They should get to decide their comfort level."
Reduce the number of people at a gathering: Your family may not feel comfortable being part of an event with 20 people, but may feel comfortable gathering with one to five people, FitzPatrick says.
Fear of the virus isn't the only thing causing stress this holiday season. Exploding grocery prices are also causing stress for those preparing large meals for holiday gatherings. FitzPatrick suggests watching for discounts and sales and sharing the cost of holiday meals with those who are attending by dividing up the dishes or splitting the bill.
Don't be afraid of the "vaccination conversation:" Unfortunately, vaccines have become a hot button issue and some family members may have an opposite view of your own, says Roelofson. "Someone may have a healthy reason to not get vaccinated. I think the key is always remembering to approach the topic with respect."
Research Options and Get Creative
FitzPatrick says many people are hesitant to discuss their personal health history with anyone, even family. Roelofson says she is dealing with one client who was vaccine hesitant but decided to get the vaccine after her father contracted the virus. Medical professionals told her he likely survived due to being vaccinated.
"She then did research with her own medical professionals and reframed her thinking," says Roelofson. "Having these family discussions can be the impetus to urge family to seek input about the vaccine from their doctors, rather than getting answers on the internet."
"I think the important thing to remember is that even if people can't gather, they don't have to be alone."
Suggest testing: FitzPatrick says if family members are hesitant about being vaccinated or will not discuss it, testing before the holiday may put some family at ease.
Think outside the box: The holidays aren't known to be an ideal setting for outdoor gatherings in many parts of the country, but in some areas, it still may be a possibility. "It was in the fifties last year on New Year's Day," says Taub. "We got together with everyone for an outdoor barbecue." Even if it's a bit cold, FitzPatrick says outdoor heaters may be a possibility.
Use technology: Almost everyone has become familiar with video chat services. "If it really isn't possible to gather due to distance and travel, maybe do the Zoom, but maybe set up on the big screen T.V. to make those who can't be there more a part of the gathering," says FitzPatrick. "I think the important thing to remember is that even if people can't gather, they don't have to be alone."
Remember lonely people throughout the season: Many who are isolated or lonely during the holidays just don't feel that way on one or two days. The holidays can be a depressing couple of months.
FitzPatrick has some nice ideas. "Maybe their granddaughter can come and take a walk with them once a week, or family can rotate visiting," she says. "Another fun thing is to drop off a card or gift they would enjoy each day."
Finally, Roelofson reminds everyone that if you or someone you know is dealing with severe depression this holiday season, seek counseling, even if it is virtually.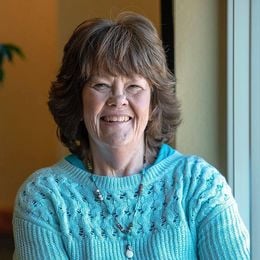 Kerri Fivecoat-Campbell
is a full time freelance writer and author living in the Ozark Mountains. She is the founder and administrator for the public Facebook page, Years of Light: Living Large in Widowhood and a private Facebook group, Finding Myself After Losing My Spouse, dedicated to helping widows/widowers move forward.
Read More