How a Crafts Entrepreneur Weaves Business and Life
She's been growing the business organically and having a blast
Dena Gartenstein Moses' path to artistry and craft wasn't a straight line — there likely aren't many weavers with a background in physics who worked on optical filters that ended up in the Hubble telescope. But Moses, 54, couldn't ignore the pull of fiber. (Full disclosure: Moses is a friend of mine.)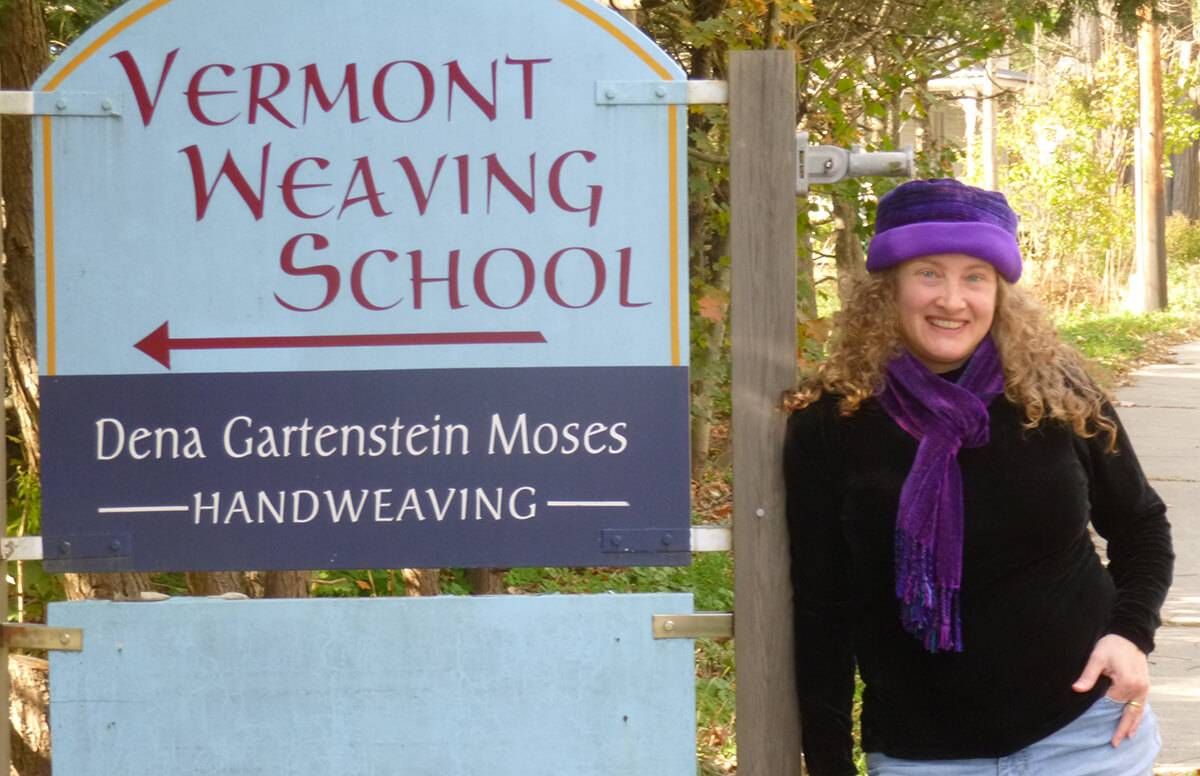 "As a scientist and a mathematician, weaving is really about threads going in one direction in a specific order and threads going in another direction in a specific order," Moses says. "It's very mathematical. And within that, one can move to a more artistic place. It's a safe and comfortable way to make art. It's not like you're looking at a blank canvas."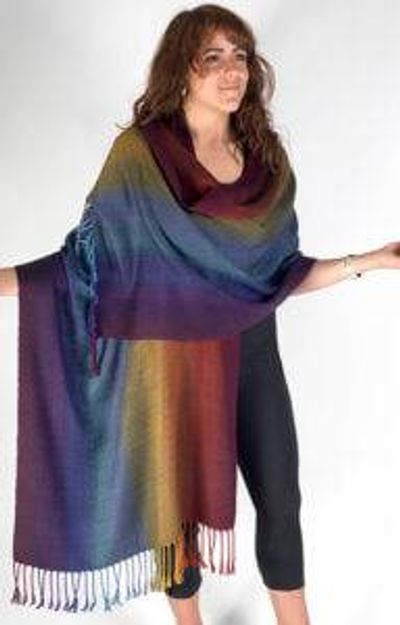 Vermont Weaver: The Business of This Entrepreneur
These days, Moses lovingly makes brilliantly colorful hats, scarves, wraps and household goods by hand, thread by thread, on a loom for her Vermont Weaver site. She also teaches classes at her eight-year-old Vermont Weaving School located in Moses' home in the southern Vermont town of Putney (pop. 2,700). Moses sells her wares through the Vermont Weaver site, by appointment and at craft shows and galleries throughout New England.
"I have taken what I love and I have made it the center of my life. Everything else works from there," Moses says.
Moses learned to weave in college at State University of New York at Binghamton, but practicality trumped passion, so she embarked on a science career in optical lens manufacturing. She never really left weaving, though. In her 20s, Moses started selling woven goods and took classes on business as well as how to teach weaving. In the '90s, she quit office work altogether.
"The company was successful, I had some money, so I took a year off. I waited to see what would happen and then I just started doing craft," Moses says.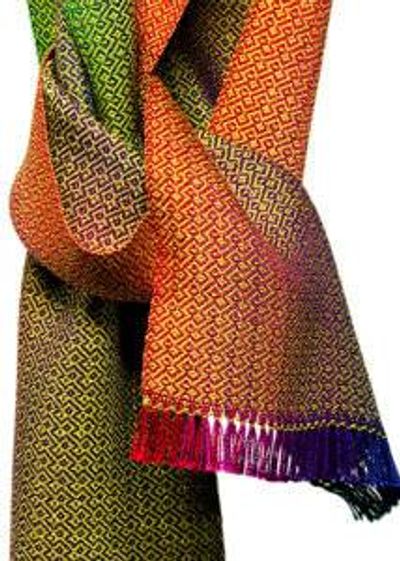 Combining Teaching With Weaving
Slowly, her business took shape. Moses thrives on social interaction and teaching weaving proved a perfect fit. Plus, she discovered, it's less physically taxing and often more profitable than production.
Moses and her husband, Elan, bought the former school building in 2008 and turned it into a home/work space, where they live with their teen son. She also has working studio space there and rents space to other artists.
Moses' work (mostly rayon chenille and tencel scarves and shawls, fleece and silk-lined hats and blankets) doesn't finance a lavish lifestyle. She can live comfortably in Vermont, though not in a place like New York City, she says. But it's enough.
Inspired by the Book, 'Growing a Business'
Moses was initially inspired by a book she read about 25 years ago: the classic bestseller, Growing a Business, from entrepreneur Paul Hawken (Erewhon natural foods and Smith & Hawken mail-order garden tools). His ideas about growing a business organically — not through taking big risks but through small steps that build a clientele and confidence — appealed to her.
Thinking back about the beginning of Vermont Weaver, Moses says: "It's not, 'I want to start a business and I'm going to sink $20,000 into branding myself.' It's doing $100 shows in the back of my car and then if that works well, developing a customer base on a personal level, one by one. And then doing some shows, and then building it very slowly."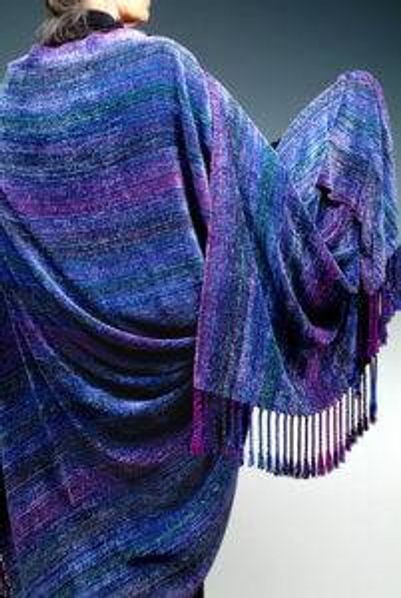 How Her Students Support Her
She grew her Vermont Weaving School this way, too, building it person by person, with almost no paid advertising. Moses keeps classes small, allowing her to suss out each student's preferred style of learning and to encourage the pupils in ways that resonate with them.
"If I teach people really well, they're going to want to continue, and they're going to want to do things that help support me," she says.
Over the years, Moses has figured out what works for her and what doesn't. High-end craft fairs are good business, but her work rarely sells in art galleries, despite requests from gallery owners. She began selling looms after learning that her students often want to purchase new equipment.
Being an Entrepreneur in Your 50s
Moses gets reflective talking about being an entrepreneur in her 50s. "At this time of life, my energy is going down. I can't drive it really, really hard like I used to be able to," she notes. "I expect anybody at 50 or 60 or 70 is going to be that way."
But Moses has no plans to shut down her loom. "Retire? I don't even know what that would mean," she says, laughing.
Someday, Moses envisions, she'll start taking three- to six-month sabbaticals, only weaving when she wants to and traveling more. "To me, the idea of meeting people and hanging out with them and doing this thing that I love feels like such a blast," she says. "I just want to continue to put more joy into it."
Anne Miller
is an editor and writer based in Brooklyn who manages editorial projects for large corporate firms, and writes for outlets such as American Express OPEN Forum, Yahoo! and The Wall Street Journal. She doesn't weave, but she is a knitter.
Read More