Create a Sketchbook of Memories
The Brooklyn Art Library's Sketchbook Project lets participants leave a visual legacy
When Debra McGinniss, an art instructor at The Lodge at Woodloch in Hawley, Pa., received an artist's sketchbook from her boss as a gift in 2019, she wasn't quite sure what she would do with it.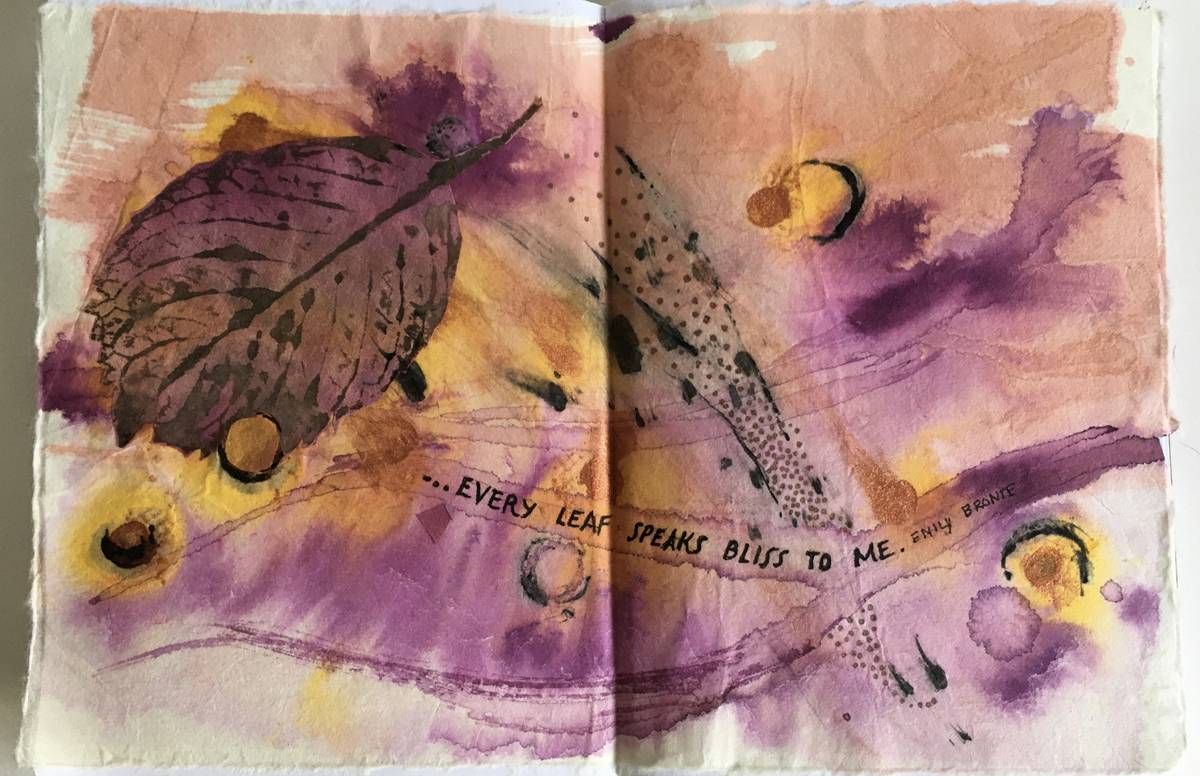 "I decided to bring it to Thailand with me where I was going for my son's wedding," she recalls. "I didn't speak Thai and my daughter-in-law's family didn't speak English, but it turned out art was our common language. As soon as I took out my art supplies and the sketchbook, everyone in our group — my son, my daughter-in-law, her aunt and grandmother — got involved. Art allowed us to create a memento of a beautiful love story and time in our lives."
"It's amazing to see how artists take these books and completely make them their own."
The book McGinniss made is now part of The Sketchbook Project, a venture begun in 2007 by the Brooklyn Art Library as a sort of visual time capsule and a way for people across the world to share their stories with others.
For a $30 fee, the library sends out 5"x7" blank sketchbooks for people to complete as they wish and return to be included in the collection, which to date houses almost 50,000 sketchbooks from amateur and professional artists in 130 countries.
Sketchbooks can be digitized for an extra fee (an additional $35) and included in their virtual library, which has approximately 25,000 sketchbooks available for viewing.
Since the physical library is closed to the public during the pandemic, going online is currently the only way to access the collection. When it's safe to reopen, people will be able to visit the library to view the sketchbook collection in person.
In the future, books will also be lent out for exhibitions and pop-up shows, and will be loaded on a bookmobile (an adorable rebuilt 1985 Piaggio three-wheel scooter that can fit inside buildings and courtyards) to make the collection accessible to people far beyond Brooklyn, and across the United States.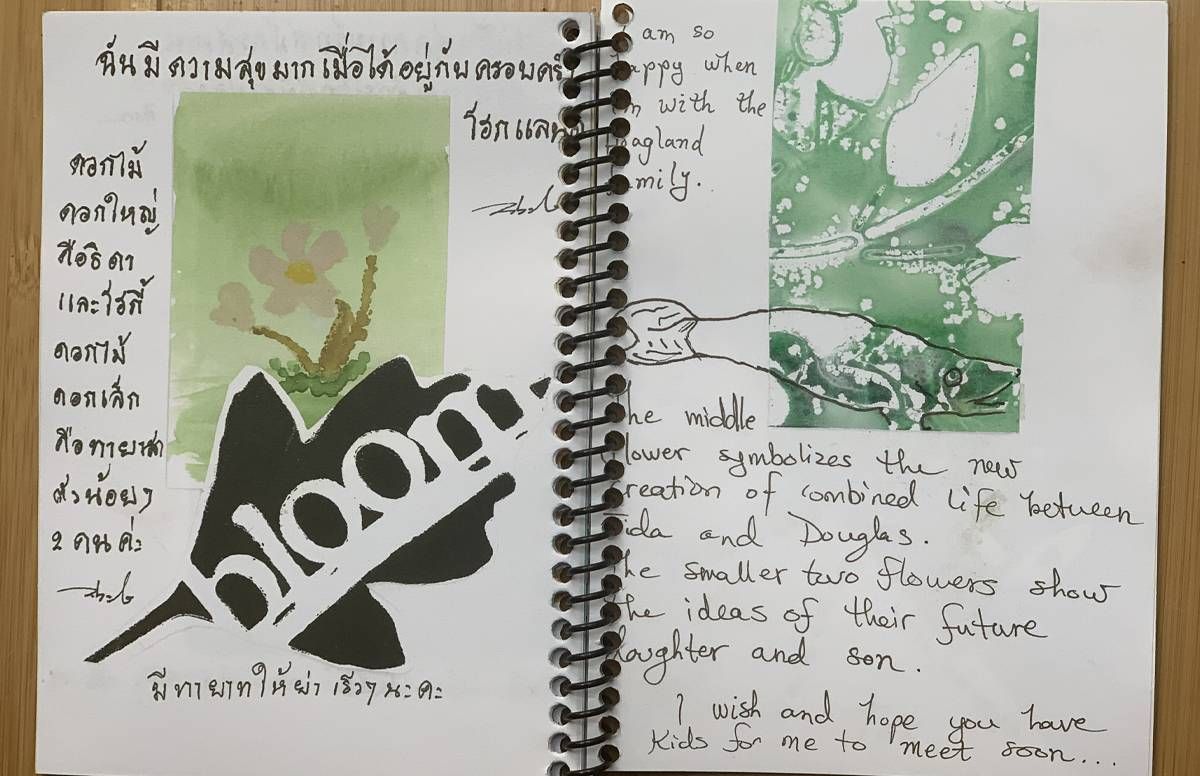 No Talent Required
You don't have to be a professional artist to be included in the project, and you can pretty much do anything you want with the book as long as it isn't larger than 1" in width when you're done.
"There's so much variation among sketchbooks," reports Ellie Botoman, library operations coordinator. "It's amazing to see how artists take these books and completely make them their own. In the past, we've had sculptors who carve and rebind their books; textile artists who use embroidery and crochet to craft their pages; collage artists who transform vintage photographs; painters who dabble in watercolor and oil and illustrators who render scenes through intricate pen drawings or colored pencils."
Choosing to join The Sketchbook Project is "a great way of leaving a permanent mark of your creativity on the world," says Botoman.  "Oftentimes, participants were viewers first, and were so excited by the books they saw, that they decided to get their own blank books."
Botoman adds, "For many of our emerging artists, they can look back on their sketchbook and see how they've grown and changed creatively."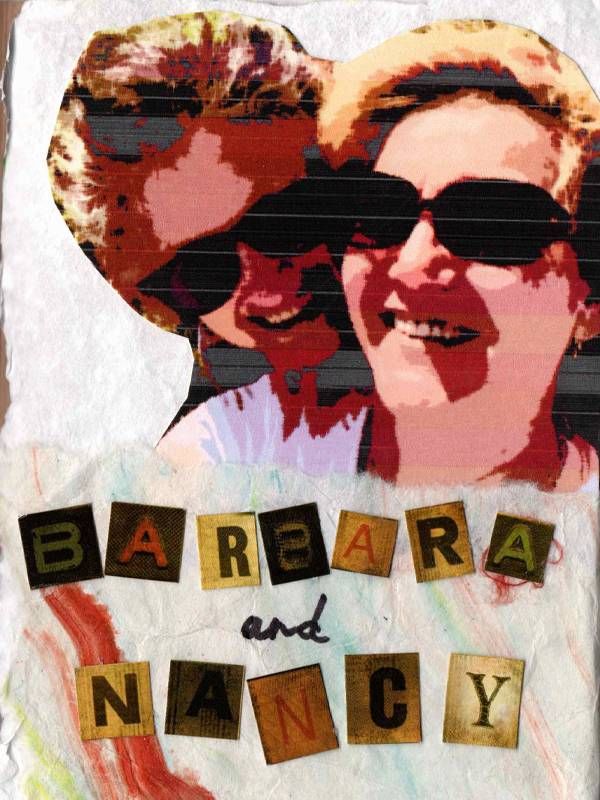 Jumpstart Your Creativity
Would-be participants who prefer not to pay the $30 fee can simply purchase a sketchbook on their own and do a solo or group project to create a family memento, mark milestones and remember loved ones. A visual journal can be a way of working through difficult emotions or it can simply be a fun creative project to pass the time. Your imagination is your only limit!
As an artist myself (I recently collaborated with my friend Barbara on two sketchbooks as a celebration of our long relationship), I often recommend that people try not to overthink the importance of the project and simply dive in.
Here are four tips to create your own sketchbook:

Often, starting in the middle of the sketchbook can help you get past the blank page.
Working with family photographs or images from magazines can also get the ball rolling. Glue them into your book and then embellish them with watercolors or markers and add text from favorite poems and sayings.
Reflect on one of The Sketchbook Project themes for the volume you're working on. Current themes include sunset hues, marks and markers, transparencies, watercolor whispers and other topics. But the themes are only there to provide inspiration, and participants don't have to restrict their work to those topics, says Botoman.
Before you send your sketchbook back to the library, be sure to take photographs or scans of the pages to keep as your own memento. You can even create bound physical copies of your book, McGinniss suggests.
Charlotte Hedlund, a mixed-media and book artist in Old Wethersfield, Conn., has always kept art journals, but found herself creatively challenged during the pandemic.
"The Sketchbook Project seemed like it might give me the jumpstart I needed to create again," she says, adding that anyone can make a sketchbook.
"You may not think you have talent or that you're creative enough. But you don't need any special ability — just the desire to do it," Hedlund says. "And as you begin to play in a sketchbook, you will find it helps keep life in balance and you get lost in the process."