How to Bring More Drama to Life — In a Good Way
From stretches to vocal exercises, here are some techniques gleaned from a recent Next Avenue Arts Learning Course
Editor's note: This is one of four mini-guides based on Next Avenue Arts Learning Courses. Look for upcoming mini-guides focused on jewelry-making, photography and poetry.
As William Shakespeare once said, "All the world's a stage," which is arguably a pretty lofty sentiment and not exactly how most of us approach daily life.
But Shakespeare wasn't wrong. There are cues we are can take from a life onstage that will benefit how we move and breathe through our day, build confidence, introduce us to new art forms and bring creativity into our routines.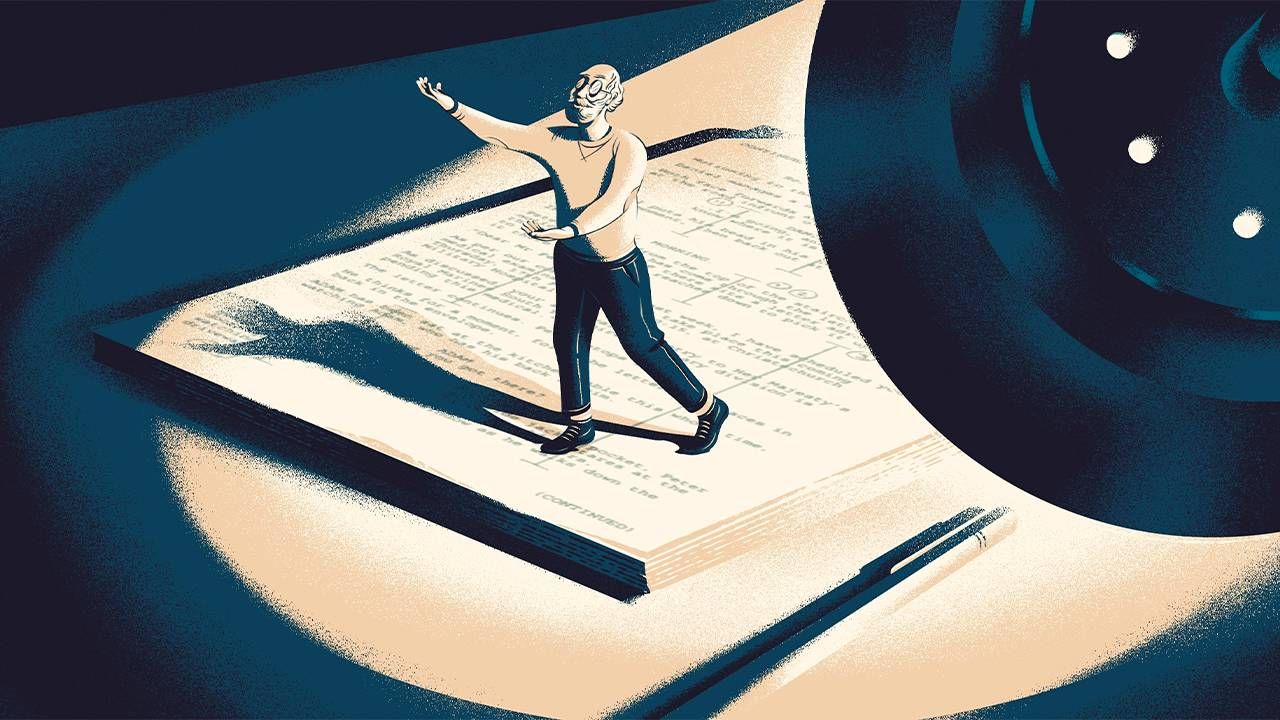 Behind the Scenes
Bergen Baker, a Twin Cities singer and performer who taught the Next Avenue course called "Bringing Drama to Life," is a firm believer in warm-up exercises to loosen the head and neck, the shoulders, the mouth and the vocal cords.
Stand in front of a mirror (or not, it's up to you) and try these activities before speaking in front of a group, or just use them as a tool to awaken your energy for the day.
As Baker says, "Pressing play is the hardest part," so all you need to do is get started and take it from there.
Move Your Body in 4 Ways
Roll your shoulders in both directions, lift them to your ears and drop them down again, consciously breathing as you go. Try these movements four or five times.
Move your neck carefully from side to side.
Reach your arms up and feel the stretch! Move one arm, then the other.
Stand up straight, tip back slightly and reach your heart to the sky. "This is a great counter stretch for all that Zoom posture," says Baker.
Time for 4 Vocal Warmups
"Breath is the life force of what we do," Baker explains. Take a few good, deep in-and-out breaths.
Buzz your lips! It might feel funny, but it's great for bringing energy to your face and vocal cords. Do it a few times.
First up, "Santa Breaths" – take a deep breath in, then breathe out the 'ho ho ho' sound
Then, "Siren Breaths" – deep in and out, release with a high-pitched siren noise. (Do both of these breathing exercises a few times.)
Program Notes on Voice
Lynn Hazan, who lives in Chicago, participated in "Bringing Drama to Life," and incorporates these kinds of warmup moves into her work life as a recruiting firm owner and executive recruiter.
"I meet with a group of interns every day over Zoom, and now I start every session with these sound and body warm-up exercises," she said. "I tend to use interactive activities anyway, and I think it helps all of us to think more creatively."
Learning about the power of voice also resonated with Hazan. "You can use different inflections to project what you're trying to say. You don't need to be on a stage to get someone's attention," she says.
Tiffany Burks, of Memphis, also finds vocal warmups valuable, and she, too, plans to bring those learned skills into another part of her life. "I work in public health and sometimes we record commercials – now I know how important it is to warm up your voice," says Burks.
In the Spotlight
Do you ever read out loud? It might seem strange at first, but this can offer a surprising boost of creativity. If you're reading a novel with several characters, experiment with different voices for each one, much like many audio books do. See how that brings a new kind of understanding and appreciation for the story.
Even better, bring this idea to your book club, if you're in one – in person or virtual – and assign parts, just as you would for a play. You can even find the text from your favorite plays online or at your local library. You'll be surprised at how much energy "performing" with others adds to the mix.
One of the "Bringing Drama to Life" sessions focused on a group reading of the opening scene from the opera, "The Magic Flute." Each participant was given a role; no singing required. Baker offered scene direction as they played the parts of Tamino, Papageno and three servants of the Queen of the Night – all with very lively vocal expressions.
Baker's advice: "Don't take yourself too seriously. Have fun!"
Program Notes On New Art Forms
Expand your horizons by investigating a new art form. Hazan was inspired to watch "The Magic Flute" after the session. She also learned that the award-winning Broadway musical "Rent" was based on Puccini's "La Bohème" – a favorite of her late mother, an opera singer.
One of the additional benefits of taking an online arts course: building community with people from across the country. Ann Condon, of Seattle, a retired arts administrator, proclaimed herself "a closeted theater/drama/opera person" and was eager to tell her friends that "I studied opera with a soprano from Minneapolis."
For Burks, who also was a fan of the cross-country community of fellow students, this was her first time taking a drama class, and an introduction to opera. "I really enjoyed the operas," she says.
Thoughts From the Director
Whether you take an online drama or performance course, or an in-person class, teaching artist Baker says these are the takeaways you can expect from the experience:
Heightened awareness of your creative potential
Recognition of parallels between the dramatic arts and everyday life
Ability to observe dramatic ideas and techniques learned in the real world
Opportunity to apply the creative skill you unlocked during the class to everyday situations and relationships
Don't worry if you initially feel out of your comfort zone. "I became more comfortable as the weeks went on," says Condon.
Program Notes on Takeaways
Trying something new, whatever it might be, may just lead to something else that's new.
Ann Condon is exploring joining an amateur theater organization in Seattle or possibly a playwriting group.
Lynn Hazan wants to learn more about the beloved operas which meant so much to her mother. "I grew up hearing opera when I was a child," she says. "My mother was always at the piano."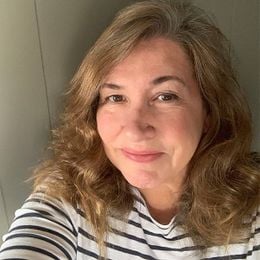 Julie Pfitzinger
is the managing editor for Next Avenue and senior editor for lifestyle coverage. Her journalism career has included feature writing for the Star-Tribune, as well as several local parenting and lifestyle publications, all in the Twin Cities area. Julie also served as managing editor for nine local community lifestyle magazines. She joined Next Avenue in October 2017. Reach her by email at [email protected].
Read More