Creativity Is About Much More Than Art
The executive director of Stanford University's d. school talks about how creativity and design can help expand our possibilities
Design goes beyond aesthetics and can play a role in just about any challenge we face.
Sarah Stein Greenberg, executive director of Stanford University's Hasso Plattner Institute of Design, known as the d. school, thinks design is about noticing, listening, collaborating and keeping your mind open.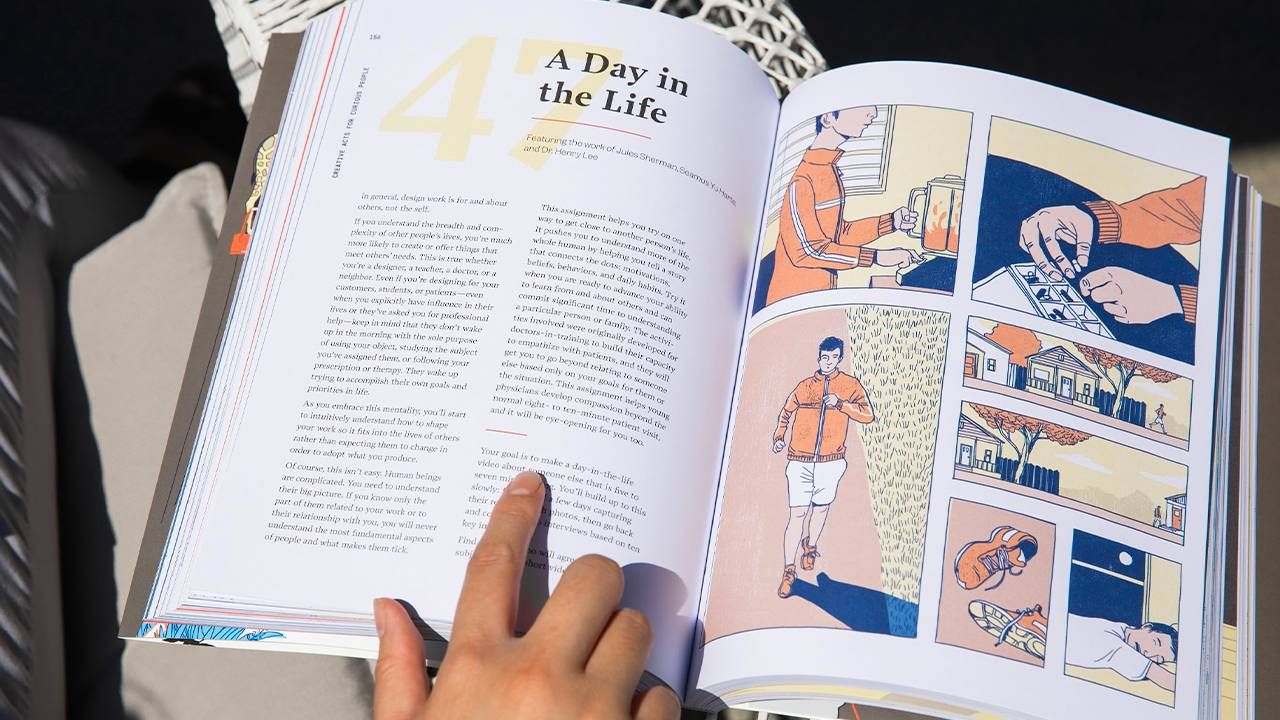 She has seen this lead to innovative services and products ranging from developing treatments for children born with clubfoot, providing legal help to people dealing with eviction and helping schools retain substitute teachers.
Stein Greenberg wants to provide everyone with ways to creatively approach situations and be comfortable with ambiguity. She consulted with students, alumni and teachers at the d.school to come up with the exercises in her new book, "Creative Acts for Curious People."
Unexpected Creative Exercises
The book begins with a story of several designers who went to cardiac care centers in India looking to improve patient flow and ended up creating Noora Health, an organization that trains patients and their families on health skills (more on that later).
"I hope one of the things people can get out of this book is a sense of creativity that can be practiced in an everyday way..."
Exercises in Stein Greenberg's book include "Blind Contour Bookend," where you draw someone while looking at them, not down at the paper; "I Like, I Wish," which offers positive ways to elicit feedback and an exercise to help us notice details and pay attention, "A Seeing Exercise."
Some of the exercises may seem a little startling: Give someone your wallet! Show them a picture of the inside of your fridge! But Stein Greenberg says they create an atmosphere of trust in their classes, so people will be willing to go a little beyond what's comfortable – and learn more.
Stein Greenberg spoke with Next Avenue about navigating ambiguity, how creativity isn't just about  visual art and the necessity of trying things out to develop your creative abilities.
Next Avenue: What are some of the most successful exercises for people who don't feel they're creative?
Sarah Stein Greenberg: I think I would personally recommend the very first assignment in the book for folks who might think, 'Oh, I'm not creative.'
It's called Blind Contour Bookend, and it's kind of a legendary assignment used in many contexts. You might think it's about teaching someone how to draw, but that's not the purpose of the assignment. It's really about helping someone locate their own inner critic and their own sense of hesitation about what might be holding them back from seeing themselves as creative. So that for me is one I would unreservedly recommend.
On a Mission to Help People See Themselves as Creative
I think there are so many people who identify as the way you phrased the question — as not a creative person — and I think that is one of those myths I'm on a mission to help people overcome.
Creativity can take so many different forms. We have this over-association with it in our culture as being just about the visual arts, and I hope one of the things people can get out of this book is a sense of creativity that can be practiced in an everyday way or in a problem solving-sense, being creative in terms of what you notice and frankly being creative in how you treat each other when collaborating and working together as a team.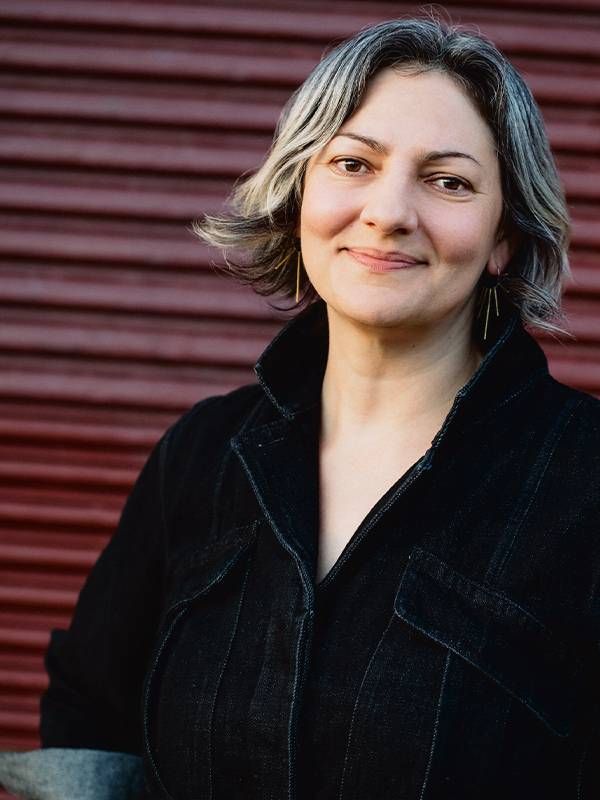 Why did you start with the story about the hospital in Bangalore and Noora Health?
I chose to start with the story because I think it's helpful for people to get a sense of what kind of design we're teaching at Stanford and all the different ways creativity is important.
When we're teaching design, we're handing our students these very interesting challenges that don't have one right answer and they're going to have to spend time examining and exploring a situation and getting to know stakeholders at the heart of the project. That creates a large canvas for creative abilities.
I chose that story because it's not where you might expect a story about design to show up. But it shows the act of noticing. In that example, there were a lot of family members who were scared and anxious in this hospital context. The students were willing to take some risks in making funny videos to try and figure out how can we deliver education to this population about basic health care skills.
All of those were creative acts, so I wanted to give people that full sense of how their creativity might be important and the kind of design we're talking about when we talk about what we do at the d.school.
So many people think of design as purely aesthetic. What helps them to shift to thinking about it in a different way?
There's an example in the book of somebody who used design to improve substitute teaching. That's another case where you wouldn't expect design to show up. In that case, she explored the situation from the perspective of all the different stakeholders.
She thought at first the challenge is that there aren't enough people who are trained and qualified to be substitute teachers. But what she found was very different, and it turned out to be around helping schools do a better job of retaining the subs they do have.
"We strongly believe in learning by doing, and that is at the heart of these assignments, they're something you can try on your own."
Substitutes need to know how [to] navigate the schools and where to park [their] car; the schools need to make sure they're keeping good records around how they're managing their substitute teachers. She got there because she used this very creative design-driven approach.
How is this book different from other ones about creativity?
I tried to emphasize the way we teach at the d. school and translate that to a book form. The way we teach is not theoretical – it's practice based. We strongly believe in learning by doing, and that is at the heart of these assignments; they're something you can try on your own. To actually really develop your own creative abilities, you have to try things out.
What were you looking for when choosing exercises for the book?
I interviewed about one hundred different people who have taught at the d. school over time, as well as some of our students and alums, and what I was asking them for was to share examples of favorite assignments or ones they'd seen the most transformation from or that lit them up or lit up the room of students. It was about what are the most powerful learning experiences that you've ever designed – those are the ones I wanted to put in the book.
You write that 'I Like, I Wish,' an exercise for reflecting and giving feedback, is 'probably the single most powerful assignment in this book.' Why is that?
I think it has to do with the phrasing of the question. It's meant to elicit critical feedback in a very constructive way. It does that by creating space for acknowledging what people liked.
Often when you ask for feedback, the only things you hear are, 'Oh, here are all the things I didn't like about it,' and that can leave you with an incomplete picture. So having the 'I Like' is very important.
And instead of saying, 'What didn't work?' which is very close-ended, you say, 'What did you wish?' which allows people to think about what would have improved it, what might have improved it, what could improve it and it puts the whole group in a more speculative mode where you can imagine possibilities without necessarily committing to them.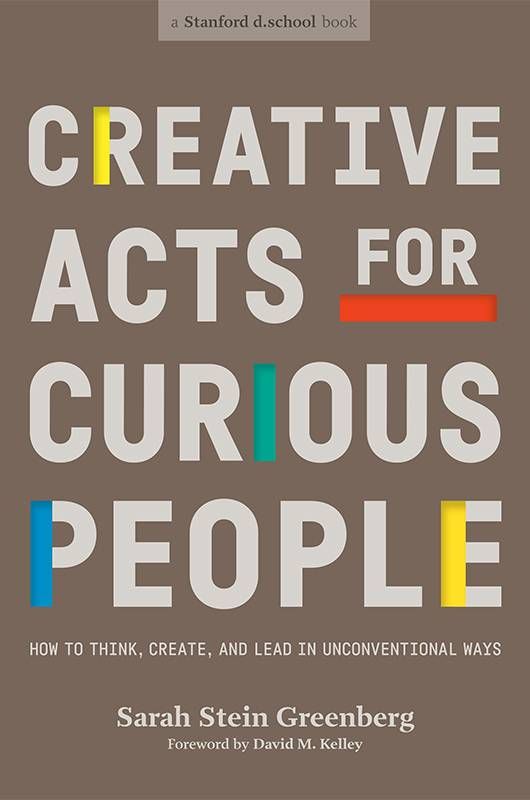 There's a lot of wisdom in the exact use of those words.
The Benefits of Good Design
How does good design benefit everyone?
There's probably no one definition of what is good design is. Part of that is because people are different and prefer and like different things. I believe strongly that when you're designing, you want to be clear about who you're designing for. Everyone deserves to have things designed with their needs in mind and an understanding of who they are and what well-designed products and services can do for them.
One of our long-running, very successful courses is called Design for Extreme Affordability. In that class, we work with partners all over the world who are representing some populations for whom design is not often used. These might be small plot farmers in Myanmar or people with club foot in a part of the world where it's hard to access to high quality health care.
They all deserve to have things well-designed for them, whether that's medical treatment or the process of accessing that treatment or an agricultural tool. There are so many opportunities in this world where design or designers can make a difference.
How are you working to become more diverse?
There are a couple of ways diversity comes up as being incredibly important in design work. We're often missing certain skill sets if we're working in kind of a silo in the organization. The model we use at Stanford is that our student teams are usually composed of people studying different things from all different parts of the university.
"Navigating ambiguity is one of the most important skills I think all of us need right now into the foreseeable [future]."
So that's one kind of diversity – diversity of thought and of training. But cultural and gender and racial diversity are really important too, because if you're not taking all those views into account, you might unintentionally be missing something in your design work.
For example, there's a classic example that's been discussed in Silicon Valley a lot in the past few years. So many entrepreneurs in the early wave of tech boom were young, largely men, in their twenties, who didn't have families. They designed a lot of technology that's incredibly compelling.
But now in the wake of seeing how kids are so drawn to screens, some of those folks are realizing, 'Oh, we really didn't think out how this would play out for families.' And that was a result of a complete lack of diversity in that ecosystem in terms of whose voice was being centered. There can be societal consequences if your design team is homogenous.  
There is a much wider range of folks who use design and are skilled in design and have different practices all over the world. One of the things we're attempting to do is be a platform for a much broader range of thinking about design. We just had an intensive course co-taught by two practitioners of Afrofutures. There's a long history of future thinking in the Black community, and those skills are tremendously important.
What's the best way to become more comfortable with ambiguity?
Navigating ambiguity is one of the most important skills I think all of us need right now into the foreseeable [future]. We are faced with types of problems and opportunities that are unprecedented for many of us and hard to train for.
So, I don't think any of us could have trained for all the challenges we had to face during the past eighteen months of the pandemic. Having the ability to have a sense of your own creative process is one of the most important things you can do to navigate ambiguity and uncertainty.
Emily Wilson
lives in San Francisco. She writes for a number of outlets including Smithsonian.com, Daily Beast, 48 Hills, Hyperallergic, Latino USA, Women's Media Center, California Magazine, and San Francisco Classical Voice. For years she taught adults getting their high school diplomas at City College of San Francisco.
Read More