Credit Card Challenges Boomer Women Are Facing
A new study raises concerns, but an expert has advice
Credit cards have been top of mind for me, and, I suspect, many of you lately. Hardly a week goes by without news of another credit and debit card security breach at major retailers.
 
But the new Americans and Credit Cards study from Credit.com is making me especially concerned about the way some women are using their cards.
 
The survey polled 2,223 adults online, but Credit.com's Director of Consumer Education, Gerri Detweiler, culled the data for Next Avenue to share the card habits of women aged 45 to 60.
 
(MORE: The Dirty Little Secret About Baby Boomer Debt)
 
She found that although roughly one in three of the women (36 percent) had no credit card debt, those who do carry balances are juggling a fair amount. About 26 percent of them carry balances of $5,000 or more and 15 percent have balances of $10,000 or higher.
 
Long Battle With Credit Card Debt
And quite a few have been dealing with debt for a while. According to the survey, 28 percent of the midlife women are more likely to say they've been battling debt for five or more years, compared to 19 percent of the general population.
 
Nearly half (49 percent) felt they had too much credit card debt, often feeling that it has hurt their credit score.
 
They're probably right.
 
Coming to Terms With Card Woes
Some good news: For the women who carry credit card debt, more than two thirds said it's somewhat or extremely important to them to have a plan in place that will get them out of this debt this year.
 
And many are taking action. Nearly 60 percent have started budgeting; one in four have consolidated credit card debt.
 
Around 45 percent felt it's extremely likely they will be able to eliminate all credit card debt in 2014. They might be optimistic, but I like their determination.
 
(MORE: Should You Sign Up for a Store's Card?)
Why Women Have So Much Card Debt
What was the reason the women had racked up so much on their cards?
 
It wasn't frivolous spending on clothes or trips to the Caribbean. About one-third said unexpected household expenses — a surprise need for a new roof or appliance — was the cause. Roughly 20 percent were slammed with unexpected medical expenses and more than 8 percent tapped their cards for educational expenses, such as tuition.
 
All I could think was: If only they'd socked away money in an emergency fund.
 
(MORE: Women Are You Prepared for a Money Emergency?)
Advice for Card ID Theft
Given the recent news about the hacking of Target, Neiman-Marcus and Michael's cards, I also asked Detweiler for her tips on what to do if your personal financial information was exposed or you face this issue down the road. In my mind, it's not a question of "if," but "when."
 
"If you used a debit card at one of those stores during that time, I would encourage you to cancel it, especially if it's tied to your main checking account where most of your money is deposited or it's the account you pay bills from," Detweiler says.
 
And if your credit or debit card is compromised in the future, she adds, contact your issuer immediately and ask for a replacement.
 
After a breach, Detweiler says, you should also check your credit reports to see whether anyone has been using your cards. You're entitled to receive at least one free credit report every 12 months from each of the three big credit bureaus (Equifax, Experian and TransUnion).
 
Go to AnnualCreditReport.com to order your reports; that's the government-sanctioned site.
 
Fraud Alerts and Credit Freezes
"If you see something suspicious, you may want to consider placing a fraud alert on your file," Detweiler adds. That's a flag placed on your credit files to tell lenders that they should take special precautions to ensure your identity before extending credit.
 
But Detweiler doesn't think you should place a credit freeze — preventing lenders from extending credit in your name — unless you know you've been a fraud victim. "A freeze is a huge hassle," she says.
 
My two cents: If you find mistakes on your credit report, contact the credit bureau directly. And be wary of other sites and services pushing "free" credit reports. They're typically trying to sell you something else or may even be cons to collect personal information.
 
No Need to Live Card-Free
Some of my friends vow to pay for purchases only with cash whenever possible. I think that's not necessary and not terribly realistic.
 
Nor is it in your best interest. To maintain a good credit history, keep your credit score high and snag the lowest loan rates and insurance premiums, you need to show that you manage debt wisely.
 
Instead, I say the best thing you can do is to review your bank and card statements regularly for possible fraud. And aim like the women in the Americans and Credit Cards survey to become debt-free.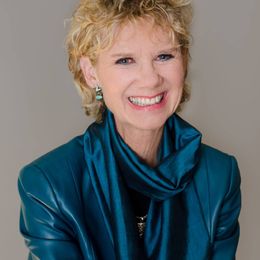 Kerry Hannon
is the author of Great Pajama Jobs: Your Complete Guide to Working From Home. She has covered personal finance, retirement and careers for The New York Times, Forbes, Money, U.S. News & World Report and USA Today, among others. She is the author of more than a dozen books including Never Too Old to Get Rich: The Entrepreneur's Guide to Starting a Business Mid-Life, Money Confidence: Really Smart Financial Moves for Newly Single Women and What's Next? Finding Your Passion and Your Dream Job in Your Forties, Fifties and Beyond. Her website is kerryhannon.com. Follow her on Twitter @kerryhannon.
Read More