Crowdfunding Sites That Help People in Tough Times
Social giving sites are growing, but some charge altruistic donors
It's one of life's unfathomable twists that a woman like medical researcher and physician Laura Napolitano, of San Francisco, is now at the mercy of one of medicine's cruelest scourges: early-onset Alzheimer's. Fortunately, one of the Internet's most useful inventions, social giving crowdfunding, is helping her and others who are dealing with tough life (and death) issues.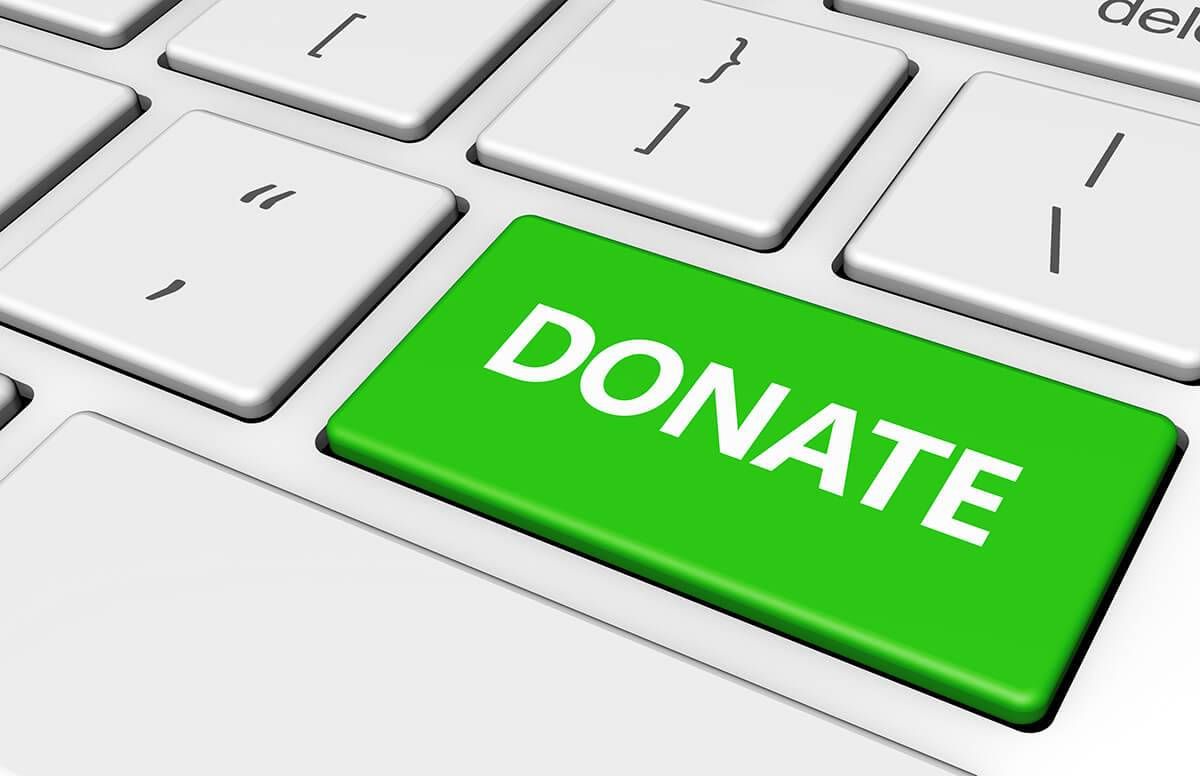 Three years ago, Napolitano and her spouse and son began noticing she was having difficulty completing previously routine tasks. At only 51, she received the devastating diagnosis. Napolitano went from working as director of clinical trials at a biotech company to requiring 24-hour supervision and help with basic tasks such as bathing.
Compassionate Crowdfunding
Because of the overwhelming financial and psychological burden of Napolitano's progressive disease, three of her college classmates set up a page on the "compassionate crowdfunding" site YouCaring.com, where they've raised nearly $21,000 of their $25,000 goal in just under a year.
"Laura was the primary breadwinner and they need financial assistance to provide Laura with the care and treatment she will need for many years to come," her friends wrote on their YouCaring page, which features a video of Laura, her spouse, Ingrid Mehlhorn, and the couple's 9-year-old son, Christopher. "Let's all help Laura and ease the burden on Ingrid and Christopher. It's what Laura would have done for us."
Beyond the financial assistance, Mehlhorn has been emotionally heartened by the support she and Christopher have received through the site. "It's refreshing to know that you're not by yourself as you navigate this," she said.
Crowdfunding Is Booming
Although a relatively new development, crowdfunding — in which people turn to the Internet masses to appeal for contributions to cover everything from cancer treatment to creation of a cat calendar — is big business. Globally, the crowdfunding industry raises more than $34 billion annually, a number projected to nearly triple to $93 billion by 2025, according to a World Bank study.
In social giving crowdfunding, donors target money to specific, personal charitable appeals. There are now more than 3,500 social giving platforms, like YouCaring, globally, according to the crowdfunding data-compilation firm NextGen Crowdfunding.
The charitable niche rose in response to the fraying of the social safety net and as a 21 century replacement for the church fundraiser, block party and hat-passing of earlier eras, experts said.
Social giving lets people exponentially expand their universe of potential donors beyond their own professional or social circles.
"Crowdfunding is helping people mobilize charitable donations from their communities — with 'communities' defined very broadly, said Richard Swart, NextGen's chief strategy officer, who added that Facebook is at the heart of most social giving campaigns.
Social Giving for End-of-Life Costs
The social giving niche lately has spawned sub-categories, including one whose sites are devoted to help raise end-of-life expenses.
For instance, ALittleHelp.com, sponsored by Legal & General America, parent company of William Penn Life Insurance, is targeted exclusively to help cover costs related to the death of a family member. After learning that "life insurance" was often an Internet search term used to research funeral and related costs, the company created the social giving platform to provide an altruistic edge to its business expertise and interests.
"We looked at some business models of others doing this, and frankly, we thought we could do better," said Troy Thompson, Legal & General America's senior vice president and chief actuary. ALittleHelp.com is restricted to memorial fundraising, "so that you're not seeing this type of activity alongside people raising money to go skydiving or anything of that nature," Thompson added. It's sensitive, it's celebratory, it's dedicated, and we think it's the right thing to do."
Launched in late October, the site has raised about $100,000 for more than 70 families, half of which has gone to recipients 50 and older.
It's Not All Altruistic
Facebook plunged into the social giving space in late March, launching "personal fundraisers," which let users appeal for money across six broad categories: education; medical; pet medical; crisis relief; personal emergency and funeral and loss. Facebook, however, takes a hefty 6.9 percent cut of money raised, plus a 30-cent credit card processing fee.
Mandatory fees are something sites like YouGiving technically claim to eschew, but many crowdfunding sites are motivated by more than benevolence.
YouCaring proudly proclaims in a banner headline "OUR CROWDFUNDING PLATFORM CHARGES $0," then slyly prompts donors to contribute an additional 5 percent to the for-profit company "to operate the site," a charge contributors must proactively opt out of when contributing if they don't want to pay it.
While ALittleHelp is free (except for a 30-cent credit card fee and a 2.9 percent PayPal fee to recipients when they withdraw the funds), it includes subtle marketing messages on the value of life insurance and the need for families to have a long-term financial plan to navigate issues like unexpected death.
"We did not want this in any way to come across as a sales pitch for life insurance because we're really trying to serve a different community," said Nicole Orders, director of digital media for Legal & General America. Thompson said the company understands "that those points of contemplation and reflection will happen, and it would be irresponsible for us to not allow them to access the tools that we have."
Those wanting to avoid surcharges or marketing messages can make direct contributions to individuals through PayPal, Observer media columnist Ryan Holliday has noted.
Holliday recounted being turned off by the 8.4 percent fee he paid on the Give Forward site (which has since merged with YouCaring) to contribute to a friend in need. For PayPal contributions, the donor and recipient must both have free accounts with the company, but there's no fee for transactions between friends and family.