Crowdfunding Successfully: A Guide for the Perplexed
Follow these 8 steps to raise money for your passion project
LeeAnn Dance, 53, plans to spend the summer prepping for her first donor-crowdfunding campaign. Her goal: To raise roughly $50,000 from the public to help make her first independent documentary. After speaking with this Washington, D.C.-based producer about the experience, I have some tips if you want to crowdfund a passion project.
As you may know, virtual fundraising campaigns on sites like Kickstarter, IndieGogo and Gofundme have been gaining in popularity with people raising money for a pet project or new business. But if you're trying to crowdfund money this way, you'll need savvy marketing and elbow grease to create a winner.
In Dance's case, crowdfunding is the next step in her quest to produce Feiga's Choice,  the first documentary about the pre-Holocaust Jewish massacres (known as the pogroms) in Eastern Europe. The story is told through the first-hand account of survivor Feiga Shamis, a Jewish mother of 12, driven by events to put two of her children in an orphanage and the daring rescue mission that saved those kids. (Full disclosure: my husband, Cliff Hackel, is her co-producer, co-director and editor on the film.)
Dance, an award-winning TV producer now running a boutique production company, has already invested some of her savings to finance the costs of shooting the film in Poland, Ukraine and South Africa. Now she's facing the harsh financial realities of how much money it takes to create a project of this scope without a big corporation's pockets supporting it.
I asked Dance why she'll soon crowdfund to raise capital. "I think that crowdfunding is a great way to build an audience and following for whatever you are doing," she said.
A few months ago, Dance began researching successful crowdfunding campaigns, consulting with fundraisers and attending a class on the topic. Her takeaway? "It's exciting, but really depressing, too." She's learned that crowdfunding takes a tremendous amount of time and energy and even then, there's no guarantee of success.
Here are eight ways to increase your chances of creating a knockout crowdfunding campaign without turning into a puddle:
1. Set an achievable goal.
"The amount is the most difficult question," said Morrie Warshawski, a fundraising consultant and author of Shaking the Money Tree: The Art of Getting Grants and Donations for Film and Video Projects and The Fundraising Houseparty: How to Party with a Purpose and Raise Money for Your Cause.
"There is not a science to it, but ask for what you really need so you can make something happen in the project," he said. "And ask for something that you think you realistically can get."
Guesstimate the size of the prospective number of people you'll ask for money and the percentage of that crowd who'll donate if you really hustle (definitely less than 25 percent). Then multiply that figure by $40 to $70; the average gift is around $70 and the most popular gift is $25, Warshawski said.
Dance has put her target at $50,000 to cover the costs of the film- and photo archival research and editing of the rough cut. It's far from the entire budget for her film. "The total figure might scare potential donors off," she said with a laugh. "Experts say 50K is high, but I have seen people do this. We need it, so I am going to try for it."
The most successfully-funded projects on Kickstarter (the largest crowdfunding site) raise under $10,000.
2. Choose the site whose fees and policies make the most sense for you.
Each of the big crowdfunding sites handles the funding process differently.
On Kickstarter, when people donate, their credit cards are charged. Once you reach your goal, Kickstarter takes 5 percent of the amount raised and you pay 3 to 5 percent for credit card processing. If you don't bring in all the money you set as your goal by the deadline, the pledges are canceled, contributors aren't charged and Kickstarter takes nothing. Sadly, there's a good chance this will happen. Kickstarter now has just a 38 percent success rate for all projects.
Indiegogo charges a 9 percent fee on the funds you raise, but if you reach your goal, you get 5 percent back — for an overall fee of 4 percent. Like Kickstarter, you pay 3 to 5 percent for credit card or PayPal processing. Unlike Kickstarter, pledges aren't canceled if you don't reach your goal.
Gofundme.com will deduct a 5 percent fee and a 3 percent processing fee from each donation. All the money you collect goes directly to you.
Dance is going with Indiegogo because she likes its fee structure and the site's policy that whatever you're pledged, you keep. "I would rather set the bar a little higher and get what we worked for rather than get nothing at all," she said.
3. Choose the best time to launch the campaign and the duration.
It's critical to pick the right time of year. "We're going to do September to avoid the summer, when everyone is away," said Dance. "I'm also going to schedule ours to start at the end of September after the Jewish holidays."
Another consideration is how long you want your campaign to last. Projects on Kickstarter can last one to 60 days. On Gofundme, your crowfunding effort will remain live until you choose to stop taking donations or remove the campaign; you can set a deadline with the 'All-or-Nothing' option. On Indiegogo, you're advised to set a campaign length of no more than 40 days, with the option of going for up to 60.
That said, 30 days is often recommended as an ideal timeframe. "You can keep the momentum going for that length of time," Dance said she was advised. "Anything longer is boring."
4. Gather a campaign team.
A successful crowdfunding campaign is not a one-woman or one-man game. Your team can consist of a handful of folks, perhaps even an intern from a local college. The idea is to have extra hands on deck to divvy up the duties.
"You and your team will be working every day," said Warshawski. "You're responding to every person who gives you any money. You are thanking them via an email or personal handwritten note. You're encouraging them to invite all their social media friends, especially Facebook friends, to donate."
Meantime, you're giving your supporters a URL link (to make it easy to share with friends), along with the language they can copy and past to use on Twitter, Google + and other social media with the tagline that says something like: "I just gave to this tremendous project, and you should too."
Plus, a successful campaign needs frequent updates on the crowdfunding page, your website and your social media sites to keep people interested.
5. Plan your donor perks with care.
There are obvious giveaways, like small thank-you gifts. But you might step it up and offer something special that's related to your mission. If you have, say a movie project, you could offer to give anyone donating $3,000 or more a private screening at their house.
Don't list all the perks at the beginning of the campaign, said Warshawski. List and seed as you go. When you're halfway through the campaign, add a new perk; you might find donors giving a second time to get it.
6. Develop a list of potential donors.
"The most important thing to know about crowdfunding is you have to have a crowd," said Warshawski. "That is where a lot of campaigns fail. You need at least 1,000 Facebook friends." Why Facebook? Mostly because the social network has a strong multiplier effect when people repost and share with their friends.
Dance has her work cut out for her. "We currently have an email database of about 500," she said. "Carole Dean, president of From The Heart Productions, the consultant who taught Dance's fundraising class, said: 'Oh you can't do anything with that. If you have 1,000 people in your email database, you can reasonably expect to raise $4,000.'" Dance has since started ramping up her Feiga's Choice Facebook page followers, which was recently up to 893 Likes.
7. Promote your project ahead of time.
To drum up interest in your project, it's essential to do ancillary things outside the campaign months before starting a crowdfunding campaign. Do podcasts. Create blogs or be interviewed on blogs. Generate future online and print articles about yourself and your project. Deliver lectures and in-person presentations. Do other fundraising activities linked to your campaign, like house parties.
"You go old school while you are doing new school at the same time," Warshawski said. "They feed off of one another. It's good symbiosis."
8. Raise crowdfunding money privately before you start asking publicly.
There's got to be money in your crowdfunding cup ahead of time. Like any good busker knows, to get people to commit, you must show that others have ponied up already and believe in you.
Dean told Dance to have 30 percent of her goal already pledged by donors before launching her campaign. That means, if you want to raise $30,000 you need $10,000 committed in advance. The idea is that you have your funders ready to donate their online contributions to your crowdfund campaign as soon as it launches.
"The first three days are critical to a campaign's success, and people want to see that there is this groundswell and then they will jump on the bandwagon," said Dance.
Fully aware that reaching her lofty $50,000 goal might be a stretch, Dance is eager to get going. "I want to dismiss the depressing fundraising statistics because I don't like them — there are always exceptions," she said. "Why not try it?"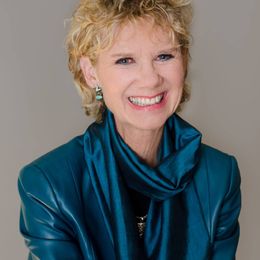 Kerry Hannon
is the author of Great Pajama Jobs: Your Complete Guide to Working From Home. She has covered personal finance, retirement and careers for The New York Times, Forbes, Money, U.S. News & World Report and USA Today, among others. She is the author of more than a dozen books including Never Too Old to Get Rich: The Entrepreneur's Guide to Starting a Business Mid-Life, Money Confidence: Really Smart Financial Moves for Newly Single Women and What's Next? Finding Your Passion and Your Dream Job in Your Forties, Fifties and Beyond. Her website is kerryhannon.com. Follow her on Twitter @kerryhannon.
Read More