The Cure for Working-at-Home Loneliness
Co-working spaces offer community, collaboration and coffee
Being self-employed and working at home comes with plenty of perks — flexible hours and a short commute, for two. But it can get pretty lonely, especially if you're over 50 and your neighbors aren't home during the day. Coffeeshops? They're fine, but often noisy.
 
That's why co-sharing workspaces, where solopreneurs set up shop and either work independently or collaboratively, are becoming more and more popular. If you're a 50+ self-employed freelancer, contract worker, tech warrior, independent worker or small business owner employed either full-time or part-time in Unretirement, you might want to find one (though they're not for everyone, as this New York Times article from a former co-workspacer noted).
 
Wireless, Zen Garden and Bonding
Walking into CoCo Minneapolis, as I did recently, the work buzz is low but unmistakable. The co-sharing workspace is housed on the historic trading floor of the old Minneapolis Grain Exchange in, of course, Minneapolis, Minn. The trading boards still line one wall of the 20,000-square-foot facility, but the giant trading floor is now a maze of worktables, whiteboards and lounge chairs with high-speed wireless, a zen garden and other hallmarks of creative, entrepreneurial enterprises.
(MORE: 10 Tips for Senior Entrepreneurs)
 
A sign near the entrance notes that among its 800 members, nearly half are solopreneurs and about a third are small businesses and startup founders. Some, like Jeffrey Brown, 67, are serial entrepreneurs; Brown's now conjuring up a business that'll use IT tricks to lower immigrants' cost of remitting money back home to Mexico and elsewhere. "CoCo keeps me young," says Brown. "It keeps my brain working when I get to interact with all kinds of people, all ages and gender and ethnicity."
 
Co-working communities like CoCo are popping up all over the country. The Internet and mobile technology allow for the flexible sharing of space and The Great Recession led landlords to write low-cost leases to co-working entrepreneurs during the downturn.
 
Not Just for Young Techies
You may think of co-working as something reserved for high-tech Millennial entrepreneurs designing the next big thing or, at least, another app. But the reality is that all kinds of businesses share space and the offices are generationally diverse. After all, the self-employment rate among workers 65+ is 24 percent compared to 8 percent for people 25 to 49, according to the AARP Public Policy Institute. 
(MORE: How to Declare Your Work Independence)
 
"We have more of all kinds of demographics showing up every day," says Alex Hillman, co-founder of Indy Hall, a co-working space in Philadelphia, Pa. "The people who are drawn to our community are pretty universally curious and generous."
 
Most co-work spaces offer similar amenities: Decent coffee, tables, chairs, high speed Internet and a sense of community. After that, the locations are idiosyncratic, ranging from a couple of rooms and a handful of solopreneurs in a Victorian mansion to business incubators with thousands of square feet in former industrial warehouses.
 
The cost to become a member varies, too; often, you can pick the pricing plan that fits your schedule. Spark JH, a 2,000-square-foot operation in downtown Jackson Hole, Wyo., charges $190 a month, plus extra for additional services. CoCo's members can pay $350 a month for 24/7 access or $180 a month for three days a week from 8 am to 5 pm.
 
The folks who run co-working spaces often take a somewhat romantic view of their offerings.
(MORE: What Over-50 Entrepreneurs Say About Going Solo)
 
"Members are called 'café members' because we pull them out of cafés," says Jeremy Neuner, a co-founder of mostly California-based Next Space. "We also think a little bit about what is the old-school version of nineteenth-century Europe. Cafés were the gathering places. Revolutions begin in cafés. So that's part of what we're trying to tap into as well, the notion that if you put people in a cool place and you give them all the free coffee they can possibly consume, that cool things will start to happen."
 
Getting Inspired With Fellow Co-Workers
Cool is nice, but the big draw of co-working is the prospect for community.
 
Sarah Lutman, head of Lutman & Associates in St. Paul — a practice largely focused on consulting with nonprofit cultural groups — organized a six-month co-work experiment at the Minneapolis Institute of Arts. She liked the opportunities for exchanging ideas created by a shared workspace populated with social and cultural entrepreneurs. "I want to know what other people are working on and I want to share what I am working on," she says.
 
Bill Jacobson, co-founder of WorkBar, a co-work business in Boston and Cambridge, Mass., shares that view. "Innovation often comes from out of the blue," he says. "I want to be around other people to get inspiration."
 
At CoCo, Brown shares space with Dan Wallace, 55, and Kris LaFavor, 54. Wallace is a brand strategist with two consulting firms, Ideafood and Goodsigns; LaFavor is a designer who runs Design Ahead. They've known each other for years and often collaborate on projects. "We are always playing off each other," says Brown.
 
The trio has gone on "innovation vacations" together, attending South by Southwest in Austin, Texas and Berkshire Hathaway's "Capitalist Woodstock" in Omaha, Neb. (When I met them at CoCo, rubber duckie versions of Berkshire Hathaway investing legends Warren Buffett and Charles Munger were staring at me.)
 
LaFavor worked out of her home for a long time, but eventually realized she needed to get out more. She learned an additional advantage of co-working when her company hit a rough patch during the recession and lost some big clients. LaFavor's CoCo contacts helped her rebuild the business. "I am now at the point where I need to bring in help," she says.
 
How to Find or Start a Space
Intrigued by the co-working idea?
 
If there are collaborative workspaces where you live, spend some time checking out the possibilities to find the right fit. Some have a corporate vibe; others are low-key affairs with battered furniture, relying on members' sweat equity to stay open.
 
The bonds of community vary widely, too. There are co-working spaces that nurture connections with everything from member presentations to happy hours to on-site classes. Others are more laissez faire, letting inhabitants find their own way.  
 
You can research the trend at the League of Extraordinary Coworking Spaces, an online portal created by six of the larger operators. And check out the Coworking Google Group.
 
You might even think about starting your own co-working enterprise. Seriously. Indy Hall's Hillman offers on his website, Dangerouslyawesome.com, plenty of practical advice about how to open and grow a vibrant work community — along with pitfalls to avoid.
 
Co for it!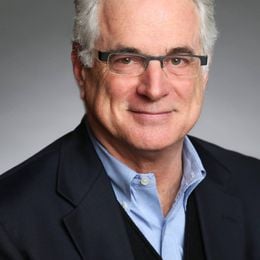 Chris Farrell
is senior economics contributor for American Public Media's Marketplace. An award-winning journalist, he is author
 of the books Purpose and a Paycheck:  Finding Meaning, Money and Happiness in the Second Half of Life and Unretirement: How Baby Boomers Are Changing the Way We Think About Work, Community, and The Good Life.
Read More