Deal With the Tiring Effects of Chemotherapy
There are things you can do to feel less fatigued while undergoing treatment
By

National Institutes of Health
Chemotherapy can make you tired.
So can other things like anemia, which is a low red blood cell count.
Being depressed or in pain, taking certain medicines, or having trouble sleeping can also make you feel tired.
Make a plan to feel less tired.
Do less. Let others help you.
    Do activities that are most important first.

    Ask others for help.

    Take time off from your job, or work fewer hours.

Tell your doctor or nurse if:
    You are not able to do your normal activities

    You are still very tired, even after resting or sleeping

Eat and drink well.
    Make healthy foods when you feel well. Freeze them to eat later.

    Eat 5 or 6 small meals during the day to keep up your strength, instead of 3 big meals.

    Most people need to drink at least 8 cups of water a day. Keep water with you and take small sips during the day.

Be as active as you can.
    Try to exercise every day. Even 15 to 30 minutes a day can help give you energy.

    Take a walk or ride an exercise bike every day.

    Ask your doctor or nurse about other exercises that can help. Stretching, yoga, or Tai Chi help some people.

Take time to rest.
    Listen to your body. Rest when you feel tired.

    Try to take short naps that are 1 hour or less, during the day.

    Make a bedtime routine. Bathing or listening to music before you go to sleep may help you relax.

    Sleep at least 8 hours every night.

Questions to ask your doctor or nurse:
    What problems should I call you about?

    What medicine or treatments can help me?

    What foods and drinks are best for me?

    How much liquid should I drink each day?

    What exercises can help me feel better?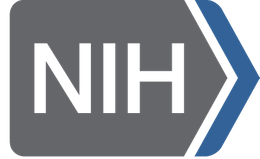 By

National Institutes of Health
The National Institutes of Health, a part of the U.S. Department of Health and Human Services, is the nation's medical research agency — making important discoveries that improve health and save lives. NIH is the largest single source of financing for medical research in the world, seeking new ways to cure disease, alleviate suffering and prevent illness. By providing the evidence base for health decisions by individuals and their clinicians, NIH is empowering Americans to embrace healthy living through informed decision-making. NIH is made up of 27 institutes and centers, each with a specific research agenda, focusing on stages of life, like aging or child health, or particular diseases or body systems.