5 Smart Ways to Deal With Workplace Stress
How adopting a positive outlook can be good for your career
Feeling stressed at work? Sorry to say, you're in excellent company. According to an American Psychological Association survey, Americans are more stressed than at any time during the past decade.
But I'm happy to share five helpful coping strategies I picked up from two experts while attending the recent Indeed.com conference on hiring trends. I think they'll help you feel less anxious and more productive on the job; they might even help you earn more money.
The experts are Stanford health psychologist and author of The Upside of Stress, Kelly McGonigal, and positive psychology researcher and author of Broadcasting Happiness, Michelle Gielan, who is founder of the Institute for Applied Positive Research.
Their advice:
1. Shift the way you think about stress. Most of us think of our bodies' response to stress — sweaty palms and racing heartbeat — as a problem. But studies show that when people are taught to view their bodies' stress response as helpful (that racing heart isn't nerves, it's supplying needed oxygen to boost performance) they are less stressed-out and more confident.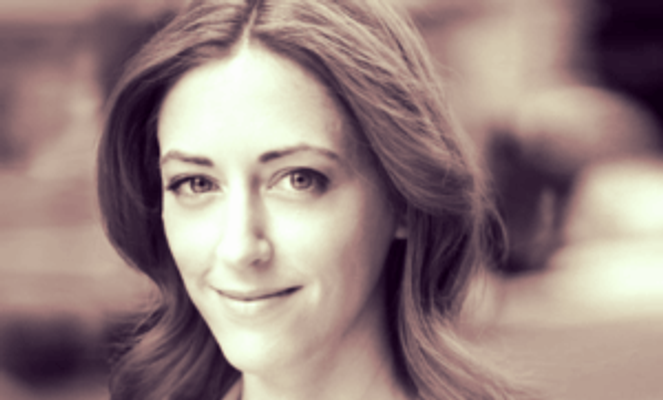 When participants in a study by Gielan and her husband Shawn Achor (CEO and co-founder of Goodthink), along with researchers from Yale University, embraced a more positive mindset about stress, they experienced a 23 percent drop in stress-related symptoms, like headaches, backaches and fatigue.
By changing the meaning you give to your stress symptoms, you'll change the way your body reacts. It sounds like wishful thinking, but this really is a case of mind over matter.
So the next time you start stressing as you, say, walk into a job interview, try reminding yourself that this is a good sign, not an indicator of weakness. "By choosing a different mindset, you can switch from paralysis to action," says McGonigal.
Admittedly, this mind shift can take a while to fully take hold. To facilitate the process, I strongly recommend you check out McGonigal's wildly popular TED talk, How to Make Stress Your Friend.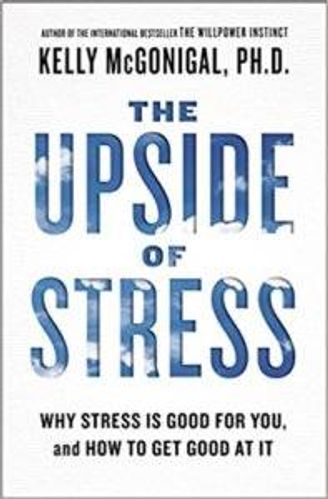 2. Focus on helping others. Studies indicate that one of the best ways to reduce stress is to focus on others. When we are stressed, our bodies release the hormone oxytocin (dubbed the cuddle hormone) and that, in turn, stimulates our desire for social connection. As a bonus, oxytocin is a natural anti-inflammatory that helps the heart recover faster from stress.
McGonigal calls this the "tend and befriend" response — a healthy stress response that helps us shift our focus from what we can't control, to what we can. It's one of the reasons we saw such a dramatic upswing in people helping others in the highly stressful days following the 9/11 tragedy.
To use this strategy in the workplace, seek out opportunities to mentor. Mentoring increases your feeling of connection to your colleagues and brings more meaning to your daily routine. But it's not just a feel good proposition – it's beneficial to your career as well.
Gielan said that how you support your colleagues at work is one of the three greatest predictors of long-term levels of career success. Her research found that people who score in that top quartile of what's known as "support provision" are 40 percent more likely to get a promotion than people who score in the lowest quartile.
Another idea: Take the time to express thanks at work. Gielan recommends starting your day by sending a quick two-minute email showing a colleague your appreciation or praising him or her. Your network will appreciate your thoughtfulness. And, it's a good way to get your day started on a positive note by reminding yourself that you have many colleagues who support you.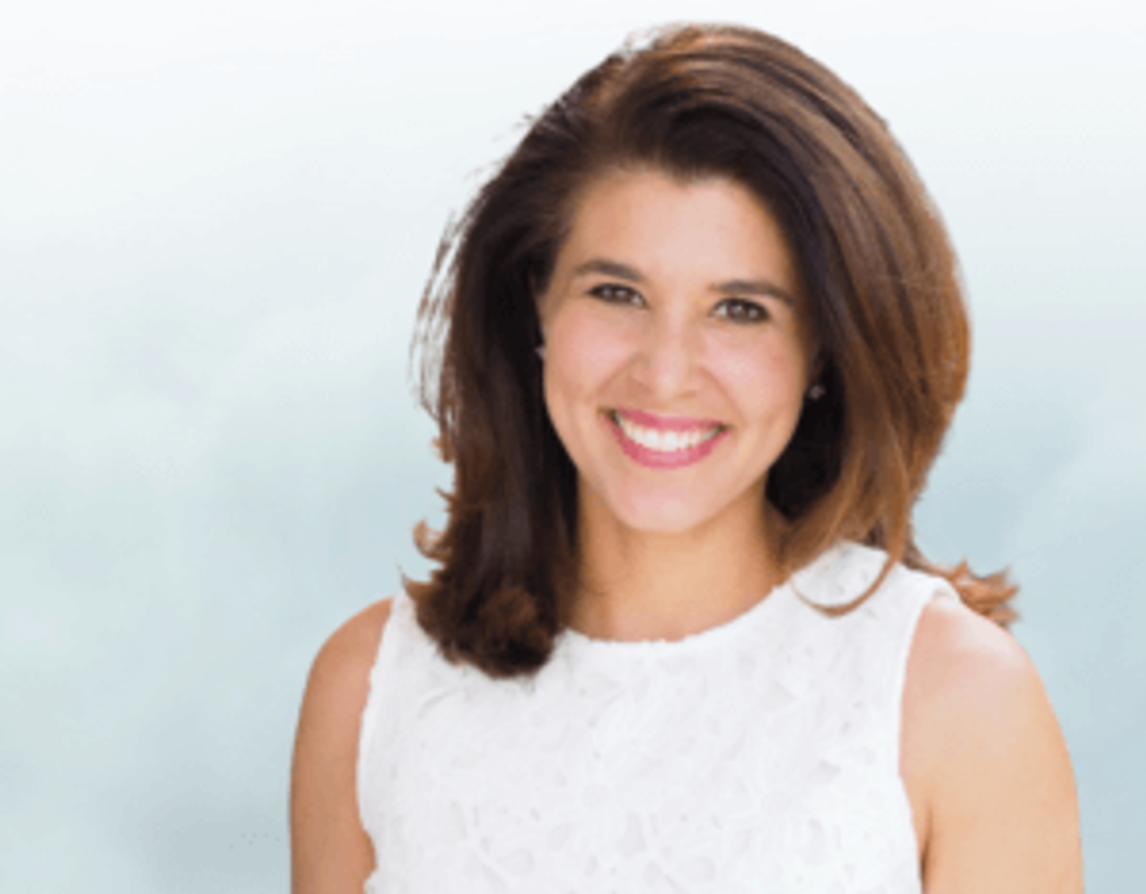 3. Start work conversations by saying something positive. People have been raised to match the mood of those they are talking to, so when you begin a conversation with something positive, you improve the chances the other person will respond with something positive, too. Gielan calls this technique a "Power Lead" and says it helps push your brain into a high-performance zone with just a few words.
Give it a try the next time you walk into a staff meeting. Instead of kicking things off by, for instance, complaining about the horrible commute, mention something positive — your co-worker's attractive outfit or the recent upswing in sales results. By setting a positive tone, you'll encourage more productive conversations and help reduce your stress levels as well as stress of those around you.
It could even help you earn more on the job. Gielan cited a study conducted at MetLife, where optimistic salespeople outsold their pessimistic counterparts by a whopping 37 percent.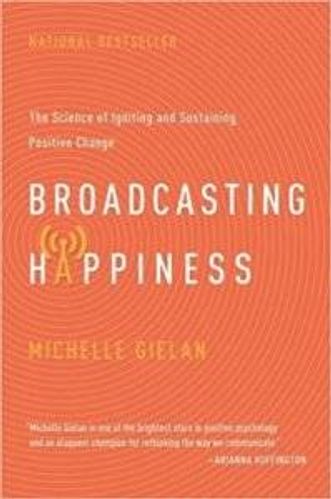 4. Turn off news alerts. That's an easy, but effective, way to reduce stress. Gielan (a former CBS News broadcaster) says that research has found people who listened to just three minutes of negative news in the morning had a whopping 27 percent greater likelihood of reporting their day as being unhappy six to eight hours later than those who didn't. So shut off those automatic notifications to your phone and limit your access to news sites on your computer until the end of the day.
Don't worry about FOMO (fear of missing out). If there's anything really important happening, you'll hear about it soon enough.
 5. Focus on your "Now Step." To reduce the stress caused by feeling stuck at work, find the smallest meaningful action you can take immediately to solve a problem. "Brains get stuck thinking about the problem rather than concentrating on the action-solving stage," says Gielan. "By taking a step forward and getting that win, you can help your brain move on to the next crucial steps."
Next Avenue Editors Also Recommend: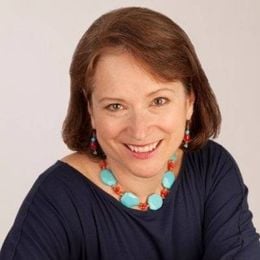 Nancy Collamer
, M.S., is a semi-retirement coach, speaker and author of Second-Act Careers: 50+ Ways to Profit From Your Passions During Semi-Retirement. You can now download her free workbook called 25 Ways to Help You Identify Your Ideal Second Act on her website at MyLifestyleCareer.com (and you'll also receive her free bi-monthly newsletter).
Read More