A Trail of Death at Nation's Surgery Centers
A push to cut costs and boost profits led to dire consequences for some patients
(A longer version of this story appeared previously on Kaiser Health News. A team of journalists based in California, Indiana, New Jersey, Florida, Washington, D.C., and Virginia worked to tell this story in a partnership between Kaiser Health News and USA TODAY Network.)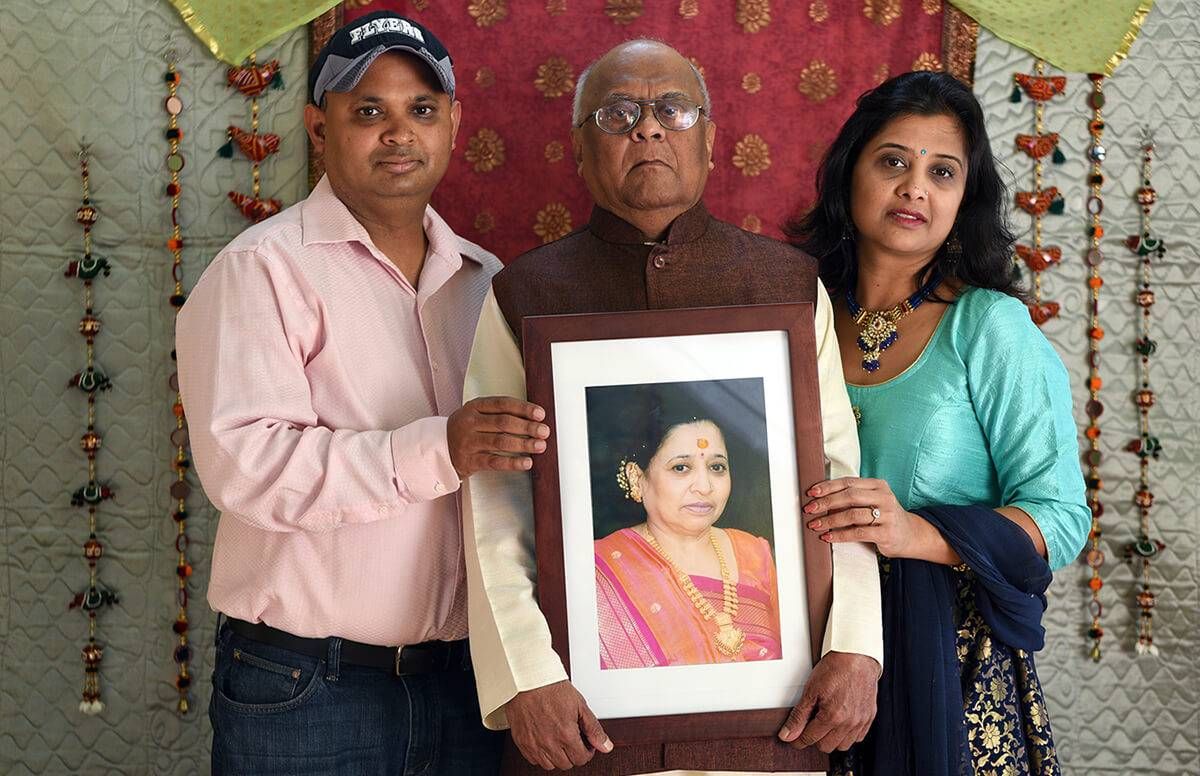 The surgery went fine. Her doctors left for the day. Four hours later, Paulina Tam started gasping for air. Internal bleeding was cutting off her windpipe, a well-known complication of the spine surgery she had undergone.
But a Medicare inspection report describing the event says that nobody who remained on duty that evening at the Northern California surgery center knew what to do. In desperation, a nurse did something that would not happen in a hospital. She dialed 911.
By the time an ambulance delivered Tam to the emergency room, the 58-year-old mother of three was lifeless, according to the report.
If Tam had been operated on at a hospital, a few simple steps could have saved her life. But like hundreds of thousands of other patients each year, Tam went to one of the nation's 5,600-plus surgery centers.
Outnumbering Hospitals
Such centers started nearly 50 years ago as low-cost alternatives for minor surgeries. They now outnumber hospitals, as federal regulators have signed off on an ever-widening array of outpatient procedures in an effort to cut federal health care costs.
Thousands of times each year, these centers call 911 as patients experience complications ranging from minor to fatal. Yet no one knows how many people die as a result, because no national authority tracks the tragic outcomes.
An investigation by Kaiser Health News and the USA TODAY Network has discovered that more than 260 patients have died since 2013 after in-and-out procedures at surgery centers across the country. Dozens of people — some as young as 2 — have perished after routine operations, such as colonoscopies and tonsillectomies.
Reporters examined autopsy records, legal filings and more than 12,000 state and Medicare inspection records, and interviewed dozens of doctors, health policy experts and patients throughout the industry, in the most extensive examination of these records to date.
Results of the Investigation
The investigation revealed:
Surgery centers have steadily expanded their business by taking on increasingly risky surgeries. At least 14 patients have died after complex spinal surgeries like those that federal regulators at Medicare recently approved for surgery centers. Even as the risks of doing such surgeries off a hospital campus can be great, so is the reward for physicians. Doctors who own a share of the center can earn their own fee and a cut of the facility's fee, a meaningful sum for operations that can cost $100,000 or more.
To protect patients, Medicare requires surgery centers to line up a local hospital to take their patients when emergencies arise. In rural areas, however, centers can be 15 or more miles away. Even when the hospital is close, 20 to 30 minutes can pass between a 911 call and arrival at an ER.
Some surgery centers are accused in lawsuits of overlooking high-risk health problems and treating patients who experts say should be operated on only in hospitals, if at all. At least 25 people with underlying medical conditions have left surgery centers and died within minutes or days. They include an Ohio woman with out-of-control blood pressure, a 49-year-old West Virginia man awaiting a heart transplant and several children with sleep apnea.
Most operations done in surgery centers go off without a hitch. And surgery carries risk, no matter where it's done. Some centers have state-of-the-art equipment and highly trained staff that are better prepared to handle emergencies.
But Kaiser Health News and the USA TODAY Network found more than a dozen cases where the absence of trained staff or emergency equipment appears to have put patients in peril.
Industry: 'No Data' Surgery Centers Are Less Safe
Many in the health care field — from doctors to private insurance companies to Medicare — have dismissed the mounting deaths as medical anomalies beyond the control of physicians.
USA TODAY Network and KHN reporters contacted 24 doctors and surgery center administrators about patient deaths and none would answer questions about what went wrong, citing patient privacy laws, or referring reporters to attorneys. Responding to lawsuits around the nation, surgery centers have argued that fatal complications were among the known outcomes of such surgeries. Two centers blamed patients for negligence in their own demise.
Bill Prentice, chief executive of the Ambulatory Surgery Center Association, declined to speak about individual cases but said he has seen no data proving surgery centers are less safe than hospitals.
"There is nothing distinct or different about the surgery center model that makes the provision of health care any more dangerous than anywhere else," Prentice said. "The human body is a mysterious thing, and a patient that has met every possible protocol can walk in that day and still have something unimaginable happen to them that has nothing to do with the care that's being provided."
Doctors Who Profit
The explosive growth of surgery centers — which receive $4.1 billion a year from Medicare — has taken place under circumstances some medical experts consider unseemly.
Federal law allows surgery center doctors — unlike others — to steer patients to facilities they own, rather than the full-service hospital down the street. In some cases, doing so could increase the risk to a patient, but double a physician's profits.
Prentice said physician ownership of surgery centers is a good thing.
"The physicians who practice there are responsible for everything that happens in that surgery center from the moment the patient walks out of their car in the parking lot to the moment they leave," he said.
But several studies have shown that surgery center doctors who are owners perform operations more frequently. And in lawsuits across the country, surgery center doctors have been accused of taking risks with patients.
The Role of Medicare in Centers' Expansion
Medicare helped drive the expansion of surgery centers when it began paying for procedures in 1982.
Then in 1993, Congress encouraged doctors to open surgery centers by exempting them from the second Stark Law, which prevents doctors from steering patients to other businesses they own.
Doctors-turned-entrepreneurs drove early growth, urging their patients to give the centers a chance. Seeing lucrative elective surgeries moving away, hospitals increasingly bought centers of their own. Last year, insurance giant UnitedHealth Group spent $2.3 billion buying a national surgery center chain.
The centers have been popular with patients, who enjoy the convenience and personalized care. Doctors say they like the ease of planning operations without unexpected trauma surgeries upending the schedule. And surgery centers have thrived even as hospitals have battled to contain the spread of infections.
Today, there are 5,616 Medicare-certified centers. The expansion has come despite lingering safety concerns. In 2007, Medicare noted that surgery centers "have neither patient safety standards consistent with those in place for hospitals, nor are they required to have the trained staff and equipment needed to provide the breadth of intensity of care. …" Some procedures are "unsafe" to be handled at surgery centers, the report concluded.
Preparation Under Par
Patients enter hospitals with heart attacks, gunshot wounds and traumatic injuries. There, doctors and nurses become skilled at saving lives in emergencies.
Doctors in surgery centers may excel at the procedures they perform most often. But the centers aren't always prepared and sometimes struggle in a crisis, according to a review of Medicare records and more than 70 lawsuits.
Health inspectors working on behalf of Medicare have discovered 230 lapses in rescue equipment or training regulations at surgery centers since 2015.
Colonoscopy Gone Bad
In an ongoing lawsuit against her and the center, anesthesiologist Dr. Yoori Yim testified that she came up empty-handed on Dec. 23, 2015, when grappling to find the right-sized airway tube to save a patient who had stopped breathing.
Rekhaben Shah, 67, had come to Oak Tree Surgery Center in Edison, N.J., for a simple colonoscopy. Yim tried a variety of methods to help Shah breathe, with limited success. From the moment Shah stopped breathing on the operating table, 33 minutes passed before a paramedic effectively inserted a breathing tube, according to medical and EMS records.
Paramedics responding to the center's 911 call had to use a video GlideScope to see inside the patient's throat, equipment the surgery center didn't have, court testimony says.
By then it was too late. Shah was removed from life support at a nearby hospital on Christmas Day.
Neither Yim nor the center returned calls for comment. In court records, an expert for the surgery center said Shah's airway was obstructed and was cleared around the time the paramedics arrived. He said the GlideScope is not required in New Jersey, nor would it likely have made a difference. An expert for Yim, however, said her actions were appropriate and if a GlideScope had been at the center, "we would probably not be discussing this case at all."
Barriers for Emergency Workers
When emergency crews arrive, surgery centers are not always prepared to receive them.
In Yim's case, paramedics testified that she refused to move away from Shah and allow them to attempt lifesaving measures.
In Florida, paramedics who rushed to a surgery center after its usual operating hours hit a locked door while a patient inside gasped for breath. The 55-year-old remains in a vegetative state.
Lindy Washburn of The (Bergen County, N.J.) Record and NorthJersey.com contributed to this report.