This Just Might Be the Definitive Boomer Soundtrack
'Anatomy of a Song' gives an oral history of the tunes we'll never forget
Some of us were hooked at an early age. I was 7 when the moment came. My older sister had the kitchen radio tuned to an AM music station when a song with swagger began to fill the room:
I'm the type of guy who will never settle down
Where pretty girls are, well, you know that I'm around
I kiss 'em and I love 'em cause to me they're all the same
I hug 'em and I squeeze 'em they don't even know my name
They call me the wanderer Yeah the wanderer, I roam around, around, around ...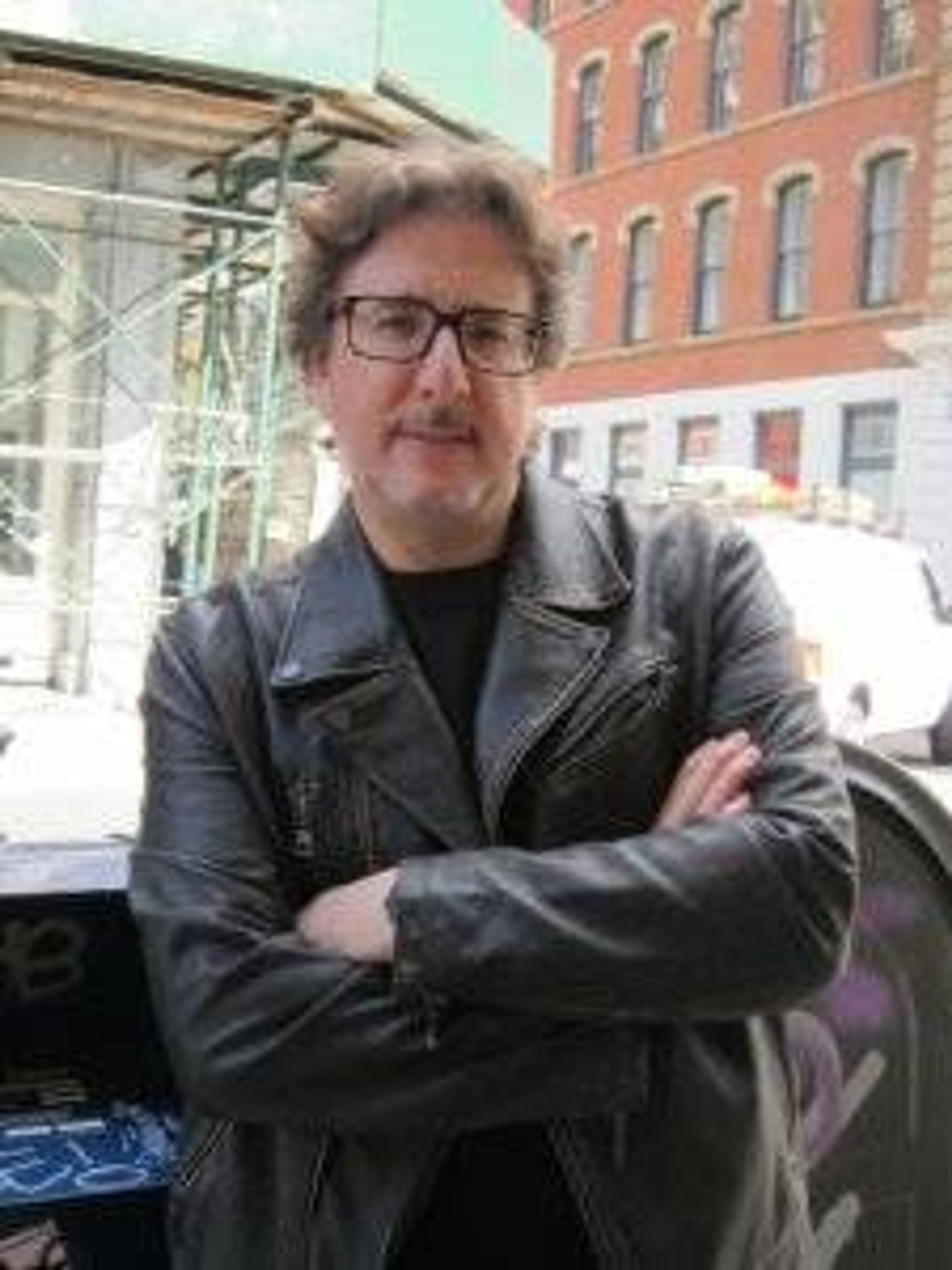 The lyrics sailed way over my head, but Dion's catchy doo-wop clicked with me somehow, and The Wanderer became my introduction to the music that became the soundtrack of a generation. These songs shaped the coming of age of boomers and burrowed deep into our memory banks.
These days, I am mystified by the fact that while I can't recall my morning's breakfast, I can instantly call up the lyrics and sing along to songs I heard on the radio 40 or 50 years ago. Or at least I was until I talked to Marc Myers, who has compiled his Anatomy of a Song columns for The Wall Street Journal into a new book called Anatomy of a Song: The Oral History of 45 Iconic Hits That Changed Rock, R&B and Pop.
"Songs that have staying power for 25 years were crafted to be addictive," Myers says. "Their whole reason for being was to get under your skin and have you buy them."
A Love Affair
He calls his book "a love story of music."
"Like many boomers, I slept with a transistor radio underneath my pillow," he says. "Music was at the center of our lives because there were fewer distractions."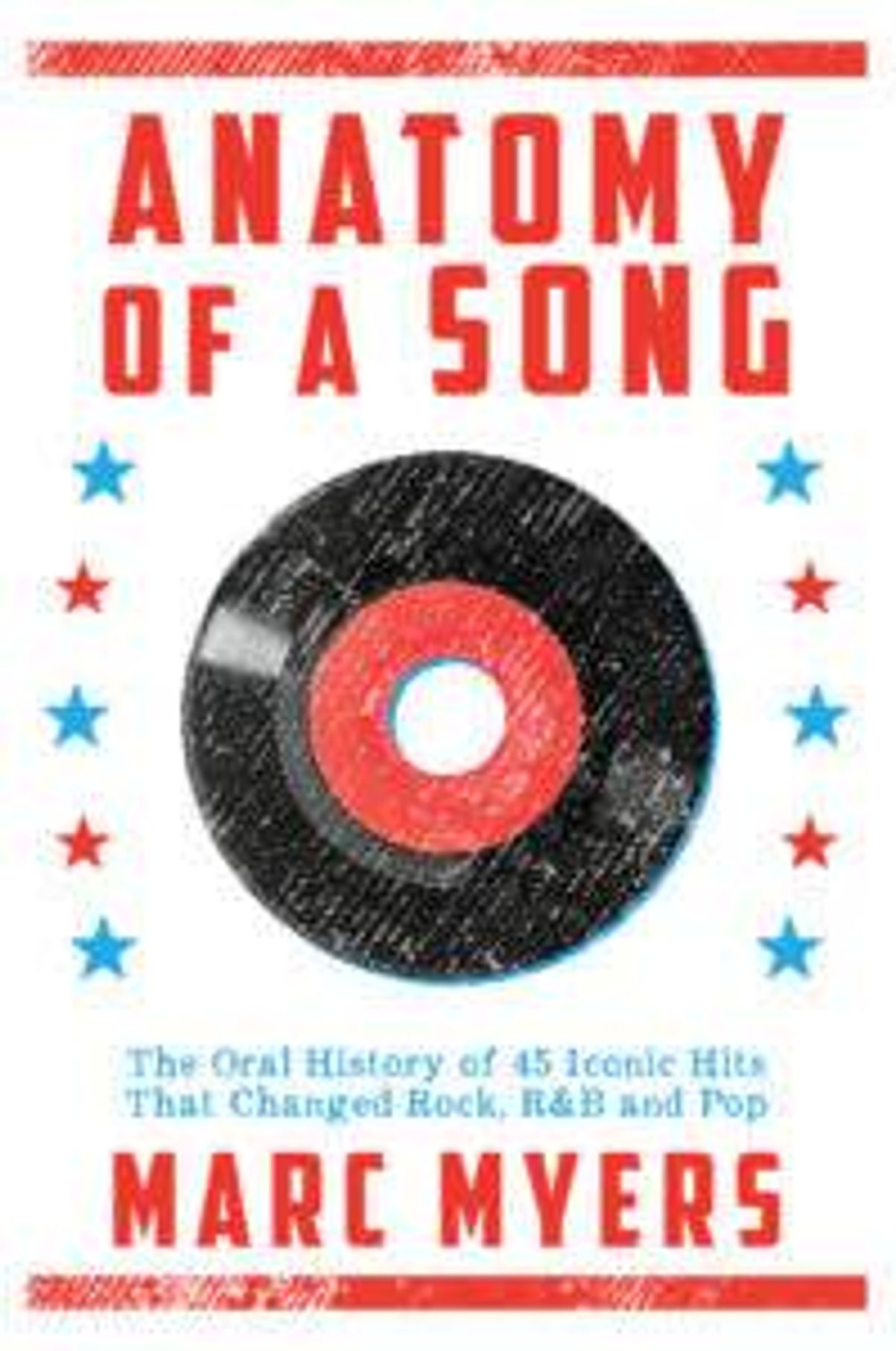 Choosing a 45-song jukebox from among the thousands of songs across several genres may seem a daunting task, but it was apparently pretty easy for Myers.
"I picked songs that meant something to me, influenced a movement or they came about when technology changed."
Myers also needed interviews. He couldn't get Paul McCartney, Bob Dylan or David Bowie. But he did talk with Mick Jagger, Stevie Wonder, Grace Slick and Jimmy Page, among scores of others.
He begins with Lawdy Miss Clawdy by Lloyd Price in 1952 and ends with R.E.M's Losing My Religion in 1991. In between, you'll find in chronological order Please Mr. Postman by the Marvelettes, Dock of the Bay by Otis Redding, Light My Fire by the Doors and Mercedes Benz, the last song Janis Joplin recorded before her untimely death.
Myers suggests readers listen along as they read each oral history in the book (and he's created a Spotify playlist to accompany it).
https://play.spotify.com/user/groveatlantic/playlist/13EJyAhXrgVY8t1vpXRNhl
Each song lasts about as long as it will take you to read about how the songs were born and built. John Fogerty reveals that the chord riff of Proud Mary was based on the opening of Beethoven's Fifth Symphony. The Four Tops' Reach Out I'll Be There" was inspired by Bob Dylan's style of singing. And if not for the $36 price, Dion would have bought a seat on the plane that went down in Iowa in 1959, killing Buddy Holly, Ritchie Valens and J.P. Richardson "The Big Bopper."
The Great Escape
Myers' love affair with rock music began when a girl who had a crush on him in second grade gave him a paper bag filled with "all this Beatles stuff, including the 45 of She Loves You.
"Back then, music was front and center. You put a needle on a vinyl disc, sat in the living room and stared at a pair of speakers," Myers says. "Today, through technology, music is largely a secondary backdrop to whatever you're doing — exercising at the gym, or if you're working, you have iTunes on. Music wasn't portable then, it wasn't available on your typewriter when you worked."
Music was a break — an oasis.
"If your parents were fighting at home or you were getting beat up in school, you could go to your room, listen to the 45 and be taken away from all that. Music was a treehouse you could escape to," Myers says. "There was a tranquility to it."
But while there is a quintessential boomer music experience, Myers insists there's no quintessential boomer song.
"It's impossible because this is the anatomy of a generation. It's like asking me which bone in your body is the most important bone. If you say the third rib or spine and remove it, then all the other bones fall apart," he says. "The anatomy all hangs together because it all works together."
Healing Powers
I thought of Myers' book — and the hold these songs have on me — as I listened to a recent Marketplace report on public radio that helped explain the power of music that is embedded in our memory. (You can listen to it below.)
A Texas nonprofit called MUSIC Project has begun substituting music for psychotropic medications for some dementia patients and discovered a 60 percent drop in patient falls. The drugs often make the patients groggy and less coordinated. The patients' families draw up music playlists that will help transport their family members back to their youth.
Bob Duke, who heads the division of music and human learning at the University of Texas, told Marketplace, "We know when people listen to music, there are actual physical responses that come about." One dementia patient who typically just stared at the ground began to look around the room when an iPod containing tunes by Elvis, Patsy Cline and the Beatles was substituted for her meds.
An oasis still.
Richard Harris
is a freelance writer, consultant to the nonprofit iCivics, former producer of NPR's "All Things Considered" and former senior producer of "ABC News Nightline with Ted Koppel." Follow him on Twitter @redsox54.
Read More