Dementia Diagnosis: When Do You Go Public?
There's much to consider about disclosing your condition
Post-Its had become an essential tool for Dale Rivard.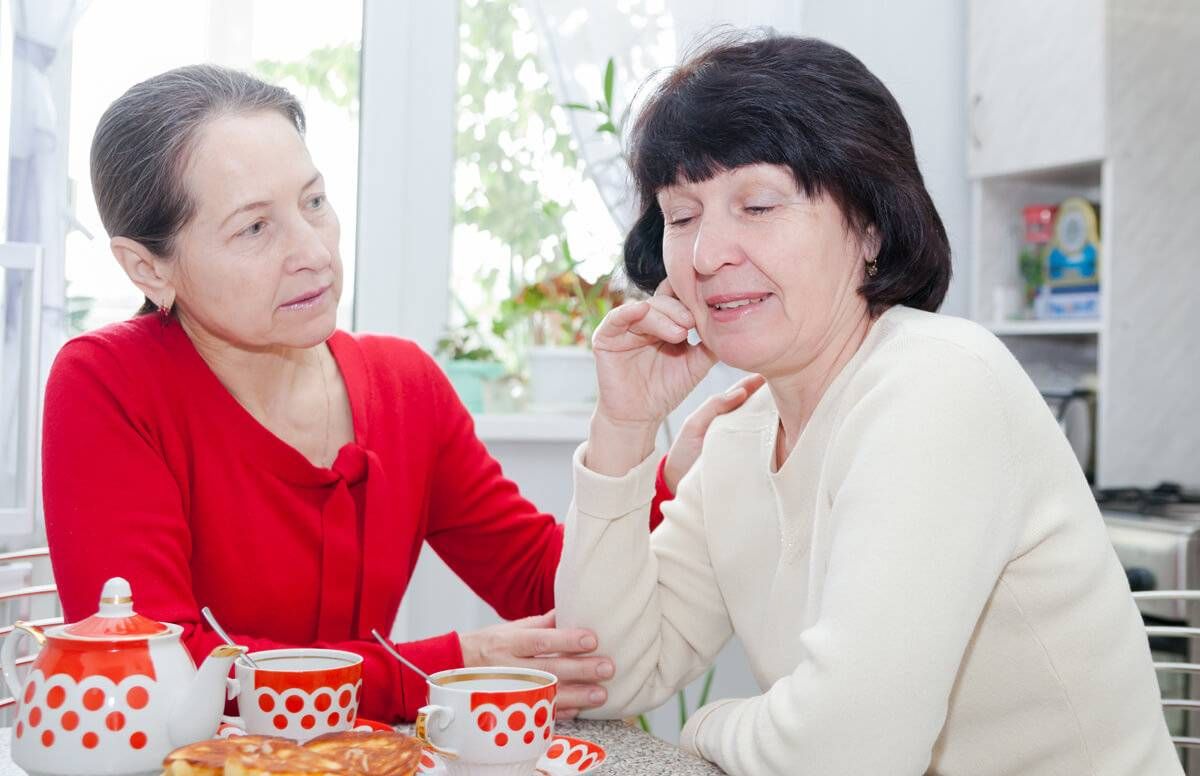 As a veteran assistant state's attorney in Grand Forks, N.D., Rivard found that he was increasingly relying on the sticky notes to track the multiple details associated with his job as a prosecutor. He used them to remind himself of details connected to his cases and the particulars of the clients, witnesses and judges with whom he interacted.
"I felt like I was operating in a fog. I couldn't concentrate and I had a hard time grasping new information," Rivard says. "My doctor thought it was stress from being in court every day."
At 58, Rivard began seeking answers, with several rounds of testing and referrals to specialists. It took a year for them to pinpoint the source of his confusion.
"We know the future isn't bright, but I'm not giving up and I'm not an invalid all of a sudden."
"I was diagnosed with minor cognitive impairment, which is a neurological condition that is progressive," says Rivard, now 60. "It makes my speech slower and now it's affecting my balance and the feeling in my arms and legs. To make a long story short, I'm heading into dementia."
Rivard's diagnosis set off a chain of conversations that few people could be prepared to have. He shared his health status with his employer, colleagues and professional acquaintances, as well as with his 88-year-old father, four children, six grandchildren and large extended family.
"For me, it's been best to be up front with people," says Rivard, now a member of the Alzheimer's Association Early Stage Advisory Group. "We know the future isn't bright, but I'm not giving up and I'm not an invalid all of a sudden. I will probably get there, but not today."
Getting Dementia Out in the Open
Sharing a dementia diagnosis is a challenge facing thousands of Americans.
According to the Alzheimer's Association, 200,000 Americans have the early onset variation, meaning that, like Rivard, they are 65 or younger. Another 5.7 million older Americans live with Alzheimer's disease, the most common form of dementia.
In her career, Dr. Sujatha Hamilton has shouldered the poignant responsibility of delivering dementia diagnoses to hundreds of her patients. While their symptoms vary, she has observed a universal response to the confirmation of the disease.
"They have fears and worries, and so do their caregivers. This is devastating news, but they seldom seem surprised. They put their heads down. They will say, 'I knew it,'" she says.
The director of palliative care and the medical ethics chair at New York University, Hamilton sees more rewards than risks in disclosing the news about a dementia diagnosis to friends, family and health care providers.
"The comfort level of the patient is the No. 1 priority," she says. "Many people find great support in letting others know. A spouse or child can create a warm, supportive environment to keep their loved one feeling comfortable and protected while the information is shared."
Getting the news out in the open also keeps families from living in uncertainty and denial, freeing them to move ahead with practical considerations.
Hamilton stresses the importance of getting finances in order. She also says it's important that the person with the diagnosis has a health care directive and has appointed a power of attorney and health care proxy to make decisions when they no longer can.
"Every adult should have all this in place, but people who've delayed formalizing these details must stop procrastinating," she warns. "Early on, patients can often participate in meaningful discussions about their end-of-life wishes. It's very empowering when they are involved in these discussions and can understand that by stating their preferences, they will take a burden off their loved ones."
Creating a Strategy
The Alzheimer's Association offers resources for people who have been recently diagnosed, including suggestions for how to tell others.
"There's a perception that once you have this label, it's a death sentence, but it's really not. People with the disease can do a whole lot for a long period of time," says Leah Challberg, a senior program manager at the Alzheimer's Association.
Challberg is regularly involved in care conferences with the newly diagnosed and helps them strategize plans for revealing their news.
"We encourage them to even think about the setting," Challberg says. "Do they want casual, one-to-one conversations or an intentional gathering of their circle? Or, do they want a caregiver to email the network and tell the story that way, to spare them from saying it over and over? I tell people to do what brings them the most ease."
Considerations at Work
Challberg recommends a proactive approach for employed people, who are often working beyond the traditional retirement age. She informs clients with an Alzheimer's diagnosis that the federal civil rights law, the Americans with Disabilities Act, prohibits discrimination and requires employers to make "reasonable accommodations" for employees with disabilities.
"Ethically, I knew I couldn't practice law anymore."
"We're seeing many people who need to work beyond age 65. We've found it's helpful for them to disclose their diagnosis to their supervisor. Maybe they can have their duties modified or their schedules restructured. When they don't explain what's going on and things happen at work because of their changes, they are more likely to be terminated or forced into retirement," Challberg says.
For his part, Rivard felt morally bound to leave his position as soon as tests spelled out his diagnosis.
"I walked into my boss's office and resigned, effective immediately," he says. "It was a very sad day. I hated to do it, but ethically, I knew I couldn't practice law anymore."
An emergency staff meeting was called to explain the situation to his tight-knit group of colleagues.
"We were going to tell our kids one by one, but before we got a chance, one of our daughters got a call from someone who heard Dale was leaving and wanted to know what was going on," said Marianne Rivard, Dale's wife of 32 years. "That kind of news travels fast."
Adjusting to a Different Pace
In the months since their life abruptly shifted, the Rivards' day-to-day routine has settled into a slower pace. The couple spends more time at home, but continues to cheer on the University of North Dakota basketball team, meet family members for lunches out and attend services at their church.
"We try to do something every day," Dale Rivard says. But, he adds, "I'm completely spent after a few hours of being around people. I have to go home and sleep. Everyone is aware of how the disease has progressed."
The couple also joined a choir composed of singers with dementia diagnoses and their caregivers. A story about the group in the local newspaper included a photograph of the Rivards and was the first public acknowledgement of Dale's diagnosis.
"We're private, and we don't broadcast what is going on," Marianne says. "We're the kind of people who don't talk about ourselves unless we're asked."
The Rivards have revisited their care directives and estate plan to make sure all of the details are in order. They hope to stay in their home for as long as possible and haven't begun to research their next living arrangement.
"The progression can last four to ten years, so right now, we're taking it as it comes," Dale says. "We pray every day, not for a miracle, but to keep things on an even keel."
How to Respond When Someone Tells You
It's certainly not easy to hear that your family member, friend or co-worker has been diagnosed with dementia. And, hearing it directly from the person can be difficult because you might not know what to say or do. Here's some helpful advice from Hamilton and Challberg:
Watch your tone. People with dementia often say they do not want pity or for anyone to feel sorry for them. Keep your interactions free of those sentiments.
Don't abandon longstanding relationships. Extend dignity and compassion to the person with the diagnosis.
Don't forget the family caregivers. Let them know you care. Ask when you can bring a meal, come for a visit or spend time with their loved one to give them a break.
Ask the person about his or her communication preferences. A person with dementia often finds the mind going blank when trying to retrieve a word or phrase. Some appreciate it when a conversation partner offers or suggests the elusive word; others prefer for the person to wait for them to land on it.
Don't wait to connect. Early in the diagnosis can be the ideal time to have heartfelt conversations and, if
needed, to mend relationships.
Understand that the relationship will change. As the disease progresses, people with dementia may lose some of their memories, vocabulary and the ability to have nuanced exchanges. But remember, they can continue to fully live in the moment and navigate the emotions of the present.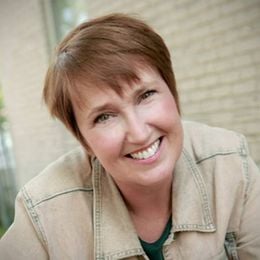 Kevyn Burger
is a freelance feature writer and broadcast producer.  She was named a 2018 Journalist in Aging Fellow and a 2020 Continuing Fellow by the Gerontological Society of America. Based in Minneapolis, Kevyn is the mother of three young adults and one rescue terrier.
Read More