Losing My College Roommate to Dementia
Memories of our 50-year friendship sustain me as I grieve the loss of who Linda once was
If you were ever down on your luck and happened to be in Evanston, Ill., chances are you knew my friend, Linda.
For more than three decades, she ran the soup kitchen in this leafy Chicago suburb, just a few blocks from Northwestern University.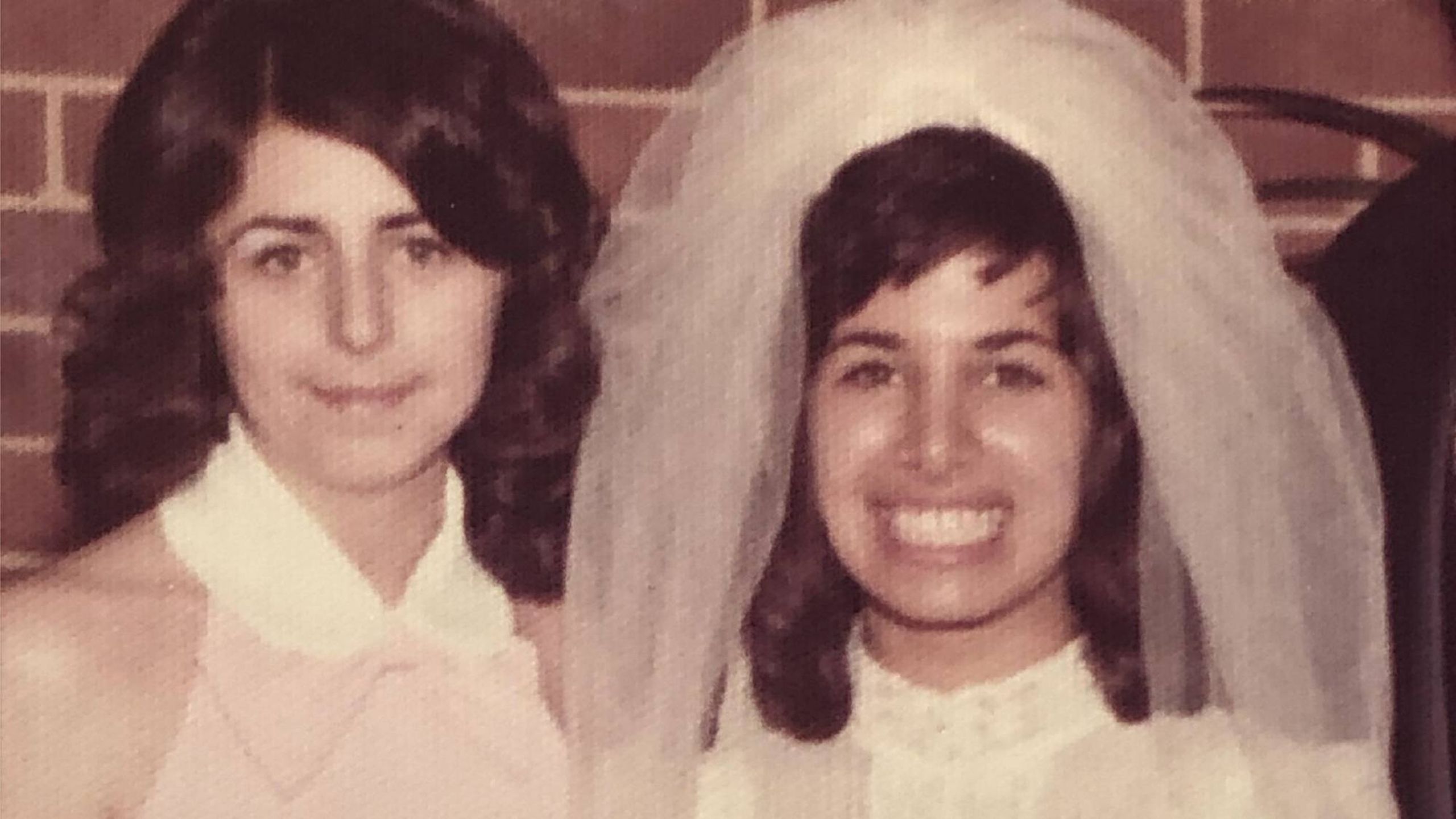 No bologna sandwiches here. An excellent cook, Linda would transport rich stews, soups and casseroles from home for 80 or more people, including children. For dessert, she offered up her dense cakes and pies.
"I'd never serve anything to guests that I wouldn't serve to my own family," she told me. She prided herself on her extensive repertoire, never repeating the same menu twice in the same month.
We were thrown together at a party, when her date had an asthma attack and my date rushed him to the ER.
Linda doesn't cook anymore because it is unsafe for her to use the stove. She doesn't remember any of her signature recipes either, because she doesn't remember anything at all. 
Like me, Linda is in her 60s, which once sounded old to both of us. We met when we were 18, during our first week at college at Drake University in Des Moines, Iowa. We were thrown together at a party, when her date had an asthma attack and my date rushed him to the ER. We never saw the guys again, but Linda and I would remain friends for the next 50 years.
A theater major, she had a flair for the dramatic. Linda was funny, vivacious and, with ski tags hanging from her jacket and a car on campus, so much more sophisticated than the rest of us.
After my dry spell of friends in high school – at least the sort that would save me a seat at the lunch table – I couldn't believe that someone so luminous would choose me to be in her orbit.
Sharing the Arc of Our Lives
That freshman year, her dorm room became a magnet for other girls on the floor, returning from bad dates on Saturday nights. I was awed by how she'd dispense sage advice, along with a spinach dip made on a hot plate. Almost by osmosis, some of that confidence eventually rubbed off on me.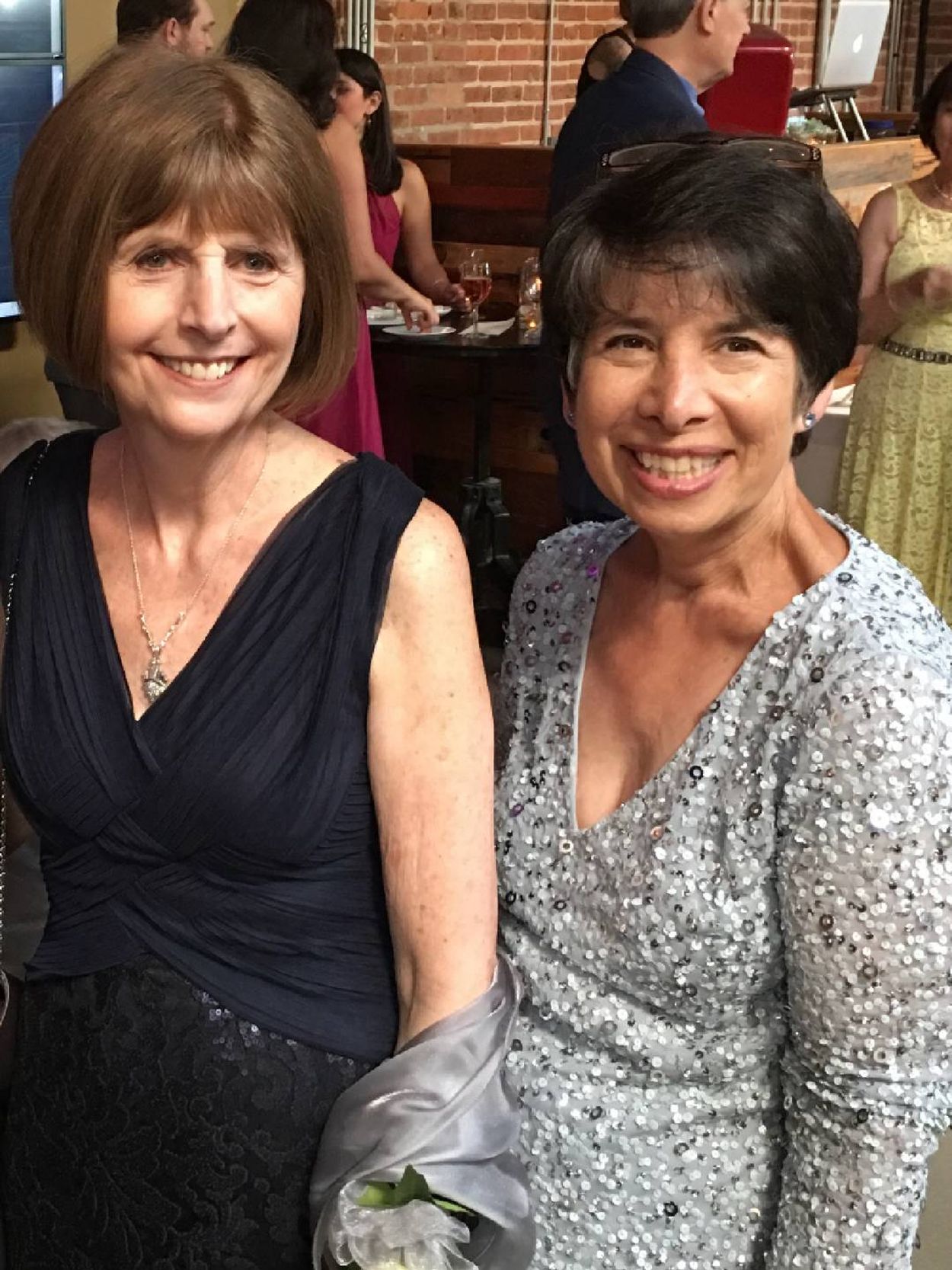 Later, we moved into an apartment together, which Linda decorated like a pro. In addition to her culinary skills, she could wield a hammer and a saw with ease, thanks to theater set design classes.
After graduation, we shared the whole glorious, messy narrative arc of our lives: Boyfriends, weddings, careers, divorce, marriage (again) and parenting. When Linda gave birth to her first son 34 years ago, I hid in the closet so I could stay after hospital visiting hours. When we adopted our son, she flew to Minneapolis for the baby naming.
"That's what friends do," she said, waving away my objections.
At first, I didn't recognize the signs of dementia – mostly, her uncharacteristic silence during a lively lunch gathering, as if someone had turned down the dimmer switch on her sparkly personality. I chalked it up to fatigue.
When the conversation turned to aging, she leaned over, whispering, "I don't know the year I was born, but I was never very good at math." I froze.
A Sad and Maddening Diagnosis
Then, the lapses increased in both frequency and severity.
At the Illinois Holocaust Museum in Skokie, where Linda volunteered as a docent, she started missing appointments, leaving school groups at the entrance without a tour guide. Then the soup kitchen became too much, as she was showing up with food she forgot to put in the oven.
The day Linda drove 50 miles out of her way because she couldn't find the restaurant where we had lunch many times before, I couldn't rationalize her behavior any longer.  
In the parking lot, we hugged goodbye, then I got into my car and wept into my steering wheel.
Beyond this surge of sadness, I also wrestled with an odd combination of anger, betrayal and vulnerability. Why have we not made more progress against this cruel disease?
If this disease could steal the mind of someone as competent and socially engaged as Linda, what does it mean for the rest of us?
With one American diagnosed with Alzheimer's every 67 seconds, we are woefully unprepared to do battle. We need more scientists, more resources for brain research, more clinical trials.
It's been almost two decades since any new drugs have come to market – one reason the recent launch of Biogen's Aduhelm was so eagerly anticipated. But that medication has been roundly criticized by many experts who say that there's insufficient evidence that it can slow cognitive decline.
So here we are. Still stuck in the starting gate, with 10,000 boomers turning 65 every day. Somehow, I convinced myself that we'd be better at aging than our parents. That all the cardio-spin classes, the book clubs, crossword puzzles and kale smoothies in the blender would be our Teflon. 
Besides, Linda had a long list of protective factors unavailable to a wide swath of Americans: Access to quality health care, financial resources and no known genetic predisposition to dementia.  If this disease could steal the mind of someone as competent and socially engaged as Linda, what does this mean for the rest of us? 
Today, her world is much smaller – and mine is, too, as I learn to grieve for someone who is still living.
I visit as often as I can, but it rarely goes well. Sometimes, we sit in her backyard or walk around the block, her caregiver trailing behind us. I grope for conversation – something, anything – that will fill the space between us. But it doesn't matter. It's what friends do.
Bonnie Miller Rubin


Bonnie Miller Rubin was a reporter for the Chicago Tribune for 25 years, specializing in health and family issues. Her work has appeared in The Washington Post, The Wall Street Journal and other publications. 
Read More