Demystifying Car Insurance
The premium you pay is based on more than the vehicle's make, model and year of manufacture
Have you ever wondered how your car insurance premium is determined?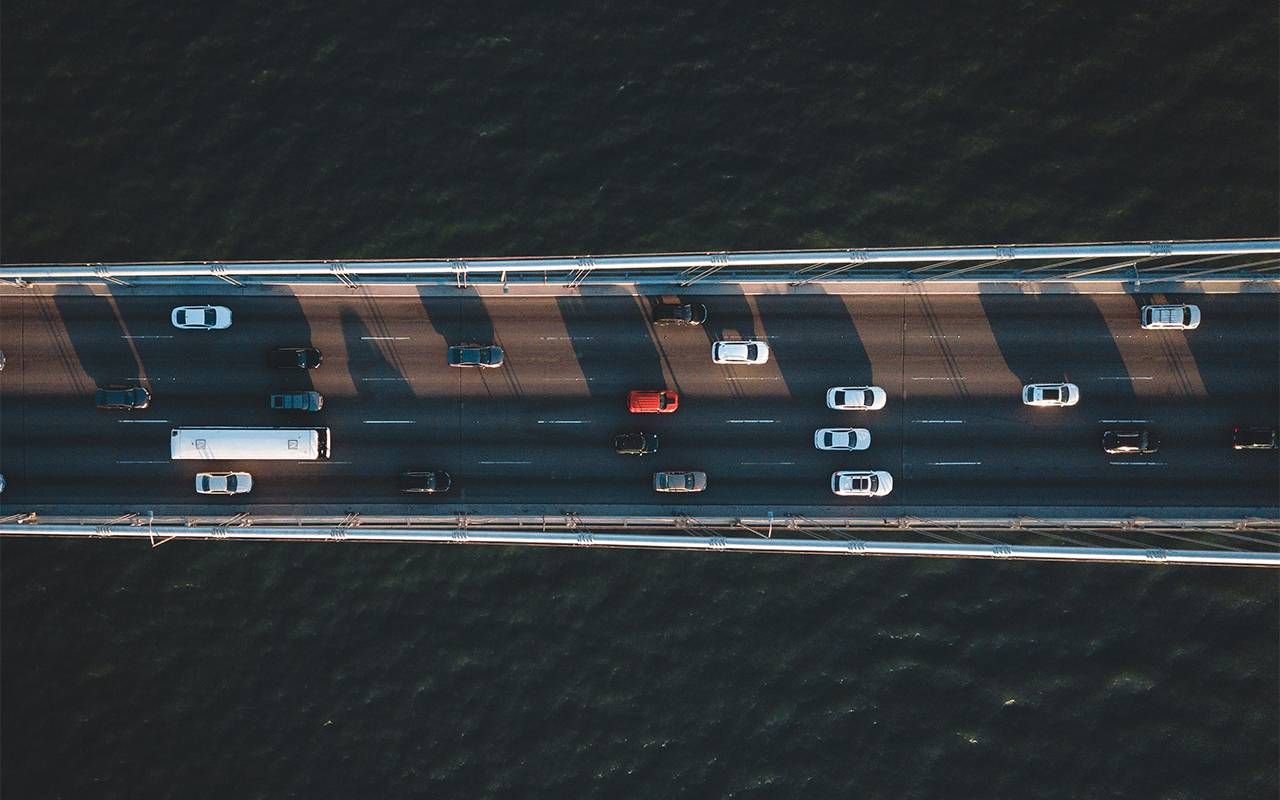 "The simplest answer is that the price of car insurance is the insurance company's best estimate of what the future claims will cost, plus the costs of running the company and profit," explains Steve Lekas, co-founder and CEO of Branch, an online insurance company in Columbus, Ohio.
"The more expensive your car is, the more it's going to cost an insurance company if you total it and file a collision coverage claim."
However, premiums can vary widely among outwardly similar people based on the insurance company's forecast of whether they are more or less likely to file a claim — and whether their claims will be more or less expensive than those of other policyholders.
More than Make and Model
You probably already know that your vehicle's make and model — as well as its age — are principal factors in determining your premium.
"The more expensive your car is, the more it's going to cost an insurance company if you total it and file a collision coverage claim," explains Michael Orefice, senior vice president for operations at SmartFinancial, an online insurance company in Costa Mesa, California. "Especially now, with inflation and sky-high prices for parts and labor, insurance companies have to pay out claims based on market value."
However, insurance companies consider more than make, model and age. Following are some other factors that determine how much you pay for car insurance.
What Insurers Look At
Gender: While there's a stereotype that women drive worse than men, the truth is women pay less for car insurance. "The only exception is between ages 40 and 50, when both genders pay about the same for comparable coverages," Orefice says.
According to data from the National Highway Traffic Safety Administration, more men than women die in motor vehicles crashes each year. Also, in 2020, the latest year with full data, men were behind the wheel in far more fatal accidents than women — 13,153 and 5,091, respectively.
So, do these numbers mean men are worse drivers? It's more complex than that.
"Currently gender does play a role in most insurance companies' rating algorithm, and the U.S. Department of Transportation's Fatality Analysis reporting system shows that men are far riskier to insure compared to women," says Scott Hammersand, personal lines risk advisor at Overmyer Hall Associates, an insurance agency in Columbus, Ohio.
"Men are far riskier to insure compared to women."
"Men typically drive more miles than women and are more likely to engage in risky driving practices, including not using seat belts, driving while impaired by alcohol and speeding."
Credit Score: It's understandable that your credit score would be important when trying to buy a car or house, but car insurance? According to Orefice, if you have a poor credit score, you're at risk because you've shown that either you don't pay your bills on time, or you have a heavy debt that you're not paying off.
"You are, therefore, a risk to take on, for risk of non-payment on premiums — and also this irresponsibility may lend itself to risky behavior behind the wheel," Orefice says. In some states, he adds, insurers cannot use your credit score as a rating factor.
Why Age Matters So Much
Age: You might expect insurance companies to charge higher premiums for younger drivers, and there is a good reason why. "Age matters to insurance carriers because it has reliably forecasted losses for decades and young drivers are statistically in the most accidents in all of the age groups," says Hammersand.
He points to a National Safety Council study that found the 16- to 19-year-old age group had 22,103 accidents per 100,000 licensed drivers. The 35- to 44-year-old age group had just 9,062 accidents, and the 75+ had the fewest with only 3,369.
Despite their lower accident rates, older adult drivers generally do not have the most favorable premiums.
Despite their lower accident rates, older adult drivers generally do not have the most favorable premiums. Hammersand says this is because older drivers are more likely to be injured or killed in an accident than younger adults.
Both Hammersand and Orefice say drivers 25 to about 55 years old tend to be rated most favorably.
Driving History: One reason teens pay a higher premium is their lack of driving experience. "The less driving experience you have, the more likely you are to be involved in an accident or file a claim," explains Orefice. "If you just got your license and are 17 years old, you have zero driving history and fall into a demographic that is statistically the highest for car accidents."
However, if you're an inexperienced driver in your 30s and 40s, he says your premium will be higher — but not as high as a 17-year-old.
Eventually, age ends up outweighing experience. "At around age 70, you have lots of experience, but even if you've had no accidents and paid your premiums on time, your premium will start to creep up," Orefice says.
The Married Couple Discount
Marital Status: Believe it or not, being single, married or divorced can also be a factor insurers consider when determining your premium. "There's a correlation between married people and fewer accidents as well as fewer claims," Orefice says. "Married couples often go on to have children, too, which saddles people with responsibilities that prevent them from being careless behind the wheel."
"There's a correlation between married people and fewer accidents as well as fewer claims"
Hammersand agrees. "One of the underwriters I spoke with informed me that their analysis shows that married couples are less likely to file claims than single or divorced people," he says. This generally amounts to around a 5% discount for married couples.
Location: While location is a factor, it's not whether or not necessarily that you live in an expensive city. "Companies will review how many accidents happen in the area and the average cost of those accidents when they set their rates," says Greg Martin, president of Think Safe Insurance in Brandon, Florida.
Insurance rates are an estimate of how much companies expect to pay to cover claims and expenses and make a profit. A company's rate and the estimated risk of individual policyholders are used to set premiums, which is what people pay for coverage.
Where You Live Is Important
In addition to accidents in your area, insurers also look at other data, such as insurance claims filed for burglaries and theft. "Where you park your car at night matters too," says Orefice. "If you have a garage, you'll pay less than if you only have street parking."
"Where you park your car at night matters too."
If you live in an area that insurance companies consider risky and you do not have a garage, consider parking at a secure lot to reduce your premium.
On average, car owners nationwide paid $1,682 for automobile insurance in 2022, according to data from Insure.com, but rates vary widely based on geography. The average was $2,560 in Florida, which has a relatively high number of uninsured drivers, greater weather risks and an abundance of older drivers, students and tourists. The average in Ohio was only $1,023, due in part to more drivers in that state having minimum liability coverage.
Mileage: How far and how often you drive your vehicle can also affect the premium an insurer quotes to you. "The more you drive, the more you are exposed to risk," Orefice says. "Therefore, high-mileage drivers pay more for car insurance."
Discounts Work in Your Favor
If you drive infrequently, Orefice recommends asking for a low-mileage discount. "Or ask your insurer if they have a telematics program with a device that tracks your driving behavior and mileage," he says.
Other Discounts: You can save a lot on your premium by pursuing other discounts insurers offer. In addition to low-mileage markdowns, Martin says there are discounts for safety features on the vehicle, for insuring more than one car with the same company and for having the same insurer cover your house, a practice called bundling.
Insurers like insurance bundles because selling two or more policies at a time instead of one is more efficient and reduces the cost of selling each policy, explains Lekas. "The insurance company then passes along those savings to the customer, reducing the price of the policies," he adds.
Consumers save an average of 16.1%, or $322, annually by bundling, Lekas says, adding that it could be much more in some scenarios.
How Well Do You Drive?
Driving Record: If you have a lot of accidents and subsequently file a lot of claims, you can, naturally, expect to pay higher premiums. "Some companies look at a three-year history, and others look at five years," says Martin, who adds that you may qualify for a discount if you don't have any accidents.
Drivers with spotty records — not only accidents, but citations for moving violations and, in some states, unpaid parking tickets — may need to worry about more than just higher premiums. Orefice says your insurance company may not renew your policy.
Customer Loyalty Counts
Insurance History: There are advantages to being with the same insurance company for a while. "When you shop around, you will usually qualify for a better rate if you've been with your current carrier for a longer period of time," advises Martin. He warns that you typically will not qualify for the best rate if you change companies every year.
Letting your coverage lapse also affects your rate, according to Orefice. People often let their auto insurance lapse if they sell or otherwise lose ownership of a car and borrow or rent a car instead.
"If you get dropped by your insurance company, you may have a difficult time finding another insurer."
"It's always better to get a non-driver auto insurance policy (also called non-owner insurance), even if it's just for three or four months," he says. "If you get dropped by your insurance company, you may have a difficult time finding another insurer."
Coverage and Deductibles: Your coverage and deductible play a significant role in determining how much you pay for insurance. The deductible is the amount you pay toward the repair or replacement of your car. If, for example, you buy a policy with a $1,000 deductible and a collision does $4,000 in damage to your car, your insurer would pay $3,000 toward repairs and you would pay the rest.
Higher deductibles usually result in lower monthly premiums. A policy with a very low deductible—say, $100—could cost $420 every six months, according to Progressive Insurance, while a six-month policy with a $2,000 deductible could cost $135. Martin says the goal is to balance good coverage and an affordable deductible.
Shop Around, Ask Questions
Because automobile insurance premiums vary from company to company and person to person, it is worth your time to shop around and ask questions.
"Some insurance companies are more expensive than others across the board," Orefice says, "while some insurance companies will rate you higher than another company based on (their) very specific formulas for what types of risk they are willing to take on."
And just because your cousin, friend or neighbor gets a great deal at a company doesn't mean that you will, too.
"That's why it's so important to compare insurance quotes before buying car insurance, instead of going by those clever TV ads," Orefice says.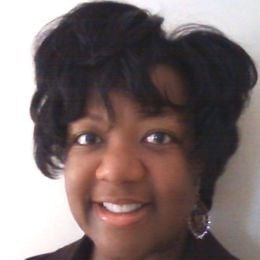 Terri Williams
has over 10 years of experience writing about student loans, mortgages, real estate, budgeting, home improvement and business in general. Her work has appeared in The Economist, TIME, Forbes, Architectural Digest and Realtor.com.
Read More