Detroit Bangladeshis Help Their Elders Identify COVID-19 Misinformation
Many immigrants rely on WhatsApp for in-language information, which isn't always trustworthy
Farhana Quayoum is, like most, struggling to adjust to life in the COVID-19 crisis.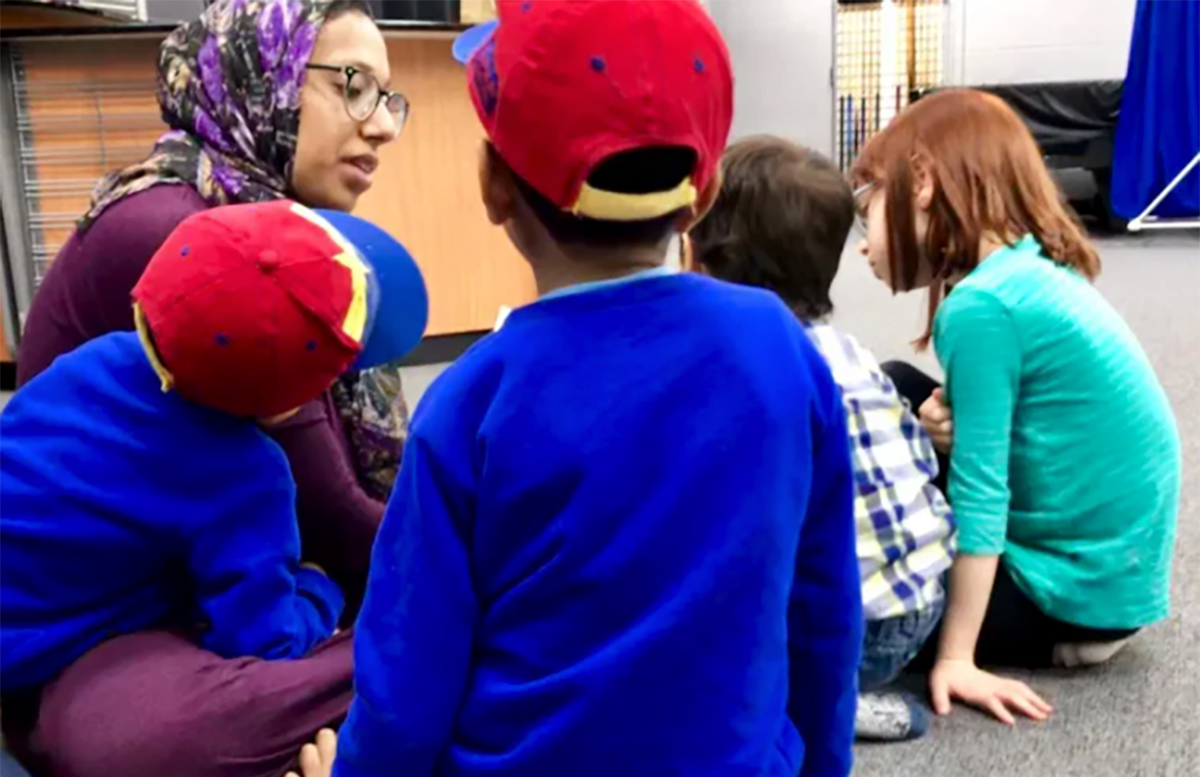 While her day-to-day schedule hasn't changed much — she homeschools her oldest and has three other kids four and under — her concerns about everyday life have shifted. Her sister, a registered nurse, is working on the frontlines of the public health crisis, and she has elderly parents with underlying health conditions.
The second-generation Bangladeshi-American and former school teacher is trying to stay as informed as possible on how to protect her family.
Part of that means filling in the potentially life-threatening information void that her parents' generation is particularly vulnerable to. She says the older generation needs practical advice about social distancing, proper handwashing practices, wearing masks and more so they are better prepared to deal with the severity of the situation.
"When you forward an image or video, the context does not travel with it."
"There is definitely a language barrier and also a cultural barrier. Many of them need information, tips and advice through the language they understand. That's not always accessible," Quayoum says. "The lack of knowledge and education hinders them."
Without access to reliable news sources or the ability to meet with others at the mosque or other gathering places to exchange information, Quayoum is worried that misinformation or disinformation could be flourishing in the private social media groups that her community usually turns to for advice.
WhatsApp Fills a Void
In the United States, WhatsApp has been adopted in diaspora communities — people who have emigrated to the U.S. and have family back home, wherever home is, says Aimee Rinehart.
Rinehart is deputy director of First Draft, a global nonprofit working to combat information disorder by teaching verification best practices and techniques to newsrooms.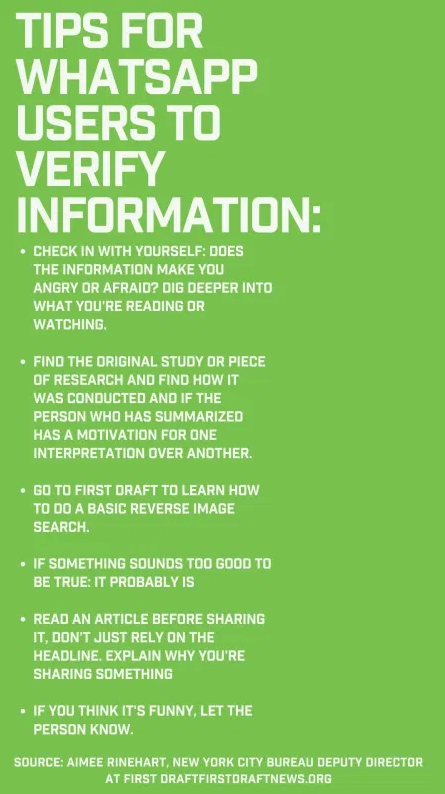 In Michigan, most of the 50 or so Bangladeshi community organizations maintain their own private WhatsApp groups to help members navigate daily life. That's everything from finding jobs, receiving updates about happenings at the local majid, to getting help applying for social safety nets.
Members of these groups can communicate directly with their imams, elected officials, social justice organizers and other trusted members of their communities.
But with the pandemic, Quayoum, Rinehart and others are worried that WhatsApp is a hotbed for misinformation. Forwarded messages with fake cures and other coronavirus conspiracy theories abound on WhatsApp groups, leaving governments across the world and users alike with a "sense of panic," Rinehart says.
"That is part of the platform's appeal and also a hazard in that people share information that is often not verified,"  Rinehart says. "When you forward an image or video, the context does not travel with it."
Addressing the Information Gap
At the frontlines of the fight against misinformation in Detroit's Bangladeshi community is Iqbal Fardous, editor and publisher of Bangla Shangbad, a Michigan-based Bangla-language newspaper.
According to unverified information Fardous has seen shared on social media, at least 90 Bangladeshis in the U.S. were believed to have died from COVID-19 as of early April. He says it's difficult to verify these deaths since data about demographics is incomplete.
In the weeks since COVID-19 hit the United States, Fardous says he's seen an uptick of misinformation spreading within the community's social media groups.
One regular topic of debate, which Fardous has noted in interviews with international media sites, involves how many Bangladeshis have died in the area from COVID-19.
Another rumor that swirled on Facebook was whether an employee at a local grocery store was infected, forcing the shop owner to try to defend the safety of their business.
"Stop spreading fake news by making sure the news is authentic before sharing, especially on social media," says Fardous, who previously worked as a journalist and anchor for the Bangla station NTV Europe prior to moving to Michigan in 2015 from England.
Fardous has given interviews about the pandemic's impact in U.S. and Michigan to numerous international Bangladeshi news stations like the Dhaka-based news station Ekkator TV and collaborated with local government agencies to disseminate informational fliers about the disease in Bangla.
He says that aside from relying on unverified information on social media, the community being unable to gather makes it difficult to hear directly from others about what's going on in the area.
"Now that people are not able to meet in the congregation, sharing that information is a bit difficult for people who don't have access to social media," he said.
Local leaders have begun to take notice of the lack of reliable critical information in immigrant communities and have taken steps to publish materials about the disease and accessing emergency resources in several languages.
Detroit Councilwoman Raquel Castañeda-López, for example, shared a Bangla-language COVID-19 public service announcement on her Facebook page created by Mehruba Akhtar, who serves on Michigan's Asian Pacific American Affairs Commission.
For Quayoum, A Family Affair
As for Quayoum, she says she tries to strike a balance between staying informed and relying on her faith to cope with her mix of emotions about the future.
She turns to sources like Haute Hijab, a global hijab brand that publishes lifestyle stories catered to Muslim-American women. The site recently hosted an Instagram live featuring an interview with the site's founder Melanie Elturk and Dr. Riham Alwan, an emergency care physician from San Francisco, who talked about precautions she takes for herself personally and professionally.
Quayoum also keeps her mom up to date with important information in Bangla, while her father tends to find out information on his own or from his son and son-in-laws.
"I try not to overwhelm my mom with news [and focus] more [on] information on protecting herself, facts she needs to know and safety," she says.
When it comes to Quayoum's kids she finds it's important to acknowledge her feelings about the pandemic.
"I try to be as honest with my kids as I can because I don't think sugar-coating things will help them in the long run," Quayoum says. "I try to be hopeful and optimistic and tie in faith with it. I also try to tell them everything they're feeling is normal, and [it's] OK to feel boredom, sadness, anger, frustration, and that I feel it, too."
(Editor's note: This story originally appeared on Tostada Magazine, a Detroit-based, independent digital media company with stories about and authored by people of color or immigrant backgrounds.)