Digging for Dinosaurs in Retirement
One volunteer in her 70s made a world-famous discovery
As a young boy, Tom Lawrence was fascinated with dinosaurs and dreamed of becoming a paleontologist. Life had other things in store.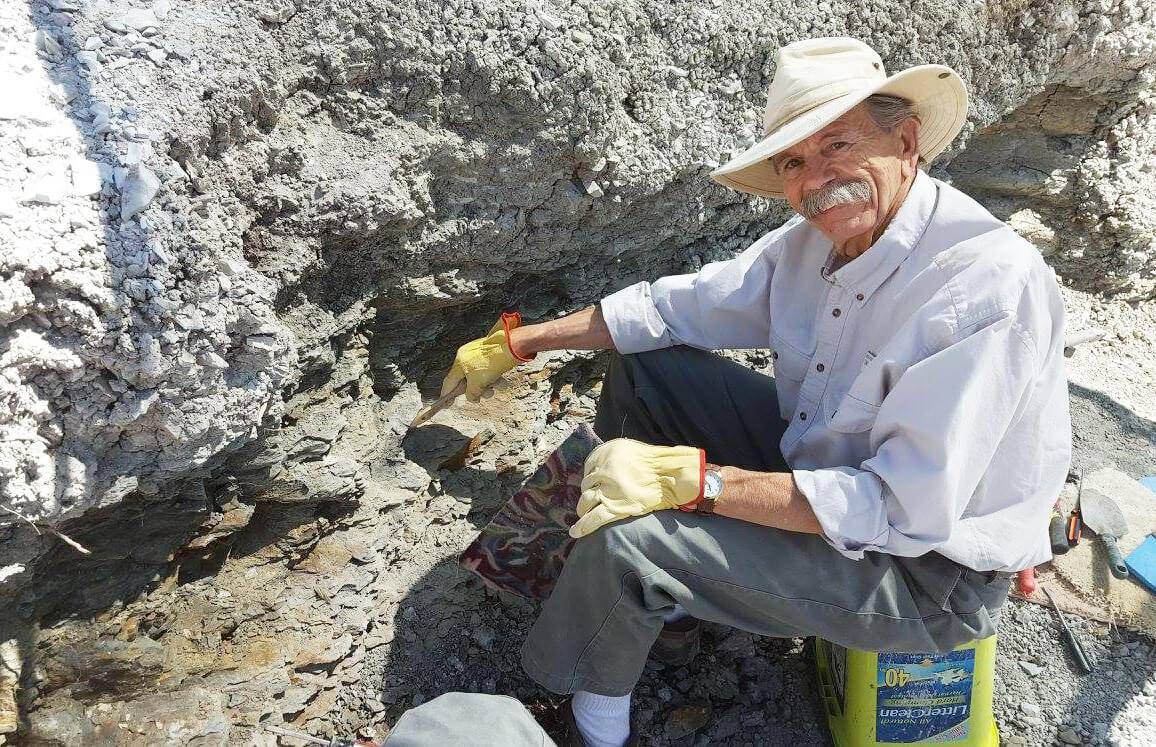 But now, at 69, Lawrence drives each week to a building marked "Dinosaur Journey" in Fruita, Colo., walks into a laboratory and helps prepare 152-million-year-old dinosaur fossils. He's been doing it since 2010. "It was a dream come true," Lawrence says, of his first experiences working at Dinosaur Journey, operated by the Museums of Western Colorado.
Lawrence and a legion of retirees are finding opportunities to get their hands on prehistoric fossils by volunteering for museums across the U.S. and Canada. And they're greatly appreciated. Since dig sites are rich with specimens, more help is always needed.
"As a small museum, we rely a lot on volunteers to help fill roles that otherwise we wouldn't have the staff to do. Volunteers are awesome to work with out in the field — without their work we wouldn't be able to run the operation the way we do," says Rob Gay, paleontologist and curator of education at the Museums of Western Colorado.
A Major Discovery
Kay Fredette, 78, began volunteering at Dinosaur Journey in 1986. She sought to reconnect with her interest in natural history after her children left for college.
In 2014, one of Fredette's discoveries made headlines across the globe.
"We were just digging, and I found a lump, and I said out loud, 'Oh no, another vertebra,'" she says. "We find many, many vertebrae, and some of them are very, very hard to prep because they're so complex. The [piece] that I thought was the ball of the vertebra dipped down and rose back up again, and there was another lump. We basically had the end of a drumstick. It was the knuckle end — the distal end of a femur."
The two-meter-long femur, which took four years to dig out, wound up breaking the record for the largest known apatosaurus femur in existence.
True, dinosaur digging can be physically taxing for someone in her 70s. "Ibuprofen works wonders," Fredette says. She keeps showing up to chase the bones, donating about 20 hours of her time each week.
"Every time you find a new bone it's exciting, because it's the first one that's ever been seen by human eyes," Fredette says. "Even if it's just a fragment, it's that kind of jigsaw puzzle solving that's always fun."
Volunteers are trained on what to look for when preparing fossils and progress to more challenging projects based on their abilities and comfort level, Gay says.
Confident About Digging Up Dinosaurs
Back in the laboratory, volunteer Betsy Leonard, 63, buffs away rock fragments (called matrix) from a fossil specimen using dental tools such as metal picks, wet toothbrushes and a tiny air compressor. She has been volunteering for about two years and says she's growing confident in her abilities.
"My very first dig, I broke a [dinosaur] bone," Leonard says. "I was devastated." The staff members weren't. Leonard recalls that they said: "Ah, don't worry about it. Here's the glue."
Often, children will nose up to the windows of the laboratory, which face out to the museum. Then, Leonard will look up from her work, slide open the window and ask, "Have any questions?"
How to Get Involved
Several museums around the country have volunteer opportunities for retirees. Digging typically takes place in summer months and fossil specimens are prepared in labs year-round. If you'd like to become a dinosaur digger, contact your local museum or university to see if they could use you or know who you should try.
The Florida Museum of Natural History and the Wyoming Dinosaur Center at Big Horn Basin are two examples of programs actively recruiting volunteers to help.
If you get the chance to dig for bones in the field, who knows? Maybe you'll be the next one grabbing headlines for a new discovery.
Cynthia Drake
is a travel writer based in Austin. She is the author of Budget Travel for the Genius.
Read More