2 Nifty Disruptors Helping Older People Get Jobs
The out-of-the-box hiring methods of Tilr and WAHVE
The prospects for getting hired when you're over 50 are often, sadly, dim. But two unconventional, age-blind companies with unconventionally pronounced names — Tilr ("tiller") and WAHVE ("wave") — just might change things for older job seekers. And not a moment too soon.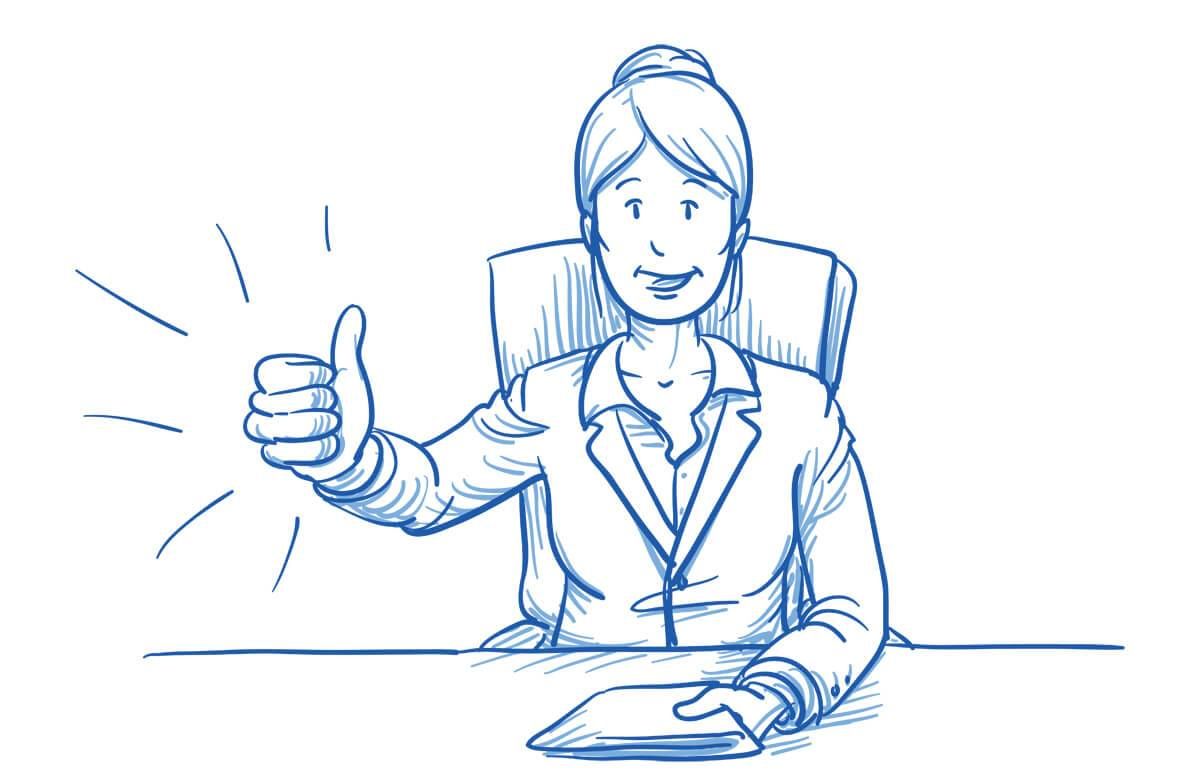 Tilr calls itself "the first algorithm hiring solution," but don't let the Facebook connotation worry you. What co-founder and CEO/President Carisa Miklusak means by an "algorithm hiring solution" is that her Cincinnati-based company intelligently matches job hunters' skills with requirements of open gig-economy positions — that is, ones typically with a start and end date and which might be part-time.
Tilr: Get Jobs Based on Skills, Not Keywords
In other words, with Tilr, there's no danger of an employer's computerized applicant tracking system tossing out an application because the person's resumé or LinkedIn profile lacks specific keywords or job titles. Tilr's goal is nothing short of automating the recruitment process "to close the global skill gap."
Miklusak, formerly a CareerBuilder.com partner and consultant, told me that "we believe resumés and job interviews are not incredibly effective these days." That echoes the book title Lose the Resumé, Land the Job by Gary Burnison, the CEO of Korn Ferry (the world's largest recruitment firm) whom I recently interviewed for my Next Avenue blog.
The free Tilr platform, Miklusak said, "is not only age and gender agnostic, but also title agnostic," adding that "we look at skills as the main building bloc of the new recruitment cycle."
Here's how it works: You download the Tilr app and note which skills you have. Then Tilr sees if there's an employer looking for someone with those skills and will talk to you by phone to verify them. "The employer knows the person will be qualified and can perform the duties and tasks but doesn't know what job the person had last or his age," says Miklusak.
So the job Tilr finds for you might not be in the field where you've worked previously. And that means the breadth of possible jobs is wider than if you applied the traditional way. Says Miklusak: "You realize there are ponds all around you haven't even fished in."
For now, Tilr works only with employers in Ohio and Kentucky, in the logistics, customer service, administrative, manufacturing and hospitality industries; the company plans to serve roughly 15 markets by the end of this year. Employers pay Tilr when a match is made. Some of the jobs are onsite; others are remote.
About a third of the people hired through Tilr have been 50+; another third are in their late 30s and 40s and the last third are in their 20s and early 30s.
"In the 50-plus audience, we see three main drivers: 'I lost my job and I want to keep working,' 'I could've kept working at my full-time job for a few more years but now I just want to work when I want' and 'I retired and I'd like to be engaged,'" says Miklusak. "That last one warms my heart."
Tilr seems especially suited to older workers who've had the type of job that's been disappearing lately. They know their skills could be applied elsewhere; they're just not sure where.
One welcoming added feature for Tilr members: access to benefits. Typically, gig-economy platforms don't help workers with health insurance or retirement plans because the jobs are for independent contractors, not employees. But qualified Tilr members can enroll in medical benefits through health insurer Anthem's "Intermittent Workforce Program." And Tilr offers access to a savings account mirroring a 401(k) through the Honest Dollar financial services firm. In addition, Tilr provides digital training to "help plug skill gaps," said Miklusak.
WAHVE: Get Jobs Working-at-Home
WAHVE, which stands for Work at Home Vintage Experts, matches retirees age 50 and older who left insurance and accounting and want to continue their careers with property/casualty companies eager to hire remote workers for customer service. Most WAHVE workers are women; many are minorities.
WAHVE CEO/Chairman and founder Sharon Emek says they're people who've left the traditional workforce to phase into retirement in a work-at-home position and remain valued and engaged. WAHVE is based in New York City and makes matches all over the country.
I asked Emek — previously a partner in a large regional insurance brokerage business — how and why WAHVE began.
"In 2008 and 2009, the insurance industry was beginning to recognize it had a huge aging population of workers and was worried it would lose its institutional knowledge. The business hadn't attracted many young people. At the same time, the iPhone came out," she says. "I kept thinking: 'There's got to be a solution. These people are not going to do nothing.' And one day I woke up and thought: 'It's so obvious. They can work from home! Why not capture the retiring boomers in the insurance space, qualify them and then contract them out to companies?"
That's exactly what WAHVE started doing, with quick success. Emek sent out a survey to more than 5,000 people over 50 in the insurance business. "I got 3,000 responses and 1,000 registered on my website immediately," she says. A few friends in the business tried hiring some WAHVE workers initially, says Emek, "and they loved it. Then they told their friends."
Emek felt she couldn't call the WAHVErs retirees. "If you're retired, it means you're not working," she says. So WAHVE calls its workers "pretiring" professionals. "They want to have work/life balance. They've paid their dues" says Emek. All 28 people on Emek's internal staff work from home, too.
The WAHVE insurance model was so popular, Emek decided to replicate it for the accounting field. "I heard small business owners saying 'It would be great if I had a knowledgeable CFO (Chief Financial Officer) or bookkeeper part time,'" she says. The WAHVE accounting division launched last fall. "We were overwhelmed with applicants," says Emek.
Her new goal: to expand the WAHVE concept into all knowledge-worker fields. "A big area is administrative assistants," Emek says. "That cuts across every industry. So maybe next year we'll be going into that."
Much of the WAHVE work is gig work, but that doesn't mean the jobs are always short-term. "Some people have been working for eight years from home for the same employer. That's not a gig," says Emek. The insurance WAHVErs typically work about 25 hours a week and take home around $35,000 to $50,000 a year. The accounting WAHVErs tend to earn $40,000 to $70,000 annually.
None of them receive health or retirement benefits, but WAHVE does help its applicants create resumés to make them the strongest candidates possible. "Some haven't done a resumé in years," Emek says. "So we create it, verify it and show the person's skills." As with Tilr, the employer doesn't know what the applicant looks like.
Here's hoping the Tilrs and WAHVES of the world will grow and prosper, expanding geographically and functionally. If that happens, it just may become easier for more people over 50 who want to work to do so.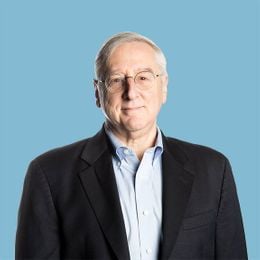 Richard Eisenberg
is the former Senior Web Editor of the Money & Security and Work & Purpose channels of Next Avenue and former Managing Editor for the site. He is the author of "How to Avoid a Mid-Life Financial Crisis" and has been a personal finance editor at Money, Yahoo, Good Housekeeping, and CBS MoneyWatch.
Read More