Divorce Deals a Painful Blow to Women's Insurance
The end of a marriage often means the loss of health coverage for wives. Here's advice on how to stay insured.
When you think about the financial fallout from a divorce, health insurance is generally not the first thing that comes to mind.
 
But a new University of Michigan study says it should be, especially for women in their 50s and 60s.
 
Thousands Lose Health Coverage After Divorce
 
Writing in the Journal of Health and Social Behavior, Bridget Lavelle, a Ph.D. candidate in sociology, and Pamela J. Smock, director of the university's Population Studies Center, estimate that because so many American women get health insurance through their husbands, roughly 115,000 lose coverage each year in the months following divorce; nearly 65,000 become uninsured. And the loss of insurance often lasts for more than two years after divorce.
 
What's more, women who divorce between age 50 and 64 are far more vulnerable to losing insurance than younger woman, the researchers say. That's mostly because they've opted for spousal coverage at this stage of their lives.
(MORE: What to Do About Health Insurance When You're Self-Employed)
 
The loss of health insurance piles atop the other substantial financial hits that many divorced women face. That's why so many women don't buy health coverage when they're suddenly single — the premiums are just too expensive given the drop in their household income.
 
After Divorce: Declining Health
 
Then the snowball begins rolling.
 
Lacking health insurance, some women then find their health begins to suffer. The study notes that a woman's health may decline in the wake of divorce partly due to stress and partly because without insurance, she may forgo checkups, medications and other preventive care in order to save money.
 
8 Steps to Protect Yourself
If you're nearing divorce or have recently separated, take these steps to protect yourself from losing coverage or facing new medical troubles:
 
1. Plan ahead. Ideally, if you expect to be taken off your husband's health plan once you're divorced, you should arrange for your own insurance before the divorce is final.
 
If you work full-time for an employer that offers health benefits and have been there long enough to be eligible for coverage, check with your human resources department for details on enrolling. Then start setting aside savings as soon as possible to cover the expense.
 
2. Negotiate for coverage with your soon-to-be ex. This type of intricate negotiation should be handled during your separation, while you're still covered as a dependent under your husband's health plan, advises Susan C. Silber, a family law attorney with Silber, Perlman, Sigman & Tilev, in Takoma Park, Md.
 
Your lawyer may be able to work out a deal with your husband so he'll pay your premiums for a period of time, perhaps in exchange for something of yours that he might want. Since health insurance might be viewed as alimony, your spouse could then reap the tax benefits, Silber says.
 
If you have kids, pay special attention to this type of negotiation. Since divorcing women with children are typically so focused on custody and child support matters, they wind up bargaining away everything else, Silber warns. "Deal with the parenting first," she says. "Then when the custody can't be used as leverage, get down to the details of the financial pieces, such as health insurance."
 
3. If you've been working part-time, try switching to full-time. Changing your employment status can help you qualify for employer-based health benefits. Just keep in mind that your firm may have a waiting period before you're eligible for coverage.
 
4. Sign up for COBRA. Under the Consolidated Omnibus Budget Reconciliation Act, or COBRA, former spouses can purchase an extension of their ex's coverage for up to 36 months. You must notify the plan administrator within 60 days of your divorce to qualify, though.
 
But be forewarned: COBRA premiums are lofty. The average annual cost of COBRA coverage for an individual: $5,429, according to Kaiser Family Foundation. You'll also pay a 2 percent administrative fee on top of the premiums. For more information, go to the COBRA area of the U.S. Department of Labor website.
 
5. Check your state laws. COBRA generally applies to group health plans offered by employers with 20 or more employees. Many states offer mini-COBRA benefits, which apply to employers with two-to-19 employees. The length of coverage ranges from three months to 36 months, depending on the state. Your state insurance department's site will note if residents are eligible for mini-COBRA benefits.
6. Shop for an individual policy. If you need to buy coverage on your own, compare plans in your area at the federal website Healthcare.gov. Check your state insurance department website, too, since it might list policy choices for residents. Also, ask your doctors which insurance carriers they accept, so you'll be sure your coverage will match.
 
Then, to find the lowest-priced policies, compare premiums, deductibles and out-of-pocket costs at such websites as eHealthinsurance.com, GoHealthinsurance.com, Insure.com and Netquote.com.
 
(MORE: 3 Things Women Should Know About Health Reform)
 
7. Think about holding off on the divorce decree. It's not uncommon for couples to pump the brakes on signing the final divorce papers for both partners to hang onto health insurance coverage.
 
You might opt to nail down all the details of living separate lives in a legally bound separation agreement, but hold off on the final divorce until one of you gets remarried. That way you'll still be eligible as a dependent on his plan. He may ask you to cover the cost of your premium, but the insurance won't expire in 36 months.
 
8. If possible, be patient! The Affordable Care Act, which takes effect in 2014, is likely to help uninsured women buy affordable insurance through health care exchanges offering coverage from a variety of providers. If you can hold on until then, you may be able to purchase the coverage you need at a relatively reasonable price.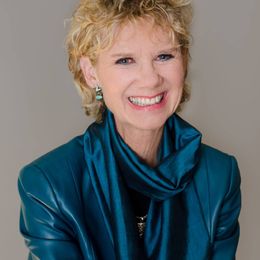 Kerry Hannon
is the author of Great Pajama Jobs: Your Complete Guide to Working From Home. She has covered personal finance, retirement and careers for The New York Times, Forbes, Money, U.S. News & World Report and USA Today, among others. She is the author of more than a dozen books including Never Too Old to Get Rich: The Entrepreneur's Guide to Starting a Business Mid-Life, Money Confidence: Really Smart Financial Moves for Newly Single Women and What's Next? Finding Your Passion and Your Dream Job in Your Forties, Fifties and Beyond. Her website is kerryhannon.com. Follow her on Twitter @kerryhannon.
Read More