Do You Believe in Magic? Groovy Memories with The Lovin' Spoonful
The remaining members of this folk-rock band from the 1960s remember the early days of fame and good vibes
In the middle to late '60s — from 1964 to 1969 — a four-guy, singing-and-playing group called The Lovin' Spoonful was popular on the young American music scene. They had eight Top 10 songs in a row, but more importantly, they really made you feel good.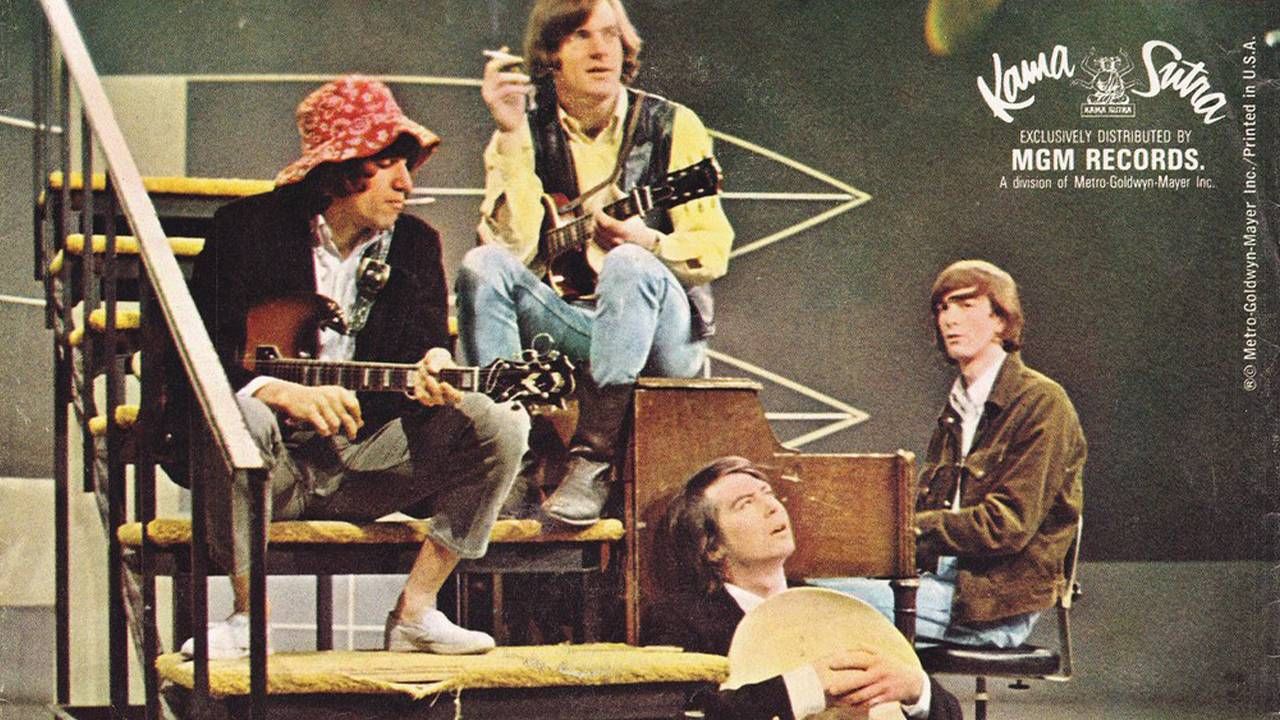 The group had a hint of the "folky jug band" music that had been played by two of its members -- Greenwich-Village-born-and-raised John Sebastian, the guitarist and harmonica player, and Zal Yanovksy, also a guitarist, from Canada. Along with Sebastian and Yanovsky, there was drummer Joe Butler, from Long Island, and Steve Boone, the bass player, from Buffalo, N.Y.
All were approachably handsome, slightly goofy-smiling guys whose hits variously possessed a gritty New York faux-desperation ("Summer in the City") a winsome innocence ("Do You Believe In Magic?"); a funky folksiness ("Did You Ever Have to Make Up Your Mind?"); a romantic yearning ("What A Day for a Daydream" and "A Younger Girl"); plus a charming sweetness ("You Didn't Have to Be So Nice").
I loved this group — they were impish and winsome and sexy in a friendly way.
The Spoonful peaked a couple of years before 1967's Summer of Love and its psychedelic music; they shared a melodic vibe that characterized the work of the Beatles and the Beach Boys. All three groups topped the charts.
Butler, 80, who lives in upper Manhattan and the Berkshires, and Boone, 78, who resides in Florida, own the group's name, and they still tour, as they have since 1991 (as of now, they don't have any dates planned for 2022).
Boone also has a weekly radio show and, in 2014, he published a book about his life with, and after, the group called "Hotter Than a Match Head: Life on the Run with The Lovin' Spoonful." Yanovsky died, at 57, in 2002, of a heart attack, and Sebastian (the main songwriter of the group), 77, lives near Woodstock, N.Y.
As a college freshman (raised in L.A.) dreaming about living in New York, I loved this group – they were impish and winsome and sexy in a friendly way. Feeling nostalgic a few weeks ago, I decided to check in with Sebastian, Boone and Butler and revisit their story.
Greenwich Village Beginnings
"I grew up in the heart of the Village, right on Washington Square, which was a terrific advantage for a musician — the clubs there featured  Sunday afternoon hootenannies," John Sebastian, perhaps the best remembered of the group, recalled during one of two recent phone conversations. (He went on to a solo career, and had the hit theme song, "Welcome Back," from the 1970s television show "Welcome Back, Kotter.")
Early in his career, Sebastian sang back-up for Maria Muldaur, Judy Collins, and folksinger Tim Hardin.
From there, Sebastian formed the Mugwamps — a folk group — with soon-to-be-Mamas-and-Papas members Cass Elliot and Denny Doherty, and Zal Yanovsky.
"Zally had come into his teen years in Toronto's folk area, Yorkville," Sebastian said of his late friend. "He was a unique human being whose mode of expression became the electric guitar, and his aptitude for combining blues with country was great. His ability to socialize was phenomenal. He was remarkably charismatic — he could make friends with anybody, but if he didn't think you were marvelous he could really cut you down fast."  
Meanwhile, Butler and Boone had their own band — the Sell-Outs ("a folk band selling out with rock and roll songs," Butler tells me) — and they performed Animals and Beatles covers at a Greenwich Village club called the Village Music Hall.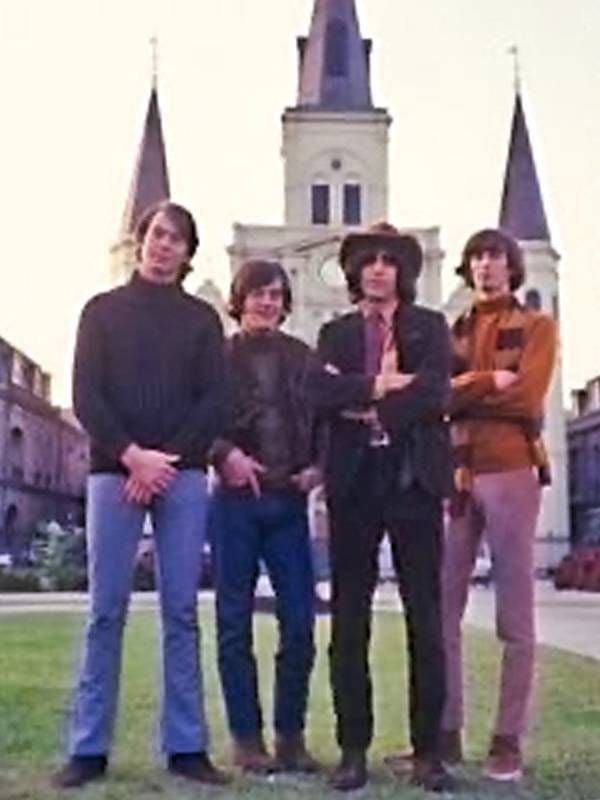 Late in 1964, Yanovsky and Sebastian were looking for a guitarist and heard, from a guitarist named Skip Boone, that he had a brother, Steve — also a guitarist — who would soon be back in the United States after motorcycling around Europe.
Motorcycling around Europe? Sebastian thought, "This guy can't be bad!"
Meanwhile, he and Yanovsky saw Butler perform at a club on MacDougal Street.
Sebastian said, "Steve and Zally and I got together at the Village Music Hall. Steve had already been in bands with multicultural makeup and that enhanced his playing. Zal and I liked the two of them and thought we would all work well as a team."
From Boone's point of view, as he wrote in his book, Yanovsky and Sebastian were "two really different-looking young guys…[Sebastian] was very folky looking, à la Kingston Trio, with little round granny-type eyeglasses…reserved [but] eccentric and confident… wearing a belt-like strap with about a dozen harmonicas attached to it."
Boone likened Yanovsky to "a Jewish comedian in the Don Rickles vein…[also] the type of guy you might meet at a Civil Rights march."
An Immediate Rapport
The four struck up rapport immediately. "We were all talking fast and excitedly," Boone recalled, adding that they shared musical influences: Elvis, Chuck Berry, the Everly Brothers, Buddy Holly, Motown and the Beatles.
They started playing together and realized that they clicked. Sebastian runs down his version of why and how: "Butler's strength was being able to sing well, and he was a very athletic drummer. It was very useful for folkies to see someone pounding the s*** out of a cymbal."
As for Yanovsky, "Zal was the kidder, the people-pleasing organizer. He was the main personality in the band," Sebastian said. "And Steven, figuratively speaking, brought Luther Perkins (Johnny Cash's guitarist) back to life. He was a tall, red-headed dude. We said, 'He's got everything we like!'"
"The kind of music we were playing - putting folk-style songs to a rock beat - really appealed to audiences at the time."
The group took the name The Lovin' Spoonful, from a Mississippi John Hurt lyric in his song "Coffee Blues": "I love my baby by the lovin' spoonful."
Not long after coming together, they cut a demo on the Kama Sutra label of "Do You Believe in Magic?" — a song written mostly by Sebastian. True to the spirit of the time, it was elegiac, about the ability of rock and roll to move the soul.
"The song was inspired by a young woman who came into the Night Owl Café, where we were playing, and danced in a 'new' way — not the Twist, but what we would later call 'psychedelic dancing,'" Sebastian said. Hers was "the magic in a young girl's soul." The song "Magic" eventually reached No. 9 on the pop charts.
By way of explaining their appeal, Butler said, "Our music wasn't taxing. It was almost escapist. For a while we were compared to the Beatles: I was Paul, John was John, Zally was Ringo, and Steve was George."
Boone added, "But fans wanted to have American-born talent. The kind of music we were playing -- putting folk-style songs to a rock beat — really appealed to audiences at the time."
Sebastian paraphrases one reviewer's view of his writing: "[John] starts out by imitating old-time music to where you can't tell it's modern and comes up with modern stuff that sounds old-timey."
Then Sebastian laughs and said, "Hell! I invented Americana!" The lasting impression was that the Spoonful, uniquely and successfully, merged rock with folk. 
The Spoonful enjoyed their run of top hits from 1965 to 1969. The group's chart-topper, "Summer in the City," was written by three people: John Sebastian, his brother Mark, and Boone. But, as usual, contributions in bits came from different people.
Success Was 'A Complete Life Changer'
As Butler remembers, while Sebastian was writing the song, he recalls that Sebastian pondered, "'What happens when you need to find a place alone in the city?' and I said, 'You run up to the roof top.' That's how he came up with the line, 'Runnin' upstairs, gonna meet you on the rooftop.'"  
One of the best lines in the song describes the summer nights as "hotter than a match head" (Sebastian coined it), the name of Boone's book about his time with the band.
"We did pretty well on the road," Sebastian recalled. "Yanovsky was a guy who would make fun of anybody, but we all got along. This was an era where there wasn't yet a model for 'pop group' yet. We had to room together; we couldn't afford to be at each other's throats."
Looking back, Sebastian said, "Success was a complete life changer. But, mainly, we were experiencing the real joy of being musicians. Which was: I walk into a room and the right people go, 'Hey John, how are you doin'?'"
And who were those "right people?" Sebastian said, "Paul, John, George and Ringo. It wasn't yet the moment when playing rock and roll looked like a million-dollar career. So the stimulus had to come from the cultural change — and it did."
Fans Still Love Their Vibe
In 1966, Boone and Yanovsky were stopped in San Francisco for possession of an ounce of pot. Yanovsky was threatened with deportation if he didn't name his supplier, according to Sebastian, who added that Yanovsky cooperated with the police for fear of never being able to re-enter the U.S.
Because of that, "Zal was called a 'fink' by the hippie press," said Sebastian. One counterculture paper told its readers not to buy the group's albums because [the paper] was "so busy virtue signaling. They wanted to let their audiences know how hip they were." Fifty years later, Sebastian said he's "dispirited" by remembering this "sham bust."
Jerry Yester of the Modern Jazz Quartet replaced Yanovsky, who left the band in 1967.
"But that was impossible to do," Sebastian said. "You weren't going to come up with another Zal." The group's initial magic appeared to be gone. Magic, believed in or not, does often flee.
That fact isn't lost on one element of the audience's demographic.
"Whenever we are out playing and there are women in their sixties or seventies in the audience, I dedicate this song to each of them, that 'younger girl' in the song," Butler said.  
Whether it was the sound of Sebastian's auto-harp, or the happiness of "Do You Believe in Magic?" or as a close friend of mine says, "the groovy looking guys," for romantic young women in the mid to late 60s, The Lovin' Spoonful definitely had the magic.
Sheila Weller
is the author of eight critically acclaimed books, including three New York Times bestsellers including Girls Like Us: Carole King, Joni Mitchell, Carly Simon -- and the Journey of a Generation and her latest, Carrie Fisher: A Life on the Edge. She has won nine major awards for her magazine journalism.
Read More