Does Age Matter in Black Social Movements?
This writer believes age inclusivity is a necessary component in the struggle for collective liberation
It is undeniable that age, like other demographic variables, shapes our personal experiences and social interactions in the world. However, differences exist in how, when and why age has influence. Many discussions and scholarship that examine age and ageism have dismally explored how age when intersected with ethnic, racial, and class variables create unconventional outcomes.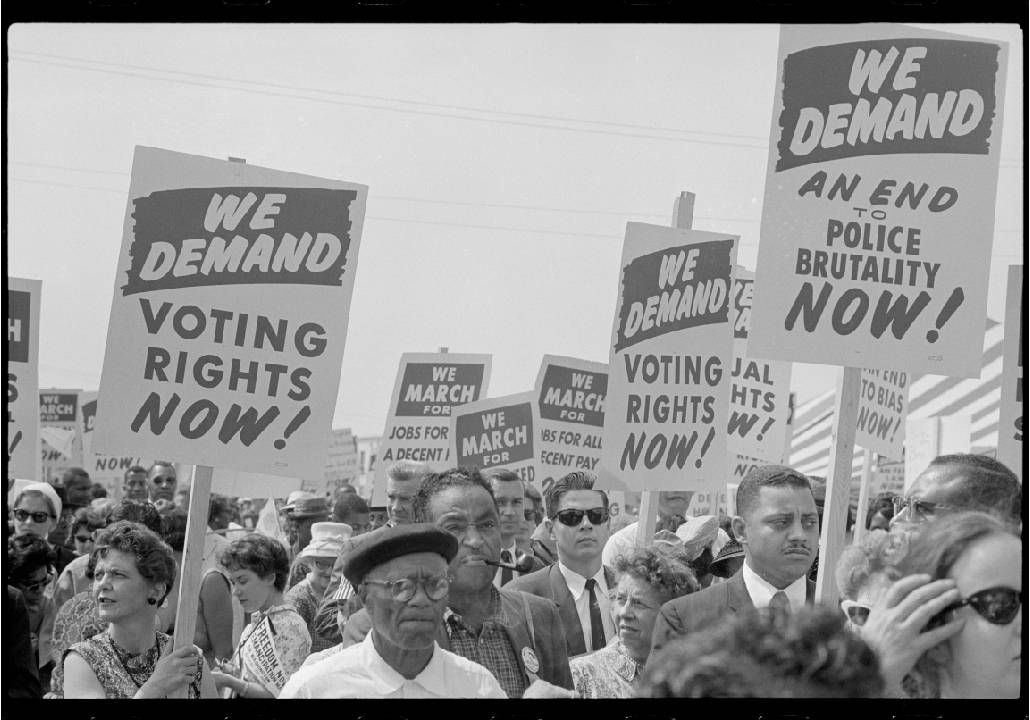 I have written previously about the unique circumstances that shape the lives of Black people in the United States as we traverse the life course such as state-sanctioned murders, mass incarceration and the disproportionate bearing of certain chronic illnesses. The all-consuming racialization of Black life and its subsequent oppression has made basic survival for some, and social mobility for others, take primacy over suppression related to age. 
Countless Black children in America, whether it be circa 1920 or 2022, have experienced the fear and terror of racial violence and repression.
This is not to say that ageism does not exist among Black people; it certainly does. The point being made is that age subjugation may not exist in the same way, or to the same extent, for Black people as it does for white folks. 
One reason for this may be the prevalence of intergenerational Black families. According to a 2018 AARP national survey, Black grandparents often play instrumental roles in their families and are more likely to be primary caregivers than the general population. Author Nefertiti Austin posits that "kinship care, relative care giving or grandfamilies, communal living and loving, is a strength of the Black community" and research in this area confirms this assertion. 
The Modern Struggles for Racial Justice
The Transatlantic slave trade that dispersed Africans all over the world impacted all of those enslaved, regardless of age. Children were suddenly made parentless and spouses were abruptly separated from their partners. Survival required collective cooperation in which every person, notwithstanding age, had a role to carry out.
Perhaps this legacy of collective oppression and collective responsibility has shaped modern struggles for racial justice, in which youth and elders make fundamental contributions. 
Jeanne Theoharis writes in her book "The Rebellious Life of Mrs. Rosa Parks," that as a child Rosa Parks sat at the feet of her armed grandpa as he watched over their home at night in case of a racist attack. Countless Black children in America, whether it be circa 1920 or 2022, have experienced the fear and terror of racial violence and repression. It is therefore no surprise that now over a century of Black youth activism has been documented. 
Although mainstream media in the U.S. has centered Black activists on the mid-to-late end of the age spectrum, the average age of members of the Black Panther Party for Self Defense was 19 years old. The Student Nonviolent Coordinating Committee, which served as a primary pathway into the Civil Rights Movement for Black students, was led primarily by precocious young people.
Aging Political Prisoners
Age also shows up as a significant variable in activism geared toward the release of aging political prisoners. A political prisoner can be defined as a person who is incarcerated based on charges related to resistance to State and vigilante oppression and repression. Many political prisoners were members of revolutionary organizations that were targeted and surveilled by the United States government. Mirroring the racial disparities of the general incarcerated population in the U.S., political prisoners are also disproportionately Black, indigenous or Latinx. 
The oldest political prisoner in the United States is Ruchell Magee, who is 82 years old and has been behind bars for 58 years. Other long-term political prisoners in the U.S. include Sundiata Acoli (47 years in prison), Mumia Abu-Jamal (39 years in prison) and Mutulu Shakur (33 years in prison), among several others.
Eight of the nine Move 9 members who were given prison sentences ranging from 30 years to life in 1978 have been released, but the longest incarcerated of the Move 9, Chuck Delbert, died just 5 months after being released. He was 74 years old and had spent 42 years in jail. 
Taking this information into consideration, one could assert that prisons are serving as eldercare facilities for aging Black political dissidents. That is, if Black political dissidents manage to reach old age. Had Malcolm X and Martin Luther King Jr. chosen to align themselves with the status quo and live quieter lives, they may have lived beyond 39 years. Instead, they willingly and knowingly sacrificed the option for a potentially longer life to express their principled beliefs in Black dignity and justice.
Why Age is Relevant
According to Greg Carr of Howard University, "All of our attempts at intergenerational dialogue are disrupted and interrupted by a social structure which is absolutely committed to preventing that from happening."
Through cultural socialization in childhood we learn about respect, authority and power through the lens of age. Formal laws and policies provide parameters for sexual and social relations based on age. Therefore, it is expected that age would have relevance in most, if not all social spaces, Black, white or otherwise. 
Black-led social movements are not absent of age stereotyping and age-influenced class differences that lead to tension and disagreements.
Before Rosa Parks refused to move from her seat in December of 1955, 15-year old Claudette Colvin had done so in March of the same year. In Jeanne Theoharis' biography of Rosa Parks, she quotes Civil Rights attorney Fred Gray as saying that Claudette Colvin "gave us all the moral courage to do what we did," in reference to the initiation of a year-long Montgomery Bus Boycott. However, due to the fact that Colvin was viewed by local Black leaders as "too young" and "feisty," Rosa Parks was selected as a more appropriate emblem.
Black-led social movements are not absent of age stereotyping and age-influenced class differences that lead to tension and disagreements. Nonetheless, I maintain that age does not tend to take precedence in these spaces. While cultural indoctrination and perceptions of belonging can lead to the predominance of activists of certain ages joining particular organizations (i.e., Black Lives Matter), this has not led to age homogeneity in Black social movements. Within these spaces younger activists often show reverence and deference to elders who hold historical memory and experiences that greatly inform contemporary struggles.   
Black activists simply cannot afford to weaponize age when faced with more prevailing concerns like the preservation of life. Ageism not only deprives social movements of critical contributions, it is also fundamentally antithetical to justice. We should not think of age inclusivity as an accommodation or obligation, but instead, a necessary component in the struggle for collective liberation.
Evelyn Reynolds
is an associate professor of sociology at Parkland College in Champaign, Ill., and co-founder of the Champaign-Urbana chapter of the Black Lives Matter Network.
Read More