Does Being a Mom Help or Hurt Your Career?
A new survey — confirmed by interviews with my female friends — shows that motherhood can boost job performance
With Father's Day coming up this weekend, I got to thinking about whether being a parent helps or hurts you at work. Since I blog each week about women and money, I decided to look at this question from the mom's point of view.
 
I don't have kids, so I'm always in awe of my female friends who have raised children while being star performers at their jobs. I've often thought that handling parental duties must have made it hard for them to get promoted or land big assignments, especially if the boss thought they had too many "at home" responsibilities. And lots of working women take time out to stay home with their kids, which can lead to being passed over for promotions and raises.
 
(MORE: 5 Ways Women Can Increase Their Pay)
 
But a new survey from The Korn/Ferry Institute, a management think tank, found that motherhood doesn't necessarily limit your career — it can actually help you get promoted and make you better at your job.
 
The Payoff From Motherhood
 
Nearly half (48 percent) of the more than 100 female executives surveyed said having children had not limited their career advancement. Just 8 percent believed job opportunities were adversely affected by the decision to have kids. A sizeable 44 percent of respondents said motherhood "somewhat" restricted their career path.
 
However, a whopping 94 percent said raising children had provided them with unique skills that transfer well to the workplace — such skills as empathy, confidence and the ability to motivate and inspire others.
 
After reading the survey, I decided to conduct my own unscientific research. This past weekend, I asked a few members of my female horseback riding network in Virginia how being a mom has helped them at work.
 
(MORE: Why Women Should Join Networking Groups)
 
These women, all in their 40s and 50s, have top corporate management positions or run a small business. They repeatedly told me that being a parent made them better at managing their time as well as multitasking, delegating, mentoring, dealing with stubborn employees and prioritizing their to-do lists at work. Not one of them said motherhood had held back their careers.
 
4 Career Lessons From Moms
 
My friends said being a mom had taught them these four lessons for the workplace. Maybe they'll be useful to you, whether you're a mother or not.
 
1. Look for novel ways to cope with work/life frustrations. When job duties interfere with life at home, come up with creative ways to deal with the tradeoff. Torie Clarke, 53, a senior adviser for communications and government affairs at Comcast, previously worked as the assistant secretary of defense for public affairs under President George W. Bush. She recalls spending her son Colin's seventh birthday in Afghanistan with Defense Secretary Donald Rumsfeld. To compensate for not being home, she says, "I made sure the secretary called Colin to wish him a happy birthday."
 
2. Prioritize, just the way you manage the household and juggle kid needs. "It's all about triage," Clarke says. "It's knowing there are three things that have to get done and being able to say to someone who reports to me, 'This one needs to get done now.'" Sometimes, you need to determine which work task you need to tackle now.
 
3. Allow the people who work for you to become stars. Rachel Shreve Hammes of Fairfax, Va., is the mother of 14-year-old Leah and the director of financial planning and analysis at MITRE, a not-for-profit that manages federally financed research and development centers. She says motherhood has made her less controlling at work.
"As I've encouraged Leah, my own self-doubt has quieted down, which has manifested itself in the workplace," Hammes says. "I seek out the best and the brightest for my team; I'm no longer insecure that they will outshine me."
 
4. Be patient, even when it seems nearly impossible. "Dealing with my kids has taught me to be calmer and somewhat less demanding," says my riding instructor, Jonelle Mullen Stern, who runs a successful horse training business in Warrenton, Va.
She says her patience as a mom has, in turn, allowed her to ramp up the company's client rosters. By explaining riding techniques slowly, Mullen Stern says, she has become a better teacher. "My students appreciate it when I break things down into baby steps," she says.
 
I know I do.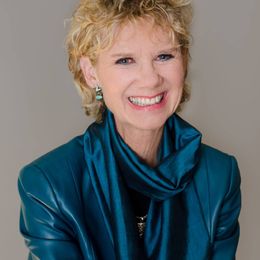 Kerry Hannon
is the author of Great Pajama Jobs: Your Complete Guide to Working From Home. She has covered personal finance, retirement and careers for The New York Times, Forbes, Money, U.S. News & World Report and USA Today, among others. She is the author of more than a dozen books including Never Too Old to Get Rich: The Entrepreneur's Guide to Starting a Business Mid-Life, Money Confidence: Really Smart Financial Moves for Newly Single Women and What's Next? Finding Your Passion and Your Dream Job in Your Forties, Fifties and Beyond. Her website is kerryhannon.com. Follow her on Twitter @kerryhannon.
Read More