Downsizing: The First Step in Living a More Active, Healthy, Social Life
You've worked hard to reach retirement age, so make sure nothing's holding you back
By

Acts Retirement-Life Communities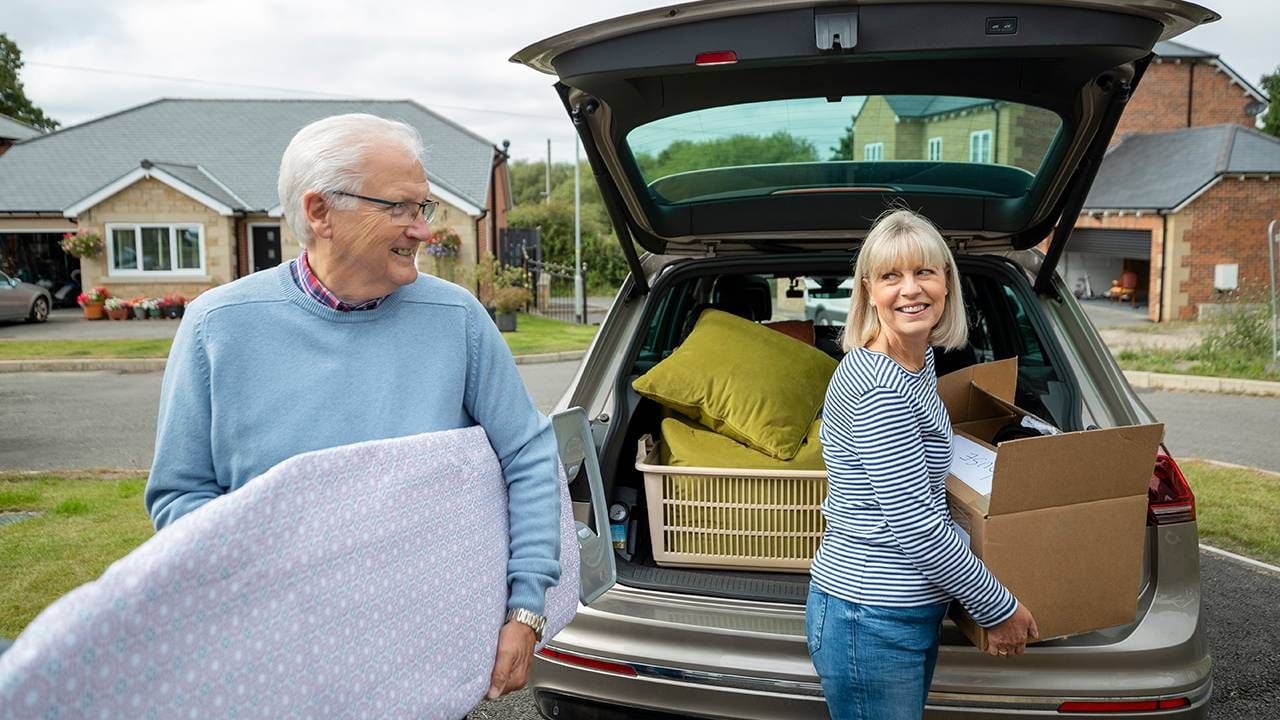 Ah, retirement. Finally, time away from work! Now is the time to live your life to the fullest and pursue interests and hobbies you never could because there was no time. 
You've worked hard to reach retirement age, and that means you need to really enjoy it properly, which is why it's so important to make sure nothing's holding you back. Dealing with baggage left over from your work life can really put a damper on things. The biggest problem you might face, surprisingly enough, is where you call home! In fact, that's why so many retirees choose to downsize right away. Downsizing can help you live a more active and healthy social life — here's how. 
Click here to read about 'rightsizing' and learn 13 tips for downsizing your living space. 
Bigger Isn't Always So Great 
For some, a big family home might have been great a few decades ago when you were raising kids and working full-time. But now that you've got an empty nest, most of that big house is likely sitting empty. That's a lot of space to keep clean, not to mention heat and cool. Plus, making sure that a large property is maintained can be a major hassle. From landscaping and trash removal to utilities and property taxes, your beloved family home may begin to feel more like a money pit, and that's before you learn you need a new roof or water heater. 
All of this is a drain on your time and your retirement income, causing you to spend energy and resources on keeping up that large home unnecessarily. Think about how many opportunities you would have because you're not spending hours cleaning a giant house or using your savings for maintenance. This is why many retirees decide that, despite fond memories, their old home has to go. 
Click here to read 8 tips for downsizing your home and some surprising facts. 
Give Your Savings a Shot in the Arm 
There are more financially backed reasons to downsize. Besides getting out from under the weight of a large house that needs constant maintenance, there's the equity component as well. Most retirees either own their homes or are very close to paying off their mortgage completely. The equity from that home could translate to a major boon to your retirement savings if you put the property up for sale. 
You may choose to finance a smaller home with the proceeds of the sale of your existing property. Moving to an apartment home, a semi-detached home or a cottage at a retirement community with the perfect amount of space for you may leave quite a bit left over, which means that you'll still be providing a nice boost in the arm to your retirement savings. 
Retirement Communities: Built-In Social Lives 
Some of the best, and often most affordable places to live for retirees come in the form of retirement communities. And there are multiple varieties of communities. A continuing care retirement community may resemble a typical neighborhood, for example, while an independent living community might provide a luxurious apartment. Other types of communities, such as assisted living, provide services and supports. Most, however, offer you socialization opportunities you certainly wouldn't get if you were staying in your home. 
The best retirement communities can feel like a resort, with an astonishing array of amenities available to residents as part of membership. They often offer indoor and outdoor activities like walking trails, gardening areas, horseshoe and shuffleboard courts, picnic spots, indoor or outdoor pools, fitness centers, arts and crafts studios, libraries with reading rooms, clubhouses with billiards and game rooms, fine dining opportunities and performing arts centers to name a few. These activities and amenities allow retirees opportunities to pursue hobbies, stay fit and active and socialize. 
Worried about the process of organizing and decluttering your home? Click here to learn how to stay sane while downsizing your home for retirement. 
Opening the Door to the Best Retirement Experience 
Most people love the idea of retirement, but not everyone might enjoy the idea of giving up their home and moving to a smaller place. Yet the reality is that clinging to that old home and aging in place can be an isolating experience and one that could cost you valuable resources you might otherwise spend differently in your retirement. For many, this is a time where you have the opportunity to enjoy your life, participate in activities you've always wanted to do and socialize with others around you who share this experience. 
Are you convinced yet? Contact your local financial adviser today and ask them about the best ways to save money during retirement. They'll tell you that downsizing can be a great option — and could provide you extra resources you can put towards your retirement savings. 
In these uncertain times, Acts Retirement-Life Communities is here to help. For more information on retirement or how to plan your next chapter in a recession, read these articles by Acts Retirement-Life Communities: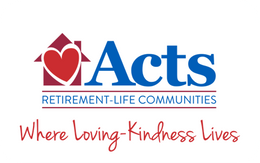 By

Acts Retirement-Life Communities
Acts Retirement-Life Communities is the largest not-for-profit owner, operator and developer of continuing care retirement communities in the United States. Headquartered in suburban Philadelphia, Acts has a family of 23 retirement communities that serve approximately 8,500 residents and employ 6,200 in Pennsylvania, Delaware, Maryland, North and South Carolina, Georgia, Alabama and Florida. For more information about Acts visit actsretirement.org.