Dr. Wayne Dyer and the Crying Counselor
Years after his death, I learned that the self-help author who impacted so many was affected by my work, too
I stayed up after midnight several times in 1977 to watch Dr. Wayne Dyer on "The Tonight Show with Johnny Carson." He was relegated to the last slot on the show because an author wasn't expected to be a big attraction, but it became apparent that this self-help author could mesmerize an audience. His book, "Erroneous Zones," was sustaining its place on the New York Times Bestsellers list with its message about self-actualization.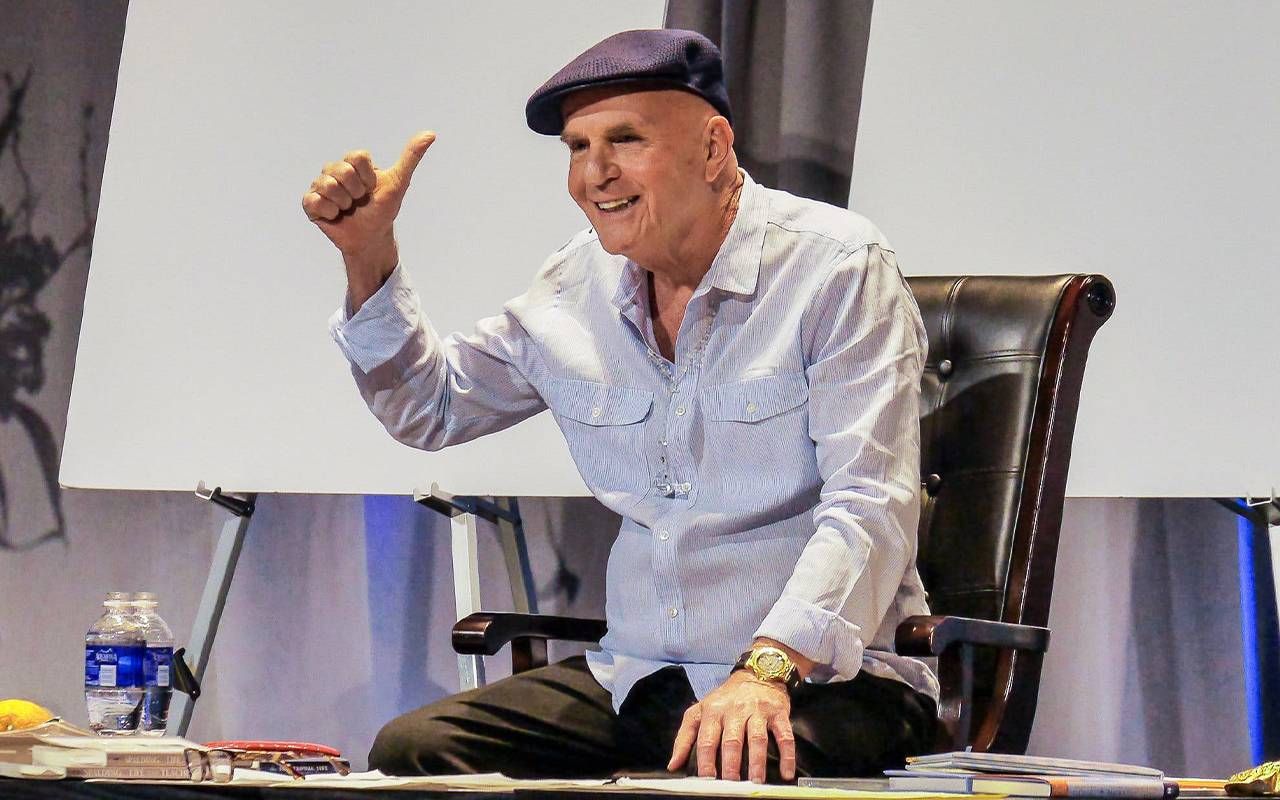 I owned a copy given to me by Wayne with the inscription "Linda, I love you - really I do - You are something special - Wayne W. Dyer 3-1-76." My story with Wayne dates to when he was on the cusp of fame and at a defining moment in his life that I played a role in shaping.
A New Role as Counselor
How I met Wayne is an embarrassing story that he chided me about for years. My first job out of college was as a community counselor at the Education Assistance Center, known as EAC, in Port Washington, New York. It was 1974 and there was funding available for drug intervention because middle-class youth had discovered illicit drugs. I had no counseling experience, but my employer told me not to worry because I would receive in-service training. A group of counselors from EAC was sent to a workshop led by a professor at St. John's University in New York, Dr. Wayne W. Dyer.
My big secret was that I probably shouldn't have been a community counselor, but the salary was $7,000 a year, so there weren't many applicants.
Despite the reassurance from my employer that I shouldn't worry, I did. The workshop had about twenty counselors from all over the county. My big secret was that I probably shouldn't have been a community counselor, but the salary was $7,000 a year, so there weren't many applicants.
Wayne went around the room asking each person what they hoped to gain from the workshop, and all had insightful thoughts. When Wayne focused on me, I burst into tears that indicated: "Fragile. Handle with Care." Being a master teacher, he turned my meltdown into an object lesson.
After the in-service training, Wayne invited me to join a group he was forming to teach individuals his self-actualization counseling approach. He led the group for over a year. During that time, I suggested that there was space available at the EAC in the evenings where he could offer a class.
The class outgrew the space, so we moved it to a school auditorium. I found the space, advertised in the paper, distributed flyers and collected money at the door.
Early Days of Fame
People flocked to the events to hear him and to feel his magnetism. This was before cell phones and emails, so each event required planning by telephone calls and personal contact, with ample opportunity for personal interaction with a positive and energetic Wayne.
When Wayne published "Erroneous Zones" he bounded up the double flight of stairs at EAC to give me my inscribed copy. Before he left, he asked if I would leave EAC to promote the book as I had done with the speaking engagements, but I was not so adventurous to abandon a job, no matter how paltry the pay, for such uncertainty.
Wayne gave me empowerment and a cure for a lifetime of fear-based crying, freeing myself from that erroneous zone.
I never imagined that "Erroneous Zones" would be the first of 21 bestsellers and the beginning of his motivational speaking career. Wayne's teachings became more spiritual later in his life, attributing the unlimited power which he encouraged people to access as deriving from a divine universe.
Wayne gave me empowerment and a cure for a lifetime of fear-based crying, freeing myself from that erroneous zone. Without that gift, I would not have had the tools to take on the career I eventually chose in law. Wayne and I kept in touch for thirty years by letters and holiday cards that I sent, often replied to with books and cassettes.
In one letter in 1984, he fondly recalled "You gave me the original room that launched my speaking career" signed "I love you" and closing with "P.S. Don't you dare cry." I only saw Wayne when he was in New York for speaking engagements. I found valuable lessons in his evolving spirituality.
We lost contact ten years prior to his untimely death in August 2015 at 75 of a heart attack, but his legacy came back into my life in a powerful way after he passed.
When I reached a milestone in my life having established a career in law and ushering a son and daughter into adulthood, I wrote a reflection on my journey from clueless hippie to wife, mother and career woman. There was little interest in the book, which at the time had the awful title "Forty Years of Menstruation." In all fairness to myself, "Menopause the Musical" was playing off-Broadway, so my title wasn't so outrageous in that context.
I abandoned the book sometime around 2005, but twelve years later, I heard Wayne Dyer's words: don't let the music die inside you. It inspired me to revise and publish my book, this time with a better title, "Forty Years of PMS." The extra twelve years made it a more mature reflection with an understanding that the challenges and learning continue as long as we live and breathe.
One chapter in my book was about the peak years I spent in Wayne's orbit from 1974 to 1976 and his influence was mentioned in other sections. Without being able to share this with Wayne, I wanted to connect with his family to tell them about my book, those years, and how my life was changed by him.
Unexpected Influence
After stating the intention to meet his family, synchronicities happened. In 2018, a catalog arrived at my house that I would normally toss out, but instead, I flipped through it. There was a weekend seminar given by an author of spiritual works, Karen Noe, along with Wayne's daughters, Saje and Serena. I went and made their acquaintances, although the daughters appeared virtually because both were pregnant.
He went as far as to call me an angel on his path, moving him towards this divinely appointed mission.
Saje and Serena then invited me to participate in a six-session virtual course in June 2019 about lessons they learned from their father and his continuing presence in their lives in spirit, which Serena later told me motivated she and her sister to write these lessons down in their book, "The Knowing." 
During the course, Saje and Serena frequently referenced Wayne's memoir, "I Can See Clearly Now." In it, he viewed his life from a spiritual perspective, revealing how every incident, painful or pleasant, led him on his spiritual path. I decided to read it while taking the course.
When I reached Chapter 28, covering the time when I interacted with Wayne in Port Washington, he wrote in detail about the speaking engagements. He realized that people wanted to hear his message, and that he could earn money from speaking, which empowered him to leave a secure job as a college professor for his great adventure. He went as far as to call me an angel on his path, moving him towards this divinely appointed mission.
I was stunned to discover that the person who had a significant influence on my life, and the lives of hundreds of thousands of people worldwide, considered me, the crying counselor, to be one of the people who shaped his life.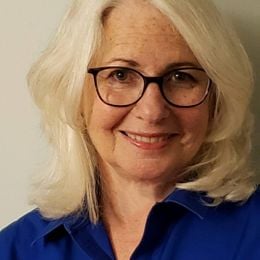 Linda Goor Nanos
is a practicing attorney, author, wife, mother and grandmother. Her writing credits include a memoir "Forty Years of PMS," professional articles and published essays on life lessons.
Read More