What to Know About Eating Disorders at Midlife and Beyond
Often caused by physical or emotional upheaval, eating disorders in older adults pose a health threat
Kathryn was 16 when she was first diagnosed with anorexia nervosa, a potentially life-threatening eating disorder characterized by self-starvation and severe body image distortion. She received a combination of inpatient and outpatient therapy and was able to restore her weight to a healthy range. At 55, the Atlanta resident relapsed.
"I'm embarrassed about it," she says, "Because I'm an adult now, I feel like this shouldn't be happening."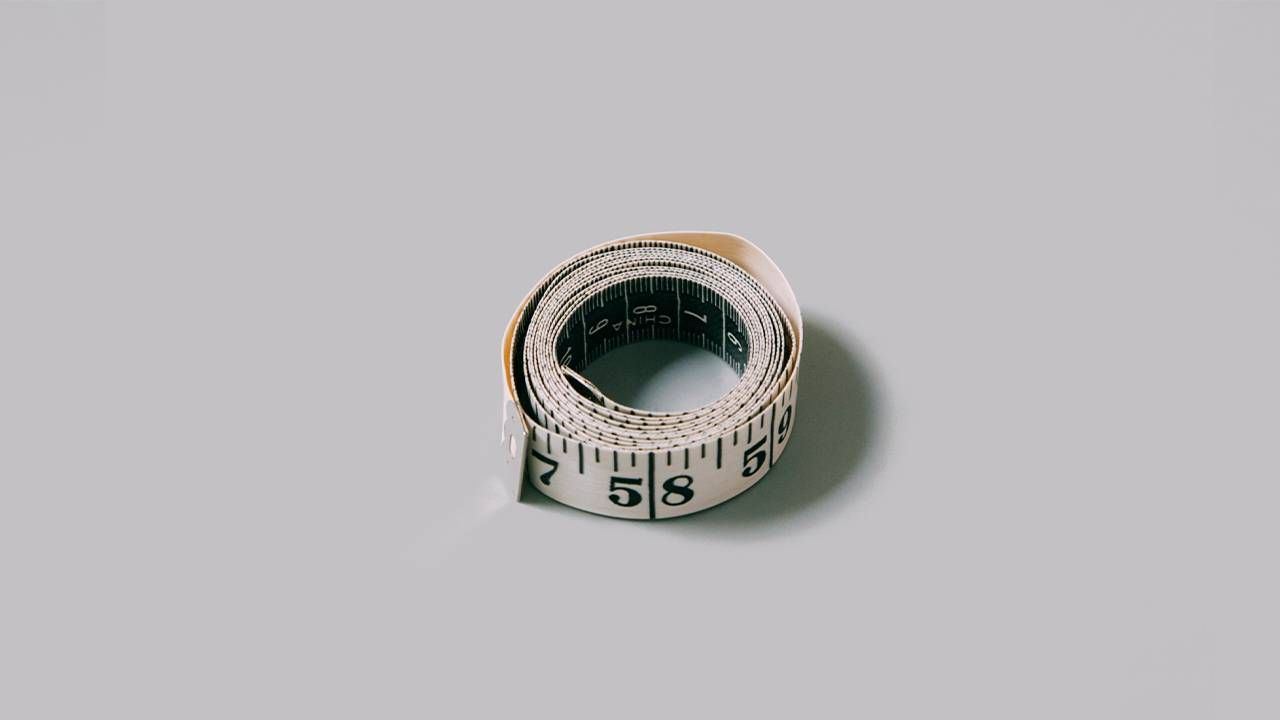 Jed, 62, came from a family that put a strong emphasis on exercise and looking good. His older brother became anorexic as a young teenager following a summer at a wrestling camp; his older sister became bulimic and anorexic at age 12 and died at the age of 54 from complications.
"Body image preoccupation, weight concerns, and eating disorders go hand in hand with aging."
Jed, who lives in Chattanooga, Tennessee, has suffered with compulsive, episodic binge eating throughout much of his life. While he has never been significantly over-or-underweight, he describes the ongoing struggle to control his appetite and food intake as "miserable and guilt-ridden."
"I just never really trusted food," he says. These days he works out an hour every day and watches his diet carefully. Like many men who suffer eating disorders in silence, he never sought therapy.
The Truth About Age and Eating Disorders
Kathryn and Jed (who asked not to give their last names) are not alone in their suffering. While eating disorders are still primarily the province of youth, treatment providers are seeing more older adults with eating disorders.
"Body image preoccupation, weight concerns, and eating disorders go hand in hand with aging," says Dr. Margo Maine, senior advisor to the National Eating Disorder Association (NEDA), adding that eating disorders affect more women than breast cancer does.
In the report "Taboo Topics: Medical Myths: Eating Disorders at and Beyond Midlife" for Medical Woman, she wrote: "While twelve percent of women over age fifty have breast cancer, thirteen percent have eating disorder symptoms. As many as eight percent report purging to lose weight and, and sixty percent admit that weight and shape concerns negatively affect their lives"
The actual number of men suffering is probably much higher than we know.
And according to Claire Mysko, CEO of NEDA, one out of three eating disorder sufferers is male. She adds that, because research has typically focused on women, the actual number of men suffering is probably much higher than we know.
Cynthia Bulik, director of the University of North Carolina Eating Disorders Program, reports that men are as likely as women to suffer from certain conditions such as binge-eating disorder. In a reflection of these numbers, NEDA and the National Association for Males with Eating Disorders (N.A.M.E.D.) merged under the heading of NEDA in 2019.
Is It New or Is It Relapse?
According to Today's Geriatric Medicine, "Eating disorders typically first emerge just prior to or on the brink of puberty, after which one of a number of scenarios play out: there is a "cure" (sufferers return to non-eating disordered functioning, either with or without treatment for the duration of their lives); the eating disorder goes underground (disordered eating or thoughts about eating may continue in the background, but the individual's weight is stable and their eating habits are not disruptive); the individual continues with disordered eating throughout their life, putting their emotional and physical health at great risk."
"Typically, when we see eating disorders in older adults, it is a relapse; rarely are older adults diagnosed with eating disorders who do not have a prior history of them."
Why Older Adults?
It turns out that the same issues that drive eating disorders in youth drive eating disorders in later life: physical changes, and/or a sense of loss of control over one's environment.
In adolescence, changes brought about by puberty, the pressure to have sex, images in the media of desirable but unattainable physiques, and attempts to differentiate from parents can all contribute to feelings of loss of control.
For women and men at midlife and beyond, eating disorders can spark to life again as a result of the physical changes that accompany aging, including perimenopause, menopause, loss of muscle mass and diminishing erectile functioning and/or the appearance of gray hair and wrinkles.
Conflict with spouses and/or children, changes in career or job status, or illness can also cause renewed upheaval. While every person's struggles are different, the common denominator in eating disorders, whether we see them in youth or in later life, is the perceived loss of control.
"You might say something like, 'I've noticed some changes in you lately, I see you've lost weight or are exercising an awful lot, I wonder if there's something else going on?'"
For Kathryn, it was a "perfect storm of events" that led her to relapse: Her husband was diagnosed with cancer, her daughter graduated high school, and her parents passed away within three months of one another. Shortly afterward she found herself faced with multiple health challenges, one of which led to a loss of appetite, which led to weight loss.
"And there you go," she says. "Once I started losing weight, I got sucked back in because I thought it was making me look better."
Jed never sought treatment for his episodic binge eating, preferring instead to try and manage it himself. This is not uncommon for men, whose eating disorders typically take the form of binging (with or without purging). They are much less likely than women to seek treatment because they either don't believe they have an eating disorder, or because they believe eating disorders are a woman's issue, and therefore "unmasculine."
Eating disorders in men are also less likely to be recognized because often the focus is not on extreme thinness, but on body control and muscularity — which in itself is not unhealthy until it enters the realm of compulsion.
The Health Risks of Eating Disorders
Just as with adolescents, eating disorders in older adults can precipitate a host of physical and psychosocial problems. Loss of bone density, low blood pressure and low body weight (all common in anorexia nervosa) can lead to falls and bone breakage and can precipitate or exacerbate heart arrhythmias. Abuse of laxatives or body building supplements, purging through vomiting, and over-exercising can wreak havoc on digestive and circulatory systems.
Research suggests the health repercussions to older adults may even be more serious than for adolescents suffering the same disorders.
According to a study in the October 2021 issue of Systemic Reviews, "In an examination of over 10 million deaths in the USA, where anorexia nervosa was the primary cause of death or a secondary condition present at the time of death, most were in the elderly: 10% in the 55–64 age group, 12% in the 65–74 age group, and 28% in the 85 and older group. This suggests that the risk of mortality and morbidity in older adults is significantly higher than that of adolescents or younger adults"
Signs of an Eating Disorder
In older adults, poor dentition, diminished ability to taste and/or smell, and difficulty preparing meals due to loss of coordination or poor eyesight can all contribute to problems with eating and eventual weight loss; this is called "anorexia of aging" and is different from anorexia nervosa, which has an emotional component.
Discomfort around food, fear of gaining weight, refusal to eat or repeated and uncontrollable episodes of binging with or without purging are all indications that psychological (and possibly psychiatric) treatment is in order.
Many older adults come into treatment because they've begun to see the detrimental effects of their eating disorder: for example, they may have gotten a poor bone density report or have dental erosion from vomiting.
"In other words, they've begun to pay a price they can no longer deny," says Maine.  
How to Talk to Someone About an Eating Disorder
The worst thing you can do if you suspect an eating disorder — in yourself or someone else — is to ignore it. Maine suggests taking a gentle, non-authoritative approach to opening a conversation.
"You might say something like, 'I've noticed some changes in you lately, I see you've lost weight or are exercising an awful lot, I wonder if there's something else going on?'
Or try to go in through a side door by touching on relationship or emotional issues rather than eating issues: 'You seem less interested in seeing me and other people.' Then, once a conversation has been started, address your concerns about their weight and suggest they speak to their doctor about it," Maine says.
The goal of treatment should be to stabilize weight and nutritional status, restore a broad range of food intake, and to cease attempts to lose weight or cut calories.
"Successful treatment means you have started to find a way to relate to your body with a peaceful approach," says Maine. "You don't have to love it, but you do have to accept it."
If You Have Concerns About Yourself or a Loved One
The National Eating Disorders Association reports that a full twenty percent of women aged seventy and older are actively trying to alter the size of their bodies, and according to the National Association of Anorexia Nervosa and Associated Disorders (ANAD), thirteen percent of women over the age of fifty are engaged in some sort of eating disorder.
Male sufferers and non-white women are the least likely to be identified and referred for treatment, which means the actual number of sufferers is likely higher. These astounding numbers, and the high rate of mortality associated with eating disorders, point to the importance of understanding, identifying and treating them.
If you are concerned about yourself or someone you know, speak frankly with your doctor or a therapist. For more information and resources, visit the National Eating Disorders website or the National Association of Anorexia Nervosa and Associated Disorders.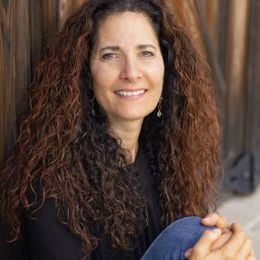 Dana Shavin
's essays and articles have appeared in Garden and Gun, Oxford American, The Sun, Psychology Today, Parade, Bark, and others, and she has work forthcoming in AARP's The Ethel. She is a certified professional life coach, an award-winning humor columnist and travel writer for the Chattanooga Times Free Press, and the author of The Body Tourist: A Memoir of Hunger and the Search for Home, and most recently, Finding the World: Thoughts on Life, Love, Home and Dogs, a collection of her most popular columns spanning twenty years. Her work has been nominated for inclusion in Best American Essays, and for a Pushcart. You can find more at Danashavin.com, and follow her on Facebook at Dana Shavin Writes. 


Read More