How to Deal With the Challenges of 'The New Normal' Economy
It's hard to stay cool when prices and lines are heating up
As the nation (hopefully) is pulling itself out of the pandemic, some are calling this The New Normal economy. But for many of us, it's anything but normal, leading to frustrations and sometimes pain dealing with rising prices, longer lines and shortages of workers.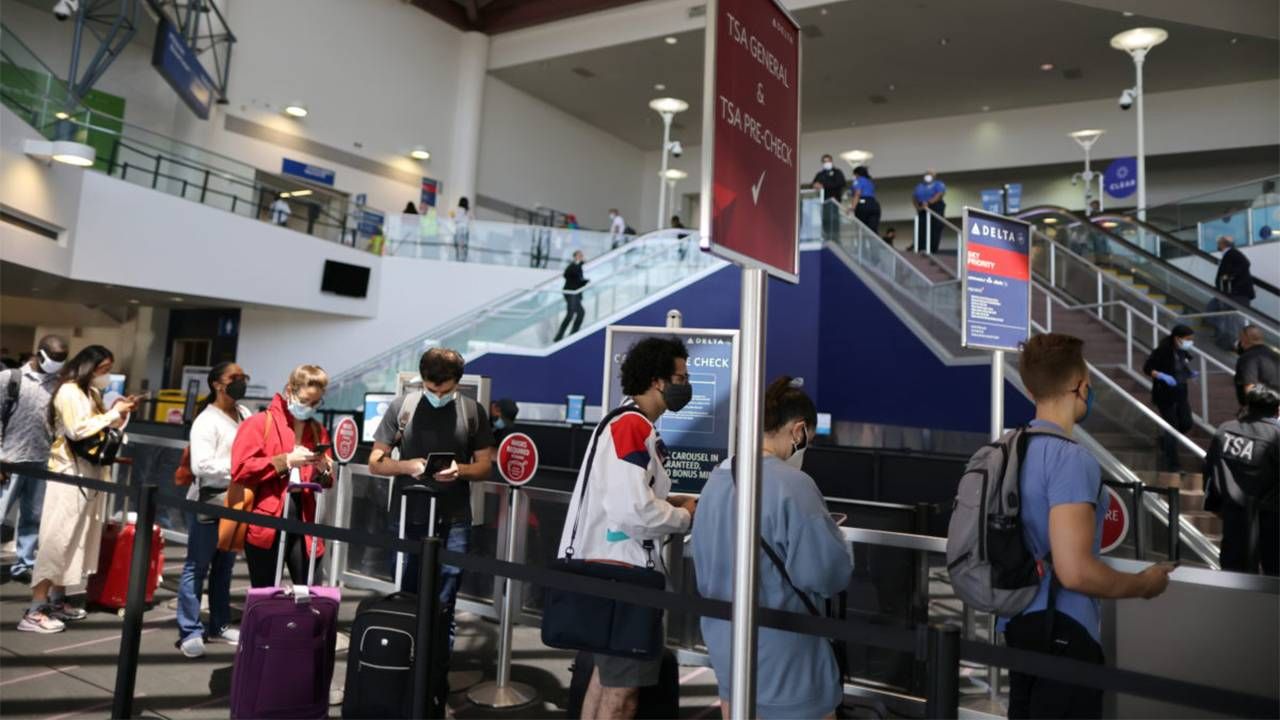 Take traveling, for example. The potent combination of the COVID-19 vaccine rollout, declining infection rates in many places, flush household savings and the rapid reopening of the economy has fueled spiraling prices for airfares, hotel rooms, cabins and rental cars, assuming you can even snag reservations (famous national parks are pretty full).
Do higher prices signal a reprise of the soaring inflation rates of the late 1970s and early 1980s?
"People have a huge pent-up demand for travel," says Karen Listgarten, founder and owner of Viaku.com, a Minneapolis travel agency whose business is taking off after tough times during the pandemic downturn, "The demand is far outstripping supply."
What's true for travel holds for many economic activities these days, too — from going out to dinner or the supermarket to trying to remodel your home to making an appointment at the vet.
But, thankfully, there are a few things you can do to keep your blood pressure down and your wallet from emptying:
Focus on what matters. The social isolation endured by so many during the pandemic, the trauma that followed the murder of George Floyd, and the recent rising cost of living have pushed many of us to reimagine our lives.
We're now thinking of how we want to spend our money as well as who we want to spend time with and how, and where, we want to do that.
Many of us are realizing what we've always known in the back of our minds, but which came into clear focus over the past 14 to 18 months: the genuine value that comes from sharing experiences with those we're connected to — from family to colleagues.
That can mean looking for ways to connect with others in ways that aren't expensive at a time when the Consumer Price Index has spiked – up 5% over the past 12 months through May, the sharpest increase in 13 years. (For more on the inflation trend and what means for you and your money, see the Next Avenue article, "Inflation and You: 8 Tips for Your Finances" and the "Friends Talk Money" podcast inflation episode co-hosted by Next Avenue Money Editor Richard Eisenberg.)
"In areas where we have seen a constraint on labor markets or supply of goods, we have seen an increase in prices," says Bricklin Dwyer, Mastercard's chief economist and head of the Mastercard Economics Institute. "That's whether it's a restaurant in Manhattan or Ford Motor dealing with a shortage of chips."
The price spike is behind the hottest economic debate on Wall Street and in Washington D.C. Do higher prices signal a reprise of the soaring inflation rates of the late 1970s and early 1980s, a searing experience that shaped the money management habits of the boomer generation? Or are they a temporary response to unleashed spending by consumers flush (on average) with an excess in $2 trillion in savings while many businesses struggle to hire workers and find supplies to meet demand?
Wall Street investors so far are betting that the price hike pressures will moderate with time. So is the Federal Reserve Board.
"A pretty substantial part, or perhaps all of the overshoot in inflation comes from categories that are directly affected by the re-opening of the economy such as used cars and trucks," said Federal Reserve Chair Jerome Powell in testimony before the House Select Subcommittee on the Coronavirus Crisis on June 22.  "Those are things that we would look to stop going up and ultimately to start to decline."
Whether those predicting that the U.S. economy is heading toward another bout of soaring inflation or that the price hikes are a pandemic recovery blip is critical to the future health of the economy. In the meantime, how can consumers navigate the price surge to enjoy the economy's renaissance with sometimes busting household budgets?
For one thing, you could still have dinner with friends, but instead of gathering at an expensive restaurant, meet for a picnic in a nearby park.
A vacation traditionally taken with friends to explore a major city or national park might be prohibitively expensive this year. But when was the last time you all toured nearby museums and hiking trails?
What counts is that you're sharing experiences together.
"People want human connection," says Nneka Constantino, senior financial advisor at Merrill Lynch and host of the Financial Fitness at KMOJ Radio, a broadcaster focused on communities of color in the Twin Cities. "As the economy opens up, we can still find inexpensive ways to have that togetherness in a cost-effective manner."
Be flexible, but also plan, plan, plan. Getting reservations at many classic U.S. vacation spots is not only tough for 2021, travelers already are booking trips for 2022 and even into 2023 (especially for European and overseas vacations).
But flexibility will help until the travel and leisure industry catches up with demand. "Flexibility is your friend," says Listgarten.
For example, can you be open about your dates? Doing so can assist in keeping costs down.
Adopting a Zen-like attitude might help in coming months, too.
A trip off the beaten path that still provides a sense of adventure or a staycation are other ways to rein in travel costs.
The budget-conscious travel mantra is plan, plan, plan. Planning ahead allows time for research and for competition in the travel industry to reassert itself. Planning and research also allow for better budgeting and hikes the odds of a more rewarding trip.
One money-saving tip: Think through travel plans for the next several years, perhaps complementing a more expensive dream trip with less costly travel.
Adopting a Zen-like attitude might help in coming months, too. Well before the pandemic, travelers were often frustrated by delayed flights and long waits for a table at a hot restaurant despite having reservations. The risk of either will be much higher until the travel and leisure industry finally gets enough workers on the job.
For instance, the odds that your flight will be canceled are higher than normal, thanks to the potent combination of more severe weather events and too few airline staffers (mostly pilots).
The cancellation problem this summer is particularly acute with American Airlines, which has withdrawn hundreds of flights in recent days and expects to continue doing so through mid-July.
That airline's passengers so far have been rescheduled, and fliers with a departure time changed by more than four hours have been eligible for a refund rather than the typical credit. Still, it's no fun arriving at your vacation spot much later than expected.
One defense: Build a healthy time cushion into your travel plans in case any untoward delay occurs.
Wait. In essence, if you hold off buying a home, purchasing a car, SUV or truck (new or used) or booking long-distance travel, you'll avoid the segments of the consumer marketplace with the steepest price hikes.
The "wait-and-see" strategy reflects a reasonable bet that supply and demand will come into better balance with time. Eventually, you'll have more choice at a price point that fits your budget.
One money-smart move could be to extend the life of your aging car with repairs for the next year or so. (Consumer Reports offers tips on fixing up your older car on its website.)
An additional advantage of the waiting strategy is that it might get you through the inevitable frustrations that erupt when you can't get the appointment you want or the product you've ordered in a reasonable amount of time.
Here, the problem is less price (although prices are up) but a labor shortage.
For example, the couch you order now could take three to six months before it arrives at your home and, in some cases, maybe longer. Furniture manufacturers are not only struggling with too few employees, they're hampered by a lack of long-haul drivers to deliver goods. The best approach: keep your expectations in check.
However, in other cases, polite persistence is the best technique.
Your patience might definitely be tried getting a veterinarian appointment these days. Pet adoption soared during the pandemic and vets are overwhelmed. Their prices are up significantly, but first you have to get an appointment.
You can now expect to wait weeks in many cases, though polite persistence can sometimes move up an appointment and veterinary clinics will make room for emergencies and serious situations. The recent Washington Post article, "The Seven Industries Most Desperate for Workers," nicely captures how the veterinarian field and six other industries — from home furnishing contractors to mental health practitioners — are desperate for workers.
Search for deals. This is the classic cost-cutting response, especially for items paid for on a regular basis, like groceries. Most of us are well aware of these strategies, but don't necessarily pursue them as often as we could.
There are lots of grocery discounts offered in the run-up to the 4th of July holiday. Shopping for store brands often saves money, too. So does going to discount stores like Costco, Target and Sam's Club rather than your local supermarket.
"Be sure to stock up, taking advantage of your freezer and pantry, when you do find deals," recommends Penelope Wang, deputy editor with Consumer Reports. "And be flexible with your shopping list, making substitutions if some items are especially pricey."
And I'd advise you to check out Wang's Consumer Reports article, "How You Can Save Money Even as Prices Rise," for more money saving tips.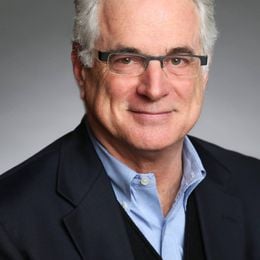 Chris Farrell
is senior economics contributor for American Public Media's Marketplace. An award-winning journalist, he is author
 of the books Purpose and a Paycheck:  Finding Meaning, Money and Happiness in the Second Half of Life and Unretirement: How Baby Boomers Are Changing the Way We Think About Work, Community, and The Good Life.
Read More