Edie Windsor's 'Wild and Precious Life'
The co-author of the late LGBTQ activist's memoir talks about the lessons she shared
In 2013, the United States took a major step forward in the fight for marriage equality, thanks in large part to the determination — and courage — of the late Edie Windsor.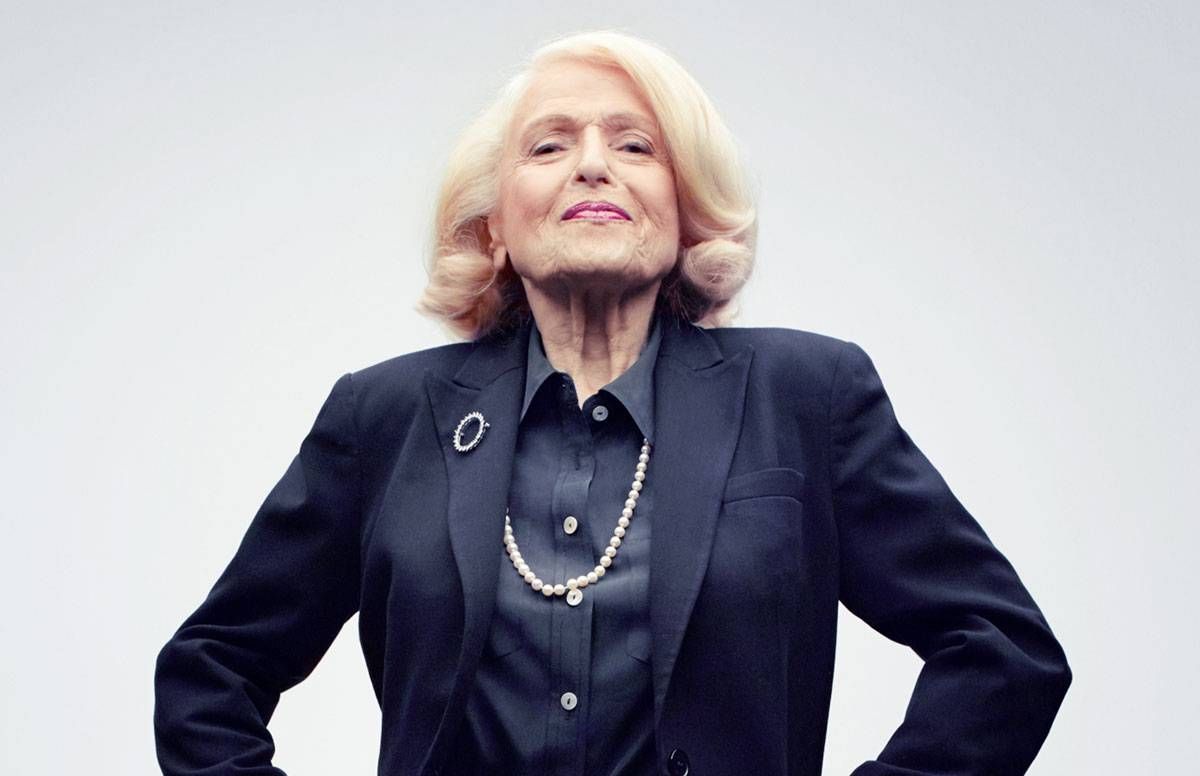 The New York City-based octogenarian was the lead plaintiff in a landmark Supreme Court case that overturned a portion of the federal Defense of Marriage Act (DOMA). The high court found that in 13 states and Washington, D.C., the definition of "spouse" couldn't be restricted to marriages between a man and a woman. The decision helped pave the way for the 2015 ruling that made it possible for same-sex couples to marry in every state.
A new book, A Wild and Precious Life: A Memoir, written by Windsor with Joshua Lyon, provides the back story on the woman who became one of the faces of the marriage equality movement. Lyon is also the author of Pill Head: The Secret Life of a Painkiller Addict, and has ghostwritten several New York Times bestselling memoirs.
"I think I really understood for the first time how you can continue to change and grow as you age and always be able to accomplish something new."
A pioneering technology manager for IBM, Windsor spent more than 40 years in a relationship with another woman, Thea Spyer. The couple got married in 2007 in Canada, but when Spyer, a prominent clinical psychologist, died in 2009, Windsor was hit with a federal inheritance tax bill of $363,053 because of DOMA.
What started as a tax dispute led to the high court case, after which Windsor got a full refund and became a national figure. Windsor served as the Grand Marshal of the New York City LGBTQ Pride March and was named runner up to Pope Francis for Time's Person of the Year.
Windsor died at 88 in September, 2017, during the writing of the book, leaving it to Lyon to ensure her story was told as she would have wanted. The memoir has earned widespread praise, including being named one of NPR's favorite books of 2019.
In this interview with Next Avenue, Lyon talks about what led Windsor to take a stand for marriage equality, her interest in showing the real side of her partnership with Spyer and the lessons her life offers for every generation.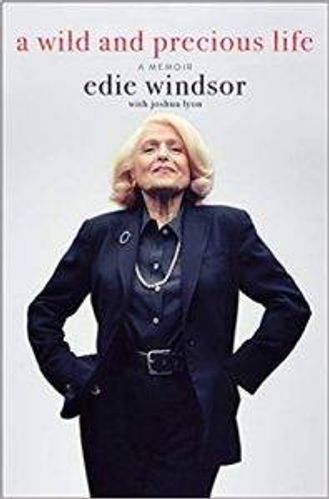 Next Avenue: With Edie Windsor's passing, you had to take a much more active role, including doing extensive interviews with her friends and family.
Joshua Lyon: The book was going to be a first-person memoir in her voice entirely. I was there to help her pull out the stories and sort out the memories. It didn't occur to me that Edie was going to pass away — she was so full of life and energy.
You had a lot of help, fortunately, from Edie's meticulous files.
It was insane how much stuff she had; she kept everything! It was so incredibly valuable. I'm not sure I could have completed the book without the stuff she left behind. Her day planners were invaluable. I was talking to a lot of older people and would get conflicting stories and would have the date books as backup. Even the little things helped, like receipts for pieces of furniture; as a reader, the details matter.
What motivated Edie to want to tell her story?
Edie wanted people to understand every step along the way that led her to become the kind of person who could take on the United States and a Supreme Court case.
Given the force of Edie's personality and her affluence, you might assume it was relatively easy for her step into activism. But it really was a gradual process that included helping with AIDS causes and playing a big role with SAGE: Advocacy and Services for LGBT Elders. What held her back, initially?
I think it would have happened a lot earlier had Thea not had multiple sclerosis and her MS not developed. A lot of Edie's reluctance has to do with an ingrained fear of being seen, and it takes a long, long time to shed that. It's one thing to be able to watch people and applaud during a pride parade and another thing to be able to march in the parade.
It can't be overstated that Edie knew how to live a decent life without having to be out there as an activist. It says something about her as a person that she was able to step out.
Edie really opens up about the challenges of her relationship with Thea, especially in the early years. Why did she want to share everything, warts and all?
Their relationship was very easily romanticized. It was important to her to show they're human like everyone else; there's no such thing as a perfect relationship. I think a rocky start is totally normal for a lot of relationships and a part of the whole process of growing in to yourself.
It came down to Edie being so headstrong and knowing what she wanted. But she was smart enough to know that not all humans are the same and want the same things at the same time. She saw the potential in Thea, and she was willing to put up with some heartbreak.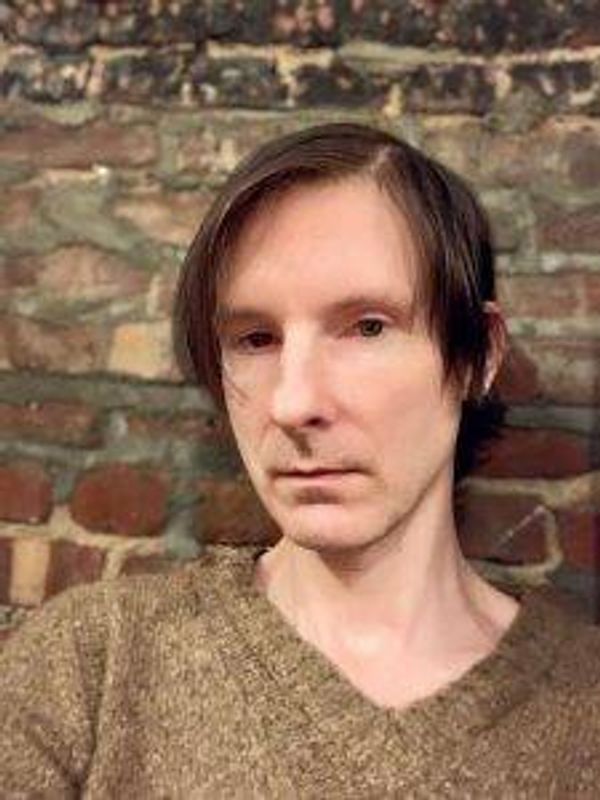 The book offers a fascinating portrait of Edie's coming of age in New York City's lesbian scene in the 1950s. At the same time, she seemed to live very much in the present.
One of my big hopes is that younger people will read this and look at their grandparents with a different eye. There was some early ageism that I wasn't aware I had, that I got schooled in quickly. And the idea of elderly people being sexual beings and Edie being someone who wanted to break down that wall.
As Edie details in the book, her mantra for a successful relationship was to 'keep it hot.' Did she talk about sex as frequently in person as she does in the book?
She loved talking about sex and would talk about it very openly with everybody. It's funny because it's one of the first things that people say after reading it.
When I look at other memoirs — there's tons of sex. Are people surprised because they know her as an elderly woman? I've read memoirs with much more sex about people who are young and living. I want people to be aware of it, that sex is still a real part of people's lives when they get older.
It's a cliché that it's never too late to find love, but Edie really embodied that when in 2016 she married Judith Kasen, a woman who was several decades younger.
There was no denying the love between them. People would see them together — an older woman with a younger woman. There's a lot of stereotypes they were breaking. But anyone who spent time with them immediately got it.
Edie's long life offers so many lessons. What stands out the most to you?
I think I really understood for the first time how you can continue to change and grow as you age and always be able to accomplish something new. I think there's something good and important to be said for the idea of not giving up on love. Edie really, really wanted a second love in her life before she passed away, and she got it, and to know that's possible is really life-affirming.
Being a celebrity journalist, I've met people who were my idols and had a really bad takeaway. That's not the case with Edie. Being around someone who can be a celebrity and so human and real and open was lovely to witness.
Robert DiGiacomo
is a veteran Philadelphia, Pa.-based journalist who covers food and travel, arts and entertainment and personal finance. He has written for The Washington Post, USA TODAY,  The Penn Gazette and Fodor's.
Read More